Title IX–the law that prohibits discrimination based on sex in any programs or activities in all federally funded educational institutions—was instrumental to bringing women into athletics.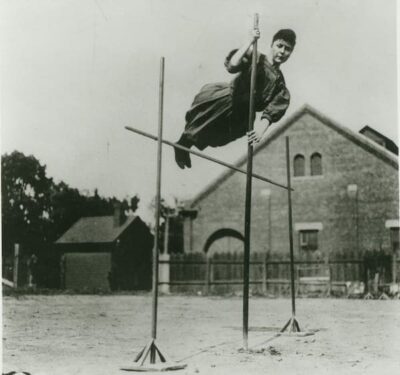 But pioneers in women's sports had to precede the hard-fought battle for a law. Ina (pronounced Eena) Gittings was among the women who fought for inclusion of women in athletic programs.
Gittings became a college physical education teacher and considered it her life's work to teach women to participate in "out of doors health."
Share to Google Classroom:
Women in Sports
One hundred fifty years ago, women had few opportunities to participate in physical education or athletics. They were considered "too frail" or "too delicate" to undertake exercise.
If a school had physical education classes for women then they taught light exercise such as calisthenics or dancing. A special emphasis was also placed on posture and ladylike deportment.
But by the early 1900s, small changes were happening. A few schools permitted girls to play sports like tennis, badminton, or even baseball. The game of basketball—only invented in 1891—was one that was added to some school rosters as a game for either girls or boys.
Growing Up In Nebraska
Ina Gittings was the youngest of 5 children. She was her parents only daughter following four sons. The family lived in Superior, Nebraska. This was a small town along the southern border of the state. In 1887, a branch line of the Atchison, Topeka, and Santa Fe Railway gave it more access to other parts of the country.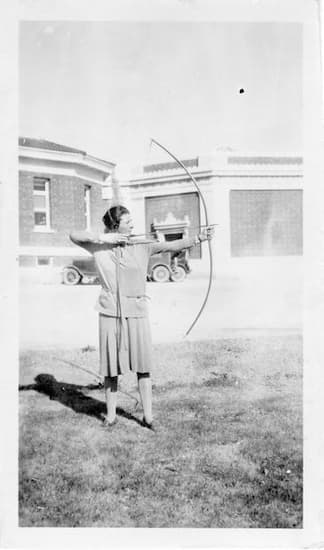 Though the town was opening up, the community maintained its small-town feel. There were always lots of children around. In the summer, they swam at a swimming hole, swinging out on a rope to jump into the deeper water. In the winter, they sledded and skated. On any given day, there were pick-up games of baseball. Ina Gittings was always part of the mix.
"Mother tried to make a lady of me, but I was usually drafted into a baseball game." Ina is quoted by historian Pamela Stewart in an article about Gittings in Montana Magazine. Gittings credits her neighborhood experience with early interest in physical education.
Small Changes in Schools
The need for formalized physical education was being recognized in other countries, and the awareness was growing in the United States. In 1885, the American Association for the Advancement of Physical Education was founded.
While institutions emphasized funding programs for boys and college men, there were a few people who angled for women to get attention, too.
Starting around the turn of the century, women's colleges, land-grant universities, and teacher-training schools recognized the merit of physical education. The institutions began to add faculty, but there was still an emphasis on making sure the activities were "ladylike." Team sports had "girl's rules."
By 1917, the Association added a Committee on Women's Athletics that was to have a strong influence on the field.
High School Offered Basketball
Despite or perhaps because the game of basketball was so new (1891), a few schools had basketball programs for their female students. At Superior High School, Ina Gittings played on the school's first basketball team. The girls were scrappy and good. When they competed in the state championship, Superior High won over the big city team in Lincoln, Nebraska.
Strong Athlete and Good Student
Ina Gittings was a good student. In 1902, she was offered admission to the University of Nebraska where she hoped to pursue a degree in physical education.
At The University of Nebraska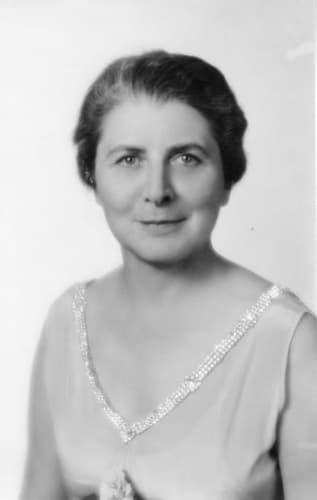 During her studies at the University of Nebraska, Ina Gittings met three people who were to have a major influence on her life. Anne Barr founded the physical education department at the University of Nebraska in 1894, so she would have been a role model for Gittings. She was to become nationally known for her work in the field.
Also active in the department was Dr. Louise Pound. Pound taught German at the university and loved sports. She was a regular volunteer for many of the activities taking place in the physical education department.
Another important figure in Ina Gittings's life was Anne Barr's husband, Dr. Raymond C. Clapp. Clapp taught at the school but was also a nationally recognized pole vault champion.
Clapp's hobby was photography. He loved documenting life on campus, and he particularly enjoyed experimenting with action shots. Since Gittings was a particularly gifted athlete, she was frequently featured in photos of the student athletes.
Women at that time were required to wear blouses and bloomers for athletic activities. Though Gittings is photographed participating in everything from the shotput to javelin throwing and pole-vaulting, she is always dressed in bloomers. The clothing may have been a hindrance to the women athletes, but it didn't stop Gittings from active participation in everything she loved.
Later, Clapp's photographs were instrumental in revealing Ina Gittings's story.
Graduation
After she received her degree in 1906, Ina Gittings accepted a teaching job at a school in Lead, South Dakota. (Most women who were fortunate enough to attend college found that the primary profession open to them was teaching.)
Gittings taught her classes, but she also made time to introduce sports to the students. Based on her own joy in playing basketball in high school, she started a girls' basketball team in Lead. The school went from having no basketball team at all to being state champions.
Job Opening at The University of Nebraska
When a job in the physical education department at the University of Nebraska opened up the following year. Anne Barr immediately offered it to Gittings. She was delighted to return to her alma mater.
Back on campus, Gittings renewed a friendship with another student, Wilma Wood, who was also a great athlete.
The two women were lifelong friends and shared a love of adventure.
Homesteading
Wilma Wood and Gittings decided they wanted to homestead. Gittings had been teaching for a couple of years, so she requested a year off.
In 1914, Gittings and Wood claimed adjoining homesteads near Grass Range, Montana. Unmarried women were not the norm in homesteading, but there were other single women who took land, too. It was probably one of the few ways that women could create a lifestyle where they had freedom.
Both Gittings and Wood maintained their own properties, but they teamed up for much of the work. Wood owned a car, but Ina did most of the driving. They loved hiking, fishing, and hunting, but they also seeded their fields to grow grain. It was a lot of work but they loved it.
When 1915 arrived, Gittings's sabbatical was over. She needed to return to the University.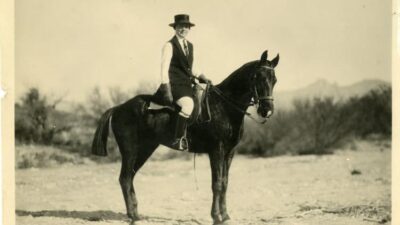 The University of Montana
After another year at the University of Nebraska, Gittings received an offer from the University of Montana (1917). The administrator there saw great possibilities for what Gittings could implement at the school.
Her curriculum was extremely popular. Few students cut physical education classes without a strong reason. In addition to maintaining team sports, Gittings taught the students about her love of the outdoors.
She instituted regular camping trips for students. They were held for both men and women. Gittings particularly loved these trips as they gave students the opportunity to hike, swim, and learn to row boats.
The Coming War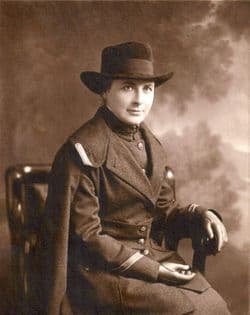 Even in the United States, the worry over the war in Europe was a constant undercurrent. Gittings saw that one way she could help was by considering some of the skills people would need if the U.S. did have to go to war. In addition to the regular athletic program and team sports she ran, she added first-aid classes and military marching squadrons.
She also heard about a program being started by a woman named Dr. Mary McMillan at Reed College in Oregon.
Learning To Be a Reconstruction Aide
Dr. McMillan was aware of the terrible injuries that the European men—already involved in World War I—were suffering. She wanted to create a way to help the injured. McMillan developed a program to train "reconstruction aides" to help with wounded soldiers.
McMillan obtained funding from the War Department, and trainees took a wide range of classes: anatomy, physiology, personal hygiene, posture, bandaging, hospital management, massage for healing, and the psychological aspects of recovery.
Ina Gittings applied to the program and was accepted. After training, she was sent to West Baden, Indiana. She thoroughly enjoyed the work and hoped to continue in the field. But as the war ended, schools were no longer interested in running such programs.
Overseas Job in Humanitarian Relief
Gittings found there were other options. She received an offer from the American committee for Relief in the Near East, and she accepted it. She was sent to Turkey where she spent 15 months assisting in the humanitarian response to the Armenian genocide.
During this time, Wood and Gittings paths diverged. Wilma Wood went on to marry and have children, while Gittings eventually returned to teaching at the college level.
The two women remained lifelong friends, and Gittings was listed as guardian of Wood's children in Wood's will.
More Women in College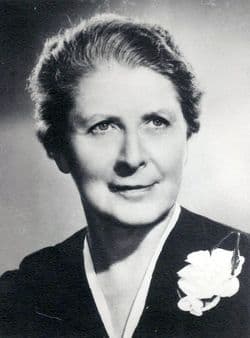 When the U.S. entered World War I, many college men were drafted or went off to war. This changed the dynamics for colleges; they still needed to fill classes and be paid tuitions. Many opened more programs for women to fill this need.
Returned to Teaching
In 1920, Ina Gittings returned from her overseas post to go back to teaching. She accepted an offer at the University of Arizona, becoming the university's first director of physical education. Gittings remained there for 35 years.
In Arizona, she also received a master's degree in physical education in 1925. A few years later, she traveled to New York for additional study at Columbia University. She returned to Tucson in 1930 with new ideas to implement with her students.
With the support of the university, she introduced women undergraduates to sports such as archery, horseback riding, swimming, and track. From her own experience, she knew that team sports helped build leadership abilities among both men and women. She fought to be sure that women had those opportunities.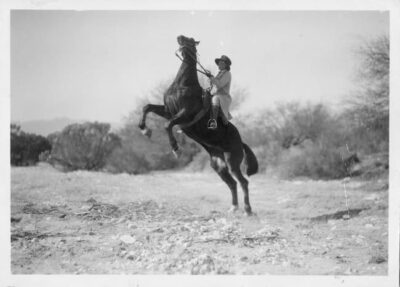 Fought For What She Believed
While she had support from the administrators at the University, her job was far from easy. Culturally, people still believed that women were the "weaker sex" and needed to be protected.
Gittings worked to re-educate people as to the possibilities that could be achieved by women if they were given the opportunity.
She advocated for a Woman's Building that contained a woman's gymnasium, offices for the physical education department, and additional bathrooms. Like many other schools, the campus had very few restrooms for women.
In 1985, the building was named for her.
Well-Known in Her Field
While much of Gittings's impact was local, she eventually built a state and national reputation.
In 1912, she was invited to speak before the American Association of University Women. Her topic as "The Needs of the University Girl." Her speech largely addressed the importance of sports, stressing the needs for parity among men's and women's teams, both in facilities and in competition.
She urged that women's sports programs should award trophies just as the men's leagues did, and she fought hard for women to be able to "letter" in a sport.
The University of Arizona eventually went along with Gittings idea for a woman's letter sweater. However, they insisted that the design be slightly different from the men's.
After her retirement in 1955, she remained active in community and civic activities.
Discovery of Photographs
Ina Gittings had a major impact on her university and the quality of physical education for women, but her story might have been forgotten if it hadn't been for Dr. Raymond Clapp's photographs. Clapp must have provided Gittings with the physical education photos, and she, in turn, must have donated them to the university library in Arizona.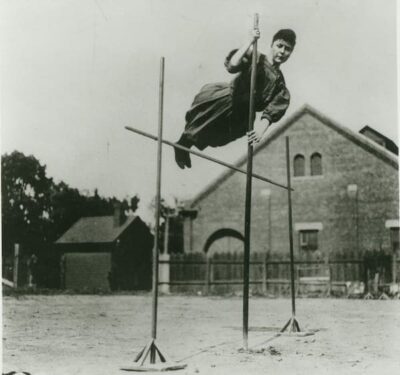 One day in 1952, a student came into Ina Gittings office with a copy of the April 1952 Ladies Home Journal and pointed out an uncaptioned photograph. The young woman asked: "Is this you?"
Indeed, the photograph showed Ina Gittings, clad in her bloomers and blouse, easily clearing the bar as she executed a superb pole vault.
As the wonderful action photographs taken by Dr. Clapp became known to the press, Ina Gittings's story became more broadly known.
Gittings died in 1966.
Title IX
"She [Ina Gittings] built –not an empire over which to preside—but an opportunity for the young women in her charge," said Evelyn Kirmse, dean of women at the University of Arizona.
All in all, Ina Gittings and other women like her laid the groundwork for the eventual passage of Title IX in 1972.
Few laws have influenced high school and college sports more than Title IX which turns 50 this summer (2022). The law prohibits discrimination based on sex in any programs or activities in all federally funded educational institutions. This includes both middle and high schools in addition to universities.
To read about another athletic trailblazer, read about Kitty O'Neal, the first woman to qualify for Stunts Unlimited, Hollywood's organization of top stunt people.