Stories of America's Past
Welcome to America Comes Alive!, a site I created to share little-known stories of regular people who made a difference and changed the course of history. Look around and see what inspires you! — Kate Kelly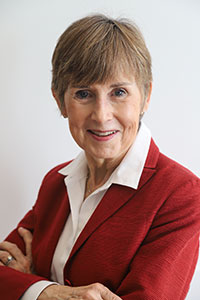 Rose Knox started the Knox Gelatine Company with her husband, Charles, in Johnstown, New York, in 1890. (Gelatine was the preferred spelling at that time.) When Charles died unexpectedly in 1908, Rose stepped in as president and CEO. She made numerous changes that established Knox Gelatine as a company ahead of its time. She knew women made the grocery decisions, so she re-targeted the company's marketing to reach that audience. She also made many changes …
Most Popular Posts
On
This
Day
On February 1, 1861, Texas became the seventh state to secede from the Union after Abraham Lincoln's election. Governor Sam Houston was an ardent Unionist, but pressure mounted on him to call a convention so that secession could be discussed. The vote was overwhelmingly to secede (166-8), so Houston resigned his position as governor and Texas left the Union. It was part of the first wave of states to secede.
Black Leaders
---
Love what you're reading?
Skip the noise and get compelling stories about America delivered to your inbox. Mailings arrive about every other week.
Welcome to America Comes Alive!, a site I created to share little-known stories of regular people who made a difference and changed the course of history. Look around and see what inspires you! — Kate Kelly
---
Recent Stories
Rose Knox started the Knox Gelatine Company with her husband, Charles, in Johnstown, New York, in 1890. (Gelatine was the preferred spelling at that time.) When Charles died unexpectedly in …