Stories of America's Past
Welcome to America Comes Alive!, a site I created to share little-known stories of regular people who made a difference and changed the course of history. Look around and see what inspires you! — Kate Kelly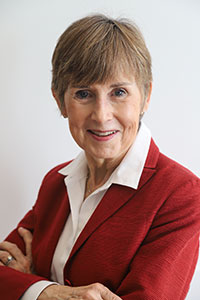 As a Mississippi resident, Fannie Lou Hamer was not informed that Black people had the right to vote in the United States until she was almost 42 years old (1960). The family had no television set, and even if they had, the stations frequently put up a slide, "transmission trouble," if the news had to do with African American rights. It was the arrival of the Student Nonviolent Coordinating Committee (SNCC) in her community of …
Most Popular Posts
On
This
Day
On March 25, 1911, a factory fire at the Triangle Shirtwaist Company in New York City killed 145 workers, primarily because the exits were blocked or locked. The employees were young immigrant women, and workers had no protection at that time. When the fire began in the rag bin, the women were not able to escape. The tragedy led to the development of a series of laws and regulations that better protected the safety of factory workers.
Black Leaders
As a Mississippi resident, Fannie Lou Hamer was not informed that Black people had the right to vote in the United States until she was almost 42 years old (1960). …
---
Love what you're reading?
Skip the noise and get compelling stories about America delivered to your inbox. Mailings arrive about every other week.
Welcome to America Comes Alive!, a site I created to share little-known stories of regular people who made a difference and changed the course of history. Look around and see what inspires you! — Kate Kelly
---
Recent Stories
Rose Knox started the Knox Gelatine Company with her husband, Charles, in Johnstown, New York, in 1890. (Gelatine was the preferred spelling at that time.) When Charles died unexpectedly in …