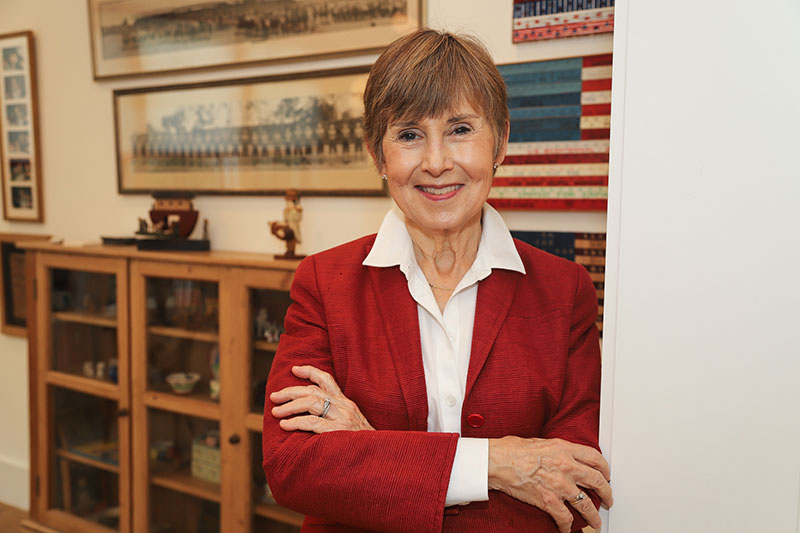 Kate Kelly is a writer and publisher of America Comes Alive!, a site she began in 2010. The concept for it grew from her belief that people would welcome shorter articles that share little-known aspects of America's past.
During Kate's years of writing for traditional publishers, she wrote Election Day: An American Holiday, an American History. She has also written about science history and the history of world exploration in two popular titles for Taylor Publishing, That's Not in My Science Book and That's Not in My Geography Book. She also completed a six-volume History of Medicine for Facts on File that is used in high school and college libraries.
Kate enjoys sharing her knowledge as a speaker and has addressed groups ranging from a university honors program to local clubs. American inventors and stories of medicine in early America are two of her more popular talks. Every election cycle, Kate addresses audiences about the history of American presidential elections.
She is currently serving on the Board of Trustees for the American Battlefield Trust. In 2018 and 2019 she served on the jury to select the recipients of the Ken Burns Prize given by the American Prairie Reserve.
If you are introducing me as a speaker for your organization, the above paragraphs are well-suited for this.
Earlier Career
Prior to launching the website, Kate was in high demand as a co-author for professionals in business and medicine. She is skilled at absorbing high volumes of complex material and translating it into digestible information for consumers.
Her titles as a collaborator ranged from books about getting organized, including the bestselling Organize Yourself!, to books on back pain, allergies and asthma, heart disease, and macular degeneration. She also co-authored business books like HyperWars: 11 Strategies for Survival and Profit in the Era of Online Business and Money Makeovers: How Women Can Control Their Financial Destiny.
She has written books in the parenting field, including Living Safe in an Unsafe World, The Baffled Parents Guide to Stopping Bad Behavior, and The Complete Idiot's Guide to Parenting a Teenager.
Media Appearances and Teaching
Kate is a veteran of both local and national talk and news programs and has been quoted in publications such as Time and The Wall Street Journal. She has appeared on World News Tonight, Good Morning America, The View, The CBS Early Show, Fox and Friends, and on CNN, MSNBC and The Fox News Channel.
She has been an instructor at The New School in New York City, and at the Osher Institute at the University of California at Los Angeles where she taught history-based programs.
Her former board service has included the national board of the SLE Lupus Foundation, Lupus LA, the Westchester County Historical Society, and the Friends of Smith College Libraries. She was a member of the Health Sciences Committee of the Wildlife Conservation Society, New York.