The Rosenwald Schools were built in the early 20th century as a solution to the scarcity of schools for Black children in the rural South. The school-building program was the idea of educator Booker T. Washington (1856-1915) who approached Julius Rosenwald, (1862-1932), a philanthropist and the president of Sears, Roebuck & Co. Based on this coordinated plan, over 5,000 schools, vocational workshops, and teachers' homes in the South.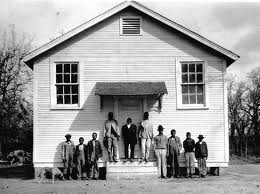 Education in the South After the Civil War
Prior to the Civil War, southern states discouraged education for slaves. When the Civil War ended, northerners moved South to establish schools. An effort was made to offer classes for children during the day and education for adults at night.
But between 1890-1908, a shift in power took place in the South. White men returned to government. Legislatures instituted measures such as poll taxes and literacy tests to prevent Black people from voting.
As Jim Crow laws spread and strengthened throughout the South, racial segregation was legalized. Public schools were built for white children, but little or nothing was done for Black families. If there was a school for Black children, it was likely in a poor location with much less funding than the white schools received.
Philanthropists were actively creating social service programs where needed, and a few began to note the educational needs of Blacks in the South.
Who Was Julius Rosenwald?
Julius Rosenwald (1862-1932) was a Jewish merchant who, during the early 1890s, was the principal supplier of men's clothing for Sears, Roebuck & Company. In 1893, Alvah C. Roebuck was in declining health and sold his portion of the company back to Sears who sold it to Chicago businessman Aaron Nusbaum (Rosenwald's bother-in-law) and Julius Rosenwald. Sears and Rosenwald bought out Nusbaum in 1903.
Richard Sears was a genius at writing sales copy, but he needed someone with Julius Rosenwald's administrative ability to run the company efficiently. From 1895-1907, annual sales skyrocketed from $750,000 to $50 million.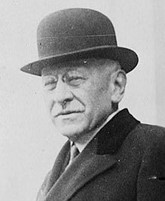 In 1906, the company went public. Julius Rosenwald was company president, and both he and Richard Sears became multi-millionaires. The Sears company and its principals were based in Chicago.
Rosenwald and Helping Those in Need
Julius Rosenwald strongly believed in sharing whatever he had. He once said, his idea of a good life "is to have an income of $15,000—$5,000 to be used for my personal expenses, $5,000 to be laid aside, and $5,000 to go to charity."
Among his early charitable interests was Hull House, started by Jane Addams in Chicago. Emil Hirsch, the rabbi of the Temple the Rosenwald family attended, connected Rosenwald to Adams. Hirsch was instrumental in guiding some of Rosenwald's philanthropy.
YMCA for Black Men
In the 1890s, the Young Men's Christian Association program was segregated, with facilities for white men far outnumbering those for Blacks. In 1910, Julius Rosenwald was approached to fund a YMCA for Blacks in Chicago. He saw the wisdom of providing a safe space for the multitudes of men moving North for jobs.
Rosenwald always preferred that his gifts be used to stimulate more donations, so he offered $25,000 with the instruction that the YMCA needed to raise the remaining amount needed. Ultimately, he put forward seed money for YMCAs throughout the country.
When asked why he felt so strongly about funding projects for Black Americans, Rosenwald replied: "The horrors that are due to race prejudice come home to the Jew more forcefully than to others of the white race, on account of the centuries of persecution which they have suffered and still suffer."
The Idea For The Rosenwald Schools
Booker T. Washington (1856-1915), a well-respected educator, was head of the Tuskegee Institute and saw that most Black applicants were not well-prepared for getting an advanced education. He knew this had to be solved.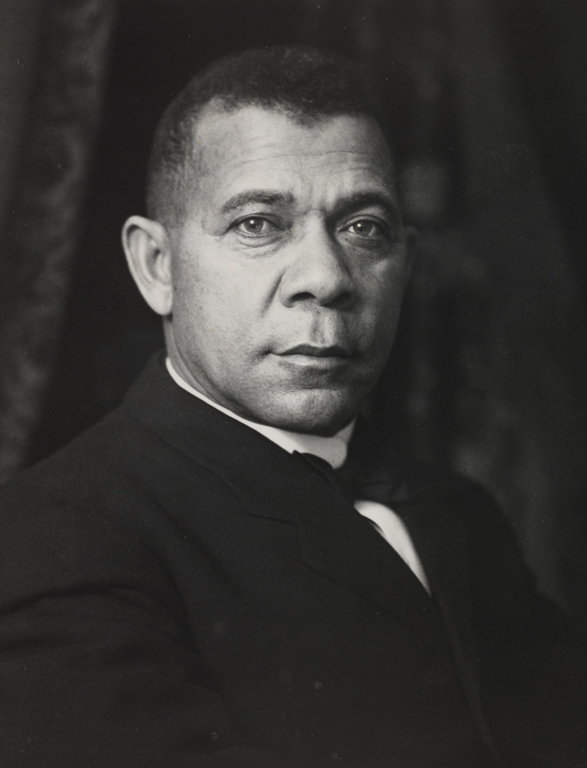 To build Tuskegee Normal and Industrial School, Washington had been successful at getting funds from philanthropists. He saw this as a possible solution to the problem of the lack of schools of early education. Paul Sachs, a founding partner of Goldman-Sachs, was on the Tuskegee Institute's board of directors. When he heard what Washington was looking for, he introduced him to Julius Rosenwald. Rosenwald was already well-known for his generosity to Black causes.
Washington made a specific request: He asked Rosenwald to fund six small schools to be built in rural Alabama; they would be supervised by people at Tuskegee. Rosenwald entertained the idea, and the two men talked.
Tuskegee Professors Oversee
The schools were planned by Tuskegee professors. Lighting was the first element to consider with each building. Because rural communities often lacked electricity, the schools relied on daylight, so placement of the building and planning for the windows made all the difference in the length of useful daylight for a classroom.
Washington also insisted that each school have space that could be used for town meetings. If the school was large enough there might be one room that was over-sized and could be used. Smaller schools had a partition that could be moved so that two rooms could be combined, permitting a community meeting to be held. By having a common place for people to gather, a strong community culture grew.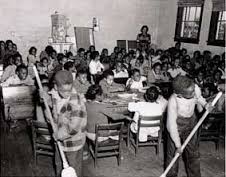 Funding the Dream
As Booker T. Washington worked with Julius Rosenwald, they devised a funding concept that is heavily used by organizations today–that of matching funds. The men believed that a community needed to contribute to the project in order for it to be valued.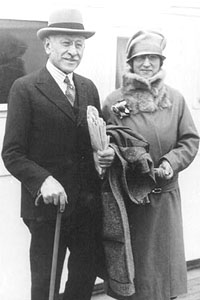 For the Rosenwald schools, the two men requested that each community that needed a school be required to raise a certain portion of the money. While this seems a legitimate request, remember that white children were receiving public education in return for family tax dollars, Black families also paid taxes but were left with substandard buildings and a dearth of books and properly-credentialed teachers.
However, the promise of a better education helped families overlook the unfairness. If they could just give a little more, their children would have a better chance in life. In each location, Rosenwald worked to gain some contribution from the local and state governments as well.
Coming up with the money to put forward for the school was far from easy. Many families made their livings as sharecroppers, with the landowner taking part of the profit from each crop. Some families teamed up and planted an extra acre of cotton or raised hogs and chickens specifically for the cause. Other places held fundraisers such as "box parties." Women would prepare food to be auctioned off.
Schools Program Begins
Rosenwald and Washington built a strong working relationship, and the first schools were erected in 1913 and 1914. Booker Washington died in 1915, but the Tuskegee Institute had an endowment of close to $2 million. The planning done by Rosenwald and Washington was continued by the Board.
Rosenwald was shocked at having to continue on without Booker Washington, but he promised himself, he would devise a way to keep the plan going. In 1917 Rosenwald established the Rosenwald Fund.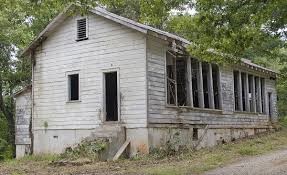 His commitment was to give to causes for the "good of mankind," which resulted in money going toward education, and programs for both Jewish people and African Americans.
During the era of active building, Rosenwald schools were built in 883 counties in 15 states, from Maryland to Texas. By 1932 the schools were educating one-third of all Black children in Southern schools. The research on these schools also showed higher attendance, increased literacy, more years of schooling, and improved test scores.
Rosenwald Program Concludes
The school-building program ceased in 1932. The Depression had its effect on the Fund itself, but more important, Rosenwald and the Fund administrator agreed that the next step needed to be investment in teacher development. For that reason, the Rosenwald Fund shifted to supporting advanced education for teachers, paying for needed supplies, and eventually funding fellowships in various careers for Blacks who were pursuing their dreams.
The final construction tally was 4977 schools, 217 teachers homes, and 163 shop buildings.
Planned End of Fund
Rosenwald felt strongly that community needs change and that charitable giving should be re-visited periodically. For that reason, he established that his death, which occurred in 1932, was to trigger dispersal of funds. Within 25 years of Julius Rosenwald's death, he specified that the the Fund should be down to zero and officially shuttered.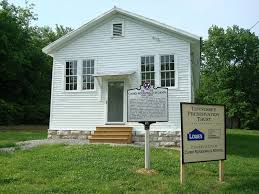 By 1948—the target year—the Fund had given away more than $70 million.
Today the schools are now referred to as The Rosenwald Schools, but this was not a term used during Rosenwald's lifetime. His gift was about each school, He felt that communities more readily adopted schools that had no names. He knew the gifts he gave were not about Julius Rosenwald. "If no name is used it belongs to the people."
Rosenwald Gifts Continue
In addition to the school-building program, Rosenwald continued to give to Jewish causes and settlement houses. He also wanted Chicago to have a Museum of Science and Industry, which he funded. By his request, his name was not used in naming the museum.
He funded one-third of the litigation costs of Brown v. Board of Education, and he gave generously to the University of Chicago, which was near his home.
He also donated to several other Black colleges, including Howard, Fisk, Atlanta, and Dillard University
About 1000 scholarships or fellowships of Black students were also funded by Rosenwald.
Schools Slowly Become Obsolete
When a 1954 Supreme Court ruling declared segregation in education unconstitutional, the Rosenwald Schools were intended to become obsolete. But integration took time.
Eventually, the buildings –once the pride of their communities–were abandoned or demolished.
Preservation via Rosenwald Initiative
The Rosenwald Schools Initiative, a nonprofit group created to preserve as many schools as possible, is now operated under the umbrella of the National Trust for Historic Preservation.
In 2002, the National Trust joined forces with grassroots activists, local officials, and preservationists to help raise awareness of this important but little-known segment of our nation's history, placing Rosenwald Schools on its 11 Most Endangered Historic Places list.
Of the 5,357 schools, shops, and teacher homes constructed between 1917 and 1932, only 10–12 percent are estimated to survive today.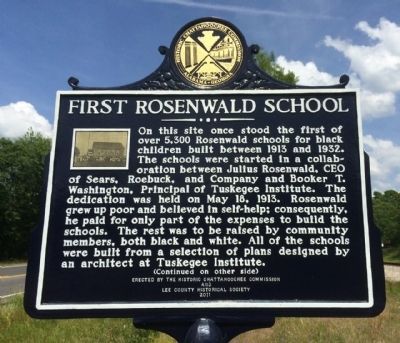 Click to read about Septima Clark and her Citizenship Schools in the South.