Ellen Ochoa (1958- ) is a veteran astronaut who was chosen for four space flights and has almost one thousand flight hours to her credit. She was the first Latina selected as an astronaut. She is now director of NASA's Johnson Space Center, the second woman to hold the title and the first Latina.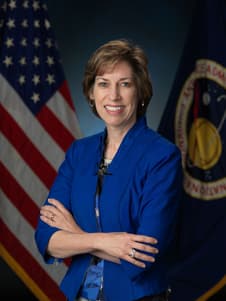 She also holds three patents on optical systems that can be applied for multiple uses, including in space.
The space program was in its infancy during Ochoa's childhood, so she did not grow up dreaming of a career in that field. Even when the United States began sending astronauts into space (the first manned spaceflight was 1961), the program clearly involved no women.
In 1983, the opportunities for women in space broadened when Sally Ride (1951-2012) was chosen as a crew member for the Space Shuttle Challenger (STS-7). This made her the first American woman in space, and it opened a window for more women to join the program.
The NASA Training Program has always been highly competitive. Dr. Ochoa applied three times before she was accepted in 1990.
Share to Google Classroom:
Ellen Ochoa's Background
Ellen Ochoa was born in 1958 and grew up in La Mesa, California (near San Diego). She was the middle child of five. Neither parent had college degrees, and one of the messages from her mother was how important it was to get an education.
Her father served in the Navy and later managed a retail store. He grew up in New Mexico, the youngest of 12 children born to parents who had emigrated from Mexico. He and his siblings often faced discrimination, and this affected him strongly. (One example involved the public pool. Mexicans were told they could only swim on the day before the pool was to be cleaned. Black families faced the same type of discrimination in the South.) As a result, her father wanted his children to assimilate and insisted they not speak Spanish.
Her mother valued family and education. She had no college degree but when Ellen was a baby, her mother began taking college courses–one class at a time. Though it took her 22 years, her mother achieved her goal of earning a college degree. With their mother as a role model, all of the Ochoa children pursued their education.
College Degree
Ochoa graduated at the top of her high school class and was offered a scholarship to Stanford University in Palo Alto, California. However, her parents were divorced, and she saw how hard her mother worked to keep the family together. Ellen Ochoa opted to attend college nearby so she could help out.
Because she had no clear plan for her future, she sampled different courses at San Diego State University. She considered majoring in music as she was a gifted musician (she plays the flute). But college also exposed her to classes that she had been told were not "a woman's field." She found that she loved physics, math, and engineering. Ultimately, she decided to major in physics. When she graduated, Ochoa heard from Stanford again. Would she accept a fellowship in engineering? Her mother strongly encouraged her to continue her studies, and she was soon on her way to Palo Alto.
Specialized in Optical Aspects of Engineering
At Stanford she became fascinated by the field of optics, and between her work at Stanford, and focused her studies on research in that era. She eventually earned three patents on optical inventions.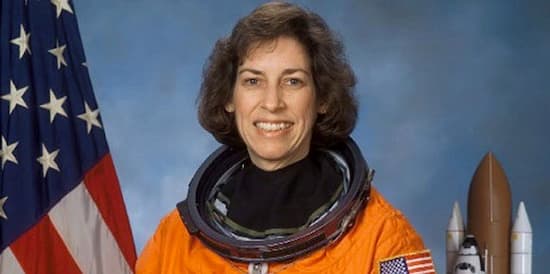 Dr. Ochoa investigated optical systems for performing information processing. Simply put, her work involved helping computers to "see." One of the patented inventions is an optical inspection system, another is an optical object recognition method, and a third is a tool for "noise removal" in images.
On the Smithsonian education website, Dr. Ochoa provides a very understandable explanation of her work. She describes her patents as involving ways for a computer to find a particular object within an image. This system could be used in manufacturing such as inspecting for flaws, or it might be used on a space vehicle such as the Rover that traversed Mars for several years.
During her graduate studies, she also worked at companies where she could apply her expertise. At Sandia National Laboratory in Livermore, California, she applied what she knew about optics to the research being done on nuclear weapons. She also worked at NASA's Ames Research Center (Mountain View, California). It is a key facility for work on many of NASA's missions and special projects.
Applying to the NASA Training Program
In 1985, Dr. Ochoa applied for the NASA Training Program but she was rejected just as most applicants initially are. She was busy with her work at Sandia Laboratory, but she decided to get a pilot's license as well. She knew she would enjoy flying and thought that it might help build her resume for NASA.
In 1987, she applied again to NASA and was turned down. However, when she learned she was among the top 100 of the thousands who had applied, her hopes rose.
In 1990, her third application was accepted. She finished training in 1991, which made her one of 110 astronauts eligible for flight.
Ochoa Trains as Astronaut
Astronauts go through rigorous training once they are part of the program. In addition to conditioning their bodies for flight, they need to become expert at a variety of jobs. If they are selected for a particular mission, they may be supervising scientific experiments being conducted in space concerning a variety of things ranging from medicine and geology to astronomy, plant life, and air quality.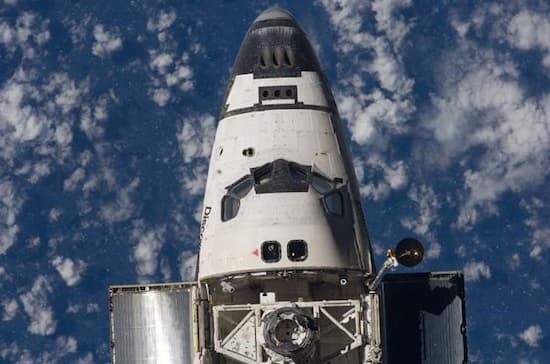 She was soon selected for a mission on the Space Shuttle Discovery, a flight that took place in April of 1993. The purpose of the mission was to conduct atmospheric and solar studies in order to better understand the effect of solar activity on the Earth's climate and environment.
First Flight on Discovery
Dr. Ochoa was placed in charge of the Remote Manipulator System (the robot arm). One of her assignments on that flight was to launch and retrieve a satellite. The Spartan satellite was successfully launched into orbit for 2 days before being retrieved by the robotic arm.
Her expertise at manipulating the robotic arm proved valuable. In November of 1994 she was payload commander to the Atlantis where studies were continued on the energy of the sun.
Her third flight was in 1999 on board the Discovery. The primary mission of the trip was taking supplies to the International Space Station. On this flight, she also controlled the robotic arm, which was used to move supplies into the Space Station. The job was complicated by the fact that when the space shuttle docked with the space station, there was no way for her to see the arm out her window. She had a video view of what was going on, but she always preferred to be able to double check how the process was going.
Her fourth and final flight was in 2002, and she again was part of the crew traveling to the International Space Station. Dr. Ochoa's work with the robotic arm on this trip was to attach solar panels to the Space Station. This enhanced the power being generated and expanded the capacity for conducting experiments.
Sharing with Students
NASA has always valued including students in the information about space flight. This inspires more students to study related fields. It also helps build public support.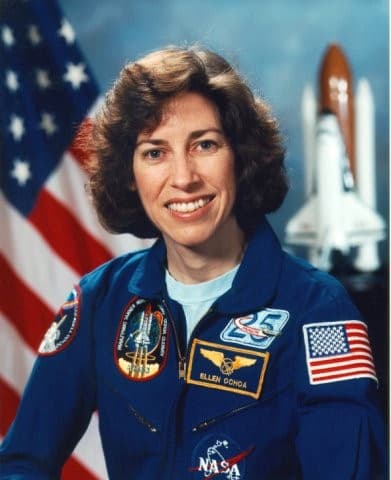 Dr. Ochoa particularly enjoys this work as she knows it's a way to inspire students—particularly women (Latina women) When they are in flight, the astronauts often communicate with students. Classes often conduct ancillary studies to the work underway in space.
Other students love the details of life in space—what it was like to be weightless, for example. They also enjoy stories like hearing why astronauts can't eat cookies in space. The answer is that anything that might involve crumbs are very hazardous, If you have even a few cookie crumbs floating around inside the space ship, it can interfere with the scientific instruments.
Now Director of "Mission Control"
Even after her last space flight, Dr. Ochoa continued to work for NASA. In 2008 she became deputy director at the Johnson Space Center in Houston, often called "Mission Control."
The Space Center is the command center of many aspects of space flight including the Space Station mission operations, the Orion Program (which will create vehicles that can take astronauts in deep space and bring them home again), and many other future space developments. It is also the home of the astronaut corps.
In 2013 Dr. Ochoa became director of the entire Space Center, a position she continues to hold.
She is the mother of two grown boys and cheerfully tells a story of a time when one of them was about age 4. He said, "Mommy, can boys be astronauts, too?"
Ellen Ochoa has received a very long list of honors and has had at least four schools named after her.
Share to Google Classroom: