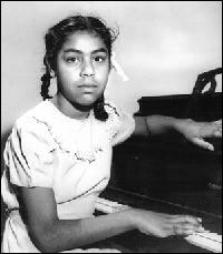 The school desegregation case of Mendez v. Westminster (1947) prepared the way for the 1954 Brown vs. Board of Education decision, yet few people have heard of it.
The case concerned an incident in 1943 when a woman took her three children and her niece and two nephews with her to enroll them at the local public school in Westminster, California. Her own children were biracial with a French surname; her brother's children were Latino. The principal accepted the children with lighter skin and the French surname. He told the woman that the other children would have to attend the Mexican school eight blocks down the road.
The Mendez family saw this as an injustice and sued the school district.
California Began With Equality
Among California's early settlers were many Spaniards and people who made Mexico their home. As they moved north into the land that would become California, they established major ranch holdings (known as ranchos), and they populated small towns throughout the area. They also brought with them their religion, and monks attempted to teach the indigenous people the benefits of Catholicism.
In 1849, a constitution was drafted in preparation for California's statehood, which would come in 1850. The constitution recognized that the Mexican people were a very important part of California. The document specified that there were two official languages in what would become the state, and schools that existed were integrated. Had progress continued in this manner, there likely would have been no need for Mendez v. Westminster.
But within just a few years of achieving statehood, the legislation began to change. In 1854, and laws were written that specified that public money should only be used to fund schools for white children. Mexican schools, schools for indigenous people, and later, schools for the growing population of Asians, were left to come up with ways to fund themselves.
Sylvia Mendez's Story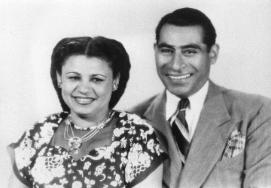 Sylvia Mendez was 8 years old when her aunt took Sylvia and her brothers and the aunt's own children to enroll in the 17th Street School in Westminster.
When the aunt brought the children home with the bad news, their father, Gonzalo Mendez, was upset. He worked hard to provide for his family and give his children opportunities he didn't have.
Born in 1913 in Chihuahua, Mexico, Gonzalo and his family left Mexico to escape the revolution. They settled in Orange County, California. Mendez attended school for a few years but in 5th grade, he left to work full-time as a farm hand. The family needed the money.
Her mother's people, the Gomez family from Puerto Rico, also came to California for a better life.
Felicitas Gomez and Gonzalo Mendez married when they were young, and for several years they ran a successful café in Santa Ana. Gonzalo Mendez also worked hard to gain American citizenship, an enormous point of pride for him. He wanted to raise his children as true Americans. The family spoke English at home, and he insisted the children call him "Daddy."
A Move to Westminster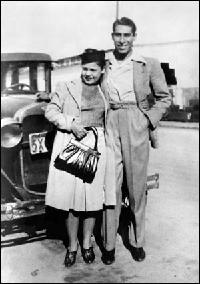 In 1942, Gonzalo Mendez learned from a friend that a 40-acre asparagus farm in Westminster was for lease. The property was owned by a Japanese family that was being forcibly removed by the government because of the fear caused by the bombing of Pearl Harbor. The Munemitsu family was placed in an internment camp but hoped to come back to their farm after the war. They wanted to find someone trustworthy to run it for the time being.
Gonzalo Mendez worked out the arrangements. He was delighted to be the person in charge, not the farm hand, and he and his family moved to Westminster.
Their good moods dissipated, however, when their children were turned down for the neighborhood school.
Visiting the School
The day after the children were told they could not enroll, Mendez visited the school to talk to the principal who stuck by his line that the Mendez children did not belong there. Gonzalo Mendez went on to see an administrator with the Orange County School District. Again, his request to permit his children to enter the "white" school was turned down.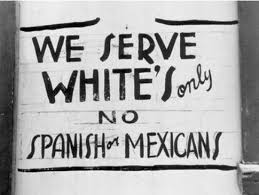 Mendez had always been careful with his money, so he had the funds to hire an attorney. He selected Los Angeles attorney David Marcus who specialized in civil rights cases. Because he knew Mendez case was not an isolated incident, Marcus recommended making it a class action suit. He and Mendez set about finding other families to participate.
Separate is Not Equal
In 1896, Plessy v. Ferguson established that so long as all children had access to a school, it was permissible to educate different races separately.
During the 1940s, the NAACP (National Association for the Advancement of Colored People) determined that a push for full integration would not work at that time. Their approach was to press legally for equality in schools—something that was rare. White schools were in better buildings and had better teachers and supplies. Schools for other children required longer travel; the buildings were less modern, and the school books and supplies were of inferior quality. (Sylvia Mendez recalled that the school she attended briefly was in a cow pasture and was not much more than a shack.)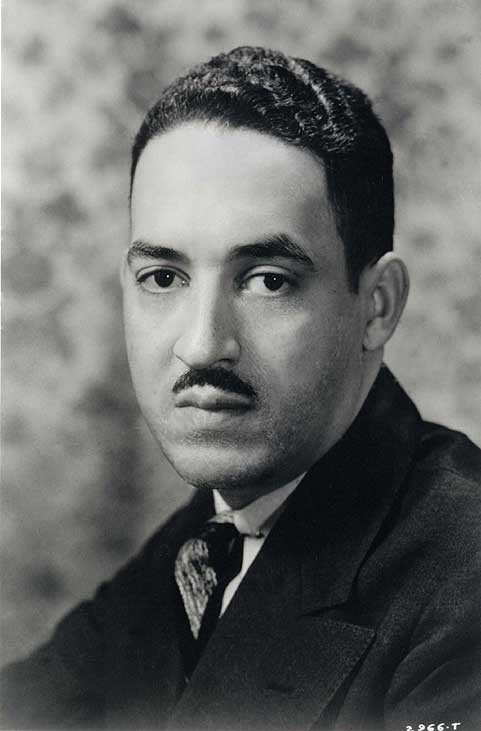 The NAACP had some success in pushing for school upgrades in the South, and they hoped that by forcing communities to invest more heavily in two sets of schools, this might convince towns to combine educational facilities.
Attorney David Marcus saw the situation differently. He felt the battle for Mexican families needed to result in full integration.
Parents Sue California School System
On March 2, 1945, David Marcus filed Mendez v. Westminster as a class-action lawsuit against four school districts in Orange County: Santa Ana, Westminster, Garden Grove and El Modena (now Eastern Orange). Marcus requested an injunction that would order the schools to integrate.
The plaintiffs were five Mexican American families, the Mendez family, Thomas Estrada, William Guzman and Frank Palomino and Lorenzo Ramirez, on behalf of 5000 children in the districts.
Friends of the Court briefs were filed by the ACLU (American Civil Liberties Union), the NAACP (National Association for the Advancement of Colored People). The National Lawyers Guild, the American Jewish Congress, and the Japanese American Citizens League.
The Mendez v. Westminster Trial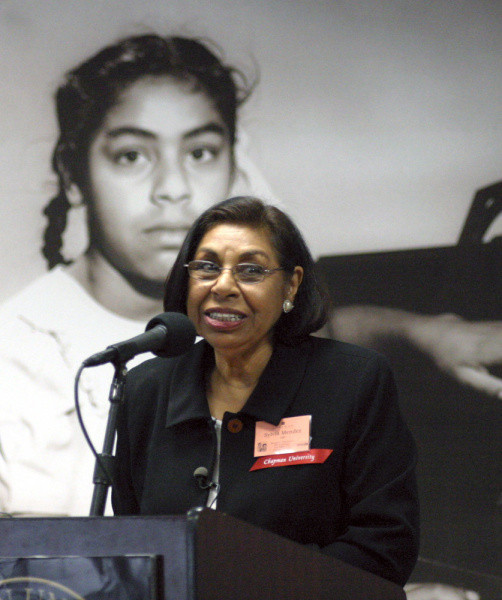 On July 5, 1945, a trial was held in the Federal District Court in Los Angeles. Marcus argued that that the Mexican children were not being treated equally; they were forced to attend inferior schools with substandard books. He noted that segregation based on nationality violated the "equal protection" clause under the 14th Amendment.
The attorneys representing the schools made their case for the fact that education was a state matter—that the federal courts did not have jurisdiction.  They also pointed out that the intent of separate schools was for Mexican students to learn English rather than having them attend a school where English was already the main language. (The children had not been screened for language skills when they tried to enroll. The Mendez children spoke English at home and would have qualified.)
The Ruling
On March 18, 1946, Judge Paul J. McCormick wrote: "A paramount requisite in the American system of public education is social equality." He continued: "The "segregation prevalent in the defendant school districts fosters antagonism in the children and suggests inferiority among them where none exists."
McCormick ruled that this was in violation of the "equal protection" clause.
This decision was radical for the time.
The school districts appealed, but without satisfaction. On April 14, 1947, a judge for the Circuit Court of Appeals in San Francisco upheld the federal ruling.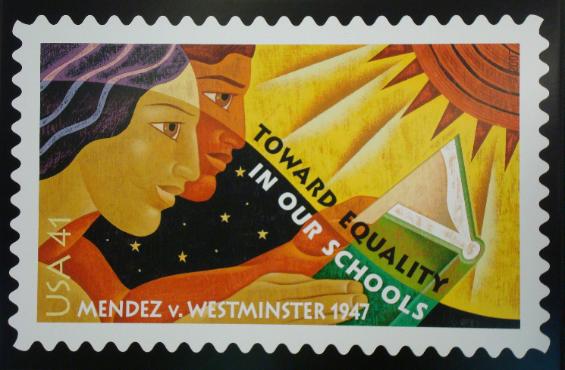 This decision spurred action throughout the state. California Governor Earl Warren (later to be a Supreme Court justice) pushed for the state legislature to repeal laws that segregated Asians and Native American children as well.
Integration of schools throughout California began in the autumn of 1947, several years before this was mandated nationally by Brown v. Board of Education.
Paved Way for Integration
Several years later, attorneys felt the time was right to introduce Brown vs. Board of Education.
The attorney who took on the case was none other than Thurgood Marshall, the lawyer for the NAACP who wrote the Friend of the Court brief for Mendez vs. Westminster.
By this time, another familiar figure from Mendez vs. Westminster had also moved positions. Earl Warren was Chief Justice of the United States Supreme Court, and he wrote the opinion in Brown v. Board of Education that declared school segregation unconstitutional. His familiarity with the Mendez case surely helped as he contemplated Brown v. Board of Education.
Sylvia Mendez's Story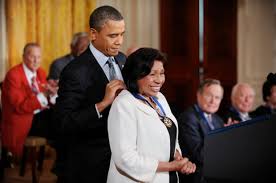 In the autumn of 1947, Sylvia Mendez and her brothers enrolled in the 17th Street School in Westminster. She graduated from public school and attended Orange Community College where she obtained an Associate Arts degree in nursing. From there, she entered California State University at Los Angeles, and she received a B.S. in nursing and a certificate in public health.
For more than 30 years she worked as a nurse at USC hospital and went on to become the assistant nursing director for the Pediatric Pavilion at USC Medical Center.
She also became the family spokesperson for this cause.
Recognitions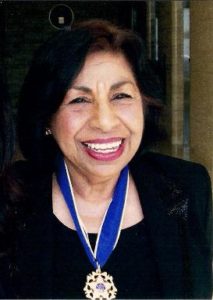 As time passed, the family began to be recognized for what they accomplished. In 2007 (60 years after the court decision), a special United States stamp was issued to commemorate the Mendez accomplishment.
In 2001, the Gonzalo Felicitas Mendez Fundamental Intermediate School opened in 2001, in remembrance of Sylvia's parents.
Sylvia Mendez has received many other honors and honorary degrees. In 2011, she traveled to Washington, D.C., to receive the Medal of Freedom award from President Barack Obama.
She is still available for occasional speaking engagements. Her contact information is on her website.