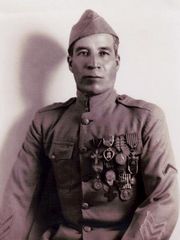 Marcelino Serna was still a Mexican citizen when he fought for the United States in World War I. He was smart at battlefield tactics, felt loyal to his fellow soldiers, and his efforts for the U.S. saved countless American lives.
After the war he returned to live in Texas, and in 1924, he fulfilled his dream of becoming a United States citizen.
Serna Early Life
Marcelino Serna was not yet 15 years old when he left the mining camp where his family lived near Chihuahua, Mexico. He was unable to find work there, so he moved to Mendez and then Reynosa, Mexico, where he boarded a very primitive ferry service for Hidalgo, Texas. He applied for and received an "alien border crossing permit," so his arrival was documented by the Department of Commerce (September 18, 1911).
From Hidalgo, he moved northwest to El Paso, Texas. There he got a job on the maintenance crew for the Atchison, Topeka and Santa Fe Railroad. But the railroad did not pay their maintenance people very well, so when Serna heard about better-paying jobs on sugar beet farms near Denver, Colorado, he moved north to work as part of an agricultural crew.
In 1917, the federal authorities rounded up men everywhere, looking for those who could be drafted for World War I. Serna was working with other farm laborers in Colorado when he was stopped. The authorities expected to hold the men until they could investigate their draft status. But Serna knew his status. He was a Mexican citizen who dreamed of becoming an American. He spoke up, saying he would voluntarily enlist.
Draftees Sent to Kansas for Training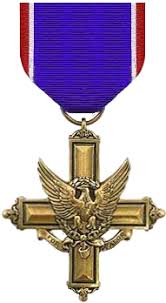 Serna and the others who were recruited near Denver were sent to Camp Funston in Kansas (part of Fort Riley). They went through three weeks of training before being sent overseas as privates in Company B, 355th Infantry, 89th Division.
There were many other Mexican immigrants who helped fight World War I. (They were known as the Quiet Ones.) Serna was one of 67 soldiers in the unit whose primary language was Spanish. In the 1960s, he was interviewed by a reporter from The El Paso Times (June 29, 1962). Serna explained that only one of the men in the unit was bilingual: "He was pretty busy keeping us all informed of what was going on."
Serna Offered Option
When Marcelino Serna's paperwork caught up with him in France, an officer asked him to report in. He was told that because he wasn't an American citizen, they would provide him with orders to return to Mexico—he didn't have to fight. Serna turned the offer down; he bonded with the other soldiers in his unit, and he was committed to fighting for the country he dreamed of calling home.
Battles to Come
His unit traveled to the eastern border of France, and one of their first battles took place in the village of Lucey. From there, they went north to Saint-Mihiel and fought their way east to Euvezin. Next, they journeyed northwest for the fateful and extended Meuse-Argonne offensive (September 26-November 11, 1918).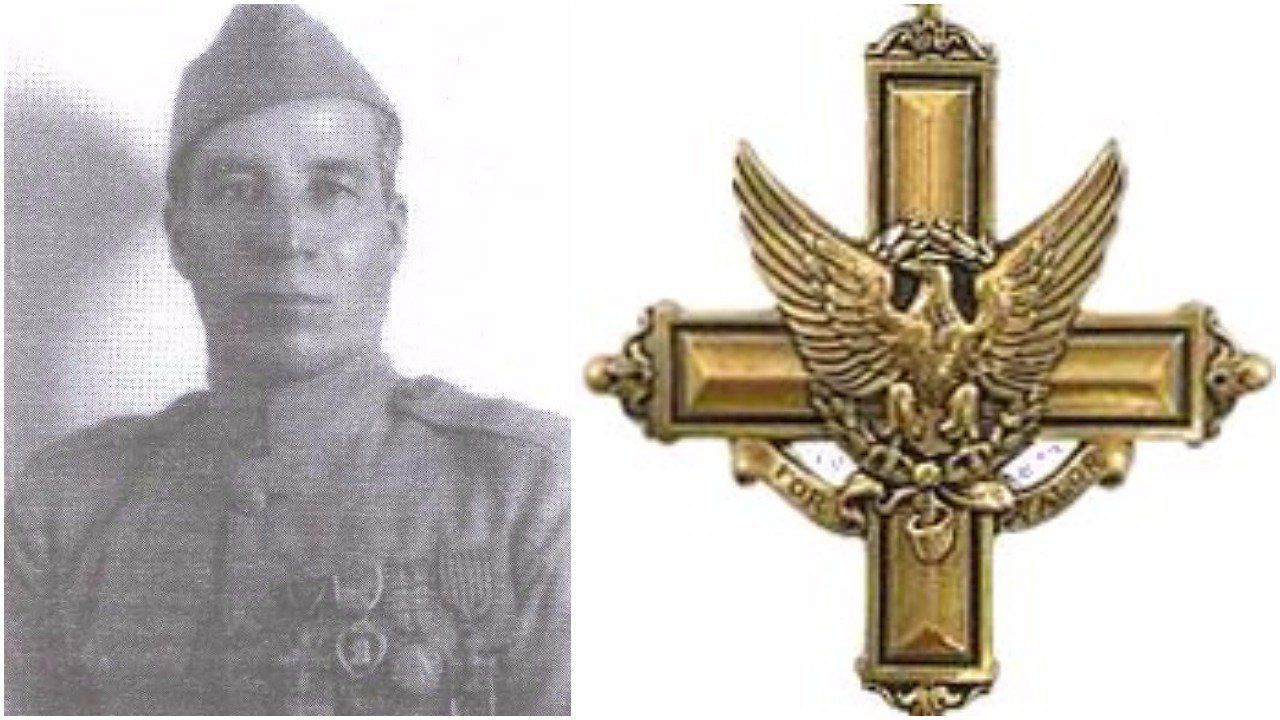 Serna's bravery and intelligence appeared early in this assignment. At Saint-Mihiel, heavy machine gun fire peppered the unit, killing twelve Americans. The commander needed to know what awaited them, and Serna volunteered to scout forward and report back.
He left the other men, running ten feet or so and going down as the German shooter tried to pinpoint him. Slowly, he again rose up, ran a bit and then took cover, making his way in this manner until he was very near the German machine gun nest. During his approach, two bullets dented his helmet but neither penetrated.
When he was close enough, Serna lobbed four grenades into the protected area from which the Germans fired. The blast killed six Germans, and Serna moved in and captured the remaining eight soldiers.
Marcelino Serna: A Hero Again
A similar maneuver occurred when they reached the Meuse-Argonne. A German sniper was calmly and systematically picking off American soldiers. Serna again volunteered to scout the area on his own. He was a crack shot with his Enfield rifle, and when he saw that the sniper was part of a big group of soldiers, he thought fast.
He realized if he could move quickly, shooting and tossing grenades from different locations, he might trick them into thinking he was one of many. The ruse worked. Serna killed 26 enemy soldiers during this battle. By this time, the Germans were convinced they were under attack by a much larger force. After several hours, they surrendered, and Serna escorted 24 German soldiers back to the Allied lines.
As he marched the captives back, he came upon Americans sent in to back him up. Several wanted to execute the prisoners right there. Serna rejected their offer and said that doing so would violate the principles of war.
Luck Gives Out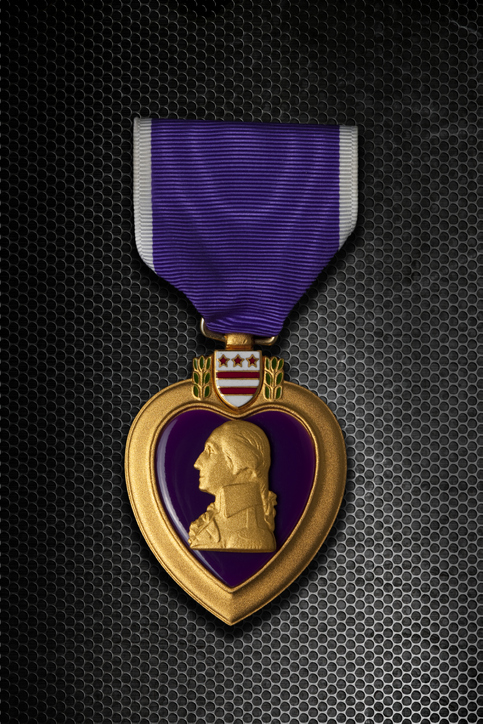 With only four days until when the Armistice was signed, the fighting was still heavy. Serna was caught in sniper fire, and both legs were badly injured.
It was too dangerous for other men to move forward to help him, so for a time, Serna lay there as if he were dead. When the situation quieted somewhat, and he had gained some strength, he used his Enfield rifle as a crutch and worked his way to safe territory. Medics arranged for him to be transported to an army hospital in France.
Honors
Though many honors were to follow, one has to believe that the most exciting one was the medal he was given directly by General John J. Pershing, the commander-in-chief of the American Expeditionary Forces in Europe. Pershing stopped in to greet the wounded and to award medals to those who were deserving. The highest American combat medal, the Distinguished Service Cross award, was pinned on Serna's shirt by Pershing himself.
Later he was presented with two French Croix de Guerre with palms awards. The first was given to him personally by the French Marshal Ferdinand Foch, supreme commander of the Allied Forces in Europe. He also received a French Médaille Militaire and an Italian Croce al Merito di Guerra a well as a French Commemorative Medal, a French St. Mihiel Medal, and a French Verdun Medal. This made him one of the most highly decorated soldiers in Texas history.
After the War
When he recovered from his wounds and was discharged from the military (May 1919), he returned to El Paso and got a job at a local slaughter house, the Payton Packing Company. When a position opened in the quartermaster department at Fort Bliss, he took it.
In 1922, he married Simona Jiménez, and in 1924, he qualified to be a U.S. citizen. Over the years, he worked as a city truck driver, a civil service employee at Fort Bliss. His final job, the one from which he retired (1961), was as a plumber at William Beaumont Army Medical Center.
He and his wife had six children, but only two survived to adulthood.
Robber Takes Serna Medals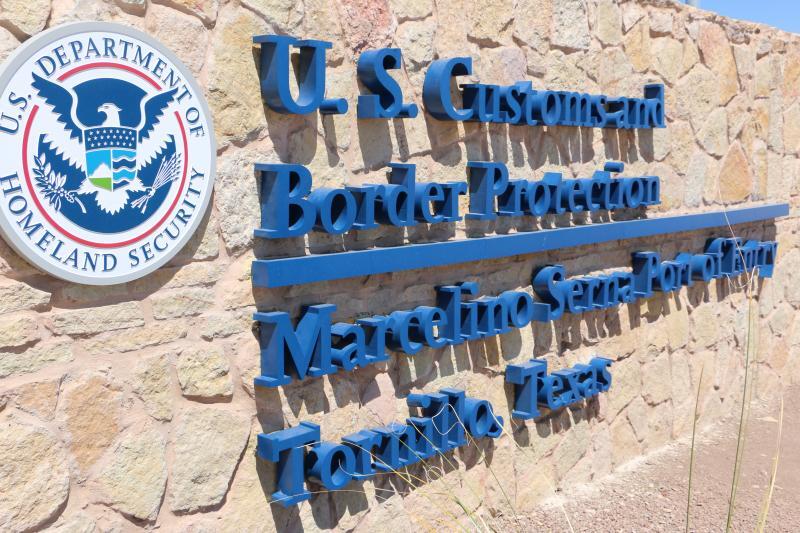 In the 1920s, Serna's home was robbed, and among the items taken were all of his medals. Devastated, Serna did not know what to do.
His friend Dr. Cleofas Calleras wrote to the War Department and explained what happened.  Duplicate medals were issued. Calleras also realized that Serna never received a Purple Heart for the wounds sustained at Meuse-Argonne. Shortly after hearing from Calleras again, the War Department sent a Purple Heart as well as the American Victory medal with three campaign bars. These additional medals were presented to him at a special meeting of his V.F.W. Post—Marco Armijo No. 2753.
His Retirement
Serna helped form the local Veterans of Foreign Wars Post #2753 in El Paso, and he remained active throughout his life. If there was a Veteran's Parade in town, Serna was very likely to be a part of it.
He also loved raising roses and spent many happy hours gardening and caring for his plants. Marcelino Serna was a devoted parishioner of Saint Ignatius Catholic Church.
When he died Feb 1992, he was buried at Fort Bliss National Cemetery with full military honors.
The Wish to Add to His Honors
In the last ten years, community members have continued to push for Serna to receive the Medal of Honor posthumously.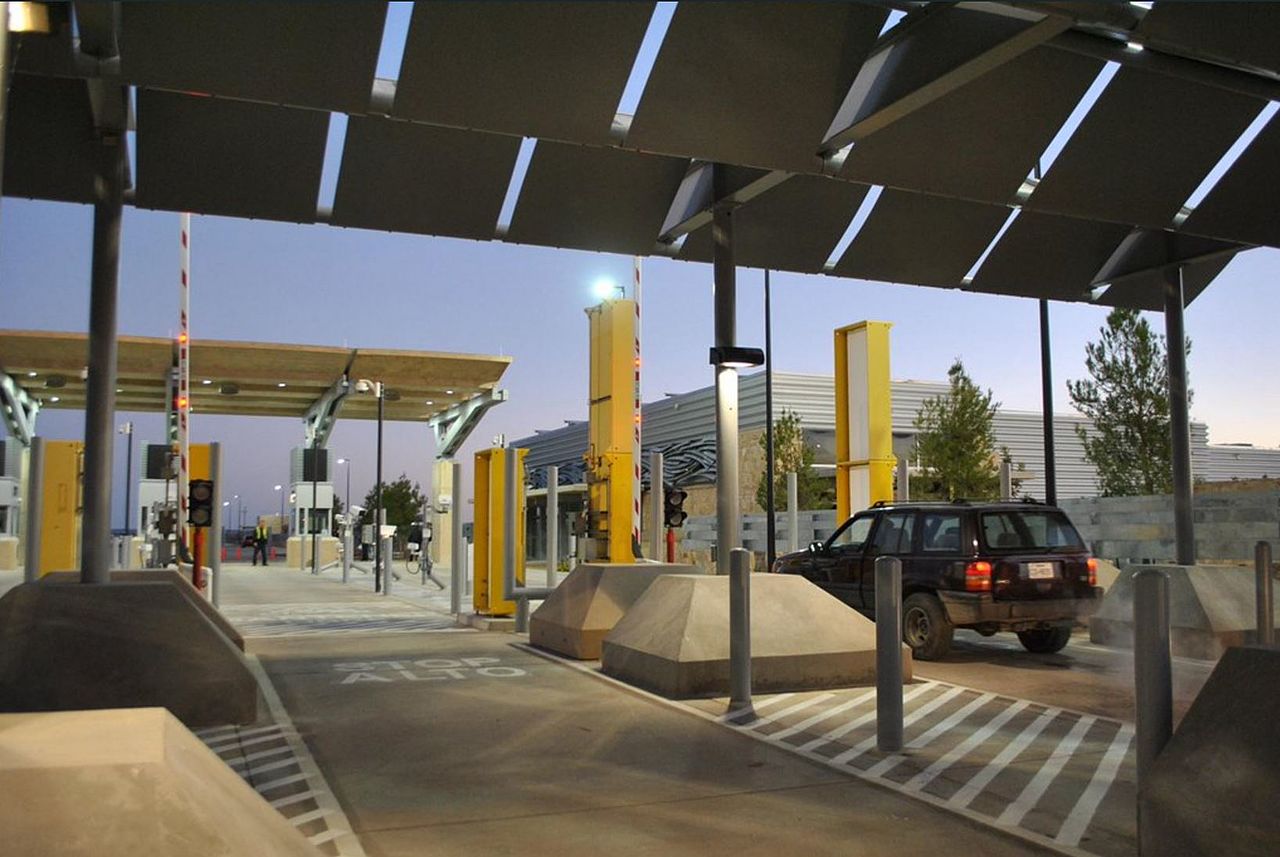 But in the meantime, something else meaningful happened.  Friends and relatives and Serna's Congressman took matters into their own hands. Will Hurd, U.S. Representative for the 23rd Congressional District of Texas in Washington, put forward a bill that renamed the Tornillo Port of Entry in honor of Marcelino Serna. (Tornillo is a part of El Paso, Texas, and is located on the Rio Grande River.)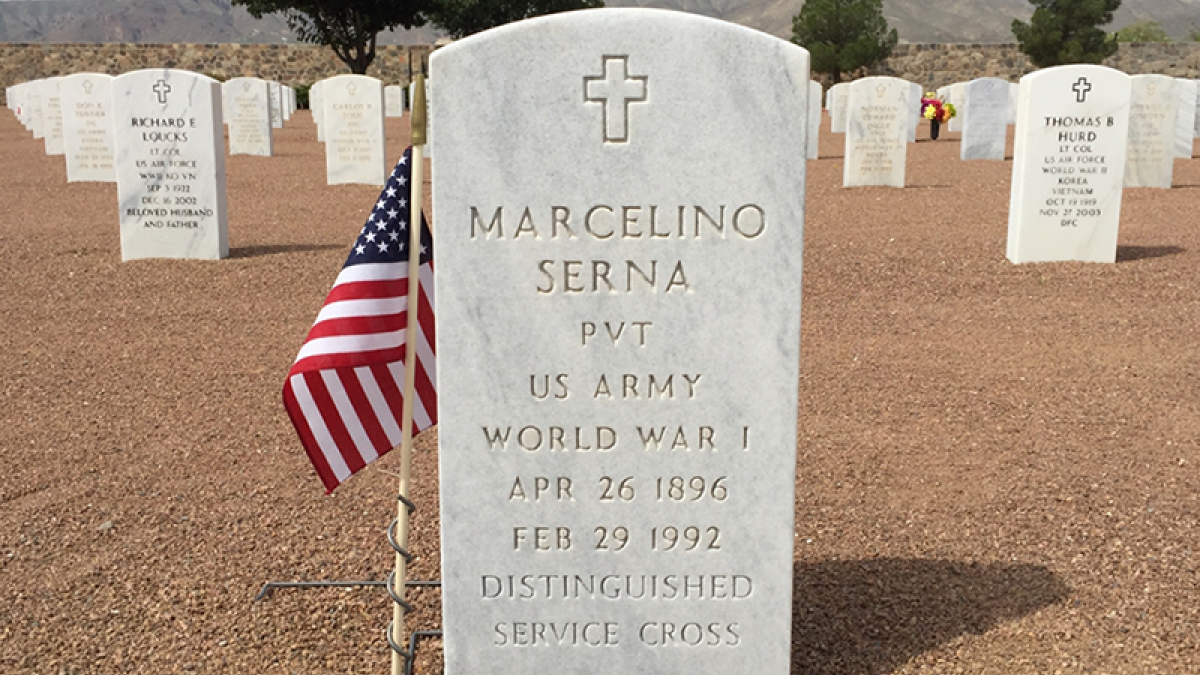 As Hurd wrote prior to the ceremony in 2016: "The Tornillo-Marcelino Serna Port of Entry will not only honor this extraordinary man's service to our nation, it will serve as a reminder of the countless Mexican-American immigrants that have fought valiantly to keep our nation safe. Their contributions will not be ignored or forgotten."
A ceremony was held on September 29, 2016, in Tornillo, Texas.
***
To read about another Mexican American war hero, read about Silvestre S. Herrera.