Ace pilot Pete Fernandez was one of the top fighter pilots in the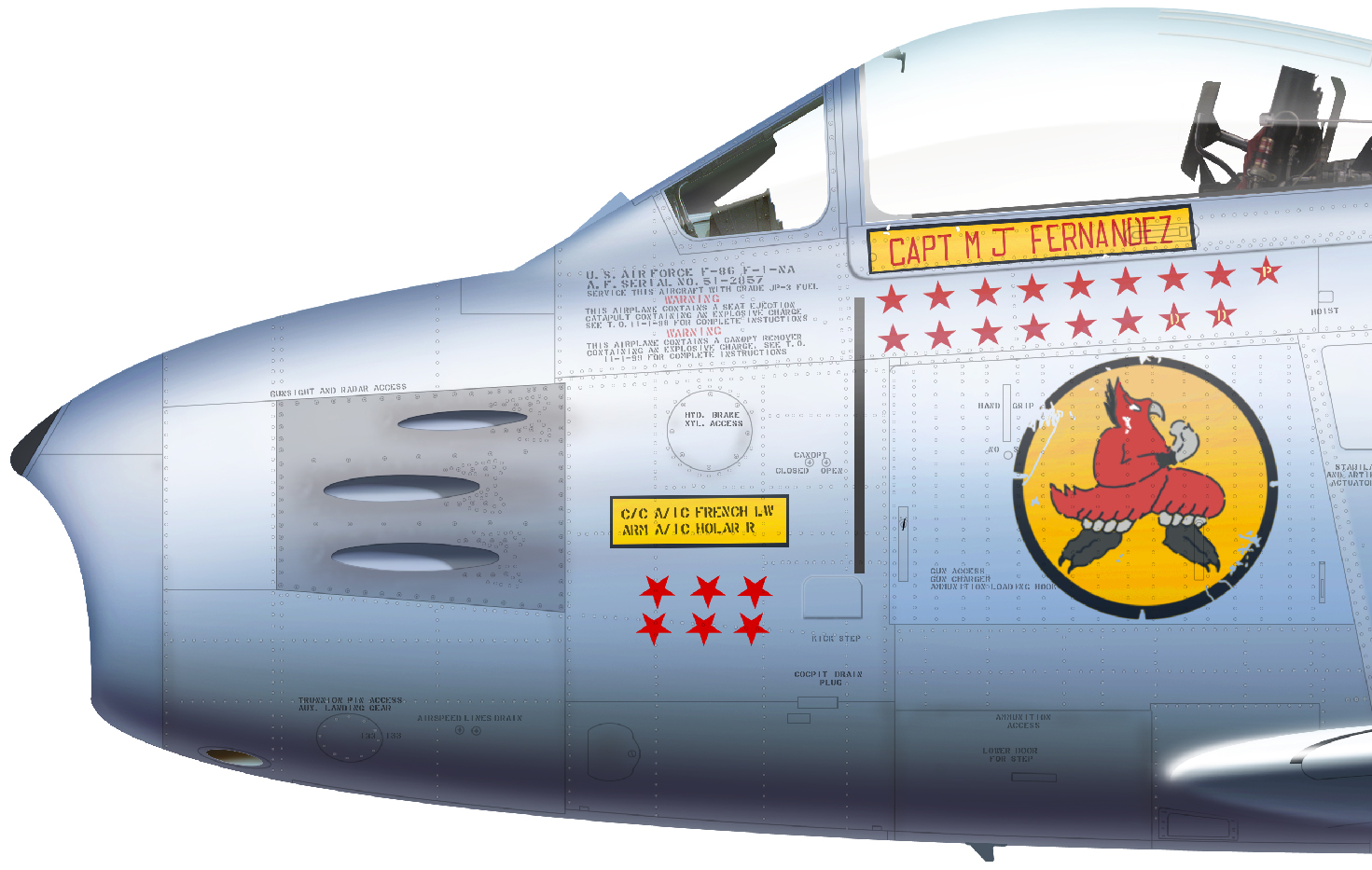 Korean War, but he almost didn't see combat. He was so valuable to the military as a flight instructor that their preference was to keep him safely in the United States. That was hard for a man like Manuel J. Fernandez, Jr., (known as Pete).
When Fernandez finally convinced the Air Force to send him to Korea, he excelled. He earned the Distinguished Flying Cross, the Silver Star, and an Air Medal. He was also awarded the Distinguished Service Cross for extraordinary heroism.
Fernandez: Growing Up in Florida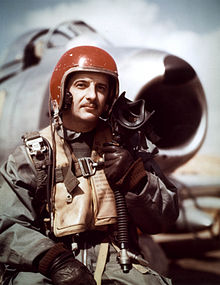 Pete Fernandez was born in 1925 in Key West, Florida. His grandparents emigrated from Spain to Cuba before deciding to come to America. Their son, Manuel J. Fernandez, Sr. (Pete's father), was an early amateur radio enthusiast (radios were used for two-way communication). Because of his expertise, he was hired to be chief radio operator for Pan American World Airways. The family moved to Miami to be close to the airport.
Pete, obtained his pilot's license at age 15. When he graduated from high school, he enlisted in the Army Air Corps (there was no separate Air Force at that time), and he qualified for the Aviation Cadet Program. In late 1944, he gained his pilot wings and was soon a second lieutenant.
Pete was a superior flight instructor, so he was stationed in Midland, Texas.
The Berlin Airlift
During all of World War II, Fernandez taught others to fly. After the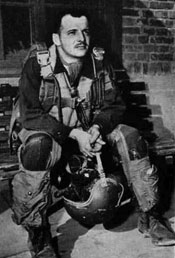 war, he enlisted in the U.S. Air Force. (In 1947 Congress created the U.S. Air Force; it was no longer part of the Army.)  He was part of the 23rd Fighter Squadron, 36th Fighter Group. These men were sent to Fürstenfeldbruck Air Base in Germany to help with the Berlin Airlift (1948-1949).  Large transport planes were required to carry badly needed food and supplies to German citizens. The fighter planes flew alongside the transports to provide protection.
After this assignment, Fernandez was stationed at Nellis Air Force Base in Nevada. In addition to his teaching responsibilities, he flew as part of the acrobatic flying team.
Ace Pilot in Korean War
In 1950 the United States was called upon by the United Nations to defend South Korea against an aggressive invasion by North Korea. The tensions of the Cold War set the stage for this, and soon the United States was actively at war.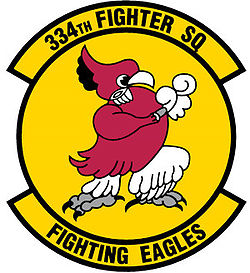 Pete Fernandez was not going to miss another opportunity to go to battle for his country. The Air Force brass still wanted him to stay stateside to teach, so Fernandez set about becoming an ill-behaved flight instructor. Though he always took his teaching seriously, he sometimes showed up late and at least once did not show up at all.
His commander could not tolerate insubordination. When they called him in for a reprimand, Fernandez had a suggestion–court martial him or send him to Korea.
He was soon on his way to Korea. In addition to his flying ability, Fernandez was known for his excellent eyesight which made him a master marksman.
The mission of the Air Force was to bring down the North Korean Russian-supplied MiG planes (supersonic jet fighter planes). Pilots were considered "ace pilots" if they brought down five or more enemy aircraft. Further ranking of the pilots had to do with the number of "kills"—planes brought down.
Ace Pilot
Fernandez achieved ace pilot status with ease. His specialty was flying at a high altitude to be able to position himself well for a skillful takedown.
Despite the competitive instinct among the pilots, there was nothing easy about Fernandez's first "kill." He wrote home to his father: "It is certainly a terrible feeling to see that plane go down and no one come out of it in the chute. Every time I shot down a plane, I would pray to our God that the poor fool inside would jump. No one likes to kill, but I will do my best to defend my country at all costs." (The New York Times, 10-27-1980)
From September 1952 to May of 1953 Fernandez flew 124 combat missions in Korea. On May of 1953, Fernandez was ordered to return home. He was devastated by the news, because at the time he was the top ace in Korea. But again, the Air Force wanted to keep him alive so he could teach.
Two other high-ranking pilots were permitted to stay, and ultimately, they outranked Fernandez in number of planes brought down.
Fernandez Recognized
Despite his frustration at not being the top pilot, he went home with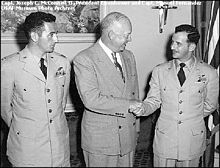 a Silver Star, an Air Medal, a Distinguished Flying Cross, and he was given the Distinguished Service Cross for extraordinary heroism against an enemy. His citation describes what happened:
"During a fighter swoop over North Korea [March 21, 1953], Captain Fernandez sighted a flight of thirty MiGs, and attempted to release his external fuel tanks in preparation for battle. However, one of the tanks failed to release, impairing the maneuverability of his aircraft. Despite this handicap, he fearlessly initiated a fierce attack on the last two MiGs in the enemy formation. Closing to twelve hundred feet, he opened fire on one MIG, scoring hits on the fuselage and wing. As he was closing again, the other MIG attached him; however, by a skillfully executed maneuver, he gained tactical advantage over the attacker, and his bursts scored hits which caused the enemy pilot to eject himself from the uncontrollable aircraft. Captain Fernandez then turned again to his initial adversary and, closing dangerously to one hundred and fifty feet, fired several bursts which caused the MIG to burst into flame and go spinning to earth. Captain Fernandez's outstanding flying skill and extraordinary courage in attacking this greatly superior number of enemy aircraft despite the hindrance to maneuverability enabled him to completely destroy two enemy aircraft." (www.veterantributes.org)
Off to Hollywood
Fernandez's next assignment was at Edwards Air Force Base in California. This posting offered the distinct advantage of being near Hollywood. Film companies were making war movies in the desert near Edwards AFB, and Fernandez was hired as a technical advisor. This also sometimes involved stunt flying. Who better to use than a real ace flier?
Among the movies he worked on was The McConnell Story, about Joseph McConnell, one of Fernandez's fellow ace pilots. It starred Alan Ladd and June Allyson.
Bendix Trophy Race
In 1931, industrialist Victor Bendix established the prestigious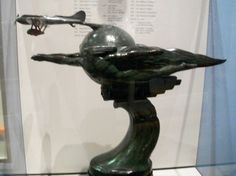 Bendix Trophy Race in an effort to encourage engineers to build faster, more durable, and more reliable aircraft. After the War, Fernandez and some other former Korean pilots planned to enter the contest (1956). The route was to be from Los Angeles to Oklahoma City, a distance of 1118 miles. That was the first year that aerial refueling was to be permitted, but the pilots calculated that the time it would take to hook up to a fueling plane would mar their flight time.
Fernandez knew that the key would be to maximize speed while still conserving fuel—these were skills he understood well from his time in Korea. All competitors were flying the USAF's newest fighter, the F-100 Super Sabre.
On August 31, the six competing pilots lifted off from Victorville, California. Less than two hours later, Fernandez landed in Oklahoma City. Fernandez won and set a record by averaging 666.661 miles per hour. He had 20 gallons of fuel remaining in his tanks; enough for about 1 more minute of flying.
Wanted to Remain in the Service
Fernandez was now a reserve officer. By law, he would have to leave the service after 20 years unless he received a higher commission.
Fernandez's goal was to become a test pilot, which would give him the needed higher commission. Unfortunately, the Air Force was adding more college graduates to their ranks. Though Fernandez had a stellar flying record, he had only a high school diploma. He was disqualified.
One of his final assignments (1960) before retiring was to serve as an advisor to the Argentine Air Force. He was fluent in Spanish, and the U.S. knew they were sending their best. In July of 1963, Fernandez retired with the rank of major.
Fernandez in Retirement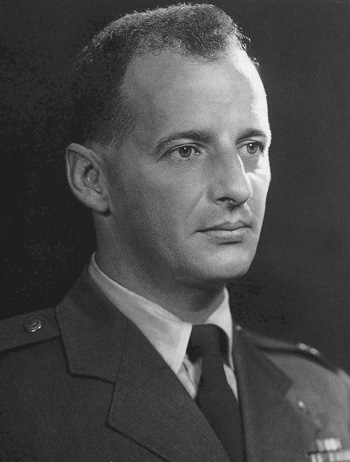 Friends say that Pete Fernandez was bitter about the fact that he had to retire. However, he established himself in Miami near family and made himself available for contract work to fly passengers and cargo to various destinations. Because of his skill in speaking Spanish, he was often hired by people or companies who needed a pilot to navigate new routes to various parts of Latin America.
This expertise—and his excellent military record—brought him to the attention of the Central Intelligence Agency (CIA). In 1972, he was hired for a covert operation involving a Russian plane on loan to Peru. He accomplished the assignment successfully. Friends reported that he earned enough from the job that he bought a new house.
What wasn't known by others was that he was also doing some flying for the South Florida Drug Interdiction Task Force. (Military Times (Hall of Valor) website)
In October of 1980 he may have stopped in the Bahamas. As he left, his plane crashed and caught fire. Fernandez was killed in the crash.
Crash Investigation
The crash investigation revealed that Fernandez's plane was carrying a large quantity of marijuana. In an article in The New York Times (10-22-1980), one of his daughters reacted with shock. She said her father was very much against drugs. She speculated there had to be another explanation.
While the government never stepped forward to explain the crash, Fernandez's connection to a government narcotics investigation was confirmed by an official of the Broward County Sheriff's Department (The New York Times, 10-27-1980). The official said Fernandez's work was done "a few months ago," but the fellow refused to provide further information.
Given Fernandez's reputation and connection to an agency investigating narcotics, it seems likely that Fernandez's last flight was part of an agency operation. Since most of the marijuana at that time was coming in from Colombia, he may have refueled in the Bahamas and crashed shortly after. (A Freedom of Information request about the investigation was filed. I was then informed those documents were destroyed in 2009.)
Manuel J. "Pete" Fernandez (1925-1980) is buried at Arlington National Cemetery.
For more information about pilots and Edwards Air Force Base, see the article about Pancho Barnes.