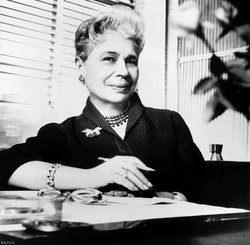 Ida Rosenthal emigrated from Russia in the early 1900s and supported her family as a dressmaker. As she responded to the marketplace, she and a partner soon crafted dresses with built-in bras—freeing women from corsets.
Because the dress designs were so popular, women returned to the dress store with a request: "Could I buy the bra without the dress so that I can wear it under other garments?"
With that, the Maidenform Bra Company was born.
Early Life
Ida Rosenthal (1886-1973) was born in Rakov, Russia, in 1886 and was the oldest of seven children. Her father was a Jewish Talmudic scholar; her mother supported the family by running a local grocery store.
Growing up, the children often worked in the store, and Ida' mother impressed upon them the importance of being self-sufficient. When Ida and one of her sisters were in their early teens, their mother placed them in an apprenticeship with a seamstress in Warsaw, Poland.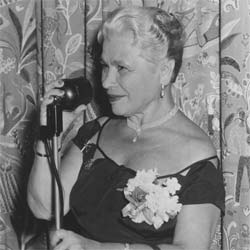 While in Poland, Ida picked up the anti-Russian politics of many of the local people. She also met and fell in love with William Rosenthal. Rosenthal, too, was from Russia and feared the Russian military draft, so he made arrangements to leave for the United States before that happened.
Ida and her sister returned to the family in Rakov, but Ida made plans to follow William. With her parents blessing, she contacted an aunt and uncle in Hoboken, New Jersey, and arranged to stay with them.
But life with her very conservative relatives proved difficult. William and Ida decided to marry right away, and they did so in 1906.
Family and Early Business
William, however, contracted a lingering illness—perhaps tuberculosis—so during the first dozen years of their marriage, he was in and out of sanitoriums.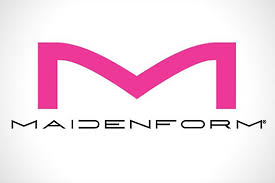 While William tried to get well, Ida settled into their home in Hoboken, New Jersey, and established her dressmaking business. Her first dresses were sewn on a Singer sewing machine she purchased on the installment plan. Though she was not yet conversant in English, she studied the photos of fashionable people in American magazines to be certain that her dresses were up-to-date.
During this time, Ida and William also started a family. Their son Lewis was born in 1907, a year after they married. Daughter Beatrice was born in 1916. Ida also worked toward citizenship, becoming an American citizen in 1912.
Outside Influences
As the U.S. prepared to enter World War I, small businesses struggled to survive. When the war ended, Ida was relieved to have made it and was eager to expand her dressmaking business.
Their home was four stories, so she devoted the bottom two floors to her business. She was soon employing 15 workers.
The weather in 1918 proved challenging for a young woman raising two children and running a business from her suburban home, and William was still in a hospital in New York City. When a heavy snow blanketed New Jersey that winter, Ida was surprised when a policeman knocked on her door. He informed her that it was her legal responsibility to clear the sidewalks on the front and side of her corner property.
Ida Rosenthal was 4' 10", mother of two little ones, with her husband in a hospital in New York. She later reported that the policeman ended the visit by saying, "I'd do it for you if I had the time."
Somehow Ida got the walks cleared, doing some of the work herself, but it spurred her plan to move out of the suburbs. She found a location in a building at 141st Street and Broadway. By 1920, she moved the business to the city. There, the weather was less likely to disrupt production and sales.
Enid Frocks
Enid Bissett was a successful shop owner who maintained a store on West 57th Street. She and her husband were a vaudeville dance team so they had many friends in the theater who dressed well. One day she was in her shop when a customer came in wearing a fashionable dress that was new to Enid. She spoke to the woman and learned about Ida Rosenthal.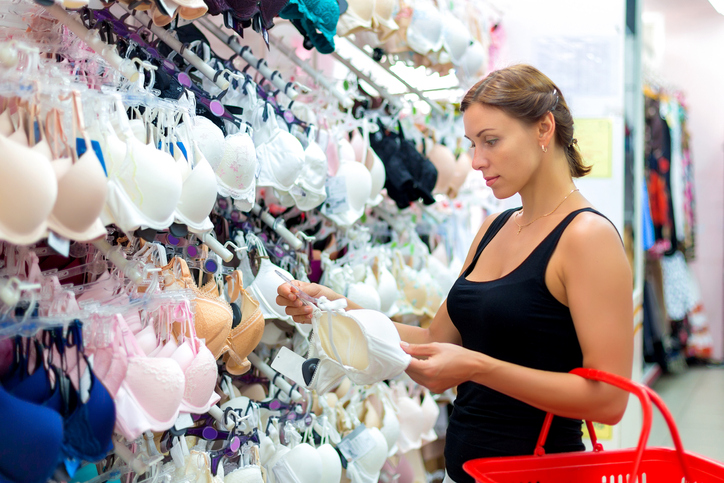 Enid got in touch with Ida, and the two women met. The original plan was for Ida to supply Enid's shop with some of her dresses, but the more they talked, the more excited Enid became. Enid proposed a business partnership.
Though it was a struggle for the Rosenthals to come up with the money to buy into the partnership, Ida made an initial investment of $4500. It turned out to be one of the best steps she ever took. The midtown location and the show business clientele meant that her dresses commanded much higher prices; some selling for as much as $300.
Undergarments and A Time of Social Change
In 1913, a young society woman named Caresse Crosby, applied for and received a patent on a design she created for a bra. She was dressing for an evening out, and saw that her corset (what well-to-do women wore as undergarments at that time) was going to show beneath her frothy evening dress.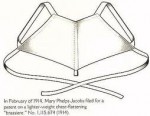 This wouldn't do. She sent her maid off to find several handkerchiefs and ribbon. Soon, Crosby put together a garment that covered both breasts, had thin shoulder straps, and could be tied behind the wearer's back. Crosby's design was best-suited for young, small-chested women like herself. Her social circle was wowed by it, and she patented the invention and started production of the Crosby bras.
Bissett and Rosenthal Address Reality
As Enid Bissett and Ida Rosenthal listened to their customers, they heard that women with larger breasts were also eager to do away with corsets. (Bernard Baruch, chairman of the War Industries Board during World War I aided in this cause. Because corsets contained steel stays, Baruch pointed out that steel was needed for weapons, and therefore, women should give up their corsets.) Enid and Ida came up with a way to build a supportive bra into the dresses, which meant women didn't need corsets.

As the newly designed dresses with built-in support went home in shopping bags, an interesting phenomenon occurred. Customers returned to the store with a request: "May I buy the support part of the dress without the dress?"
And that was the beginning of their bra manufacturing company.
At first the women included one extra bra with each dress sold, but as demand grew, they began selling the bras separately for $1 each.
Initially, the company was called Enid Brassiere Manufacturing Company.
William's Health Improves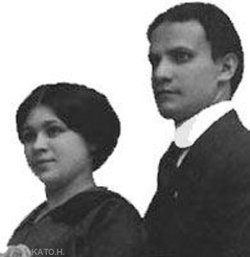 After a dozen bad years, William Rosenthal was finally well enough to return to his family and participate in their lives. The company was growing nicely, so both Enid and Ida were glad for the extra help. Enid's focus was the retail side of things. Ida loved the business end—training the sales representatives, visiting the trade shows and department stores, and keeping track of the finances. William was drawn to design. They were a well-suited trio.
Some sources give William "co-founding credit" and indicate that Ida was the lesser business partner in the marriage. These accounts were written when men were assumed to dominate. William does play an important role in Maidenform, but my research indicates that Ida was the partner with business acumen. She provided the drive that made Maidenform the largest bra company in the country.
In 1926, the business partners opened a large manufacturing space in Bayonne, New Jersey, and business was humming along. But the stock market crash of 1929 meant re-grouping. Enid and Ida and their husbands all agreed that the bra business was the one in which to invest. They closed the dress company and went full-time into bras.
Shortly after that time, Enid Bissett chose to retire. Ida and William Rosenthal bought her share of the business. The name of the manufacturing company was changed to Maiden Form Brassiere Company.
Bra Designs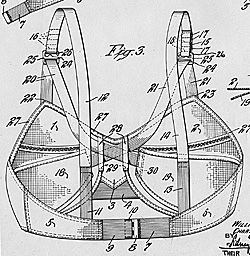 The Rosenthals firmly believed that the uplift style took weight off the midsection of the body and thereby, relieved women from fatigue. In designing the bras, William knew women rejected the steel stays in corsets, so he puzzled with seamstresses as to how to piece together and stitch fabric in such a way that there was support and uplift from the fabric alone.
Many innovations came out of the factory in Bayonne, New Jersey. William held the patents for the company, and he patented new closure designs, better methods of uplift, bra designs for different needs (maternity and nursing, particularly), and eventually, what we now consider standard: bras that come in various cup sizes.
William Rosenthal also addressed what he saw as inefficiency in manufacturing. After studying how machines and cars were made using an assembly line, he investigated how to bring this process might help Maidenform. He and the seamstresses experimented with how to make a bra in parts—putting all the pieces together at the end. Ultimately, Rosenthal's methodology changed the entire garment industry.
Second World War
Having struggled through World War I to keep her business afloat, Ida Rosenthal was thoughtful as to how Maidenform should approach the coming of World War II. She'd seen that the key to keeping a business running during tough times had to do with maintaining a good supply chain. If she converted part of her factory to make items for the military, her company would be a high priority for incoming material and supplies.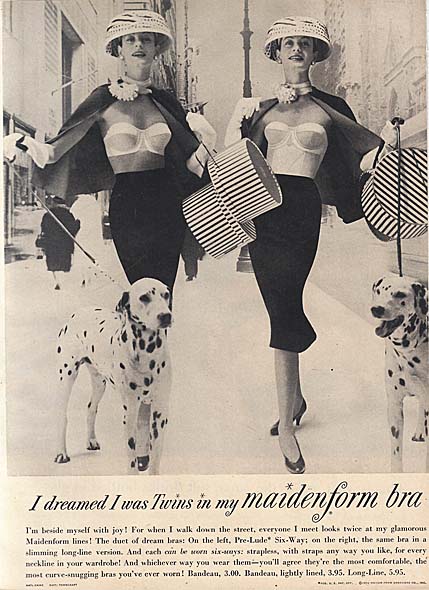 After a trip to Washington, she picked up the commission to make pants, coats, and shirts for soldiers as well as oversized fabric items like parachutes.
She also emphasized to the government that with more women in the workforce, Maidenform Bras continued to be needed. As a result of her strategy, Maidenform was among the factories that maintained production throughout the war, continually receiving the shipments they needed to continue to make garments for the government.
War's End
When the war ended, Americans longed for a normal life. Women became more interested in fashion again, and they turned to models and movie stars for their inspiration. Mae West, of course, had been popular in the 1930s and '40s. She was followed by full-figured Jane Russell. With curvy women making headlines, the Rosenthals were in a good position for selling bras that defined the female figure.
Soon they were producing the Chansonette Bra, a design that accentuated the bust. (It is also known as the "bullet bra.") In the first year, they sold more than a million of the style. In the mid-seventies, the company was still selling millions of various versions of that style.
Family Business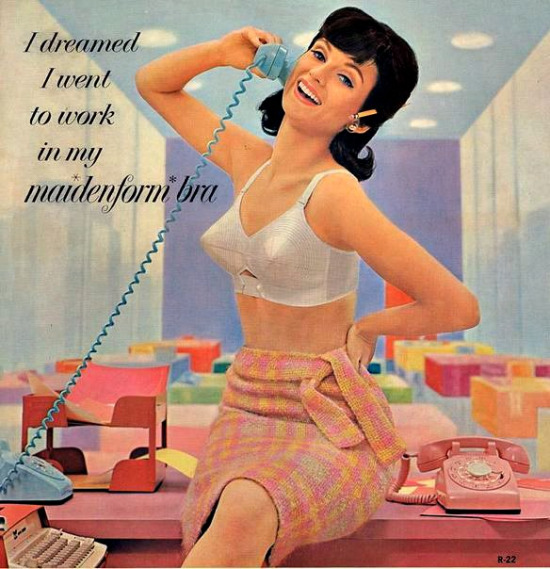 With the death of their beloved son Lewis in 1930, the Rosenthal dream of a family member taking over the business relied solely on their daughter Beatrice. Fortunately, Beatrice was interested, and so was her husband, John Coleman. Both of them were folded into Maidenform.
Daring Advertising
Ida Rosenthal saw that Maidenform's success would lie in selling to the masses. While some products benefit from exclusivity, Rosenthal had the instinct to know that Maidenform should be sold as a mass market item. She knew the importance of getting wide distribution, but creating demand for the bra was also necessary.
Son-in-law John Coleman felt that women would more readily buy what they could see. Selling a bra based on a photograph of a bra display just didn't work. But no one had yet come up with an advertisement that showed undergarments on people. It was viewed as too suggestive.
He took his problem to the William Weintraub Advertising Agency where he worked with account manager Mary Fillius.
Fillius and her team went to work on the project and came up with the precedent-setting ad campaign that we now know as the "I dreamed I went ____ in my Maidenform bra."
Ads Broke New Ground
The first ad appeared in August of 1949 and featured a satin bra in the "Allo-Ette" style. The company purchased a one-third page black-and-white ad featuring a beautiful model wearing a skirt, a bra, and carrying a shopping bag. She looked delighted to be out shopping and the ad read: "I dreamed I went shopping in my Maidenform bra."
After raising eyebrows for a time, the campaign became a staple in newspapers, magazines, and eventually even on television, lasting for twenty years. The themes changed regularly:
"I dreamed I painted the town red in my Maidenform bra."
"I dreamed I went whistle-stopping in my Maidenform bra."
"I dreamed I was a toreador in my Maidenform bra.
To see more of these ads, click here.
Company Continues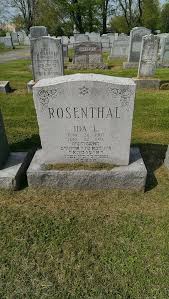 William Rosenthal died in 1958, but Ida remained active in the business until 1966 wen she had a stroke. At that point, Beatrice took over many of the responsibilities overseen by Ida, and John Coleman retained his position as company president until his death in 1968.
Beatrice became president after he died, and this prepared the way for the company management to pass to Elizabeth Coleman, daughter of John and Beatrice.
In the late 1990s, the company faced hard times. Management restructured it and made it a publicly traded company. In 2013, Maidenform was acquired by Hanesbrands.
Company Success
While the Maidenform Company went on to make the Rosenthals wealthy, they were very philanthropic and had many interests. In sadness over the 1930 death of their son, they established Camp Lewis for the Boy Scouts in 1943. Throughout many years, they also contributed to the Anti-Defamation League, B'Nai B'rith and the United Jewish Appeal.