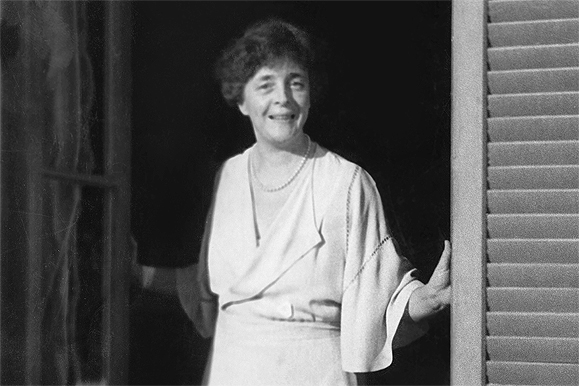 Isabella Greenway (1886-1953) was the first woman to represent Arizona in Congress (1933-1936) at a time when Arizona had only a single representative to the House of Representatives.
A lifelong association with Teddy Roosevelt brought her into politics. Before serving in Congress, she was committeewoman for the Arizona Democratic Party for 5 years. In 1932, she gave the seconding speech for the nomination of her friend, Franklin D. Roosevelt, at the Democratic National Convention.
She was also an unflinching entrepreneur. She started a furniture company in Tucson to employ disabled veterans in 1927. She then went on to build an intimate luxury hotel there. She also owned an airline and two working ranches at various times.
She was widowed twice before she was barely 40 years old. Each time, she simply figured out how she and the children could go on, and they did.
During World War I, Greenway was appointed chairperson of New Mexico's Women's Land Army. She also started a chapter of the Red Cross.
With all her accomplishments, Isabella Greenway's name should not be lost to history.
Isabella Greenway's Childhood
Isabella Selmes Greenway's parents were Martha "Patty" Flandrau and Tilden Selmes. He was a lawyer and general counsel for the Northern Pacific Railroad until his health took a turn for the worse.
His condition led Selmes to take his family to North  Dakota for the fresh air. He invested in a sheep ranch, and the family became friends with Theodore Roosevelt. (Roosevelt moved to the badlands of North Dakota after the tragic death of his mother and wife on the same day.) This family friendship with Roosevelt was a connection that continued throughout Isabella's life.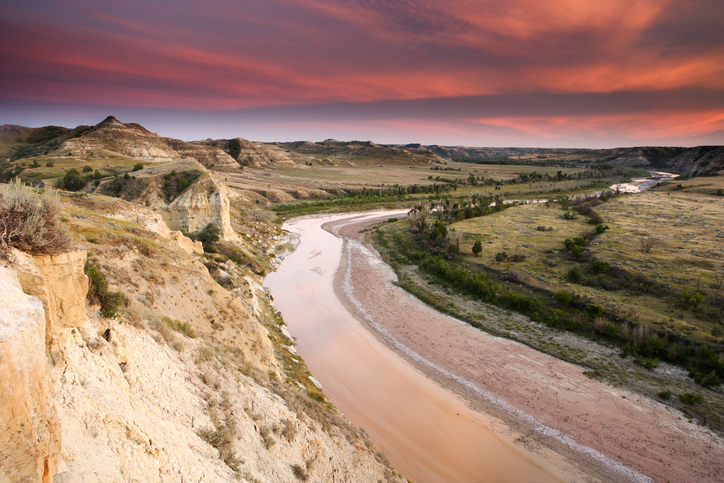 When Isabella was only 9, her father died. Her mother was unsettled as to what to do, so first Martha moved the family to Minnesota to be near her own father. Then she moved to the Kentucky farm where she herself had grown up. Soon after, she resolved that she should take Isabella to New York to be educated. Isabella was admitted to The Chapin School where she met classmate Eleanor Roosevelt. The two of them became lifelong friends.
Bridesmaid for Eleanor
When Eleanor and Franklin Roosevelt were to wed, Eleanor asked only two non-family members to be in the bridal party. Isabella was one of them. During the pre-wedding festivities, she met Robert Munro-Ferguson, a family friend of the Roosevelts. Ferguson fought alongside Teddy Roosevelt at San Juan Hill as one of his Rough Riders. Soon, Robert and Isabella were married.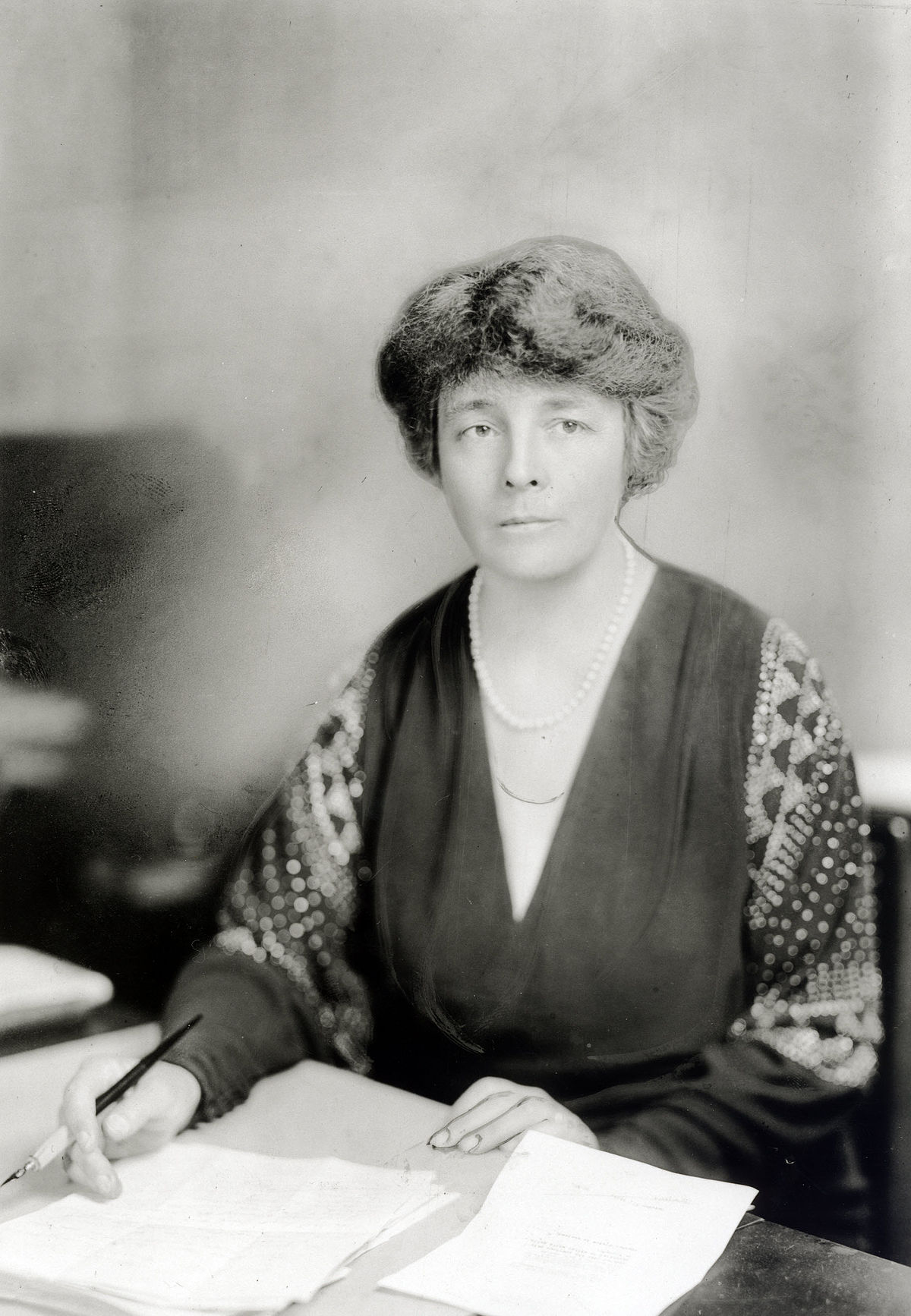 Early in the marriage, Robert became ill with tuberculosis. First, the couple moved to the Berkshires for the healing powers of country air. When Robert showed little improvement, the couple and their two children moved to New Mexico in 1909 to see if the dry climate was any better. Because they were homesteading, they lived in tents for several months waiting for their house to be built. Greenway homeschooled the children during this time.
Isabella was drawn into politics in 1912 when she campaigned for Teddy Roosevelt in his run for the presidency. Roosevelt was heading up the Bull Moose ticket that year. This connected her to those active in New Mexico politics. When the U.S. entered World War I, she chaired the Women's Land Army of New Mexico. (The Women's Land Army was an organized system to bring women in to do the agriculture work needed to produce food while the men went to war.)
But the New Mexico air was not helping Robert. They decided to try Santa Barbara. Not long after their arrival, however, Robert died (1922).
Courted by Another Rough Rider
While Robert was sick, John Greenway, a friend from Rough Rider days, frequently visited Robert. Colonel Greenway had a distinguished military career and was a successful businessman who ran the Calumet and Arizona Mining Company based in Ajo, Arizona. After seeing each other for almost a year, John and Isabella decided to wed.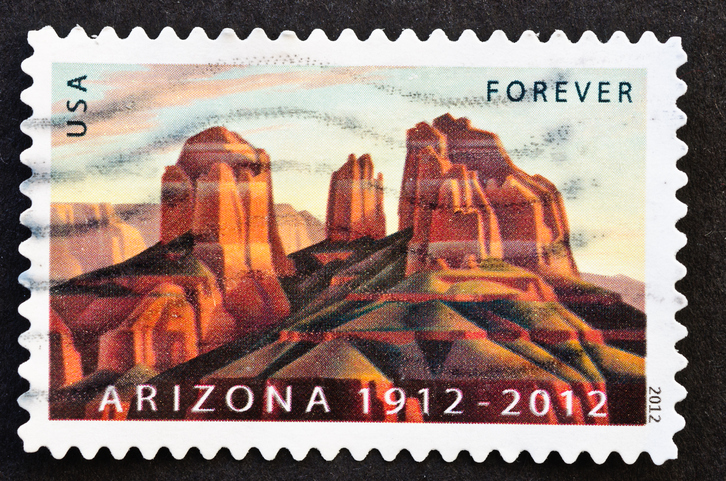 Though Ajo was not much more than a mining camp in the early 1920s, John Greenway brought Isabella and her two children there. As a family, they helped build a community. Their son Jack was born in 1924.
In 1927, John suffered from gall bladder issues. He planned to travel overseas on business that year. Because medical care elsewhere was not well-respected, his doctor recommended he have his gall bladder removed before leaving the United States. Unfortunately, he died of complications from the surgery. Isabella was widowed again while still very young.
Remembering John Greenway
John Greenway lived a life of accomplishment, and Isabella Greenway took full responsibility for memorializing him.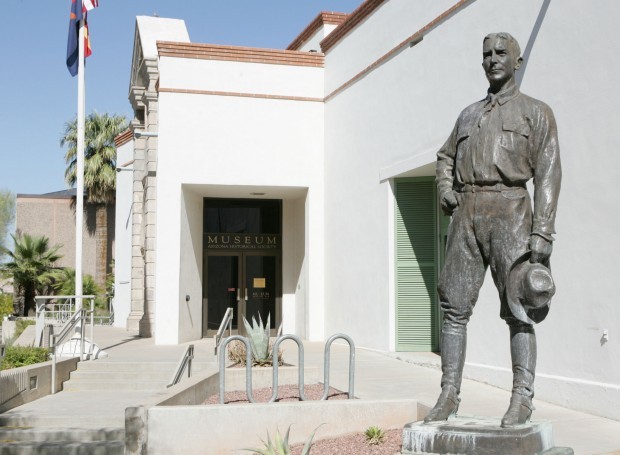 John Greenway's military service was exemplary. After returning from the Spanish-American War, he joined the military when the U.S. entered World War I. He was a lieutenant colonel in the 101st Infantry in France, eventually becoming a Commanding General of the 109th Reserve Infantry Brigade. After the war, he was cited for bravery and earned the Distinguished Service Cross and Croix de Guerre with Two Palms from France. He also was presented with the Legion of Honor and other awards of distinction.
When he returned to the United States, he became very successful in copper mining and did a great deal for the state of Arizona.
Isabella knew he deserved to be honored and made her case to the state government for him to be represented in Statuary Hall in Congress. (Each state is given space for two statues to honor their distinguished citizens.) Isabella was victorious in her campaign, and she was given the responsibility of choosing the sculptor.
Isabella Greenway selected Gutzon Borglum to sculpt the statue of John Greenway. Borglum was mid-career at that point, and he was well-known in the art world. About the time of Greenway's death, Borglum was in Texas sculpting likenesses of trail drivers. She may have known him from that work. (Borglum is also the sculptor who created Mount Rushmore.)
Following Their Plan
In addition to memorializing him with a statue, Isabella Greenway committed herself to doing what she and John planned to do together. She bought a ranch as they intended, the Quarter Circle Double X Ranch near Williams, Arizona, and the family moved there.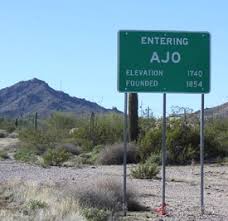 From him, she inherited stock from the copper mine. Unlike most investors in the late 1920s, she decided it was prudent to sell her stock holdings shortly after she inherited them. This gave her top value on the mining stocks, and she avoided the losses that occurred to others who were in the market during the crash of 1929.
Concern for Disabled Veterans
Her life experience with two war veterans gave her deep compassion for those disabled by wars. In 1927, she bankrolled a furniture-making shop to employ disabled veterans. The men made toys, leather goods, and hand-carved furniture, all beautifully done.
Because of her social standing, Isabella made sales connections that would have eluded others. By 1928, newspaper readers saw ads from elegant department stores like Bonwit Teller, Marshall Field, and Abercrombie and Fitch for the hand-crafted furniture being made at the Arizona Hut. (The word, "hut," was doughboy slang for a refuge behind the front lines.)
At Isabella's instruction the ads read: "Buy from the Arizona Hut, not for sentiment but for superior workmanship."
Greenway Opens an Inn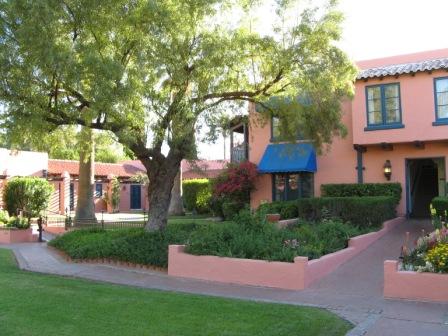 As the men produced more and more handcrafted furniture, Isabella Greenway saw a way to feature the furniture and fill a need in the Tucson hospitality market. The small city had a resort and two downtown hotels, and Isabella saw an opportunity for a luxury inn for those looking for a hideaway during the winter months. She committed to building an inn for long-stay guests. When the Arizona Inn opened in 1931, it offered space for 45-50 guests. There was a main building and 4 cottages, all furnished with Hut-made furniture mixed with antiques from her travels.
In those days, guests arrived by train laden with steamer trunks and supplies for a couple of months. They were met by a touring car that took them down a bumpy road to the Inn, which was a few miles out of town.
During the first thirty years, the Inn attracted the great and near-great: Salvador Dali, Howard Hughes, Thornton Wilder, Van Cliburn, Ansel Adams, John Foster Dulles, Louis B. Mayer, Lord and Lady Halifax, Frank Lloyd Wright, Eleanor Roosevelt and many others.
Inn Improvements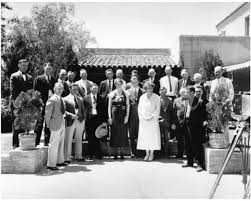 A pool and tennis courts were added in 1937. Though the Inn was closed during the summer, Isabella always insisted the pool remain open throughout the summer for the benefit of townspeople.
Air conditioning was added in 1972. In 1974, the Arizona Inn became a year-round hotel.
In 1988, the National Register of Historic Places added the Inn to its roster. It is still family-owned. Isabella Greenway's great-grandson Will Conroy is president of the company.
Greenway Invests in Airline Company
In the mid-1920s, Bill Gilpin worked as John Greenway's driver, so he got to know the family. After John Greenway's death, Gilpin started an airline that serviced the Southwest. During the late 1920s and early '30s, one of the most popular trips was to Mexico. Those with money would catch a flight and go south of the border to drink and gamble. (Prohibition was not lifted until the 21st Amendment was passed in 1933.)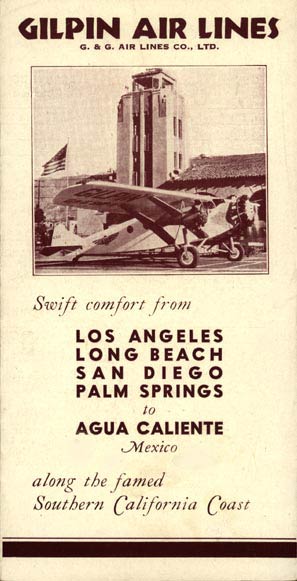 When Gilpin's business needed an infusion of cash, Isabella Greenway was there to help out. Becoming part owner of an airline (it was soon renamed G & G Airlines) had its advantages when she entered Congress. The roads in Arizona were still largely unpaved. Having access to small planes to get around the state was enormously helpful.
Prohibition and the death of Bill Gilpin in a crash landing in 1932 brought changes to the business. Isabella asked one of her godsons to keep some form of G & G Airlines going by running a flight school out of Tucson.
Stock Market Crash
Isabella Greenway protected much of her fortune when she sold the copper mining stocks shortly after her husband's death. This left her with cash to keep the furniture-making enterprise going despite the drop in sales brought about by the crash. She kept the men working by buying the furniture herself and using it at the Inn.
Politics
In 1928, Eleanor Roosevelt encouraged Isabella to get involved in campaigning in Arizona for Al Smith in his run for the presidency on the Democratic ticket. This experience gave her knowledge and friendships with people in Arizona politics. She was soon selected to become Arizona's Democratic National Committeewoman. In 1932, she gave the seconding speech for the nomination of her friend Franklin D. Roosevelt. This was an unusual honor for a woman of this time.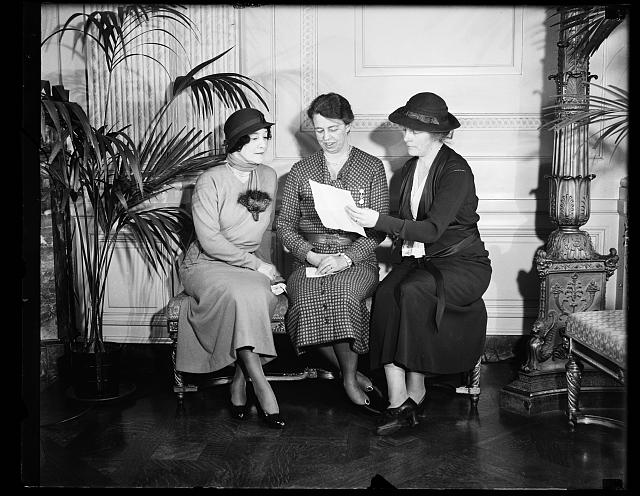 When Franklin Roosevelt assumed the presidency in 1932, he plucked Arizona Congressman Lewis W. Douglas to serve in his cabinet. This opened a vacancy in Arizona's only Congressional seat in the House of Representatives. At this time, Arizona had been a state for only twenty years. Based on population, the state was eligible for only one representative in the House. When the opening occurred, Isabella Greenway ran for the seat and won it with 73 percent of the vote.
Life in Congress
Isabella Greenway began her Congressional term in 1933. When she arrived in Washington, D.C., she asked for an appointment to discuss Arizona's needs with Harold Ickes, Secretary of the Interior. He pushed her off, asking her to submit a one-sheet proposal about Arizona's needs.
Isabella Greenway responded: "Mr. Secretary, Arizona would never forgive me if I could get all it wanted on one page."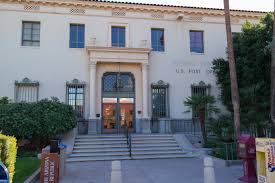 The meeting took place, and she left with Ickes agreeing to several projects that would employ more than 9000 citizens of Arizona. Among them was a large irrigation system stemming off the Verde River; another was the construction of the Post Office in Phoenix.
Government Assignments
Isabella Greenway worked on many important causes while in Washington. She served on the Committee of Indian Affairs, the Committee on Irrigation and Reclamation, the Committee on Public Lands, and she always championed the rights of veterans.
As the government released New Deal funds, she saw that homes were found for destitute families in Arizona. She also worked to secure public health relief. She helped the cattle ranchers, worked for western irrigation projects and rural electricity and took a stand on conservation. Because of her experience with John Greenway's mines, she obtained protective pricing for the copper industry, which was facing stiff foreign competition.
Change of Direction
She must have felt conflicted during her last days in Congress. Greenway disagreed with the method President Roosevelt planned to implement elder care and veteran benefits. However, she was open about her views, and she and Eleanor discussed the fact that though Isabella was going against the president, she and Eleanor's friendship would endure. It did—throughout their lives.
In 1936, she decided she herself wouldn't run again. In 1940, she took another step away from FDR and actively supported Wendell Wilkie instead of the president.
Invited to be a Member of Mount Rushmore Committee
In 1934 when Congress assembled the Mount Rushmore National Memorial Commission, Greenway was asked to join the committee. At first, she said no. Her son was only 10. She felt her duties as a mother and a Congresswoman left her no time.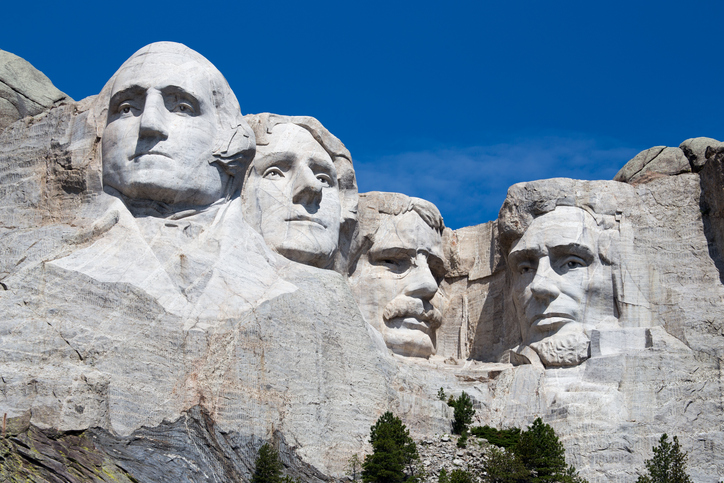 The fact that she worked closely with Gutzon Borglum on the sculpture of her husband made the committee particularly eager to have her expertise. (Borglum had been selected for the project in 1925 and was well into the project.) She was assured that the committee jobs would not be burdensome. She accepted the position and remained with them through 1939 and the completion of the last figure, the carving of her dear friend Teddy Roosevelt.
Third Marriage
After her time in Congress, she married Harry O. King, a former tool manufacturer whom she met after he took a job in D.C. as a National Recovery Administrator for the copper industry. The two of them had homes in New York and Tucson and split their time between the two locations.
Of course, Isabella Greenway never withdrew from her causes or her interest in the Tucson community. During World War II, she chaired the American Women's Volunteer Services. This was a national group dedicated to providing civil defense training for women.
What Made Isabella Who She Was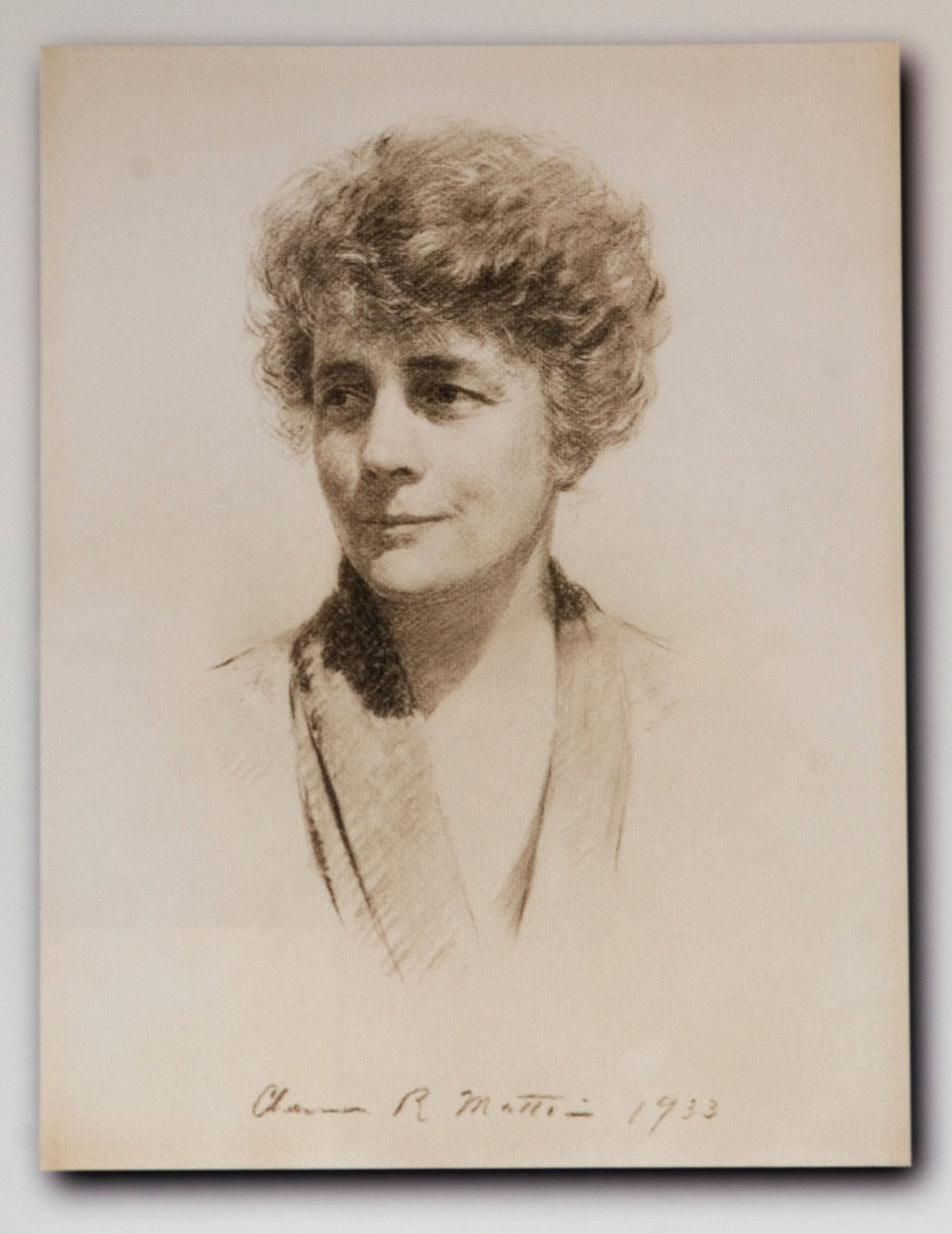 As a woman in Congress and the sole representative of Arizona, Isabella Greenway was the focus of many contemporary press articles. In a profile of her in The New York Times (April 21, 1935), she revealed strong feelings toward the personal benefit of having moved West. She told the reporter that the people of the West are "so much less afraid of the things we may have to do and the changes we may have to make in order to save the values in American life.
"…if we must pioneer a new economy and social and financial adjustments in order to save ourselves, it may be tremendously fortunate for all of us that the West still has so much of the pioneer spirit."
One of her primary messages to the reporter was this: "One of the greatest mistakes I think our leaders have fallen into over a long period of years is in failing to tell the people how serious the difficulties are, how hard it may be to remedy them… I believe [Americans] are not only anxious to know the truth and will welcome it but that they have the courage to face it whatever it is."
Isabella Greenway died at age 67 in 1953. She was buried in the family cemetery in Boone County, Kentucky.