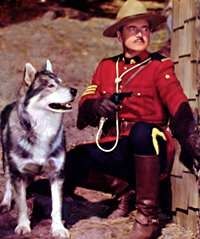 A dog named King, an Alaskan malamute, played the heroic companion to Royal Canadian Mountie Sergeant Preston on the 1955 television show, Sergeant Preston of the Yukon. The TV show was based on a long-running radio program called Challenge of the Yukon.
Show's Origin
The original idea for the show came from radio station owner George W. Trendle (1884-1972). His station, WXYZ Radio in Detroit, was a strong station that had a large listenership. They already originated two serial adventure programs, The Lone Ranger and The Green Hornet. Trendle thought a plotline starring a working dog would be popular. Tom Dougall and frequent radio scriptwriter Fran Striker began work on what was then called "Challenge of the Yukon."
The story they devised concerned a crime-fighting Royal Canadian Mounted policeman during the Yukon Gold Rush (1890s). Sergeant Preston, as he was known, had mysteries to solve and bad guys to capture. He traveled astride his horse Rex, and he was always accompanied by King, his loyal dog.
Back Story for King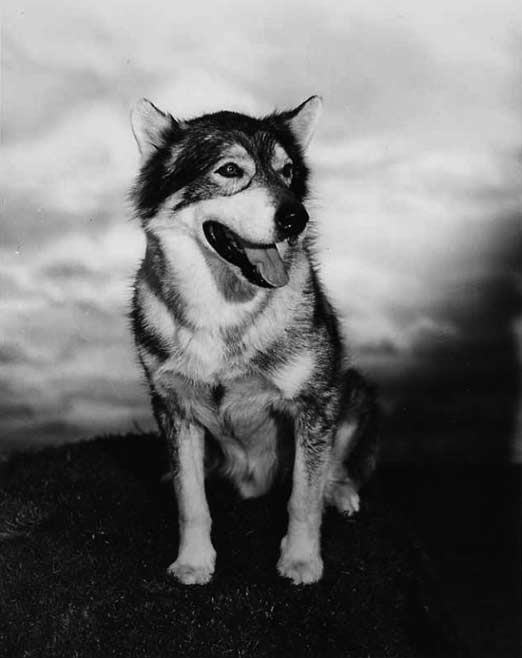 The story of King as provided by the scriptwriters was that he was a Husky puppy who was separated from his mother and raised by a wolf. When a lynx comes along to make short work of mother wolf and her adopted son, Sergeant Preston arrives in time to save the pup. He names the dog King and raises him alongside his dog team. King soon proves worthy of being the team leader. (For a true story of a wolf that became the leader of a dog team, read "Sled Dog Team Travels from Nome to D.C., 1907.")
From its inception until 1947, Challenge of the Yukon was a 15-minute program, as were most other serial dramas of the day. The radio program became 30 minutes when it was picked up by a network. It first aired on ABC radio stations, and then from 1950-1955, the program was on the Mutual Broadcasting System. (The name change, to "Sgt. Preston of the Yukon," did not occur until 1951.)
Radio Cast
On radio, Preston was played by Paul Sutton, followed by Brace Breemer. King was not a dog at all; his part was provided by sound effects men at the station. Soundman Dewey Cole created the initial character. When he died, he was replaced by soundman Ted Johnstone. Here is a lnk to single episodes of the radio program: https://archive.org/details/OTRR_Challenge_of_the_Yukon_Singles
In 1947, Challenge of the Yukon acquired a sponsor—Quaker Oats. The cereal company continued to sponsor the program when it made its transition to CBS television.
Sgt. Preston of the Yukon: Television Show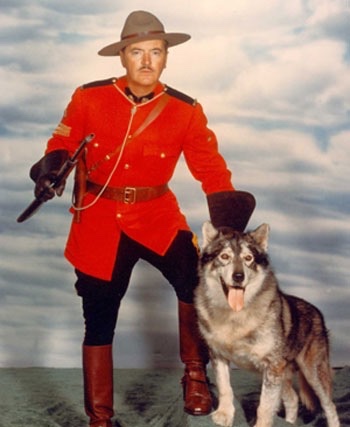 The television series was on CBS for three seasons, from 1955-58. For a television series, of course, a lot of new details needed to be resolved.
Though much of the program was filmed on a sound stage, the producers needed to build the sound stage in a location where outdoor footage could be filmed as needed.
The area around Aspen was being cultivated as a recreational destination, and well-respected sled dog team owner Stuart Mace was recruited to settle in nearby Ashcroft with his Toklat sled dog team.
When Trendle's show producers visited the area, they saw that the 9500-foot elevation would extend the snowy season, and Mace's dogs would be perfect for the scenes when a full team was needed.
Actor Dick Simmons was cast to play the part of Sergeant Preston, and of course, since King on radio was only a set of sound effects, they had to select the right dog and have him trained to perform.
Training King
The dog chosen to play King was a five-year-old Alaskan malamute. While the dog in the show is always referred to as a huskie, the similarity between the two breeds is such that no television viewer would complain.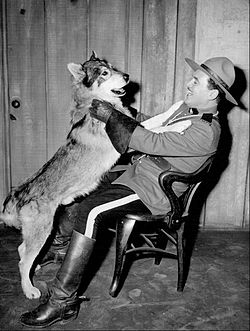 The CBS promotion described King thus: "the swiftest and strongest lead dog, breaking the trail in relentless pursuit of lawbreakers in the wild days of the Yukon."
Because the production was coming out of Detroit, not Hollywood, the animal trainer chosen by the producers was a Michigan man. He was also former protégé of esteemed trainer Carl Spitz. The trainer, Beverly Allen, came to the Detroit area after World War II as this was where his wife was from. He established a dog boarding kennel in Royal Oak, a suburb of Detroit.
Allen Trained by Carl Spitz
Beverly Allen worked for Spitz before the war. He was a teenager when he first started the job, so he lived with the Spitz family at their home on the grounds of the Hollywood Dog Training School. (Terry the dog who played Toto in The Wizard of Oz as a family pet in the Spitz household.) Before the war, Spitz's work was focused on training dogs for movies, but also providing help for people whose pets needed more training.
As World War II approached, Spitz and his team were recruited to help with the Dogs for Defense program, where families donated their dogs to serve as part of the K-9 Corps during the war. (The United States had no K-9 Corps before World War II.)
Allen worked alongside Spitz to train these dogs as well, but when he received his draft notice to enter the army, Allen's training days ended. Because the military was still segregated, and he was black, he was assigned a construction job; all the animal handlers were white.
Training King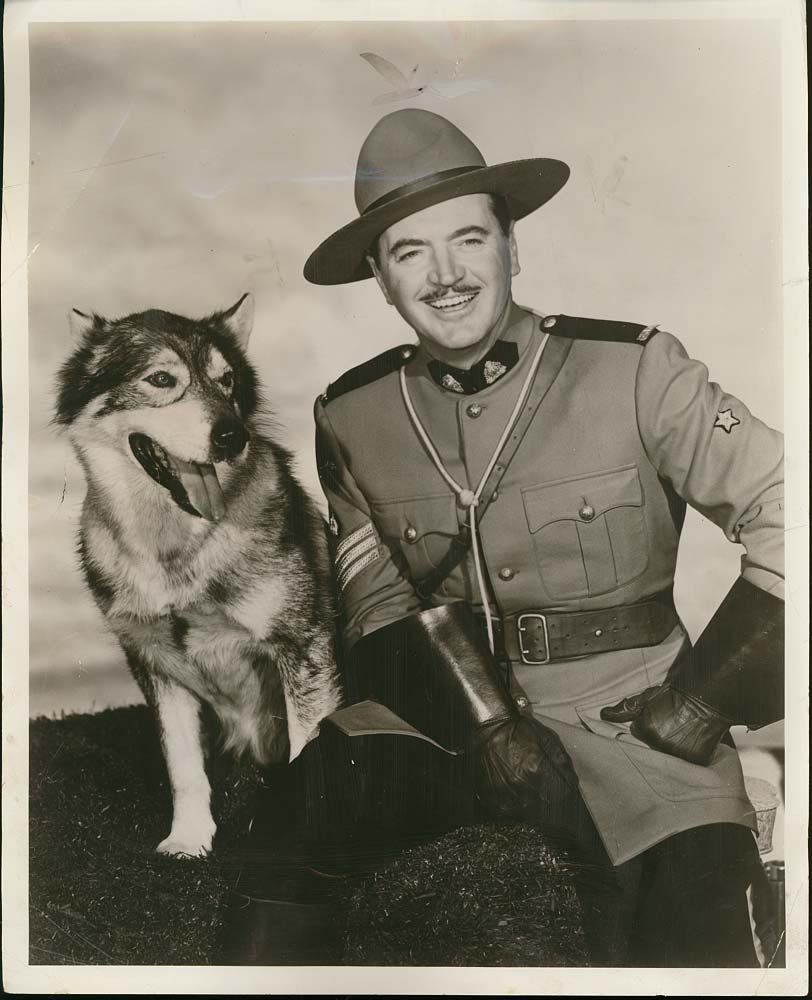 When Beverly Allen received the phone call from the show's producer in the early 1950s, he was well-prepared to take the job. No animal trainer had ever prepared a malamute (or a husky) for film work, but Allen knew he could do it.
The dog was delivered to Allen's kennel in Royal Oak and Allen commenced King's training. When Allen was interviewed later about his work with King, he noted that King responded best to positive training: "I simply apply the golden rule whenever working with Yukon King and he performs to perfection."
Working in Ashcroft
During filming, Allen was on set in Ashcroft at all times. In many ways, King was the co-star of the show. Fans came to expect two specific lines at the beginning and the end of the shows: When Preston started on any case and took out the team for the next adventure, he called out to his lead dog: "On King; On you huskies." And at the end of each show, Preston concluded: "Well, King, this case is closed."
The show was filmed in color though most people still had only black-and-white television sets at the time.
In another interview, Dick Simmons told a reporter: "A harnessed team is a quivering mass of supercharged energy. But they're trained not to move until they receive a verbal command. Consequently, 'All Right,' 'Ready,' 'Let's Go,' or 'Action' is forbidden language when working around the dogs. If you make a slip, they're off like rockets."
The on-set staff decided the word "thirteen" would be used when the time was right to begin a scene using the dog team.
News from the Gossip Magazines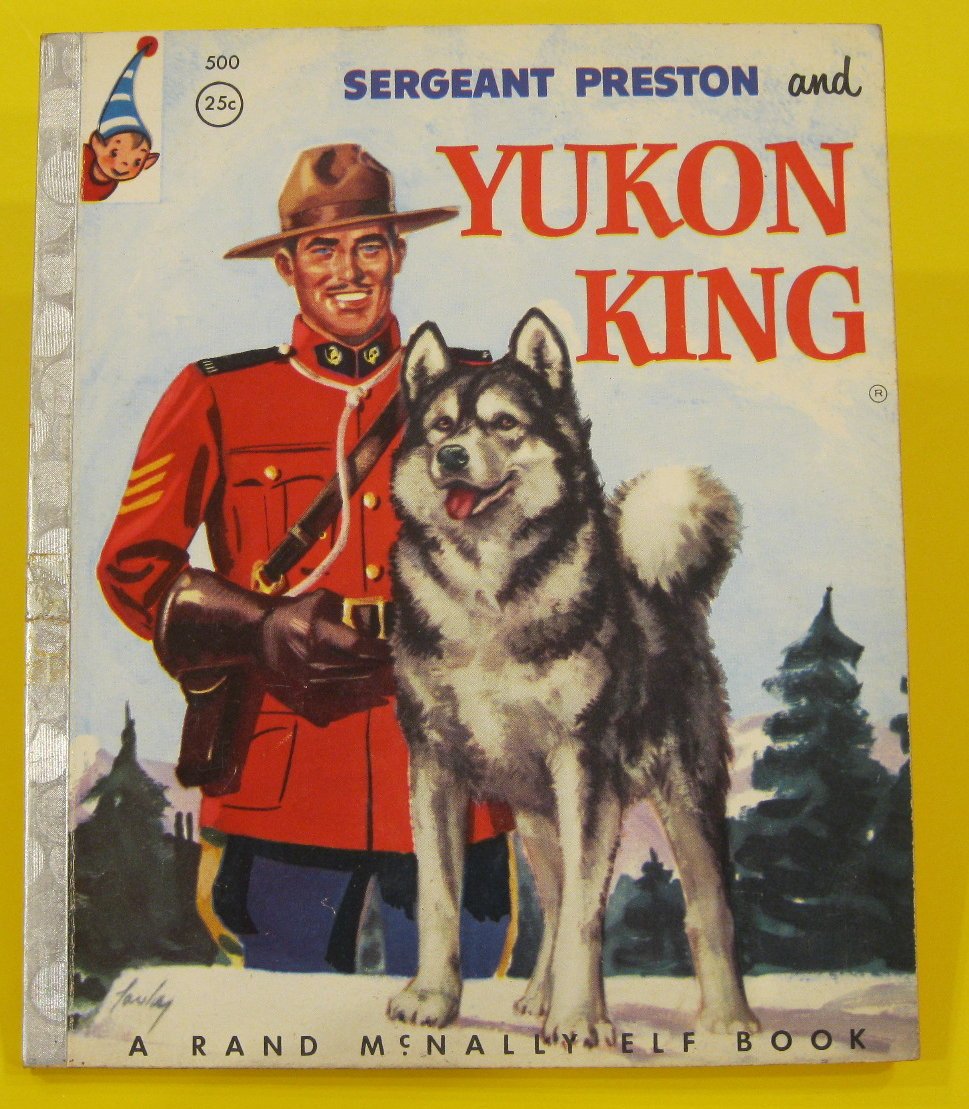 In that day, gossip journalists filled their columns with whatever they could about film and TV star. Walter Ames, gossip columnist for The Los Angeles Times was invited to be on set when 17 malamutes were in town for some extra training. (It was probably just a press event since their training could clearly be done in Ashcroft.) Ames wrote that he learned the dogs ate snow when they were thirsty, so when they arrived on the "snowy" set of the L.A. soundstage, the dogs all grabbed big bites of the snow. They were quite disappointed to discover it was not snow at all but granulated marble.
For all press appearances involving Sergeant Preston and King, Beverly Allen accompanied Dick Simmons and King from city to city.
Television Promotion Has Big Impact
In 1955, Quaker Oats Company sponsored a unique and popular promotion: the Klondike Big Inch Land Promotion.
Initially, people mailed in box tops to receive a deed for one square inch of a parcel of land in Yukon Territory. The Ohio Securities Division put a stop to that because they determined this was sale of "foreign land." Quaker got around this by changing their plans and inserting the deeds into boxes of Quaker's Puffed Wheat and Puffed Rice Cereal. Today, you can find testimonials from many who remember the promotion, some of whom still have their land deeds.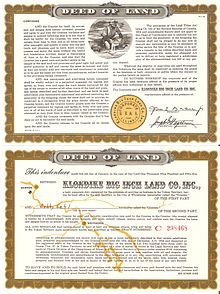 And while no one would have been able to arrive in the Yukon and claim their square inch, Quaker's attorneys insisted that the company buy the land they claimed to give away. For $1000, Quaker Oats bought 19.11 acres of Yukon Territory. But once the promotion was in the dust bin, no one paid much attention to what happened to the land. In 1965, the land was reclaimed by the Canadian government because a tax bill of $37.20 went unpaid. The land is now part of the Dawson City Golf course.
A Little More on Allen
Beverly Allen is not included in most stories of Hollywood animal stars and their trainers, and perhaps the fact that he didn't return to Los Angeles after World War II partially explains the situation. But Allen's story is a good one.
He was born in Mississippi, and his mother died when he was six. His father struggled to raise five children, so it became clear to Beverly that when he was old enough, he should leave to make his own way.
When he was 14 or 15, he traveled West. It was the 1930s, and like everywhere else, the Depression affected the Los Angeles area. Allen needed a job, so he used the small amount of cash he had to buy a classified ad in the newspaper offering his willingness to work.
German immigrant Carl Spitz, who established the Hollywood Dog Training School in 1927, responded to the ad, asking: "Are you afraid of dogs?" Allen wasn't, and so he made his way to the Laurel Canyon area where the original kennel was located.
Allen's Real Name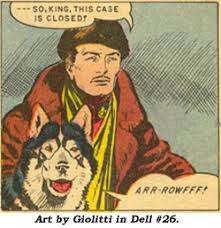 The fellow whom Spitz hired was actually named Bobby Lee Allen, but between Bobby Lee's Southern drawl, and Spitz's German accent, Allen was called Beverly from the first day of work, and he never changed back.
Because he was still so young, he was given a room in the Spitz home and ate with the family…they were all friends. While Allen did kennel upkeep, etc, Spitz also trained him for working with the animals—first working with people's pets and then moving on to dogs for film.
With one of the first clients he took on, Allen had the dog demonstrating his knowledge of commands for the owners, when to his embarrassment, the dog ran off. Spitz was right there with Allen and said: "You are either going to be good or no good at all. Go get that dog!"
Allen proved to be quite good. When he was assigned to train a Great Dane for a period film, the director asked him how many rehearsals he would need on set for an action shot involving the Great Dane jumping into a carriage for a rescue.
Allen's answer? "Just one."
And indeed, the dog performed flawlessly.
After the war, Allen married and ran the kennel in Royal Oak for a number of years. After his stint with Sergeant Preston and the television show, he returned to Detroit and took a job with Ford Motor Company. The Allens had no children and never had pets of their own.
Home for King
As for King, he found a good home. One of the Hollywood producers of the show, Jack Wrather, who also produced Lassie and The Lone Ranger, adopted King as a family pet, and King lived comfortably into old age.
***
I would love for Beverly Allen's family to know that he has been remembered. The last article I found about him was dated 2002, and it stated that he lived in the "northeast section of Detroit." He and his wife did not have children, but surely, there are still family and friends in the area who would enjoy this article. If you know how to reach them, would you forward them the article or let me know?
While full episodes of Sergeant Preston of the Yukon are posted online, this clip by Robert Marshall is an excellent summation of the show:
(Marshall has done similar things for other classic shows. Check his youtube channel.)