Dorothy Dandridge (1922-1965) was a successful actress and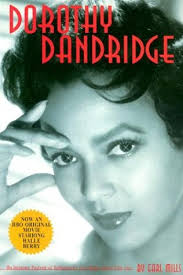 singer. She started performing as a child in local variety shows, and then eventually made a career for herself in films. Her portrayal of the lead role in Carmen Jones brought her positive acclaim, including the honor of being  the first African American nominated for an Academy Award as best actress.
Dorothy Dandridge: Childhood
Dorothy was born in Cleveland in 1922 to parents who separated shortly before Dorothy's birth. When the couple split, her mother, Ruby, took Dorothy's older sister and Dorothy, and they moved in with Geneva Williams. Ruby and Williams saw performance potential in the girls and started working with them on an act.  Billing them as the "Wonder Children," Ruby and Geneva soon put them to work.
A few years later, Ruby spotted another child in the girls' dance classes whom she felt would complement the act. When they moved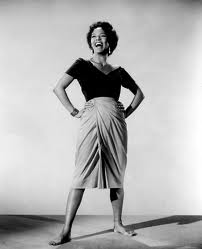 to Los Angeles in the early 1930s, they took with them the other little girl. The three children began performing as the Dandridge Sisters. In 1934 they won a radio contest over stiff competition (including "white" competition), and their bookings grew.  Eventually they toured Europe and performed at New York's Cotton Club and the Apollo Theater. They also traveled to perform in the South where the girls were permitted to appear on stage but had difficulty finding a restaurant to serve them a meal or a lodging house where they could stay.
Dorothy Dandridge: On Her Own
In 1940 Dorothy wanted to go out on her own, which broke up the group.  She and sister Vivian began getting small non-credited roles in several films. In 1941 she appeared in the filmed musical, Sun Valley Serenade, and danced with Harold Nicholas of the famed tap duo, the Nicholas Brothers.
Here is their scene, Chattanooga Choo Choo with Dorothy Dandridge and the Nicholas Brothers:
As you can see, the number is spectacular, but censors in the South routinely edited out parts of the films which they found offensive; many edited out that tap number because the performers were black.
First Marriage
Nicholas and Dandridge married in 1942.  Dandridge cut back on performing, but rumors filtered back to her that Harold was cheating on her. Then tragedy struck. Harold was nowhere to be found when Dorothy went into labor with their first child. She gave birth at home, alone. Later it became clear that the baby suffered brain damage from lack of oxygen during the birth.
Dorothy cared for the baby at home for a time, but until she realized institutional care was necessary. Dandridge placed her daughter in a private hospital that could guarantee round-the-clock care.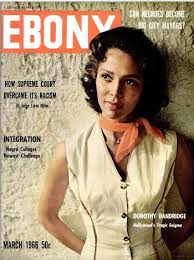 In 1951 she divorced Harold Nicholas and returned to performing in night clubs. She was a sensation at the Mocambo on the Sunset Strip when she opened with Desi Arnaz's band. For the next several years she was booked in all the best clubs in L.A., New York , London, and Rio de Janeiro.
Dorothy Dandridge: The Black Marilyn Monroe
In 1953 she was cast in her first staring film role, Bright Road, appearing opposite Harry Belafonte. After Bright Road, she auditioned for the role of Carmen Jones in a film of the same name. It was to be a remake of a stage musical that was an adaptation of the opera, Carmen.
Otto Preminger was casting the film, and the story goes that when Dandridge first auditioned for the role, Preminger pronounced her wrong for the part; that Carmen was a more "earthy" character. Dandridge did not want to take no for an answer, so she went home, chose clothing that seemed more "earthy" and changed her hairstyle. When she returned, she had the part.  She again played opposite Harry Belafonte, but neither sang their own songs. The songs were dubbed by professional opera singers.
For this role, Dorothy Dandridge was nominated by the Academy for Best Actress.
Though many believed that Dandrige should have won, the competition was stiff in 1955. Also nominated were Grace Kelly, Audrey Hepburn, Judy Garland, and Jane Wyman, with Grace Kelly winning for The Country Girl.  However, the nomination catapulted Dandridge into a new arena for publicity, and she graced the covers of many magazines including Ebony, Look, and Life—she was the first African-American woman to have her photo on the cover of Life (11-1-1954).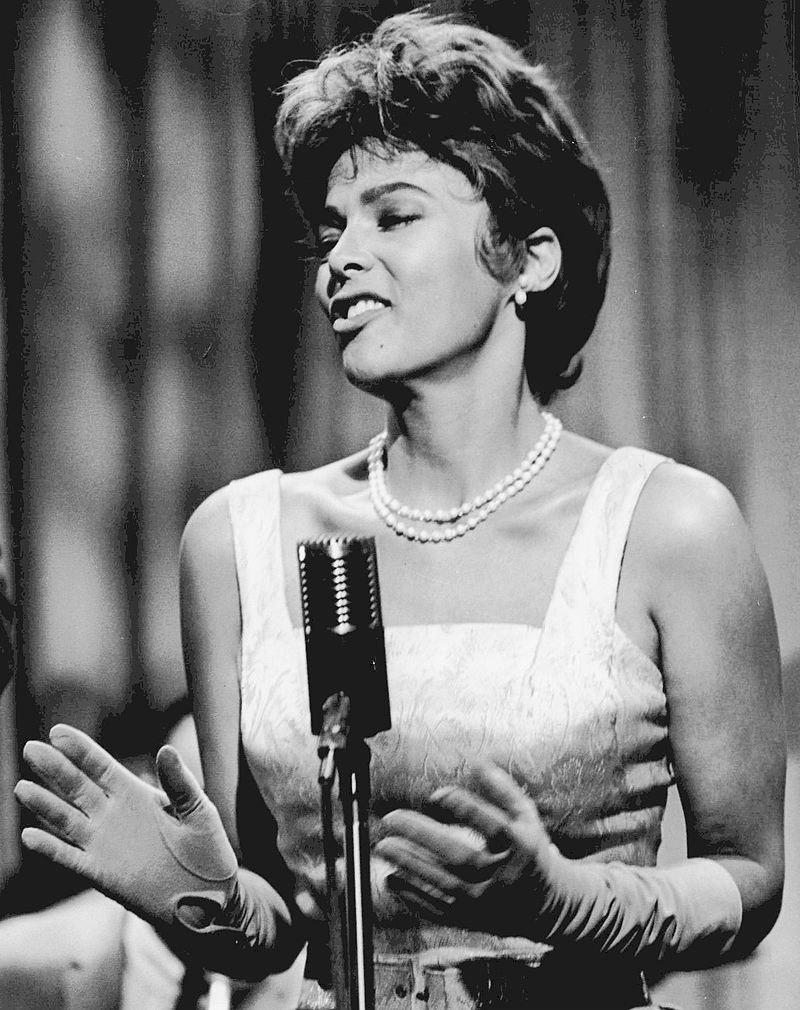 She also began a four-year affair with Preminger which caused a lot of whispering as interracial dating—let alone affairs— was "not to be done."
After Carmen Jones, Dandridge expected great roles to come her way, but the film business wrestled with the fact that they couldn't cast a black woman opposite a white man. In addition, the films with African-Americans did not tend to draw as well at the box office.  Censorship by the Motion Picture Production Code was also a very real problem.
When the first big part came to her, that of Tuptim in The King and I, Dandridge was inclined to take it.  But Preminger insisted she turn it down, telling her she shouldn't accept a role as a slave.
Rita Moreno took the part, however, and went on to stardom.
Finally in 1959 she was offered the part of Bess in Porgy and Bess, playing opposite Sidney Poitier. Unfortunately the film encountered many delays. Finally the director was replaced by a new one— Otto Preminger, with whom she had previously broken off. The film was a bust.
New Try at Marriage
In 1959 she married Jack Denison, a restaurateur, who took over her life. He started managing her money and had her perform in his restaurant in an effort to save it. When that didn't work, he drained her bank accounts.  Dandridge finally divorced him in 1962, but she had to declare bankruptcy and this also meant transferring her daughter to a state institution.
Once rid of Denison, she began reviving her nightclub career, but Dandridge began drinking heavily, which hindered her progress.
She was planning to leave for a booking in New York one morning, but when she failed to come downstairs, someone went up to check on her. She was found dead in her apartment from a likely barbiturate overdose. She was 42.
Dorothy Dandridge once said, "If I were white I could have captured the world."
Dandridge's Legacy
By the 1990s, people were beginning to realize that Dorothy Dandridge deserved to be remembered for her pioneering work in entertainment.  In 1997 a biography of Dandridge was published, and that year the New York City Film Forum sponsored a two-week retrospective of her work.
In 1999 Halle Berry won Golden Globe and Emmy Awards for her portrayal of Dandridge in HBO's Introducing Dorothy Dandridge.
Today she has a star on Hollywood's Walk of Fame, and her image is part of a sculpture by Catherine Hardwicke that is located at the corner of Hollywood and La Brea. The sculpture was built to honor multi-ethnic ladies in the cinema, and in includes Mae West, Dolores del Rio and Anna May Wong, and Dorothy Dandridge.
For the story of the first African American to win an Academy Award, read about Hattie McDaniel who won for her portrayal as Mammy in Gone with the Wind.