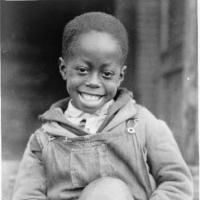 Louis Armstrong was one of the finest jazz musicians in the world. His work broke ground for a new style of popular American music for which he received worldwide acclaim.
A virtuoso on trumpet, Louis Armstrong developed a performance style that included vocal improvisation known as scat singing (nonsense syllables where the voice ties into the melody or rhythms as if it were another instrument). While Armstrong wasn't the first to experiment with scat, he was early to use it in recordings.
Nothing in his background set him up to become a world-class musician. Had he not been arrested at age 11 and placed in a home for juvenile delinquents, he might never have learned to play music.
Armstrong Family
Louis Armstrong was born in 1901 to parents who lived in the Battlefield section of New Orleans. Storyville was the well-known "red light" district of the Crescent City, but the Battlefield had plenty of honky-tonks and prostitutes, too. It was also home to some of the toughest men in New Orleans.
Louis Armstrong's father worked in a turpentine factory, but his parents fought, and Willie Armstrong left Louis's mother, Maryann, shortly after she gave birth to a second baby. Maryann suffered poor health after the birth and also needed to work, so Louis and baby Beatrice moved in with their grandmother for the next five years. Grandmother Josephine played a big part in providing Louis with a loving, warm home with rules.
Music in New Orleans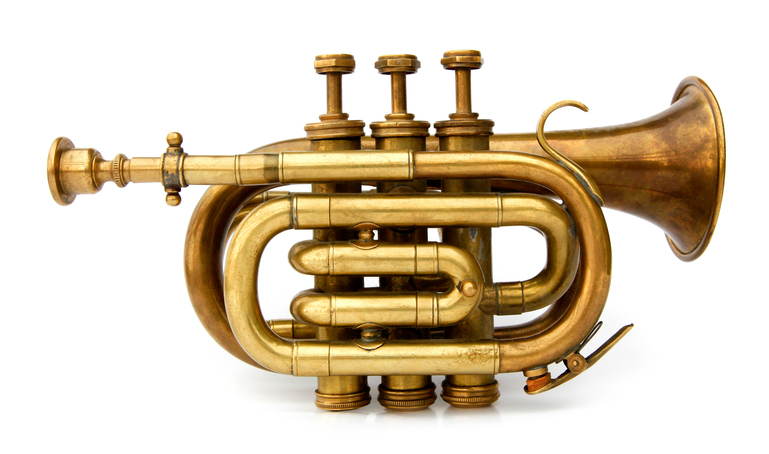 New Orleans has always been a city filled with music. Louis absorbed the rich sounds and throbbing beat that resonated from behind the doors of the honky-tonk bars in his neighborhood.
But funerals were the best opportunity to hear music. Musicians were almost always hired for funeral processions. And ironically, this was a community effort. If one of the men needed for the procession was serving jail time, the bandleader stopped off at the jail to talk to an officer. Chances were good that a deal could be cut that would let the musician out in time for the funeral service.
The funeral processions gave young Louis an opportunity to hear the music and observe the men who played. He was intrigued by trumpeter Bunk Johnson's style, but he saw that when it came to new ways to play ragtime, cornet player Buddy Bolden was the one to emulate.
Left School After Fifth Grade
After fifth grade, Louis began picking up odd jobs to help support his mother and younger sister. He collected junk for junkmen and delivered coal. Early on, he encountered Morris Karnofsky for whom he would work on and off for many years.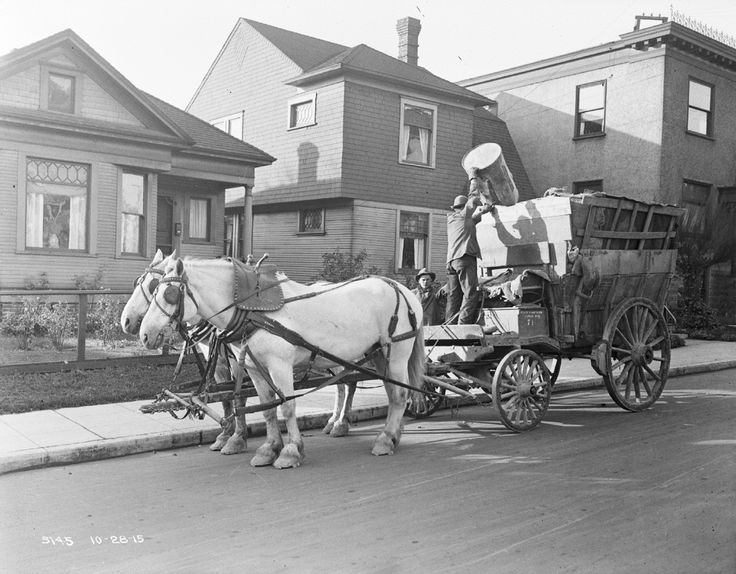 Karnofsky collected trash early in the day and delivered coal toward evening. He benefited from young Louis being along. Grown men would not have been able to come and go freely to deliver to the women in the red light district. Young Louis, still in short pants, could take the bucket of coal directly into the women's rooms and get their stoves going. He collected the money and returned to Karnofsky who stayed with the wagon to get the next delivery ready.
Inbetween the morning and evening shifts, Karnofsky often invited the young home to eat with his family. In later years, Louis wore a Jewish star around his neck in memory of his good friends the Karnofskys.
Growing Up on the Street
Many young boys—including Armstrong–earned spare change singing on street corners. In those days, no one had phonographs and radios had yet to be invented, so passersby enjoyed the music.
Among the other boys, Louis's wide mouth and big grin inspired two nicknames: Dippermouth and Satchelmouth. Dippermouth stayed with him through his early years in music. Satchelmouth—shortened to Satchmo by other musicians—stayed with him for a lifetime.
In New Orleans, the period between Christmas and New Year's was a time of raucous partying. Guns were as common as firecrackers on the Fourth of July.
On New Year's Day 1912, Louis was out with his singing group hoping to earn spare change. His latest in a long succession of "stepfathers" hid a .38 pistol in one of the family clothing trunks, and Louis brought it along with him to show off.
When gunfire sounded from down the street, Louis's friends urged him to return fire. He took out the gun, and after some hesitation, he fired a shot into the air. Shortly after, he was in police custody.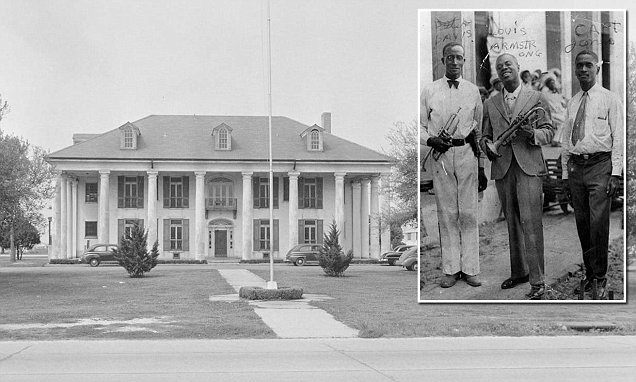 Young black kids who got in trouble with the law were sent to The Colored Waifs Home for Boys. He couldn't have known it at the time, but it was the best thing that ever happened to him. While there, he learned music.
Colored Waifs Home
The Home was a reform school. Louis came in under a dark cloud because the staff considered the Battlefield neighborhood to be the home of thugs and bad boys.
Because others feared him, Armstrong was left to himself for much of the time. Louis was already an observer, and he quickly saw that music class was where he wanted to be. Since he was not put into the class, Louis sat in the hallway whenever the band practiced so he could listen to their sounds. After a few weeks, music teacher Peter Davis softened and told him to report to band practice the next day.
Louis's elation was tempered when he arrived the next day and Davis handed him a tambourine. This was not what Louis had in mind, but he gave it his all. Within a few days the teacher moved him up to drums.
Louis Armstrong: Bugle Boy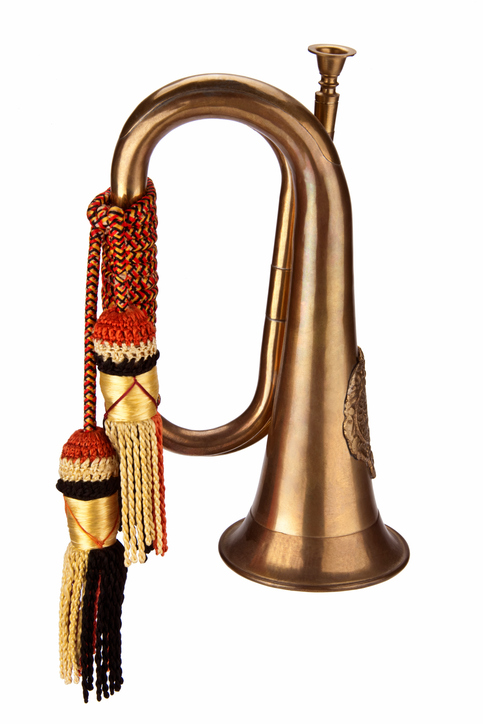 As in the military, the Boys Home used bugle calls to signal each day's change of activities. The bugler had the responsibility of waking the students, signaling mealtimes and classtime changes, and notifying all that it was 'lights out.' During Louis's tenure in the home, the bugler who had the job was released. Davis plucked Louis Armstrong as best suited to replace the other boy.
Bugle-playing was his first exposure to playing a brass instrument.
Shortly thereafter, Davis placed him on cornet in the band. With this, Louis found his passion. (Armstrong eventually moved on the trumpet, but the cornet was more common for honky tonk jazz bands at that time.)
The Waifs Home Band
One of the honors of being in the band was being among the boys who could leave the school grounds for town parades and funerals. When Louis acquired proficiency that permitted him to be part of the marching band, he was very proud.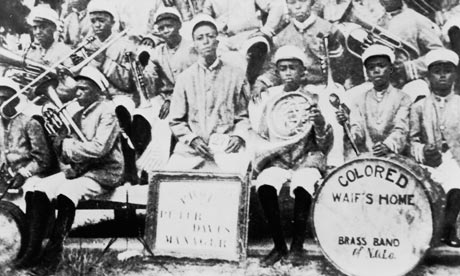 On his first trip out with the group, Louis signaled to a young boy to come to him for a message. He told him to find Maryann so that she could see her son marching by.
The band wore white uniforms and marched well and proudly. The neighborhood couldn't help but notice. One day, bandleader Peter Davis was approached by one of the neighborhood gamblers. The fellow asked if the neighborhood could donate money to Little Louis—the band was so good.
Davis agreed. The donations from the gamblers, pimps, and prostitutes, given in honor of Little Louis, were enough for him to fund new uniforms and instruments for everyone in the band.
After the Waifs Home
After 18 months at the Waif's Home, he was released and sent to live with his father and new wife. The parents both worked, so Louis cooked and cared for his two half-brothers. When the couple's third baby was born, Willie Armstrong decided it was time for Louis to return to Maryann.
Louis was happy to be back home. His mother supported his love of music. He secured a few jobs playing at honky-tonks, and then went back to delivering coal to earn more money.
Working as a Musician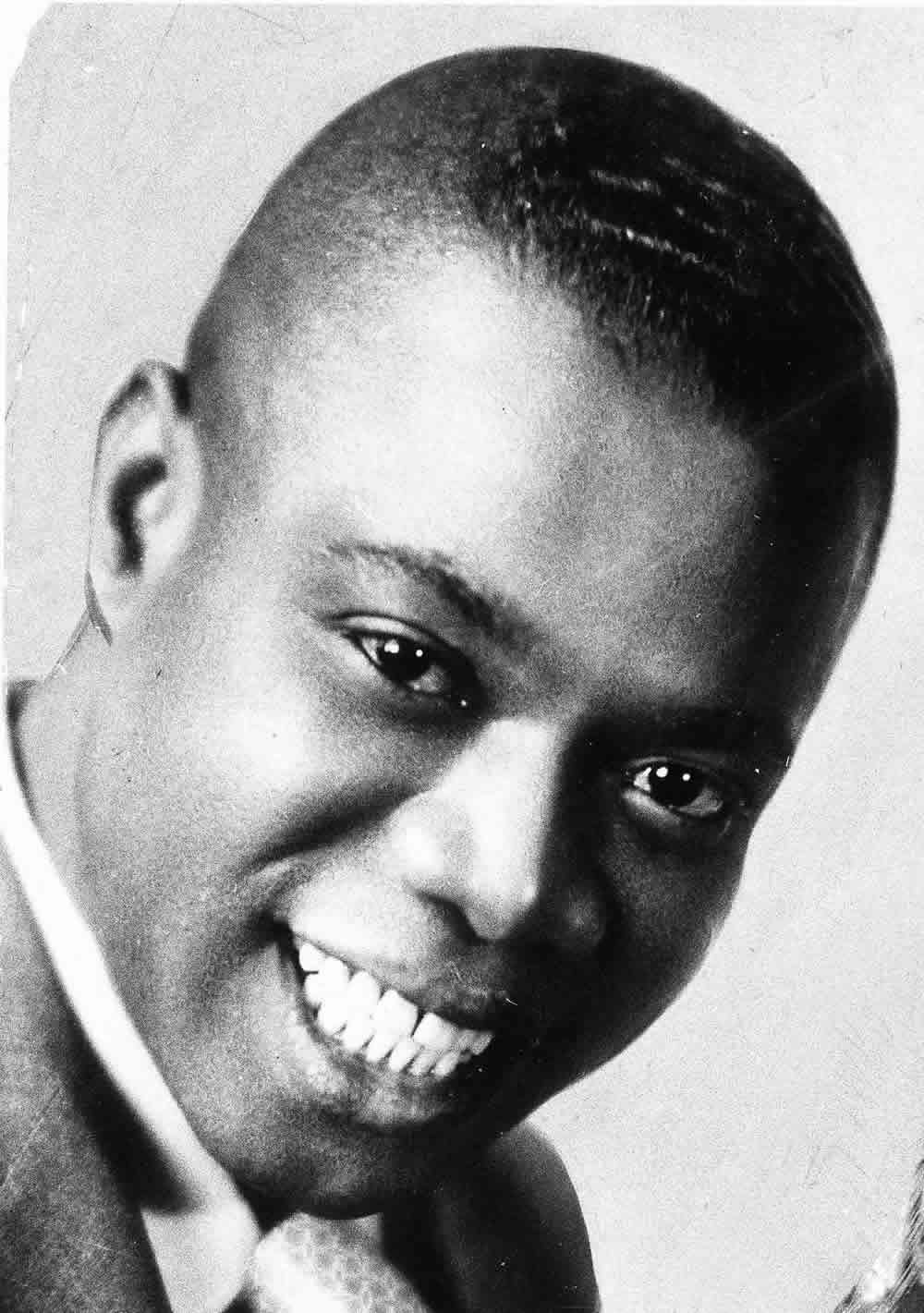 Throughout his teen years, Louis played music whenever he could. He idolized cornet player and bandleader Joe Oliver who was playing with trombonist Kid Ory's band. Louis took to hanging around Oliver's house and helping his wife with chores. In return, Joe gave him music lessons when there was time.
When Joe Oliver took a job in Chicago, he recommended to Kid Ory that he hire "Little Louis" to replace him. It was a great break for Armstrong. He was good and the other men knew it. When he showed up for the job it was to words of support: "Hey, we have Little Louis!"
Adopted Cousin's Baby
While Louis was only 14, he assumed responsibility for raising his cousin's illegitimate son, Clarence. The father was long gone, and cousin Flora eventually died from complications from childbirth. But Louis was prepared to shoulder the responsibility.
"I was the only one in the family who could scrape together a couple of nickels" to keep Clarence fed, he wrote in his autobiography, Satchmo: My Life in New Orleans.
Tragically, Clarence had a bad fall from a second-floor porch when he was only three. He landed on his head, causing permanent brain damage. "Armstrong recalled. 'I had some of the best doctors anyone could get examine him, and they all agreed that the fall had made him feeble-minded.'" writes Ricky Riccardi in an article on the website, The Wonderful World of Louis Armstrong.
Throughout his life, Louis made arrangements for Clarence. There is a touching reminiscence from a fellow named Tom Cosentino who grew up in the Bronx near where Clarence was living after Armstrong relocated to New York City. Cosentino describes how the kids on the block taunted the man they referred to as "Ooga Booga." Cosentino eventually befriended him, which let Clarence be an adult member of the young teenager's ball games.
In 1949, Clarence appeared with Louis Armstrong on the radio program, The Eddie Condon Floor Show (June 11, 1949), where Louis introduced him. The love between the two men shines through.
After World War I
Through World War I, the music business was slow. All the musicians took other jobs, only uniting now and then to play for funerals. In 1918 when World War I ended, Louis quit his most recent coal delivery job and went full-time into music.
Like all freelance musicians, Louis had to figure out how he was going to hear about jobs since he couldn't afford a telephone. He turned to a logical community resource—the neighborhood grocery store. If someone wanted to hire Louis Armstrong, they called the grocery store and left a message. Louis Armstrong always called back.
Riverboat Bands
After working for Kid Ory, Armstrong was hired by Fate Marable, a pianist and bandleader who provided the music on one of the riverboat lines on the Mississippi. All the musicians knew that playing with Marable's band was playing in a different league. Word was that once hired by Fate Marable, "you were going to the conservancy."
Marable was a strict bandleader who expected top-flight performances, and the musicians played from memory or by ear or reading from sheet music. The men who played with him went on to play with bandleaders like Cab Colloway, Count Basie, and Duke Ellington.
Furthering Education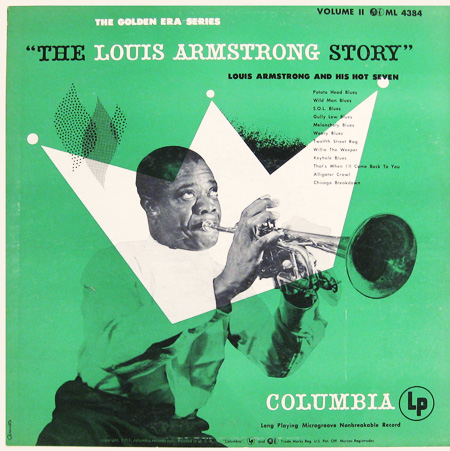 Marable liked nothing better than to toss out sheet music for difficult pieces to see how long it took the men to pick up the harmony. At first Louis struggled. He listened to those who were reading the music and tried to catch where the music was going. Finally, David Jones, a mellophonist (a three-valved brass instrument that is used in marching bands because the horn faces forward) took pity on Louis and taught him how to sight read the music.
As Armstrong played with the band, Marable recognized the young musician's talent for improvising, and he often let Louis have free range with his solos.
The other new adventure offered by Marable's band was the travel—something Louis had never done. The steamboats stopped in small towns where the townspeople weren't used to seeing black people who did anything other than manual labor.
Louis Armstrong's last year on the riverboats was when he was twenty. That year he had a job offer from Joe Oliver that was too good to turn down. He was on his way.
Chicago and the Big Time
On the day that Armstrong was expected to arrive by train, Joe "King" Oliver waited at the Chicago train station, but to no avail. Unbeknownst to Oliver, Louis Armstrong was on the next train.
When Armstrong arrived later that day, he saw no one and felt lost and alone. As the crowd cleared, a policeman approached him, asking if he was the fellow that King Oliver had come to meet.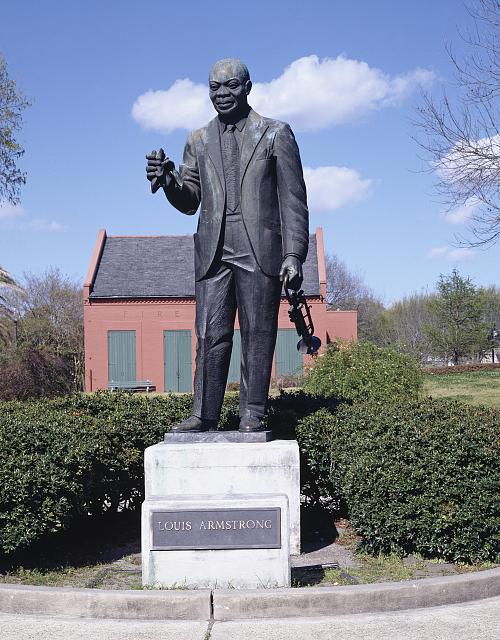 Louis nodded. The cop took him by the arm and directed him to the front of the cab line. As he put Louis into the back of a cab, he leaned down and told the driver "Take the kid out to the place where King Oliver is playing."
At that point, Armstrong realized how famous Oliver was… and therefore, how big his opportunity.
When the cab dropped him off at the club, Louis got out and walked toward the front door:
"As I opened the door to go into the Lincoln Gardens, I could hear Joe's band swinging out on one of those good old Dixieland tunes. Believe me, I was really thrilled by the way they were playing. It was worth the price of my trip.
But I was a little shaky about going inside. For a moment I wondered if I should. Then, too, I started wondering if I could hold my own with such a fine band.
But I went in anyway. The further in I got, the hotter the band got."
And with that, Louis Armstrong was fully on his way to becoming the jazz legend we know today.
For your pleasure, here's a relatively early performance of "Tiger Rag" by Armstrong in 1932:
Louis Armstrong called Valaida Snow the "second best trumpeter" in all the world. Read her story.