During the 1960s, two American cities burst with new music from Black artists. Detroit rocked with Motown, and Philadelphia rolled with the sounds of soul music produced by Leon Huff (1942- ) and Kenneth Gamble (1943- ).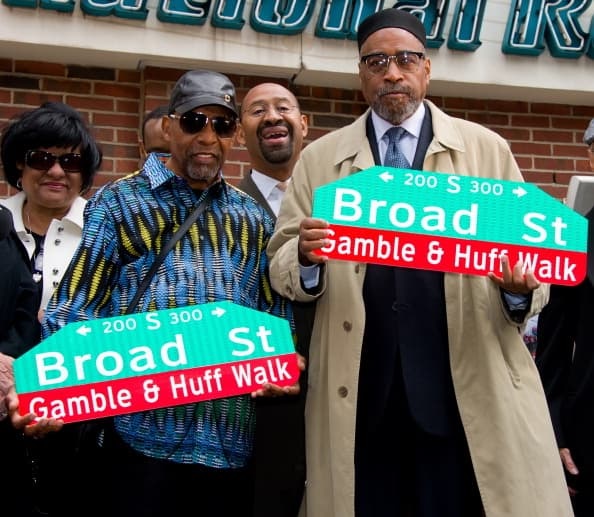 In 1962, the two young men met in a chance encounter in an elevator. They began a partnership of writing and producing music together. In 2021, their company, Philadelphia International Records, celebrated its 50th anniversary in 2021.
The musical output of Gamble and Huff has been staggering. They have over 3,000 shared song credits, earning them 15 gold singles, 22 gold albums and a very long list of other accolades.
"The Gamble and Huff partnership is truly a story of brotherly love," says Bayer Mack, music producer, filmmaker and CEO of Block Starz Productions, of his decision to make a documentary tribute to the pair: "Two black men who met early in their careers and are still working together putting out memorable music more almost sixty years later." (Bayer Mack has also produced a film about "Oscar Micheaux: The First Black Filmmaker.")
Partnership Began in 1960s
Kenneth Gamble was age 20 and had a harmony group called "Kenny Gamble and the Romeos," when he found himself in the same elevator at a recording studio as 19-year-old Leon Huff, who was working as a session pianist. Many years later, Huff told a radio audience listening to WBLS that "…we were drawn to each other like magnets…."

Their earliest songs written together were for artists they knew, local groups in and around Philly. "Expressway to Your Heart," performed by the Soul Survivors, was one of their first successes. The song had come to them one night when they were stuck in a traffic jam on Philadelphia's Schuylkill Expressway.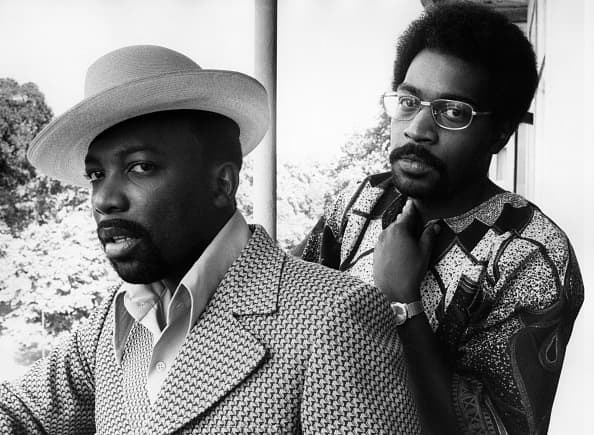 Their first million-selling record came in 1968 when they wrote and produced "Cowboys to Girls" for the Intruders, which became the Intruders first #1 rhythm and blues hit. The song also crossed over to rank in the top ten of Billboard's pop chart.
This opened the door to other possibilities for Gamble and Huff. Gamble worked with songwriter Jerry Ross on "I'm Gonna Make You Love Me," a hit for Dee Dee Warwick (sister of Dionne), that went on to be a huge hit for Diana Ross and the Supremes as well as The Temptations.
Gamble and Huff also collaborated with singer and songwriter Jerry Butler to write and produce "Only the Strong Survive," a song that was one of the earliest to introduce what became known as the Philly Sound. It featured an irresistible thumping bass and a melody that borrowed from gospel, soul, and doo-wop. Jerry Butler did well with the song, but Gamble and Huff knew they had reached a new level of success when they heard from Elvis Presley's manager, Colonel Tom Parker, who wanted to negotiate for use of the song for Presley.
As the Gamble and Huff name became better and better known, they began getting requests from Dusty Springfield, Aretha Franklin, Wilson Pickett, Archie Bell and the Drells, and many others.
Philadelphia International Records (PIR) Formed in 1971
In 1971, Gamble and Huff created a new label: Philadelphia International Records (PIR). The label was set up in connection with Mighty Three/Assorted Music, the music publishing company run by Gamble, Huff, and another Philadelphia producer, Thom Bell. Shortly after this, they were approached by record producer Clive Davis, who was well-known for spotting new talent. Davis was then with CBS Records and offered PIR a distribution deal.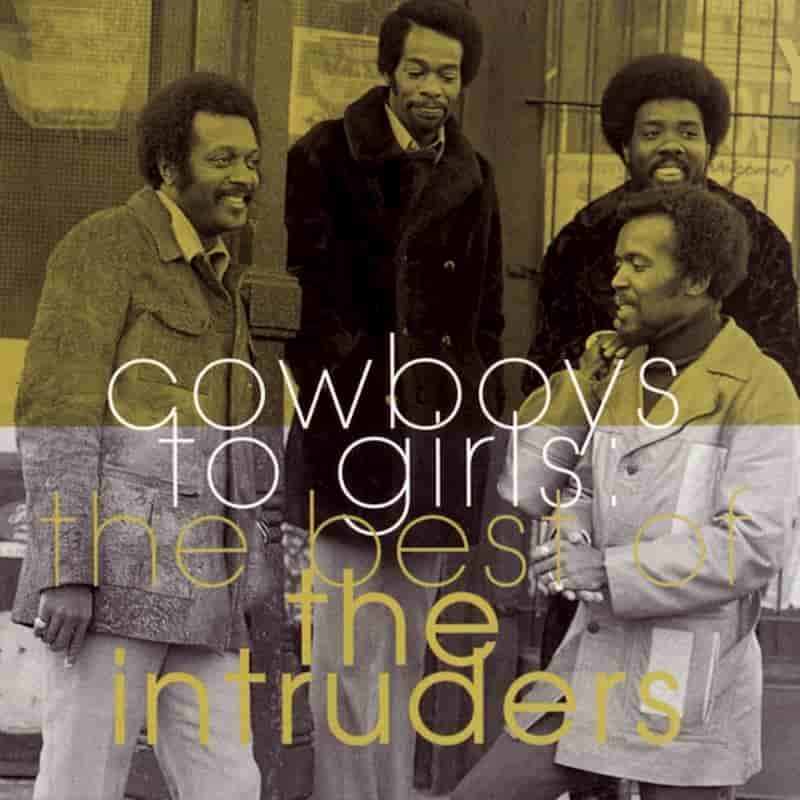 By this time Gamble and Huff had a reliable stable of artists. While they were interested in better distribution, they had the business acumen to know the master copies and the music rights they held were of great value.
Davis signed them even when they refused to include the rights to their past music. He saw great possibilities in the artists whose music they were producing. PIR had the O'Jays, Harold Melvin and the Blue Notes, Billy Paul, and PIR's house band, MFSB (Mother Father Sister Brother) as well as The Three Degrees, who went on to become major international stars.
Philly Sound Dominated the 1970s
The creation of PIR led the Philly Sound to musical dominance during the 1970s. As young people began looking for something besides the Beatles and the protest songs of the sixties, they heard what they liked coming out of music from Philadelphia. It was a new sound being played in the dance clubs in New York and Philadelphia, and now being brought to air waves via PIR. The sound was disco, which mixed the Philadelphia soul sound with pop and funk. The music always featured an irresistible dance beat.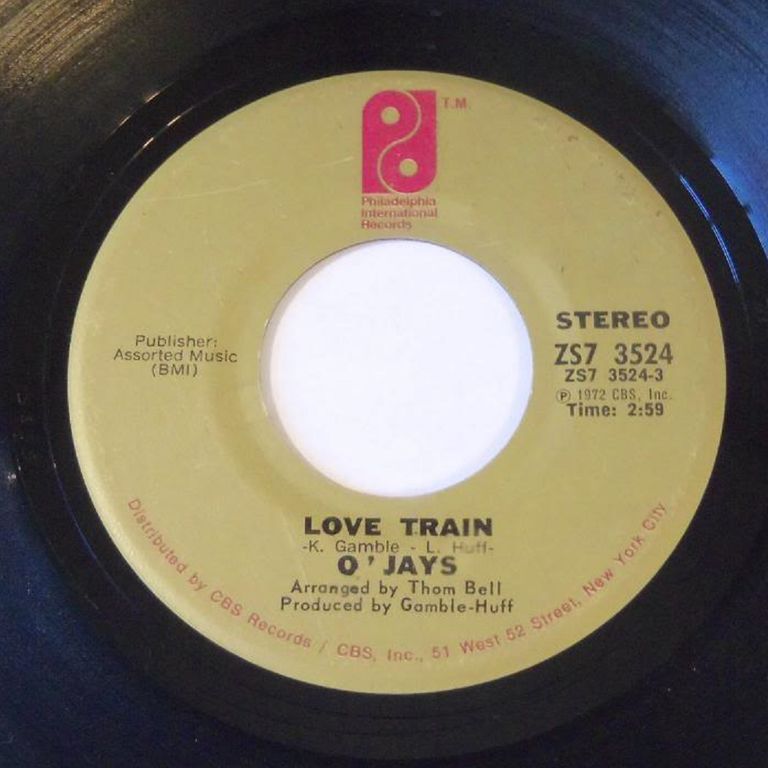 Their songs spoke to the era and began to attract listeners of all types. There was nothing better than disco music to get people moving, and Americans were ready. Arguably, their song "TSOP" was the first disco record to make it to the top of the charts, bringing the disco sound to the world.
PIR's second year in business, 1972, was huge for the company. Billy Paul's jazz-influenced "Me and Mrs. Jones" reached #1 on both the R and B and pop charts and won a Grammy for Billy Paul. That same year, the O'Jays came out with two Gamble and Huff hits: "Love Train" and "Back Stabbers," making them one of the most popular performing groups in the country.
TV Show "Soul Train" Takes TSOP as Theme
In 1973, more good fortune came to PIR. The national dance program, "Soul Train" selected "TSOP (The Sound of Philadelphia)" as the show's theme song. TSOP was performed by PIR's house band, MFSB, with vocals by the Three Degrees. When released as a single, the song rose to the top of the charts in 1974, hitting #1 on both pop and R&B charts.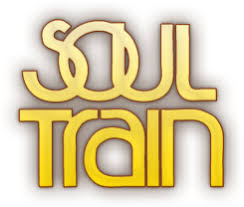 The company also achieved prominence in the world of business. In just two years since the label's founding, the company had become the second largest black-owned business, just behind Motown. Mighty Three Music Group (that included producer Thom Bell), was the publishing arm of PIR and was recognized as one of the top R and B and soul music publishers in the industry.
Teddy Pendergrass and Other Artists
Teddy Pendergrass was also a discovery of Gamble and Huff. Pendergrass was the drummer for Harold Melvin and the Blue Notes from 1972-75, when Gamble and Huff realized that Pendergrass could really put across a song. They pulled him from the drums and gave him a microphone.
Teddy Pendergrass became known for his passionate delivery of soul songs, steamy with emotion. Pendergrass was at the top of his career in 1982 when he was in a horrific car accident that left him paralyzed. He eventually returned to his music but it was a long struggle back.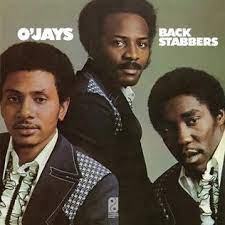 In 1976, the Jackson family left Motown to record with PIR. Gamble and Huff wrote some of their songs, but the brothers were also elated to be able to contribute to the creative process. They had not been able to do that at Motown.
Later, when a three-CD box set of PIR music was produced, Michael Jackson contributed to the album notes, writing: "Theirs [Gamble's and Huff's] is a gift of genius and I love them."
Honors Pour In
Despite the big names and gold records and Grammys for some of their performers, it took until 1989 before Gamble and Huff themselves won their first Grammy. The award was for Simply Red's interpretation of the Melvin and the Blue Notes' classic, "If You Don't Know Me by Now."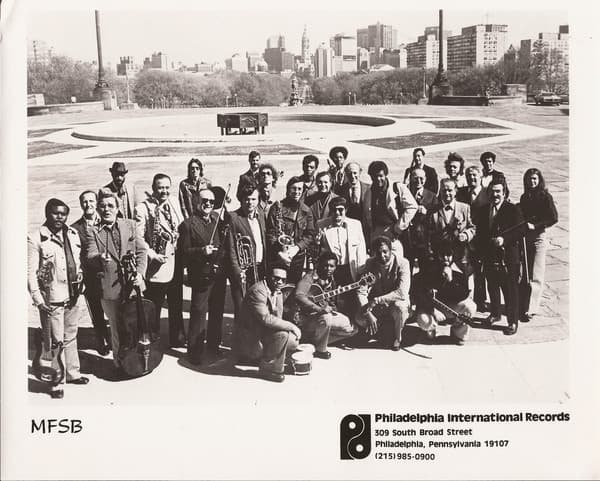 By the 1990s, Gamble and Huff were being honored and inducted by many organizations, among them the Philadelphia Music Foundation Walk of Fame, the National Academy of Songwriters Hall of Fame, and the National Academy of Recording Arts and Sciences.
Gamble and Huff Today
Leon Huff and Kenny Gamble are still together today. They both have their separate passions. For Leon Huff, its being near his family while continuing to stay close a piano so he can produce the music he loves. Kenny Gamble dedicates his time to giving back to his neighborhood. He also supports other worthy causes he feels strongly about.
While still producing occasional new songs, Kenny Gamble and Leon Huff primarily co-administer the lucrative Philadelphia International Records catalog. In 2011, forty years after the formation of PIR, they created the online radio station TSOP Soul Radio. The station is dedicated to providing listeners with access to the still popular Philly Sound.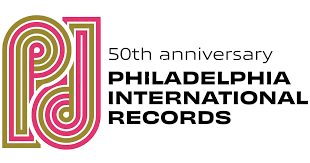 They continue to support causes they believe in. Gamble and Huff arranged for the O'Jays to record a new version of "Love Train" for the 2020 Democratic Convention. On Election Day, observers outside Philadelphia's convention center cheered on the voters with the 1979 hit from McFadden and Whitehead: "Ain't No Stoppin' Us Now [the count]."
Perhaps more important than a lifetime of honors and accolades, Gamble and Huff must take great satisfaction in knowing that their work has influenced the entire sound of music today. They were the architects of Philly Sound that was to change the course of American music. People still love to listen to the music today. What could be more gratifying than that?
Here is Bayer Mack's short documentary: