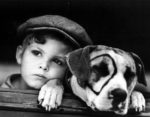 During the 1920s pit bulls were one of the most popular family dogs in the United States. They were so well-liked that a pit bull, Pal, was a much beloved character in the popular films about Our Gang, later called The Little Rascals.
Table of contents
Pal Gets his Start
Pal was very much a family pet and was owned by the Lucenay family. When Pal was still a pup he made a cameo appearance in The Freshman (1925), a Harold Lloyd film. At that time, Harry Lucaney opted to be Pal's trainer and manager.
Shortly after that, Pal was cast as "Tige" in a series of two-reeler silent films made for Universal about Buster Brown, a comic strip character who first appeared in 1902. Despite his proper appearance, Buster was generally getting into some type of trouble, and Tige was his faithful companion. Pal had a partial circle around one eye. Because the circled eye made Pal so memorable, the makeup experts for the show simply finished off the ring with dye.
Audiences also knew Buster and his dog from the Brown shoe company that began marketing Buster Brown shoes as early as 1904. The company logo featured the faces of Buster and his dog.
Regular Kids Featured in Our Gang
In 1921 producer Hal Roach had been auditioning children for a particular role in a film he was producing. As the last "perfect little made-up girl" and her mother left his office, Roach's attention was captured by some children playing on the street outside. A multicultural group of kids of varying ages were trying to cajole the smallest child with them into handing over what was a very large stick…bigger and better than anything the other kids had.
Roach was so fascinated by the dynamics of the group that he decided a series of short films about regular kids and their pets might work. In looking around for typical pets, Roach came upon Pal and cast him as Pete the Pup.
Our Gang started as a series of two-reelers (running about 20 minutes) that became very popular to pair with major features. In 1927 Pal was signed to a three-year contract with six month options. His starting salary was $125 per week, and he was guaranteed certain incremental increases so that he would maintain exclusivity with Hal Roach Studios. According to Cult Movies magazine, he was the second-highest paid actor in the Our Gang series. Farina (Allen Hoskins) received the highest salary (he was the most popular African-American child actor in the 1920s).
Pal ultimately appeared in 224 films, likely a record-setter for a canine star.
Pal's Son Pete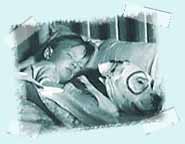 Pete, a pup sired by Pal, came into the Our Gang role of Pete the Pup by 1930. The observant will note that the circle around the eye migrated from left to right. In the early days of film, continuity was not maintained from scene to scene as closely as it is in films today. Over time, other pit bulls were used for certain shots and eventually Pal's son Pete retired. Other pit bull bloodlines carried the role forward.
To read about another famous pit bull, see Sgt Stubby. The dog was a mascot for soldiers of World War I.