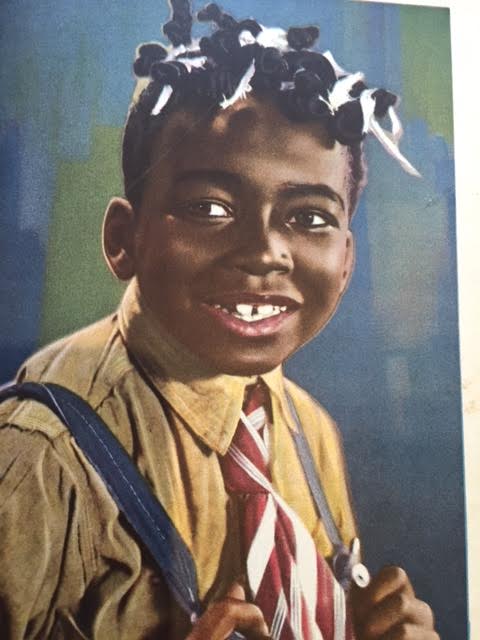 Allen Hoskins (1920-1980) was just 14 months old when he was cast as Farina in Hal Roach's "Little Rascals." (These film shorts became better known as the Our Gang comedies.) Because Hoskins was so young when he started, he outlasted many of the other players and provided stability to the films over the nine years he was in the cast.
After he became an adult, Allen Hoskins was realistic. When he saw that his career as an actor was drying up, he worked odd jobs until he put himself through school to become a psychiatric technician. He had a very successful career in the San Francisco Bay area, working with adults and children with special needs.
As he told a reporter who inquired whether he was disappointed to leave Hollywood: "I preferred a job that allowed me to eat regularly."
Allen Hoskins's Early Life
Allen Hoskins was born in Boston in 1920. His parents moved to Los Angeles shortly thereafter, because by 1922, Hoskins was playing Farina in Hal Roach's Our Gang films. (The name Farina was taken from a breakfast cereal that became popular in the early part of the twentieth century.)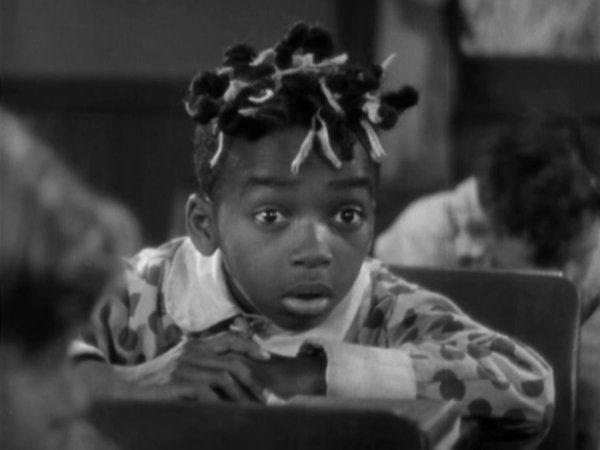 Hal Roach decided to costume baby Farina in gender neutral clothing. This heightened interest in the character, and it was convenient. If a baby boy was needed for the plot, Farina was a boy. If they really needed a girl, presto–Farina was a girl.
As Farina's character settled in, his standard costume was a patchwork shirt and his hair tied with rags. Hoskins played what people of the day referred to as a "pickaninny," a term for young black children. it was often used derogatorily, but in Hal Roach's comedies, stereotypes were used as shorthand. Two-reeler comedies were filmed and packaged in only four to five days. By using stock characters—the fat boy, the pretty girl, the tom boy, the baby, etc.—plot lines were simplified.
Hal Roach and Our Gang
The story goes that Hal Roach was in his office in Culver City when he got the idea for "Little Rascals." During an idle moment, he noticed a group of neighborhood kids playing in a vacant lot. The littlest child had the biggest stick, and the older children were trying to figure out how to get it away from him. Roach saw plot line possibilities.
He also already had his first cast member. At Roach's request, the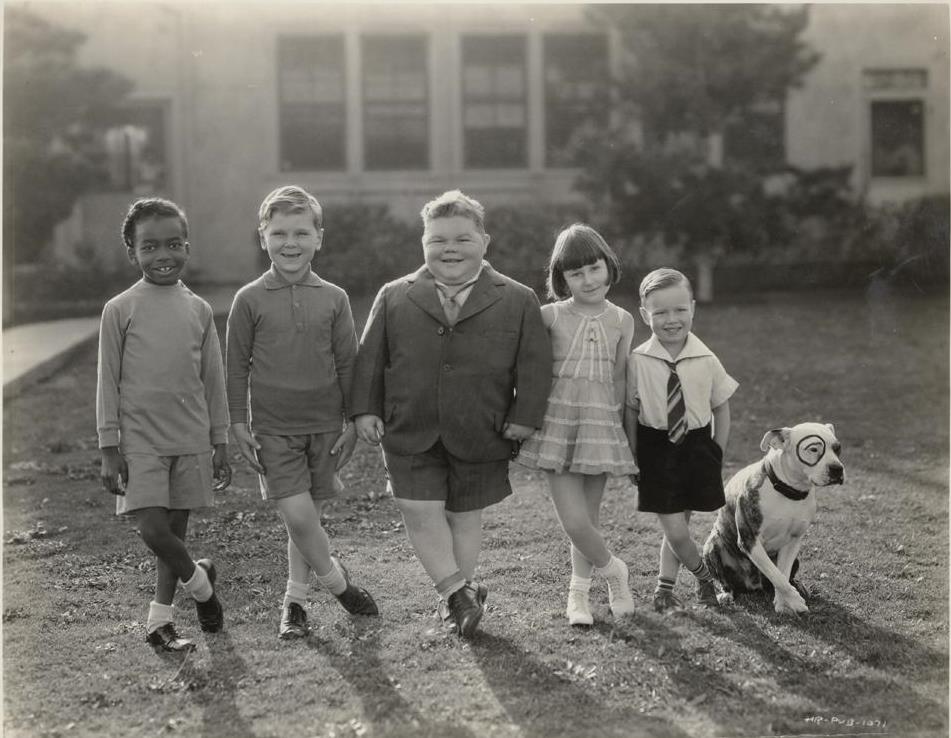 studio had signed a young black boy, Ernie "Sunshine Sammy" Morrison, to be in a movie. The movie flopped but Morrison was still under contract. If Roach build a film around "kids and pets," this solved the issue of what to do with Morrison. He became the first of what were initially known as Hal Roach's Rascals.
Because the film premise was untested, Roach wanted to gather his cast simply and easily. He invited employees to bring in their kids to try out. Allen Hoskins was pulled in as a friend of a friend. By age two, he had won the hearts of audience and critics.
Making of the Series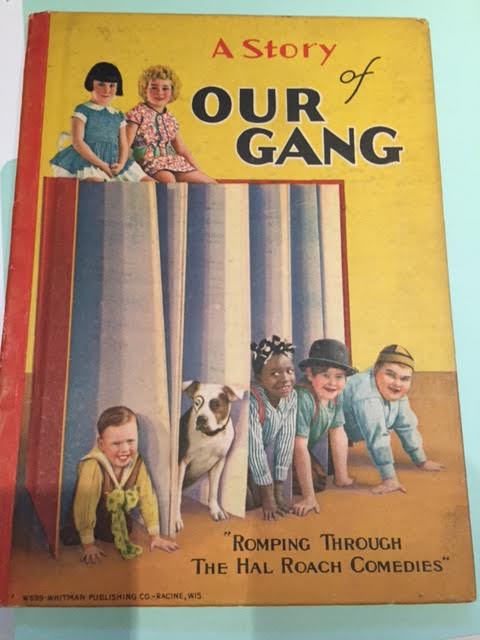 As the comedies became popular, Roach and the gang needed to turn out more and more completed shows. As early as 1923, they were producing 14 short films per year.
Studio employee Eleanor Lewis Packer wrote a storybook-like treatment of life on the set. A Day with Our Gang was published in 1929 and gives an excellent view of how the Our Gang series was put together.
How They Filmed
Packer relates the story of a day when the kids are filming a scene in a park. The children's day begins in the studio school, run by teacher Fern Carter. At 10 a.m. a bus takes them all to the park. Director Robert McGowan meets them at the bus, and they all gather around him on the grass to hear about the story they are to create.
"Now here's where we have a lot of fun," he promised. "We're going to play Indian today. See, here are all the bright feathers I brought for Harry and Farina to wear." The other children get to be settlers. (Stereotyping? Yes. Even Hal Roach probably had no idea there were black cowboys like Bill Pickett.)
McGowan explained the story he wants the children to play. Then he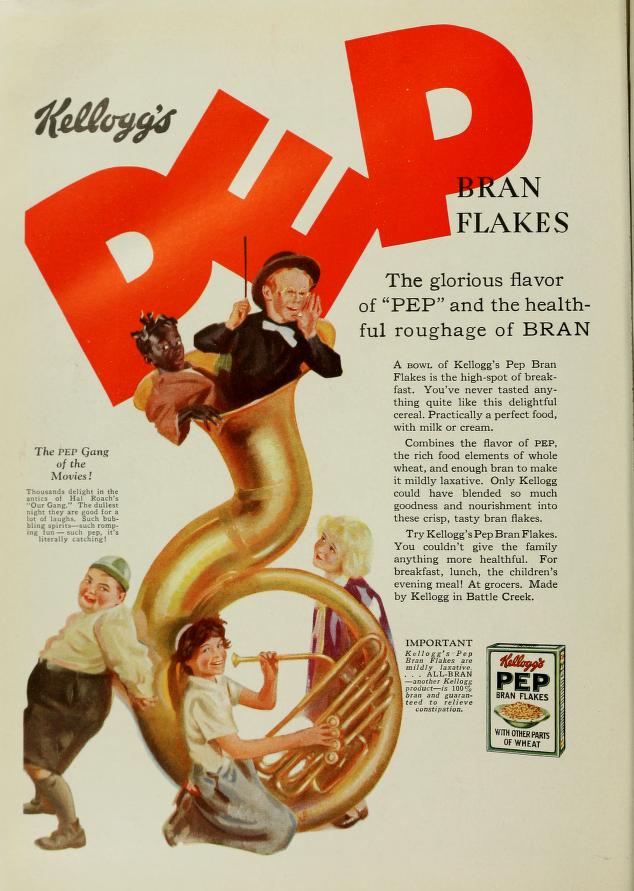 films them as they carry out their version of the plot. Pal the Pup is an important part of every story.
When the film crew takes a break, Mrs. Carter steps in. She gathers the kids to sit at a table she has set up so they can continue their class work. (Many years later, she noted that Allen Hoskins was one of her best students.)
While this overall filming process seems simple enough, it took its toll on McGowan. After a few years of working with the kids, McGowan had to take extra vacation for "nervous exhaustion." (For another story about an artist who worked with animals and required extra vacation, please read about animal photographer Harry Frees.)
The Our Gang Cast
The comedy series was a hit. (Eventually 106 Our Gang film shorts were made.) Roach saw that he needed a continuing supply of young kids, so he brought in younger versions of each character. Hoskins would grow into the part that Ernie Morrison, the older black boy, played. And as Hoskins grew up, a new cast member, Matthew "Stymie" Beard, joined Our Gang to absorb Farina's role.
Roach considered Allen Hoskins to be a gifted natural actor, so it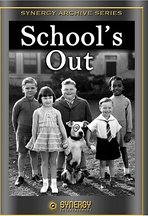 was fortunate for both Roach and Hoskins that Allen started early and grew slowly. In 1929, the comedies became "talkies," but Hoskins was just as wonderful with sound as he had been in the silent films. A late growth spurt permitted him to remain in the role of Farina for nine full years.
Allen Hoskins as Farina provided stability to the cast, and he was well paid for it. Some reports give his weekly salary as $500, but IMDb states it was $350. It was substantially more than most people in the country were making at that time.

After Our Gang
Child actors almost inevitably hit a rocky period when they aren't cute youngsters anymore, but aren't ready for adult roles either. Allen Hoskins faced this reality. Initially, he and his sister, Jannie, toured in vaudeville. After vaudeville, Hoskins continued to audition for film work. From 1932-36, he appeared in seven movies, but nothing materialized from it.
In 1940, he signed up for the Army. His military record shows that he attended one year of college before enlisting. He was stationed in Monterey, California, as a private in Company D, 47th Quartermaster regiment. His permanent assignment was as an electrician, and when the war began, he and his unit he served in the Philippines.
After the War
Hoskins returned from military service hoping that he could reignite his acting career but he was not successful. He also was targeted by the House Un-American Activities Committee that was trying to "root out communism." As a teenager, Hoskins attended dances sponsored by the Young Communist League and the Socialist Workers Party. The committee took his passport, and like many others in Hollywood, he was blacklisted.
Hoskins noted that it didn't matter anyway. He wasn't getting work.
Moved to San Francisco Area
In 1952, he moved to the San Francisco Bay area. He took odd jobs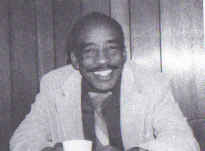 washing dishes and painting houses while he attended school to train as a psychiatric technician. (There was no additional income for the actors who appeared in Our Gang. Residuals were not paid to actors during the era when Hoskins worked; no one foresaw television and the re-run value of the films they created.)
In the Bay area, he also met his wife with whom he raised six children.
From 1955 until his death from cancer in 1980, Allen Hoskins created for himself an admirable career in the rehabilitation field. He began at Sonoma State Hospital. By 1963, he was director of the Sheltered Workshop, an employment program that provided work for people with special needs. Later on, he worked for the Association for Retarded Children of Southern Alameda and was a vocal advocate for the disabled.
In the evenings, he devoted time to the Experimental Group Young People's Theatre Company, a group he formed.
Hoskins Earned Film Honors
In 1975 he received the Oscar Micheaux Award given by the Black Filmmakers Hall of Fame. Hoskins was particularly touched by this as the award had previously been given to luminaries such as Ruby Dee, Eddie Anderson, Eartha Kitt, and Quincy Jones.
The Question of Stereotypes
As early as the late 1950s, reporters pursued the black actors from Our Gang, asking if they were complicit in furthering stereotypes. Hoskins never went along with that line of thinking.
When the atmosphere of the era is considered, it puts the comedies and the actors in a different light. Consider these examples:
On February 10, 1927, The Hollywood Vagabond gave a great review to one of the Our Gang comedies and then wrote:
"The tremendous round of applause that greeted Farina's work in Save My Dog! when we saw it at a local theater the other evening was ample proof that the public is always ready to recognize exceptional work on the part of any player."
Two years later there is this from Photoplay (March 1929): "Little Farina is a great argument for the development of the latent talent of the negro that has never been given adequate voice in the photoplay chorus."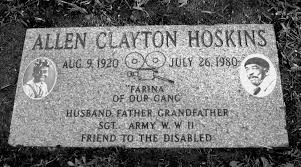 In about 1930, a photo of the four black cast members who were currently playing in Our Gang, was captioned, "Our Gang's present quartet of little blackberries." Clearly, bigotry was part of the day.
Our Gang Racism Addressed in Current Day
In December, 2011, the academic publication, The Journal of American Culture, ran an extensive article, "Together but Unequal: Race and Education in Our Gang," written by Heather A. Weaver:
"Our Gang" presented a consistent image of interracial childhood friendships, but in order to maintain its appeal with largely white audiences, it did so by demeaning the black characters. Thus did it reveal a mirror-image truth of the Plessy era [referring to Plessy v. Ferguson, or separate but equal]: that mass culture only portrayed blacks and whites as together if the one was rendered as unequal to the other."
On some level, Weaver's comments may be true, but I would add that the stereotypes and the treatment of the black characters grew largely out of the industry and the job at hand. Roach needed a quick way to tell a story and get a laugh. In one newspaper interview, Hoskins is clearly shaken by the fact that he has just filmed a segment where he was involved in a scene where he was tossed around in a washing machine. He had been told it was "like a roller coaster," and he found it was nothing like that. While the "pretty little blonde girl" would never have been placed in that environment, the "fat boy" was certainly similarly abused—all in the name of making a comedy quickly.
Today the film industry abides by legal guidelines regarding employment of children and the use of animals. In the early days, no one at all ever thought about it.
Allen Hoskins And Race
When Hoskins was confronted by reporters asking about the issue, his response was measured: "The message, I think, was that we're all just people—sometimes good, sometimes bad."
And this response was not because he didn't think about race: Had he lived two more weeks, he would have been feted at his 60th birthday party by a performance of the Experimental Group Young Peoples Theater. They were scheduled to perform a play Hoskins wrote about the about the epic struggle to integrate American schools. (Los Angeles Times, 7-29-1980)
Hoskins was trapped in the time period, but he thought very deeply about where he stood.