In 1925, physician Ossian Sweet had enough money to buy a bungalow for his wife and young daughter in a working class section of Detroit. When the Sweets—a Black family–moved into their new home, they were soon surrounded by a crowd of white neighbors, who were curious and unhappy with what was happening to their neighborhood. Violence felt very possible.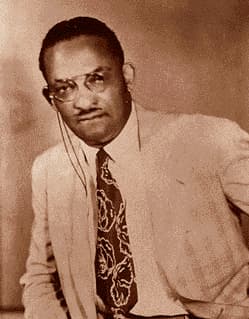 Since 1868 and the passage of the 14th Amendment, all citizens are promised equal protection under the law. This includes the right to home ownership. But the law didn't always reach into neighborhoods across the country. In Detroit alone, there had been violence over housing issues in several areas.
Share to Google Classroom:
Situation Faced by Dr. Sweet
In preparation for his move, Ossian Sweet arranged for two brothers and several other friends to stay with the family for the first few days. He also had firearms and ammunition in case the situation intensified.
By the second night the Sweets were in their home, several hundred people had gathered outside. Despite a police presence to keep order, the crowd started throwing rocks and stones at the Sweets' new home, breaking several windows.
From a window upstairs, someone fired shots into the crowd. One neighbor was killed: a second injured.
The police stormed the house and arrested everyone inside. Gladys Sweet was in the ground floor kitchen making dinner for those who came to help. Even she was handcuffed and taken away.
Situations like this played out across Detroit and all over the United States, White people continued to add restrictive residential covenants to property deeds to keep non-whites out of their neighborhoods.
While Ossian Sweet eventually prevailed in his legal case, it was at a terrible personal cost. His victory did not reduce the use of restrictive residential covenants, however, there two gains—neither of which made the Sweet family's life much better:
The case heightened awareness of residential discrimination, though it took until 1948 for the first case against covenants to be won.
The very young National Association for the Advancement of Colored People recognized their need for a legal defense fund. It was established and the first funds raised were for Ossian Sweet. Since that time, the NAACP Legal Defense Fund has been used for innumerable important cases.
Who Was Ossian Sweet?
Ossian Sweet (1895-1960) was the second son of Henry and Dora Sweet. The family owned a small farm in Bartow, Florida. Eventually, the Sweets had ten children, all of whom helped on the farm.
Lynchings happened frequently in Florida, and Ossian sometimes shared with others the horror he experienced witnessing the lynching and burning of a Black teenager.
In 1909, when Ossian was only 13, the Sweet parents sent Ossian north to be educated. They aspired for their children to have better opportunities than they did. Wilberforce College in Xenia, Ohio, (the first black-owned educational institution in the country) was both a prep school and a college. Ossian Sweet was admitted and took classes in science, history, English, mathematics, Latin, music, philosophy, and drawing.
Throughout his years in Xenia, Sweet worked side jobs to pay for his tuition. Whether it was shoveling snow, stoking furnaces, waiting tables, or dishwashing, he persevered.
After Wilberforce College, he went on to Howard University, one of the few places where a Black man could obtain a medical degree.
Washington, D.C. 1919
The summer of 1919 became known as the Red Summer. As soldiers returned from World War I, there was competition for jobs and housing. This increased social tension and set off riots with whites against Blacks. (Black soldiers had been told that if they fought in the war, their circumstances would be better at home.)
Ossian Sweet was in medical school at that time. Since Howard University was in the center of Washington, D.C., Sweet and his roommates quickly saw that they needed to remain on campus and in their dorm rooms. They had witnessed a white gang pull a Black passenger off a street car and beat him for no reason.
Earned Medical Degree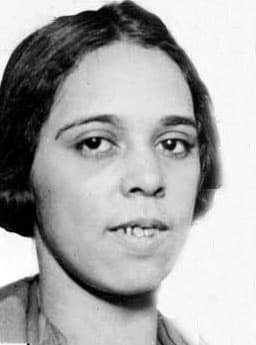 When Ossian Sweet completed his medical degree, he focused on where he would like to settle. Like many other Black people, Sweet was attracted to Detroit. The auto industry and other types of manufacturing were booming there. Though the hospitals in Detroit were for whites only, Sweet knew this was an opportunity to help those who did not have access to medical care.
Dr. Ossian Sweet set up a medical office in a pharmacy in Black Bottom so that he could take care of the neighborhood residents.
Marriage
During this time (1922), he met and married Gladys Mitchell. She was from a middle-class Black family who wanted the best for their daughter. They were happy she was marrying a doctor.
Ossian Sweet had big dreams. Once he and Gladys married, he arranged for the two of them to temporarily leave Detroit. He wanted to continue his medical studies in Paris and Vienna.
The move to Europe initially brought them great joy. The French people were welcoming, and the Sweets felt as equals. When Gladys became pregnant, Dr. Sweet turned to the American Hospital for her health care. The couple was turned away. The hospital administration said they worried about how the white patients would feel if they accepted a Black patient.
The Sweets returned to Detroit about a month after baby Iva (named Marguerite but called Iva) was born. By this time, Dunbar Hospital had opened and permitted the affiliations of Black doctors. Ossian Sweet was pleased, knowing this would improve patient care.
Where to Live?
Most Black families lived in the Black Bottom section of Detroit. It was crowded, and the housing was inferior to other neighborhoods. A couple of Black doctors had purchased homes in other parts of town, but it wasn't easy. Detroit, like other cities, was adding restrictive covenants to homeowner deeds and neighborhood association legal documents. They defined who was permitted to buy into what neighborhood. For areas that did not yet have covenants, it was still difficult to find owners who would sell to Black buyers.
House on Garland Street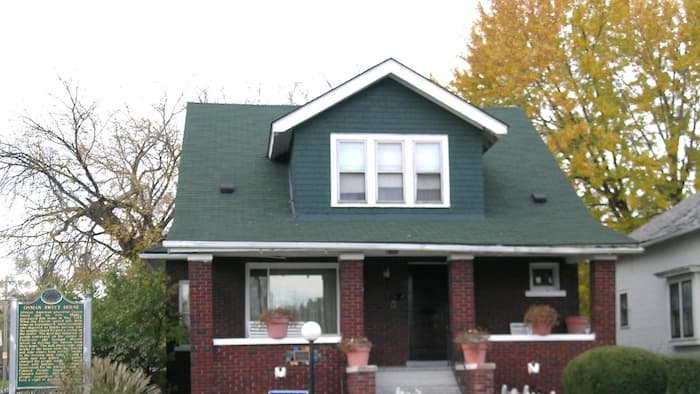 When Ossian Sweet saw the house at 2905 Garland Street, it was not the house of his dreams. However, the location was relatively near both the hospital and Gladys's parents. The Sweets thought they could make it work.
It was also in a working class neighborhood. This seemed less intimidating.
The couple selling the home was thought to be white, but they were of mixed race. This fact—and an added $6,000 upcharge for selling to a Black family—made the owners amenable to purchase by the Sweets in 1925.
That year violence erupted in a few Detroit neighborhoods over housing. Ossian Sweet decided they would move in the autumn when street life might be quieter.
Improvement Associations
In Detroit and other cities, "improvement associations" were being formed in order to restrict who could live in all-white neighborhoods. While there was not yet a covenant keeping the Sweets from buying the house on Garland, Ossian Sweet knew he needed to prepare carefully for the move.
He invited two of his brothers, Henry and Otis, as well as several other friends to join Gladys and himself on the first few nights in their new home. Baby Iva was left with her grandparents.
Ossian Sweet brought along firearms. He was understandably nervous.
First Night
The first night after they arrived, neighbors milled about, watching the house, and chatting with each other about the home buyers. There was a small police presence as Ossian Sweet contacted the police inspector that men might be needed.
After the first night, the police chief was more concerned. Rumors were spreading, so he sent a larger contingent of officers to Garland Avenue.
As the second night wore on, the crowd grew quite large. Some started throwing things aimlessly at the house. Then some of the men picked up rocks and took good aim at the windows. When one of the upstairs windows broke, someone in the house fired from the second floor. Two men were hit. One died, and the other was wounded.
At that point, the Detroit police entered the home and rounded up all 11 people. Gladys was in the kitchen fixing dinner for those who were there to help them. She, too, was arrested.
Police Headquarters
The group of 11 were all taken to police headquarters. At that time, criminal suspects had no legal right to see a lawyer within a specified amount of time. Defense attorney Perry Rowlette made every effort to get in to help the group, but permission was not granted for three days. The Sweet group was held without bail.
About 3 weeks after the arrest, Gladys Sweet was permitted to return to her parents home where baby Iva was staying. Nothing changed for the men. They remained in the Wayne County Jail until a trial could be arranged.
The NAACP
The Detroit chapter of the National Association for the Advancement of Colored People was formed in 1912, so it was still a very young organization. However, they soon heard from the national office.
The first Black attorney in Florida, James Weldon Johnson, took a job with the national office of the NAACP. Johnson saw the possibility of the Sweet trial becoming a high- profile case. He knew the Fourteenth Amendment gave everyone the right to defend their home from harm.
Though the national office, too, was young (1909), Johnson saw that what was needed was a Legal Defense Fund. Ossian Sweet's case was highly defensible. Someone just needed to pay for it. Johnson had two objectives: fundraising for the case and getting a first- rate attorney to handle it.
Clarence Darrow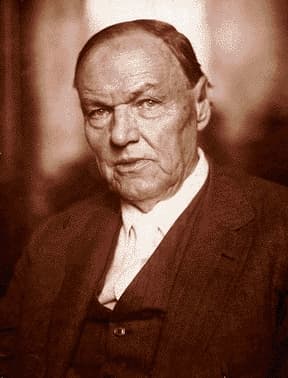 Clarence Darrow had just finished the Scopes Monkey Trial concerning whether evolution could be taught in the schools. While Darrow accepted a few cases to pay the bills, the issues that were important to him were those over human freedoms. If that put him in the national spotlight, all the better.
In his search for Darrow, Johnson worked through Columbia professor and civil rights activist Joel Springarn. James Johnson sent Darrow a telegram asking him to take the case. The telegram described the matter as "a dramatic high point of the nationwide issue of segregation…"
Darrow was visiting New York attorney, Arthur Garfield Hays, and the telegram eventually reached him in New York. Hays read the telegram, too, and was gripped by the story about "freedom of residence." He said if Darrow took the case, he would sign on to help.
Some said that Darrow's interest in the case was enhanced by the Detroit location. It was Prohibition, and residents of Detroit could make relatively quick trips to Canada for liquor, which Darrow enjoyed. But whatever his proclivities, Darrow was priceless. He knew just how to talk to a jury in a plain-spoken way to help them understand how the accused was feeling and why he faced charges. It always made a difference.
The Ossian Sweet Trial
During jury selection, Clarence Darrow was on the hunt for jurors who came from all backgrounds. He wanted people who would understand that they, too, might be prevented from buying a home in some neighborhoods.
As the case got underway, Darrow drilled down on the fact that the victim, Leon Breiner, was killed with a single bullet. Why were 11 people accused of murder when only one could have pulled the trigger?
When the case went to the jury, the jurors were perplexed. How could they choose a single shooter from the group?
A mistrial was declared.
The prosecutors next suggested trying the 11 people one-by-one. The judge agreed.
Henry Sweet On Trial
Ossian Sweet's brother, Henry, was upstairs at the time of the shooting. It was decided that he would be the first to go on trial. The men all remained in jail, and Henry's trial was set for April 19, 1926.
The NAACP continued to use the case for necessary fundraising for the defense of the case.
Fortunately, Clarence Darrow returned for Henry Sweet. As he questioned potential jurors this time, he chatted with them about whether individuals should be able to pick where they would live.
Once the trial got underway, Darrow painted a picture of the house on Garfield Street in a working class neighborhood but an area where Ossian Sweet was surrounded by people whose hatred was deep. Darrow's closing argument lasted more than seven hours and is well-remembered as a formative speech for civil rights. In addition to Henry Sweet's right to defend what belonged to his family, he made the jurors feel what it was like to be a Southern Black who had seen lynchings. The Sweet family knew what threatening behavior could mean.
Ultimately, Henry Sweet was declared not guilty. The jury agreed with Darrow that the Sweets had the right to defend their new home. At that point, the prosecution decided to drop the entire matter.
Relief But Little Gain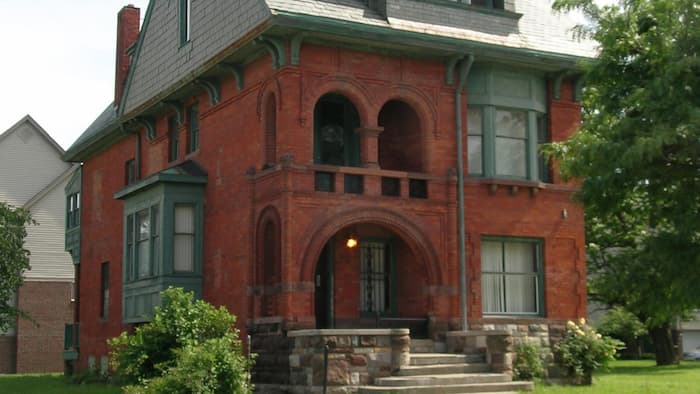 The Sweets and their friends and relatives were relieved by the decision, but there was little immediate gain. Though Gladys had been held in jail for only 3 weeks, she developed tuberculosis (probably from being incarcerated). Baby Iva became sick as well. Because antibiotics had not yet been developed, the only cure for a disease like tuberculosis was to see if a warm dry climate could help. Ossian Sweet arranged for Gladys and Iva to move to Tucson, Arizona, though he needed to stay in Detroit.
In Tucson, baby Iva died just after her second birthday. Ossian Sweet was very troubled. He lost his daughter, and his wife was not living with him. When he got back into the house that had cost them so much, it was 1928. Gladys returned to be with him, but she died shortly after.
Focused on Medicine
Ossian Sweet continued to care for his patients, but he was a different man after the stress of the trial and the loss of his family. He helped form a few small hospitals to serve the growing Black communities in Detroit. He also kept his own practice going. He set up an office behind a drugstore in Black Bottom.
He married two times, but neither marriage lasted. In 1958, he sold the house on Garfield Street and moved to an apartment above the drugstore.
Though Ossian Sweet's willingness to challenge the system of restrictive covenants was both noble and important, there was no immediate legal redress for him. Despite the rights spelled out for him in the 14th Amendment, Sweet saw that there was little hope. On March 20, 1960, Ossian Sweet returned to his apartment and shot himself.
Changes in Segregation?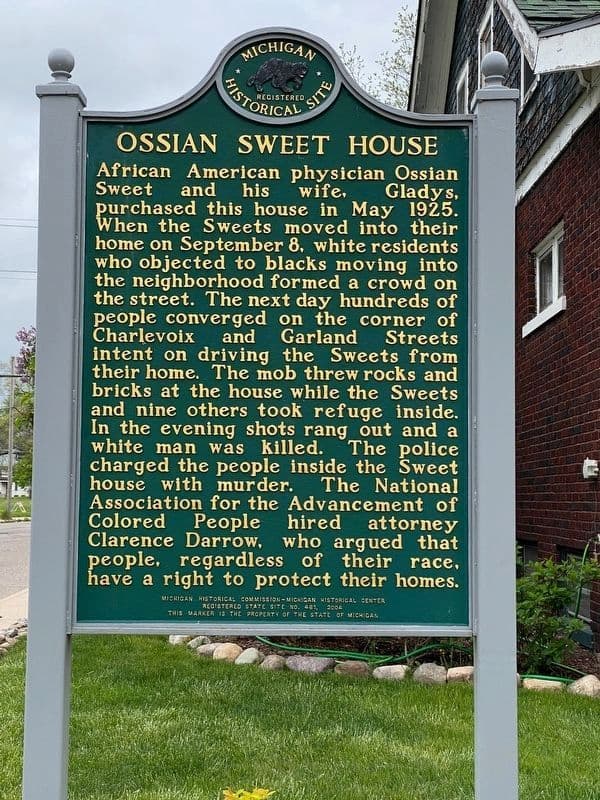 As for changes in residential segregation, the Detroit Sweet Trials brought national attention to the issue but nothing changed until 1948, when the covenants were first successfully challenged in a court of law.
In 1945, the Shelley family (who were Black) moved in to a St. Louis neighborhood that had a racially restrictive covenant.
Later that year, a white resident, Larry Kraemer, brought suit against the family to enforce the covenant. Thurgood Marshall represented the family on behalf of the NAACP. He argued that white-only covenants were morally wrong and strategically a very bad idea at a time when the country (post-World War II) was attempting to appear united.
The Shelleys and Thurgood Marshall received a decision in their favor. The court decided that while racial covenants were not illegal, they could not be legally enforced.
But segregation in housing continued. President Harry Truman, who was instrumental to integration of the military, handled the housing issue differently.
He signed the Housing Act of 1949. It was intended to help soldiers who had served in the military find homes. It subsidized housing purchases for white soldiers, but it did nothing for Black families.
In essence, Truman funded white flight from the cities, as the young white men moved their families to the suburbs.
The Fair Housing Act of 1968
Not until the civil rights movement and the passage of the Fair Housing Act of 1968 did the situation shift. The Fair Housing Act makes it unlawful to refuse to sell or rent to anyone who has made a bona fide offer. It is also illegal to deny or otherwise make unavailable to someone a dwelling based on race, color, religion, sex, familial status, or national origin.
Today some neighborhoods show signs of true integration, but social change is slow. What's more, there are neighborhood associations that still contain restrictive covenants. They are no longer legally enforceable but shouldn't be there at all. They are a reminder of a shameful era of our nation's history.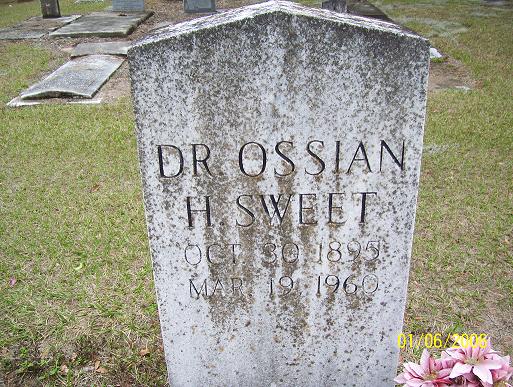 As of 2021, plans were underway to create a park and eventually an interactive museum where Ossian Sweet's story can be told. The house is on both the state and national registry of historic places, and there is a historic marker telling the story. This information is reported by the Community Connections section of WXYZ.com.