Dovey Johnson Roundtree (1914-2018) was a pioneering civil rights activist, attorney, and a minister in the AME Church. She accomplished all this with a family who stood behind her.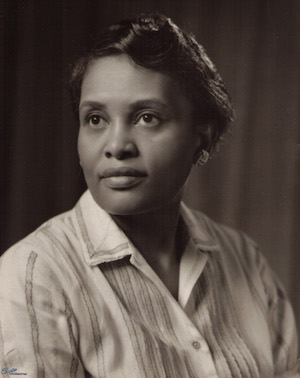 Nothing was easy for any of them.
"We'll find a way, even where there is no way," her grandmother Rachel Graham always said.
That "find a way" spirit gave Dovey Johnson Roundtree a foothold in education as she became the first family member to attend college.
The "find a way" spirit put her in the right place to become among the first Black women accepted into the Women's Army Auxiliary Corps during World War II.
And that "find a way" spirit spoke to A. Philip Randolph (activist and leader of the Brotherhood of Sleeping Car Porters) when he needed to hire someone to lobby for fairness in employment for Black people after the war.
After Dovey Johnson Roundtree became an attorney, she used everything in her power to "find a way" to help each of her clients—each one coming to her with highly challenging circumstances.
Why Dovey Roundtree Should be Remembered
To become a Black woman attorney in the late 1940s was an accomplishment in itself. Dovey Johnson Roundtree and all Black attorneys in Washington, D.C. struggled daily with the simplest things. The D.C. courthouse had no bathrooms that could be used by Blacks. There also was no lunch counter where they could buy a quick bite when their court case took a break. Despite these issues, Roundtree and attorneys like her persevered.
Dovey Johnson Roundtree's most important civil rights case involved interstate travel. After a great deal of legal wrangling, she won a ruling that eventually brought an end to discriminatory seating on buses and trains that traveled throughout the country.
Early Life
Dovey Mae Johnson was born in 1914 in Charlotte, North Carolina, to a mother who was a seamstress and a domestic. Her father worked as a printer. Dovey was the second of four children.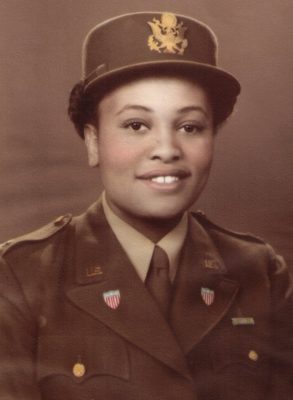 Tragedy was all too familiar to the family. Dovey's grandfather (her mother's father) was murdered by the Ku Klux Klan before Dovey was born. Dovey was only 4, when her father died of the Spanish influenza (1919).
With four small children, Dovey's mother, Lela Johnson, moved in to live with her mother and her mother's new husband, a kind and loving minster with the African Methodist Episcopal Zion Church.
With everyone under one roof, they were able to get by.
College a Must
Despite their daily struggle to make ends meet, Grandmother Rachel Graham made one thing abundantly clear to Dovey: A college education was a must. No one in the family had attended before, and there certainly was no extra money for such an extravagance, but as Rachel always said, "we'll find a way."
She knew it was a way out of poverty.
Spelman College in Atlanta, known as the "Black Vassar," was the school the family dreamed of for Dovey. It was Dovey's mother, Lela Johnson, who came up with a plan as to how they might pay for it.
Through her network of domestic workers, Lela knew that maids in Atlanta were better paid than those in small communities. She pitched to her mother this plan: Lela would take a live-in housekeeping job in Atlanta and take Dovey with her to help. She would make enough money that she could send some money home for family support but still tuck away money for the Spelman tuition.
For two years, this was how the family got by.
Ready for College
Within a couple of years, Lela Johnson had the first 2-3 years of tuition set aside. She wanted to return to Charlotte to help her mother, so she explained to the white homeowner that Dovey—now college-age–would stay to work and take care of the household responsibilities. During her time off, she would start taking classes at Spelman.
During the first year, this schedule worked well. Dovey Roundtree kept the household running well and had a loving relationship, caring for the family's son, who was grammar school-age. The next year, however, Dovey needed some scheduling leeway for classes and brought it up with her boss.
The homeowner was concerned and must have discussed it with some of her Southern friends. They told her that Dovey Roundtree's request was out of order. She no longer "knew her place."
One day, Dovey came home after picking up the little boy at school. She was met by the lady of the house who fired her on the spot. The woman accused her of theft, and the police were called. Dovey was taken away.
No Family in Atlanta
When Dovey Roundtree was given the opportunity for a phone call, she reached out to a professor who had befriended her. Miss Mae Neptune (1872-1964) taught at Spelman and was a mentor to Dovey.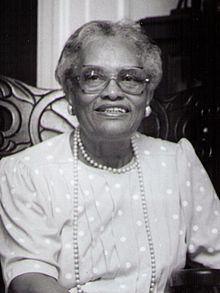 Miss Neptune knew Dovey Roundtree was misjudged. She hired an attorney to get Dovey out of jail, and she personally visited the Spelman admissions department on Dovey's behalf. Neptune worked out a partial scholarship with the school for Dovey, and she personally paid Dovey's remaining tuition. She also found on-campus housing for the student.
When Dovey worried about repaying Mae Neptune, Neptune always responded: "Pass it on."
But ten years later, Dovey Roundtree visited Neptune and fully repaid the loan.
Graduation
Today families travel from all parts of the country to attend graduation ceremonies, but for the Johnson family that wasn't possible—there was no money for travel. Dovey graduated with only Miss Neptune to cheer her on.
Upon her return to Charlotte, her mother and grandmother held a tea for her to celebrate. Mae Neptune came for the occasion and neighbors came in to admire the diploma.
After College
While Dovey Johnson longed to go to medical school, she knew she needed to pitch in to help her family. She took a teaching job in Chester, South Carolina, for a couple of years.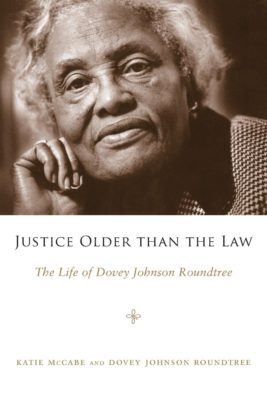 But grandmother Rachel still had dreams for her granddaughter. Rachel Graham was a local representative for her area's Colored Women's Club, which brought her in occasional contact with the organization's national leader, Mary McLeod Bethune. When Dr. Bethune visited the local chapter in Charlotte, Rachel Graham told her about her brilliant college-educated granddaughter.
Dovey Roundtree was still in South Carolina where she was teaching, but Bethune told Rachel Graham that she would be happy to meet Dovey if she came to Washington, D.C.
Rachel Graham was not going to let that opportunity pass. When Dovey's school was in summer session, Dovey Roundtree made a trip to Washington, D.C. to meet the well-respected Dr. Bethune. Bethune offered Roundtree a temporary job in her office until the "right thing" came along.
Over the next nine months, Dovey Roundtree observed the comings and goings in Bethune's office. Black leaders like A. Philip Randolph (leader of the Brotherhood of Sleeping Car Porters) came in for meetings, and one day, Dovey was there when First Lady Eleanor Roosevelt arrived for a meeting with Dr. Bethune.
Women's Army Auxiliary Corps
Mrs. Roosevelt and Dr. Bethune were at work on the details concerning the Women's Army Auxiliary Corps. Both women felt strongly that Black women needed to be among the officers.
It turned out that that this female Army Corps was where Dr. Bethune thought Dovey could help out. Dovey Roundtree was selected to be among the 40 women to be trained for the officer corps. She spent the next few years serving in the military. (Bethune's and Roosevelt's hope for equality among the races in WAAC never came about.)
Dovey Roundtree Marries
After the war ended, Dovey Johnson heard from an old boyfriend, William Roundtree. He served in one of the segregated U.S. military units in Europe. When he was discharged, he wanted to re-connect with his college girlfriend.
Dovey Roundtree had just been hired by A. Philip Randolph for a West Coast lobbying job. Randolph was fighting for continued government commitment barring racial discrimination in hiring. (During the war, this was spelled out in Executive Order 8802.) Randolph needed lobbyists to talk up what was called the Fair Employment Practices Committee across the country. Dovey Roundtree was hired to work on the West Coast.
Over the holidays, Dovey and William had a whirlwind courtship and decided to marry. When she left for the West Coast he accompanied her. But William Roundtree soon saw that Dovey Johnson Roundtree's dedication to the cause left little room for anything else.
The marriage ended amicably within a year.
Law School
While Dovey Roundtree dreamed of going into medicine, she saw by this time that Black people desperately needed legal representation. She entered Howard Law School in 1947. This put her in contact with men who taught there, including Thurgood Marshall and law dean Charles Hamilton Houston, a legal scholar who was vital in the civil rights movement.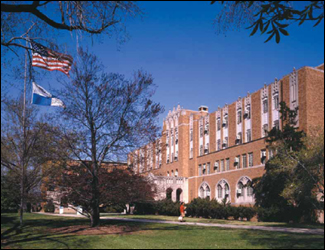 Marshall often permitted students to watch while he honed his arguments for Brown v. Board of Education. From Marshall's preliminary speeches and Houston's coaching, she saw what both men knew–only through integration could America create true equality.
"…only through integration could America create true equality."
Dovey Johnson Roundtree's Law Firm
During law school, Dovey Roundtree and a classmate, Julius Winfield Robertson, frequently studied together. After graduation, it was only natural for them to set up a law practice in Washington, D.C.
When they began, they both worked second jobs while trying to get the firm established, but as the practice grew, they were able to spend full time on the law.
Roundtree's Most Significant Case
Dovey Roundtree's most significant case was what became Sarah Keys Evans v. The Carolina Coach Company. It involved the all too-common discriminatory practice of forcing Blacks to the back of the buses.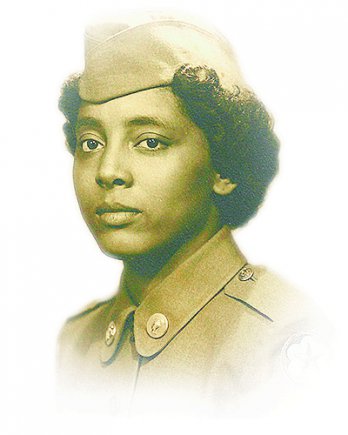 Sarah Keys Evans was serving in the Women's Army Corps and was stationed at Fort Dix, New Jersey. When her leave began, she left base in full uniform, planning to take one bus from Trenton to a bus depot near her home in Keysville, North Carolina.
The year was 1952. At that time, the law stated that Blacks who began a trip in the North could continue in whatever seat they took on the bus as it traveled South…unless local bus companies had different rules.
In Sarah's case, a new driver took over in Roanoke Rapids, N.C., As he walked through the bus checking tickets, he asked Sarah Evans to move to the back of the bus so that a white Marine could have her seat.
It was near midnight. Keys was groggy from sleep but she knew her rights and refused. The driver asked again, and when she continued to refuse, he insisted that all passengers get off the bus.
After conferring with the bus company, the driver was given a new bus. Passengers re-boarded the new bus—all except for Sarah Evans. She was left behind on her own in a Southern bus station in the middle of the night, still wearing her military uniform. (Full story here).
Police Summoned
The police were called by the staff at the bus depot. She was picked up by the police for loitering.
When Sarah Keys Evans finally made it home, her father made it very clear that "doing nothing" was not acceptable. He set up an appointment for the two of them to meet with Dovey Roundtree in Washington.
This case particularly appealed to Dovey Roundtree as she, too, had been forced to switch seats while in uniform when she was traveling in the late 1940s. And in 1950, when she splurged on first-class seats for her mother Grandma Rachel to come to her law school graduation, they not only were denied access to the first-class section but because the second class sections of the train were so full, they had to stand the entire trip from Charlotte, to DC (a 10-hour ride).
Dovey Roundtree knew exactly what Sarah Keys Evans encountered.
Decision in Favor of Sarah Keys Evans
After much legal wrangling and many delays, Dovey Roundtree brought in a legal victory for Sarah Keys Evans. The Interstate Commerce Commission ruled in favor of Roundtree's argument that a 1946 Supreme Court decision barring discrimination in interstate travel applied to this case.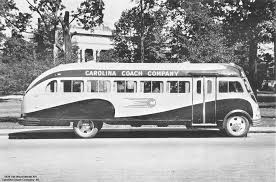 When the decision was handed down in 1955, it was hailed as a major breakthrough for the civil rights movement.
But nothing changed.
Local bus companies south of the Mason-Dixon line, continued to make their own rules, and the ICC did nothing about it. Not until 1961 when Robert F. Kennedy came in as U.S. Attorney General, was there a shift.
It took the civil rights movement and the "Freedom Riders" of the 1960s to force change. The Freedom Riders mapped out routes and planned for activists to ride bus after bus protesting discrimination. Violence was rampant. Finally, on May 29, 1961, the Justice Department ruled that there must be enforcement of the rulings. This eventually put a permanent end to segregation in travel across state lines.
On Her Own
In 1961, Julius Robinson died of a heart attack, leaving Dovey Roundtree to figure out a new plan for her law practice. She reduced her office size to give her more freedom as to what types of cases she took.
She soon found herself with a request to defend a murder suspect. Though she did not specialize in criminal law, a call from the accused's mother made Dovey realize she had to take the case—no one else would.
Murder of Socialite Pinned On Black Man
Shortly after 12 noon on October 12, 1964, Mary Pinchot Meyer, a well-to-do woman in Washington, D.C. (and a former wife of Central intelligence Operative), was murdered mid-day when she went out to take a walk in Georgetown along her usual route along the Chesapeake and Ohio towpath. Not long after leaving her home, she encountered trouble. There was a struggle…she was knocked down and dragged at least twenty feet, and then shot point-blank. It was 12:40 in the afternoon.
A mechanic was on the road above the towpath, trying to fix a car that had stalled. He heard the shots and went to the wall where he could look down on the towpath. The scene was quite a distance away but he could make out figures.
Shortly after this occurrence, about a quarter mile from the murder scene, Ray Crump was found walking along the towpath. Crump had called in sick to his job that day so that he could meet a girlfriend along the towpath. He passed a couple of joggers and was soon stopped by the police who arrested him.
When the mechanic was shown the photograph of Crump, he gave a positive identification of Crump as the killer.
The murder was a big news story. Not only was it brazen, having happened in broad daylight, but Mary Pinchot Meyer was from a good family, was the former wife of a CIA operative, and traveled in all the right Beltway social circles. The town was obsessed with the story.
Connection Through Church
Ray Crump's mother attended church with Dovey Roundtree and called asking for help for Ray. Ray Crump was a day laborer—a small fellow who was not of full mental capacity. The accusations against him pushed him further into his muddled thinking, and he had no way to explain to Dovey what might have happened. She had little to work with.
Given the social status of Meyer and the fact that her ex-spouse was CIA, the government seemed to want the case to move along quickly. Ray Crump should be prosecuted with the murder.
The evidence showed that Meyer had had a struggle with her attacker. She was then dragged about 20 feet and killed by two shots—one in her temple and one in her back. The shots were fired at close range by someone who knew what he was doing. She died quickly.
As the prosecution put together their case, Roundtree was stumped. Crump could say little in his own defense, and she was able to retrieve very little about Meyer's background. She told someone, "It was as if the woman hadn't existed before she went for a walk on the towpath."
The Trial
Press attention for the trial was high. The prosecutors had only circumstantial evidence against Crump. No weapon was ever found, nor was there any evidence that actually tied him to the scene. While they made their case artfully, the details gave Roundtree something to work with. There was plenty of evidence to give a clear picture of how she died.
The government took several days to lay out their case against Ray Crump. Then Dovey Roundtree began. She presented several character witnesses talking about Ray Crump.
Then she presented her counter arguments by focusing on three elements.
The prosecutor used a mapmaker to chart the limited number of exits there were to the towpath, attempting to point out that the murderer would have definitely been seen as he departed from the scene. Roundtree ascertained from the mapmaker that while there were only four or five specific paths out of the towpath, the area was very wooded. Someone could figure out a way to leave the area without traveling on one of the main arteries.
Reliability of the eyewitness. While the primary witness was the auto mechanic, there were also a few joggers who made their way along the path that day. With the the mechanic, she discussed with him how far away he had actually been at the time he saw Mary Pinchot Meyer's body. When he admitted that he was too far away to identify more than general colors worn by the suspect, that he certainly couldn't tell anymore than the color of the shoe for example…she laid to rest much of his credibility.
Finally, she introduced Ray Crump. The auto mechanic described the killer as being about 5 feet 8 inches tall and weighing 185 pounds. Dovey Roundtree asked Ray Crump to stand so the jury could see him. The man was no more than 5'3" and weighed about 130 pounds.
Roundtree's Closing Argument
In her closing argument, she said: "You hold in your hands the life of a man—a little man, if you please…. When you go into the jury room, you will take with you his image, and you must answer: Does he weight 185 pounds? That was the [testimony] of the witnesses who said there was a man five feet 8 inches on the towpath that did indeed murder this poor lady. This is not Raymond Crump, Jr."
It took the jury very little time to see that Ray Crump could not have been that man. He was set free.
Ben Bradlee's Autobiography Sheds Light
Much later, Ben Bradlee's autobiography, A Good Life: Newspapering and Other Adventures (1995), shed new light on the case. Fortunately, Dovey Roundtree was still alive to read it.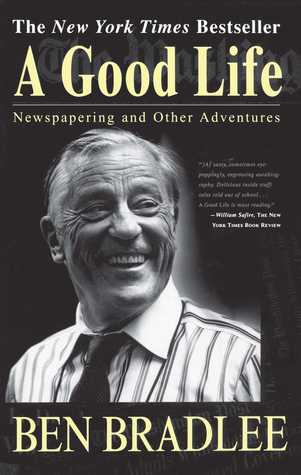 Ben Bradlee was the brother-in-law of Mary Pinchot Meyer. When she was murdered, he received a telephone call telling him to go to the house, locate her diary, and destroy it. When he and his wife arrived, they found a CIA counterintelligence specialist already there, trying to break into the house.
Using his key, Bradlee passed by him, located the diary and left. When he and his wife looked through the book, they saw that it had very personal details—including the reveal of Pinchot Meyer's affair with the late President Kennedy,
He wrote that he concluded this was in no sense a public document. The diary was destroyed.
So who committed the murder? Was it a government takedown?
Was it someone from the CIA?
The answer is still unknown, but Ray Crump should never have been tried for that case.
One-Woman Legal Aid Society
While continuing her work as a "one-woman legal aid society," as some called her, Dovey Roundtree fulfilled another dream. She became one for the first women to be ordained as a minster in the African Methodist Episcopal Church. This was personally important to her and gave her another outlet for helping people.
Dovey Johnson Roundtree remained a well-known figure in DC until she retired from law in 1996.
Many Honors
Roundtree was recognized with honors and recognitions, but perhaps none was as sweet as the letter written by First Lady Michelle Obama. The occasion was to celebrate the publication of Roundtree's autobiography, Justice Older than the Law, co-authored with journalist Katie McCabe.
The event was held at the Women's Memorial at Arlington National Cemetery. In her letter, the First Lady noted Roundtree's historic contributions to the law, the military, and the ministry, and stated: "It is on the shoulders of people like Dovey Johnson Roundtree that we stand today, and it is with her commitment to our core ideals that we will continue moving toward a better tomorrow."
Dovey Johnson Roundtree died on May 21, 2018 in her hometown of Charlotte, NC. She was 104.
"It is on the shoulders of people like Dovey Johnson Roundtree that we stand today, and it is with her commitment to our core ideals that we will continue moving toward a better tomorrow."

First Lady Michelle Obama, 2009