Henry Johnson (1897?-1929), served valiantly as part of the 369th regiment, known as the Harlem Hellfighters. On June 2, 2015, representatives of his National Guard unit were presented with the Medal of Honor awarded to Henry Johnson posthumously. This was almost one hundred years after his return from war.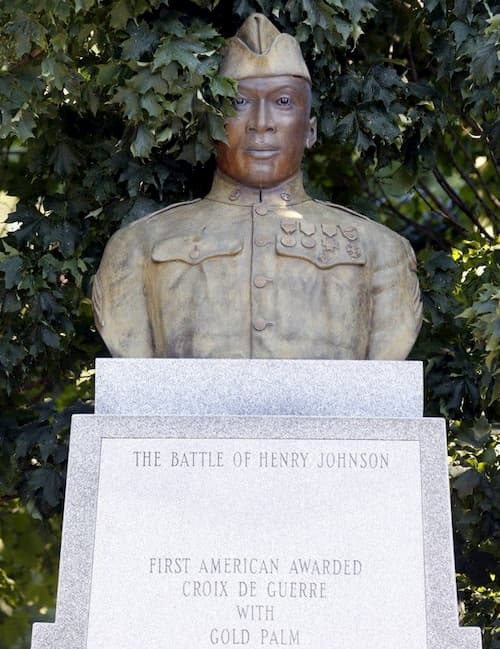 At the same White House ceremony, Sgt. William Shemin (1896-1973) , another World War I hero, was also honored with the Medal of Honor. Shemin had faced discrimination because he was Jewish.
"We are a nation, a people, who remember our heroes," President Barack Obama said of the two men, according to press reports. "They both left us decades ago, before we could give them the full recognition that they deserve. But it's never too late to say thank you.
"It takes our nation too long, sometimes, to say so," he continued. "We have work to do as a nation to make sure that all of our heroes' stories are told. The least we can do is to say, 'We know who you are, we know what you did for us. We are forever grateful.'"
Johnson is only the second African American to receive the Medal of Honor for World War I service.
Harlem Hellfighters Exhibited Great Bravery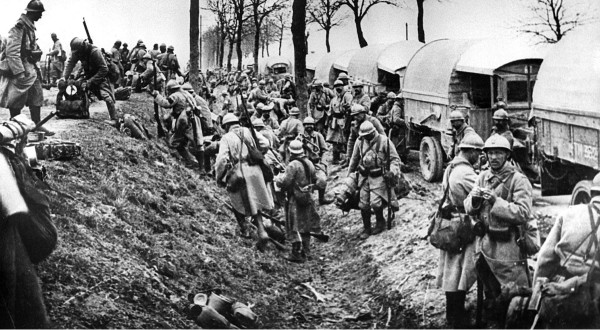 Johnson, a member of the all-black 369th Infantry Regiment, was passed over for U.S. governmental honors for nearly eight decades. Just after the war, Johnson received the distinguished Croix de Guerre by the French under whose flag the 369th fought. His ribbon also featured a golden palm for "extraordinary valor;" he was the first American to receive this high honor from the French government.
He received no honors from the United States, and the Harlem Hellfighters were barred from participating in the Victory Parade in New York City in 1918.
However, Johnson was acknowledged for his deeds by the American military as they used him for a period of time to help with recruitment. Following this, Johnson returned to Albany but was unable to find work because of pain from his war injuries.
His marriage ended, and Johnson moved to Washington, D.C. He received some help at Walter Reed but he had heart problems and drank heavily. He died at age 32 in an Illinois veterans hospital. Someone took note of who he was, however, and he did receive burial at Arlington National Cemetery.
Family Fought for His Honor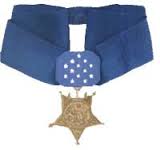 Johnson's family along with a group of scholars and activists felt he had not been properly recognized. They assembled the necessary paperwork and campaigned for him to be acknowledged posthumously. In 1996, he received a posthumous Purple Heart. The group went on to campaign for further recognition, and in 2003 he was given the Distinguished Service Cross. The Medal of Honor, however, was denied at that time.
Ten years later, Henry Johnson's cause came up again. This time the military hired a genealogist (as they do for all Medal of Honor candidates) to trace Johnson's lineage. At this point, the family received upsetting news. The man they had known as their grandfather was actually not a blood relative. (Herman Johnson, his son, passed away in 2005 but his daughter Tara Johnson carried on the fight.)
When the family received the news, they were devastated. But after talking with representatives from Senator Schumer's office, it was agreed that the Johnson family would still be guests of the government at the ceremonies.
"America can't change what happened to Henry Johnson," Obama said. "We can't change what happened to too many soldiers like him who went uncelebrated because America judged them by the color of their skin and not the content of their character. But we can do our best to make it right."
To read the full story of Henry Lincoln Johnson, click here. For more on the Harlem Hellfighters, click here.