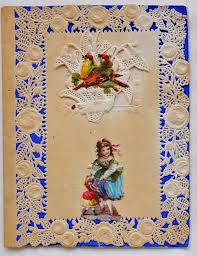 Valentines need to be held to be appreciated. An e-valentine just isn't the same.
A woman in Massachusetts was the first to develop the concept of mass- producing valentines. She did so out of necessity, because her small idea caught on and grew big.
Valentine Entrepreneur: Esther Howland
Esther Howland grew up in Worcester, Massachusetts, where her father owned a large book and stationery store. She attended Mount Holyoke Female Seminary, graduating in 1847.
One of her father's vendors sent Esther an English valentine. Stylistically these cards were quite elaborate; they featured hearts and usually multiple layers of lace and added decoration. They were much more impressive than the simple cards that were used as valentines in the U.S. in the early 1800s.
If the vendor meant to woo Esther, he failed, but he gave her a great idea. She requested that her father order special materials and she experimented with crafting her own valentines. By 1849 she had created a dozen different cards, and her brother agreed to take them with him on sales calls.
Esther was hoping for $200 worth of orders. Her brother came back with orders for $5000 worth of Esther's elaborate cards.
Sales Success Forced a Bigger Plan
Though she had expected to make the cards herself, Howland rapidly came up with a new plan. She contacted her friends and set up an assembly line of card makers at her home, pre-dating Henry Ford's assembly line by 50 years. She also realized the possibilities offered by "cottage industry." She provided a finished sample and a box to women who preferred to assemble the valentines in their own homes.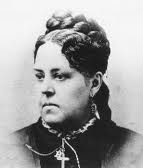 As her production system fell in place, Howland began to grow her business. She advertised in local papers and took orders through her family's stationery shop. When her activities outgrew her family's house, she moved the operation to a rented building in downtown Worcester.
Esther Howland's Business Grew
Esther Howland built the New England Valentine Company into a flourishing business by introducing many variations on her cards. Anticipating that customers might want to personalize the cards, she provided her vendors with a book of 131 different verses that could be inserted within most of the cards.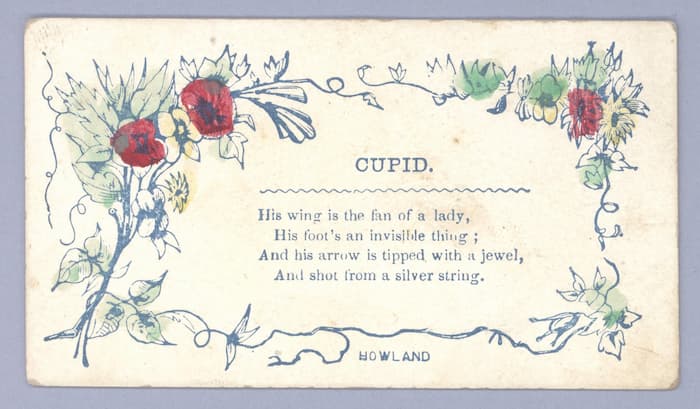 She also created cards for all budgets. A simple Howland card sold for five cents but the price went up for the more detailed cards. A card trimmed with ribbons or featuring intricate artistic illustrations would cost more. Some of her truly elaborate cards were highly decorated and had inner envelopes for a secret love message or lock of hair or even a ring. These might sell for as much as $50—a lot of money for a card in any day but a considerable sum of money at that time.
When she had to travel on business, she eschewed the custom of a woman alone needing to travel with a chaperone. Esther Howland clearly established that women could manage just fine traveling on their own.
Sold the Business
As her father's health worsened, Howland felt she needed more time to care for him. In 1881 she sold her business to another Worcester stationer, who added to his line, cards in the "Howland Style."
In 2001, the Greeting Card Association established an Esther Howland Award to be given annually to a "greeting card visionary."
To read about another entrepreneur, read the story of Fannie Farmer, who instituted measurements to cooking.