Today we celebrate both Abraham Lincoln's birthday (February 12)  and George Washington's birthday (February 22) on the same weekend, so in honor of both presidents I would like to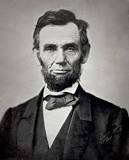 call your attention to several stories I have written about both presidents.
Abraham Lincoln's childhood story is filled with deep sadness, personal perseverance, and an eager desire for education.  To ready about young Lincoln, click here.
His trip to Gettysburg is featured in this post, and last summer, his dog Fido was among the dogs we celebrated during the Dog Days of Summer.
The story of George Washington's youth is also featured on America Comes Alive, and there are many facts that need to be separated from the myths.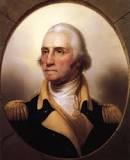 He, too, had dogs, and to read about George Washington's hunting dogs, click here.
Another little-known story of Washington concerns his teeth–the poor man was in pain for much of his life from dental issues. Here's what we know about his tooth pain and suffering.
And check back tomorrow for another new story celebrating Black History Month.