Elmer's Glue was first introduced by the Borden Company in 1947.

A dairy company going into the adhesive business may at first seem surprising, but it makes good sense when you learn that one of the prime ingredients in this early form of the glue was casein, the protein in dairy milk. (Today's glue is made from synthetic substances.)
Borden called their product, Cascorez Glue. The early packaging was a glass bottle with a separate ice cream pop-type wooden applicator. It was attached to the side of the bottle with a rubber band. Elmer, the bull, was not featured on the original product.
Consumers liked the fact that liquid glue was easier to use that paste, and they liked the white glue better than the other glues on the market. LePage's Glue had been introduced as early as 1876, but it was a permanent adhesive. It was also smelly because it was made from fish byproducts.
In contrast, the white glue from Borden spread nicely and dried clear. The glue could be washed off school desks and cleaned from hands as well.
Consumers complained about the breakable glass bottle and the separate stick applicator that could easily be lost. Borden soon remedied those problems.
Who Invented Elmer's Glue?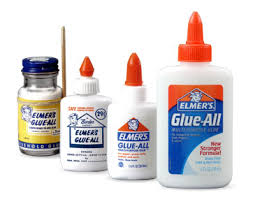 By the time, glue was being manufactured by Borden, the Borden Company was a relatively big conglomerate. Instead of one sole inventor, a team of chemists worked on the development of the glue. Ashton Stull (1917-1991), vice president of the chemical division from 1938-1968, oversaw the team.
Borden never patented the glue (perhaps to keep the ingredients under wraps), and Stull was never listed as the inventor. However, in 1990 Ashton Stull was honored by Georgia Tech and given their "Dream Maker Award" for his part in the development of Elmer's Glue-All.
How the Glue Became Elmer's Glue
To understand how a bull named Elmer came to sell glue for Borden,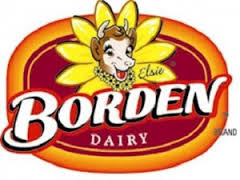 we need to look at the dairy business. The Borden Company had learned the importance of a strong marketing campaign with their milk products. Milk in the early 20th century often carried disease. Tuberculosis was common as were various illnesses that the cows picked up from the unsanitary conditions on farms.
Borden was one of the first dairies to purchase a farm where the milk was being pasteurized. It was more expensive to produce milk that was processed, so Borden needed a way to convince people that the pasteurized milk was worth it.
In the mid-1930s, all of Borden advertising was overseen by Stuart Peabody. He directed the company's illustrator, Walter Early, to create a friendly image that would convey a feeling of trust. Together the two men came up with the image of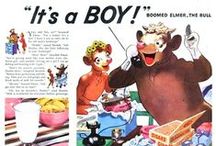 Elsie. Elsie was a cartoon cow with kindly big brown eyes, and an open and welcoming face. She wore a daisy chain around her neck.
Elsie was introduced in 1938, and became popular quickly. A survey done in the 1940s found that 98 percent of the American public recognized Elsie. She is still widely known today.
Elsie and Elmer
Over time, Elsie acquired an All-American family: a husband, Elmer, in 1940, and children, Beulah and Beauregard, in 1948. In 1957, the company added more children–twins, Larabee and Lobelia.
Elsie's home life was often featured in Borden advertising, so Elmer had been in milk ads for almost ten years by the time the company was looking for a new way to market their glue.
Elmer was always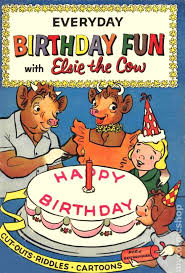 fixing things for Elsie. It was perfect. If Elmer's face appeared on a household product like glue, it still fit the Borden story line.
By 1951 the former Cascorez Glue was repackaged in a white squeeze bottle with an orange twist cap. The product was renamed Elmer's Glue-All, and Elmer's face and name were prominently featured in the new logo.
The easy-to-use packaging and strong marketing campaign successfully put Elmer's Glue-All ahead of the competition.
Elmer's Glue and the Company Today
Much has changed in almost seventy years since Elmer's Glue entered the marketplace. While the packaging remains familiar, it is now made entirely of non-animal products that are just as effective—if not more so—than the original product.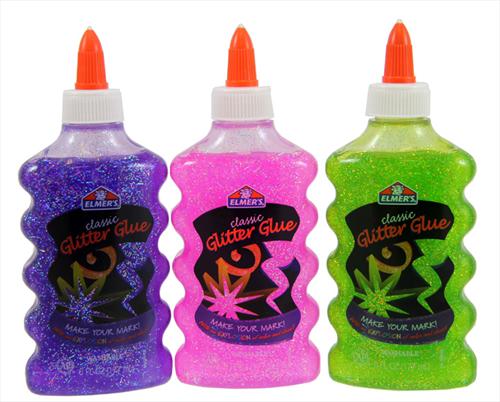 Borden also has greatly expanded the product line. The company makes specialty glues that work on different types of surfaces, like Krazy Glue. Some consumers appreciate buying Elmer's Glue as a glue stick. Glues are also manufactured in colors and with glitter to make them appealing for various craft projects.
In the mid-1990s, the Borden Company was purchased by a private equity firm that spun off Elmer's Glue as a separate entity. Since that time, Elmer's had acquired other craft companies. In 2003, it merged with Hunt Corporation, maker of X-acto knives and other office products. This further expanded Elmer's market into both adult crafts and office products.
Despite all the new options, the familiar white squeeze bottle with orange cap and Elmer's face on the packaging can still be found in almost every household and classroom today.
Interesting Uses of Elmer's Glue
In addition to craft projects, a document on a website, dedicated to America's Greatest Brands, noted three fascinating and unusual uses of the Elmer's product:
Sea World of San Antonio used Elmer's glue to repair the shell of an unhatched penguin egg. The egg was successfully incubated and when the baby chipped it's way out, it was named Elmer after its savior.
An emergency room once used Elmer's glue to remove 600 spines that had become stuck on a child's arm when a potted cactus fell on her. By pouring the glue on the child's arm and drying it quickly with a surgical lamp, they were able to peel away the cactus needles.
Sand sculptors frequently spray their works of art with a spray consisting of a mixture including Elmer's Glue. This helps slow the erosion of the sand sculptures.
To gain a more complete understanding of how broadly Elsie and Elmer were known to the American public, read Brownie, the Town Dog of Daytona Beach. In the 1950s, Elmer and Elsie were "vacationing" in Florida, so Elsie and of her calves came to Daytona Beach to meet Brownie—a public relations person's dream!