Mexican-born Silvestre S. Herrera (1916-2007) wasn't even a U.S.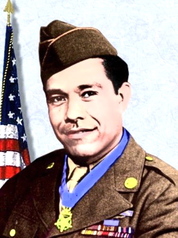 citizen when he signed up to fight for the United States in World War II. As Herrera himself said after obtaining citizenship: "I am a Mexican-American and we have a tradition. We're supposed to be men, not sissies."
Early Life for a Mexican-American Hero
Silvestre Herrera and his wife, Ramona, settled in Phoenix, Arizona, in 1928. By the time World War II was underway, they had three children; husbands with families were initially exempt from the draft.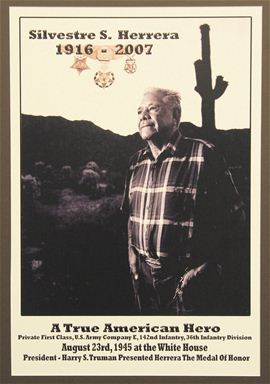 In late 1943, the Army needed more men, and so the exemption for men with families was dropped. Herrera received a draft letter and was to start service in January of 1944. He and Ramona were now expecting their fourth child, so Herrera decided to go and visit his family to be reassured that they would look after Ramona and the children while he was gone.
Silvestre got the surprise of his life when he sat down to tell his father the news of his being drafted: "You're not an American citizen," said the man who revealed himself to be his uncle, not his father. He explained to Silvestre about his birth—Silvestre had been born in Chihuahua, Mexico, to parents who died of influenza in 1917 when he was less than a year old. Because Silvestre was so young, the uncle decided it would be easier to simply "adopt" him as his son and bring him along with his family to settle in El Paso, Texas, where they hoped to find a better life.
Herrera's Desire to Serve
The uncle felt this absolved Silvestre of his responsibility, but Silvestre felt differently: "This country had already provided so much for me and my family that I wanted to go," he later told a reporter from the Public Affairs unit of the Arizona National Guard.
This cannot have been an easy decision, as bias against Hispanics ran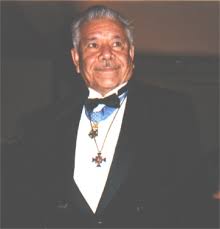 high. Herrera must have known that he would encounter issues within the military, even though he was being drafted.
However, Herrera appreciated what he had been told: that serving in the Army would help him gain citizenship—something that mattered greatly to him now that his assumed citizenship had been taken away.
Herrera was assigned to the 36th Infantry of the Texas Army National Guard which was eventually added to Company E in the 142nd Infantry. They were soon on their way to the European front, arriving in Europe in the summer of 1944.
By the winter of 1945, the Allies had an overarching plan to keep driving the Germans back. The intent was to push the Germans back, beyond the Rhine River and solidly back into the original boundaries of Germany. The British would attack from the north while French and American armies would hammer away from the south.
Operation Undertone
For the Americans this was called Operation Undertone, and Day One was March 15, 1945. Herrera's unit was marching along a road near the town of Mertzwiller, France, very near the German border. There were woods on both sides of the road, and suddenly the 36th Infantry was hit by machine gun fire from two directions.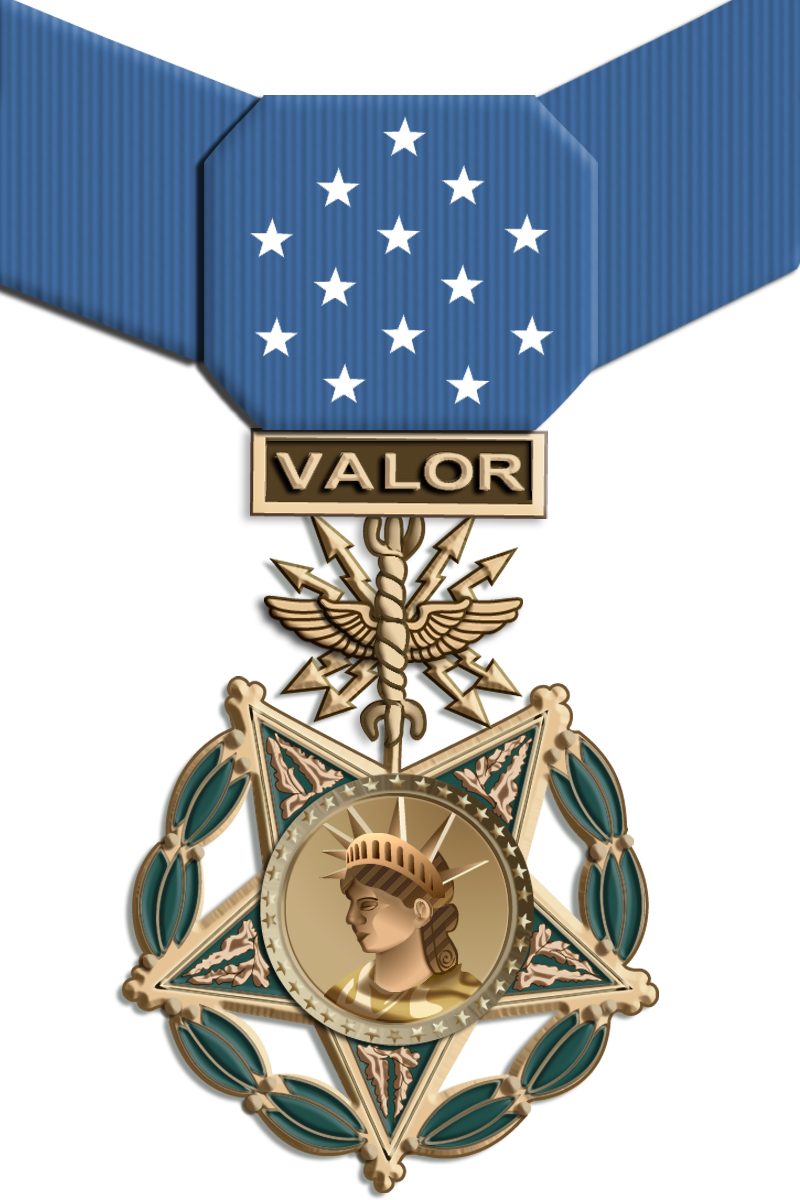 Many of the men dove for cover, but Herrera spotted the area where the firing was coming from and he ran toward it, firing his M-1 Garand semi-automatic rifle as he ran. (The M-1 has an 8-shot round before reloading is necessary.) When he got closer, he tossed two grenades into the machine gun nest, and the explosions knocked the Germans off their feet. With only a rifle and his own bravery, Herrera continued the attack. By the time he emerged, eight of the Germans had thrown down their weapons and surrendered to him.
Herrera marched them back to his squad where others took responsibility for the captives, and Herrera, who later said he couldn't hear the commanding officer anyway, took matters into his own hands and ran for the second place from which machine guns were being fired.
Fight Continues
That area, unfortunately, was laced with landmines. Allied soldiers had been peppering the area with rocks, attempting to set off the landmines and thereby, make it safer to cross. Unfortunately, there were mines they had not yet triggered, and Herrera still hit one as he ran. The explosion brought him down, severing both his feet at the ankles. Herrera was still conscious so he kept firing, trying to draw attention to himself while the rest of the platoon flanked the machine gun emplacement and captured the enemy.
Following that battle, Herrera was taken to a field hospital to begin the long process of recovery.
Silvestre Herrera's bravery made him a likely candidate for a Medal of Honor, but then the military realized that he wasn't a U.S. citizen. This gave them pause, but the decision was made to award him the Medal of Honor anyway. People of rank made certain he would be given citizenship shortly after.
Mexican-American Hero At Medal of Honor Ceremony
By August 1945, Silvestre Herrera was well enough to attend the White House ceremony in a wheelchair. President Truman presented him his medal, the highest military honor given in the U.S.
In part his citation read: "The magnificent courage, extraordinary heroism, and willing self-sacrifice displayed by Pvt. Herrera resulted in the capture of 2 enemy strong points and the taking of 8 prisoners."
He also became the first Arizonan in World War II to receive the nation's highest medal.
Shortly thereafter he was also awarded the Premier Merito Militar, Mexico's equivalent of the Medal of Honor. He was the only person at that time to have received both tributes.
Life After Military Service
In 1946 he was discharged from the military, having been promoted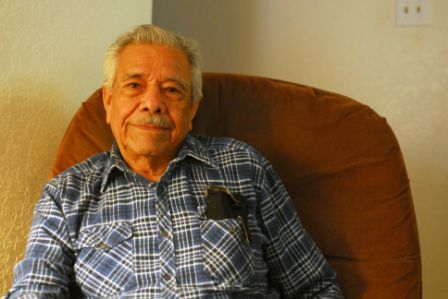 from private first class to sergeant.
He returned to his family, and while he was eventually fitted with prosthetic feet, his reduced ability to get around left him time to develop his artistic talent. For the rest of his life he was a successful artisan, working in leather and silver.
He continued to be active in the community and was a popular speaker at various public forums, and he was the perennial grand marshal of the Phoenix Veteran's Day parade. You could also catch him on the dance floor now and then.
As time went on, Silvestre Herrera continued to receive more recognition. In 1956 an elementary school in Phoenix was named after him, and in 1998, a brand new army reserve center opened in Mesa, Arizona. It was named Sergeant Silvestre S. Herrera Army Reserve Center. Not bad for a fellow who wasn't even a citizen at the time of his military service.
As Herrera himself said: "This is an amazing country we live in and if you're not too lazy and work hard, you can really make something for yourself here."
***
One of my readers has noted that during World War II, persons of Mexican descent volunteered for service at a higher rate than any other ethnic group.