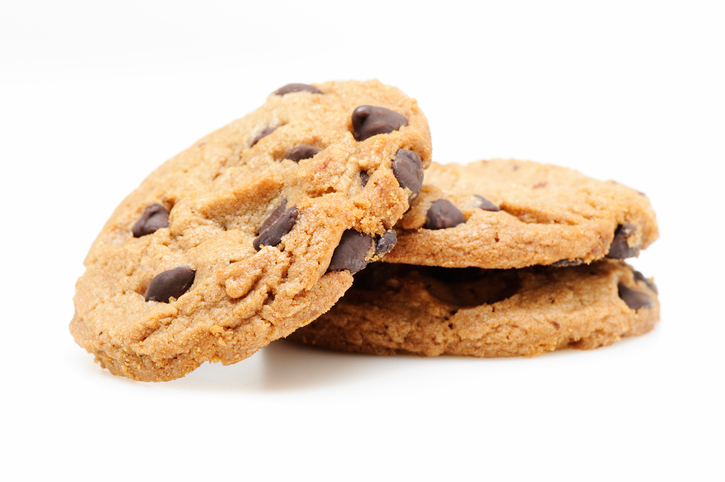 The chocolate chip cookie (toll house cookie) was first invented by Ruth Graves Wakefield (1903-1977). She was a trained dietitian who ran the kitchen of the Massachusetts inn she and her husband operated.
About Ruth Wakefield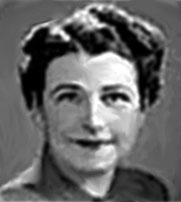 Ruth Graves was born in 1903 and grew up in Easton, Massachusetts. She continued her education at Framingham State Normal School of Household Arts. After graduation in 1924, she taught home economics at a high school in Brockton, Massachusetts, and also worked as a hospital dietitian.
Ruth married Kenneth Wakefield (1897-1997), a meatpacking executive, in 1926. Four years later they bought an old house in Whitman, Massachusetts. The house was built in 1817 as a personal home, but it was located on what would have been the toll road between New Bedford and Boston. With this historic location, the Wakefields planned to open it as a small inn, calling it the Toll House Inn.
The Toll House Inn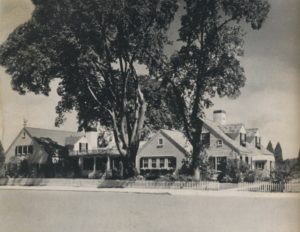 With her background in household arts, Ruth was well-prepared to put together a menu for the inn. Many of the dishes she prepared were based on colonial recipes as well as many from her grandmother. Over time, Ruth's reputation grew, and the Toll House Inn became well-known for her cooking, particularly her desserts.
The restaurant started with only seven tables, but soon they were serving 60 tables at most mealtimes.
As early as 1931, Ruth Wakefield found there was a demand for her recipes, and the couple published a cookbook that year, Ruth Wakefield's Tried and True Recipes.
Invention of the Toll House Cookie
In 1938, Ruth Wakefield with her cooking assistant Sue Brides, was experimenting with pecan drop cookie dough. The basic cookie recipe involved half white sugar and half brown sugar, and people loved it, but Ruth felt there could be interesting variations. She planned to melt baker's chocolate and add it to the dough.
When she discovered she was out of baker's chocolate, she looked around her pantry and found semi-sweet chocolate bars given to her by Andrew Nestlé. (The Nestlé Company's first product was condensed milk but by 1930, they branched out into different forms of chocolate.) She chopped the bar into small bits and sprinkled them into the blond dough.
When the cookies were baked, she discovered the chocolate had not melted or been absorbed, and dinersf loved them. She named the cookies, Toll House Chocolate Crunch Cookies.
Word Spreads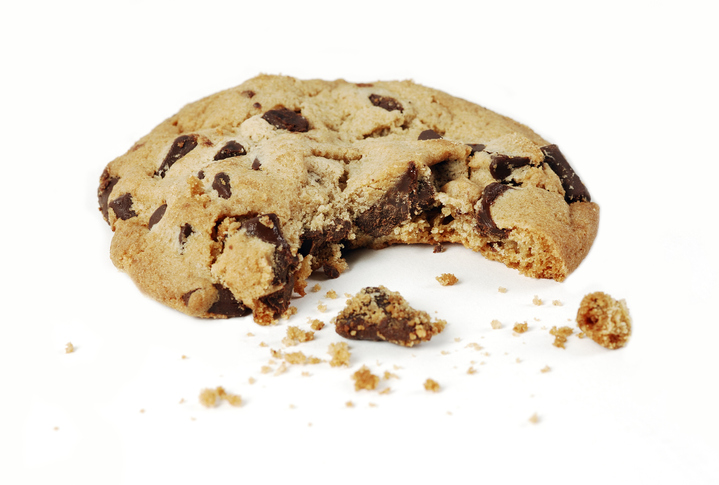 As customers began to request the cookies, word spread. The Toll House Inn featured the cookie recipe in some of their ads, and in the late 1930s, when a new edition of the cookbook was published, the recipe was included.
In addition, General Mills employed a woman named Marjorie Husted, who was publicized as Betty Crocker. Husted/Crocker had a popular radio program where Wakefield's cookies were featured.
As Nestlé's sales went up, the company began coming up with product changes to encourage more sales. The first effort was to pre-score the bars to make it easier for home cooks to use the ingredient.
But it wasn't long before Nestlé began packaging the chocolate in chip form. Chips became the norm.
Nestlé and Toll House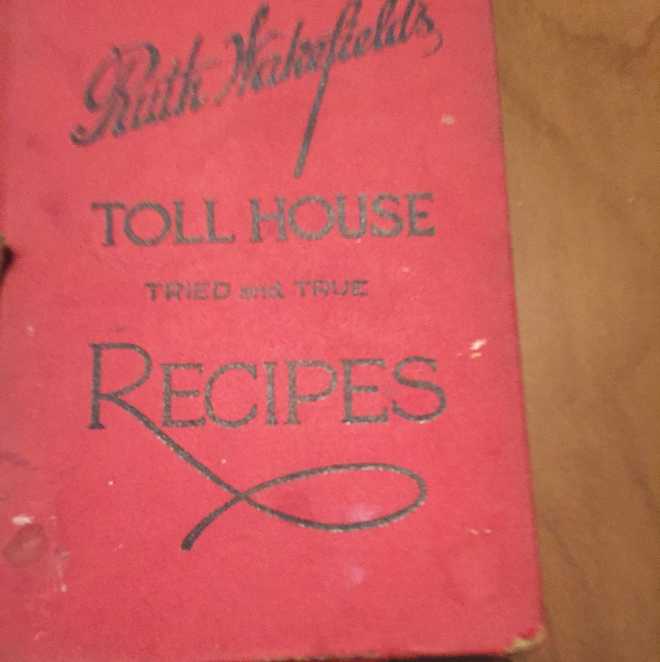 Stories differ as to whether Wakefield approached Nestlé or whether they approached her, but one way or another, Wakefield and Nestlé entered a partnership. Nestlé gained permission to print Wakefield's recipe on the back of their packaging. In return, it was said that Wakefield received a $1 payment for rights to the recipe, all the chocolate she would need for a lifetime of baking, and a consulting deal to work with Nestlé on other recipes. (Perhaps more money changed hands later.)
Toll House Cookies and World War II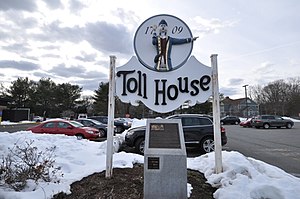 Sue Brides's daughter remembers that in the 1940s, the interest in the cookies had just become huge. As Massachusetts soldiers received cookie care packages from home, the Toll House Inn began receiving letters from all over the country.
Peg Brides worked in the kitchen with her mom, helping to pack boxes of cookies for overseas. (To read about the difficulty of sending packages overseas during World War II, read about the 6888 Central Postal Battalion.)
Click here for the Nestle Toll House cookie recipe. (According to Peg Brides, the original recipe used Crisco.)
And to read about another woman who changed our cooking lives by instituting careful measurements, click here for the story of Fannie Farmer.