While early Greeks and Mayans found various substances to chew on, it was Native Americans chewing on resin from spruce trees that inspired John Curtis (1827-1897) to create the first chewing gum that was sold commercially.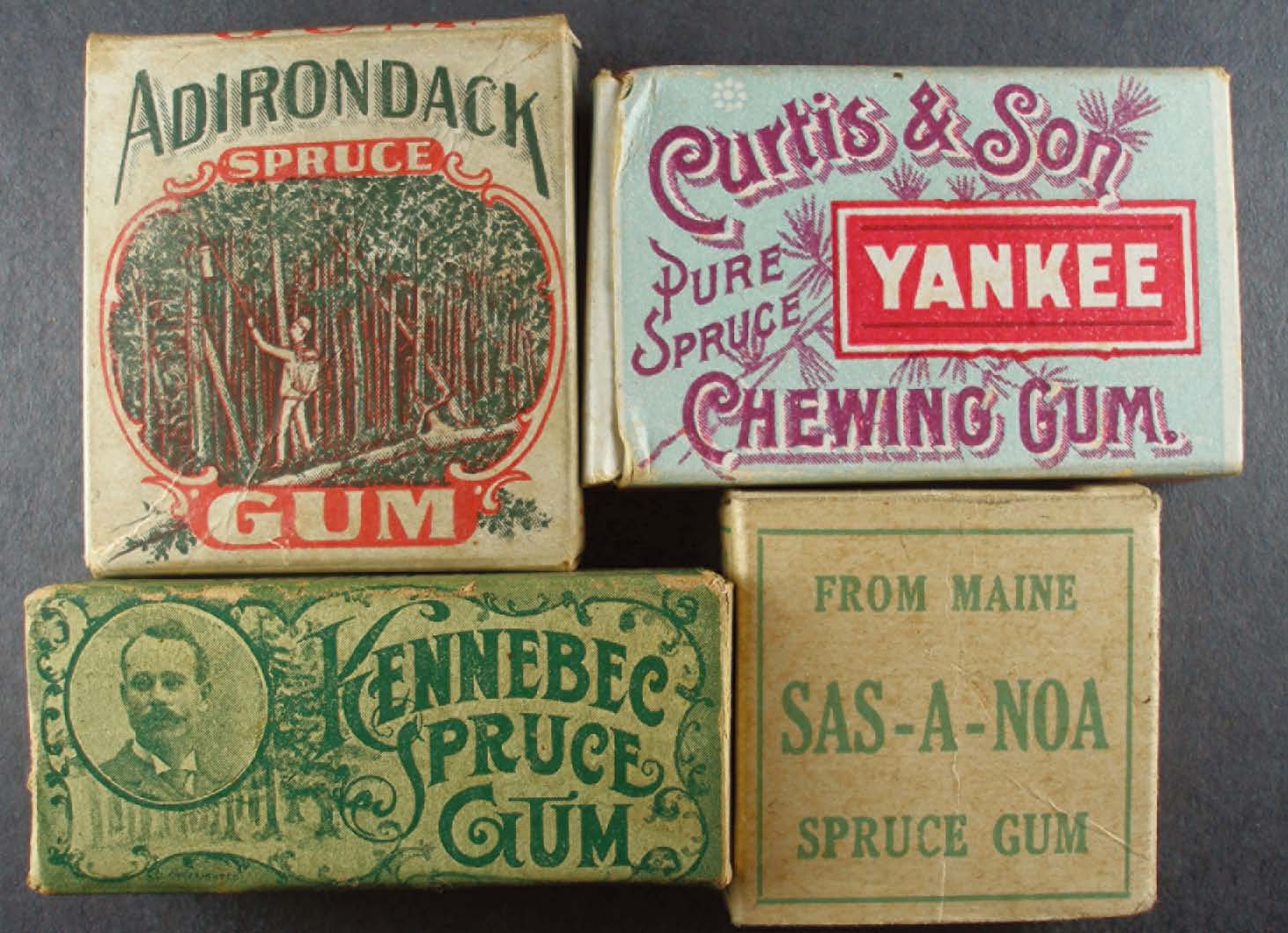 Once the Curtis family—father and son—perfected the product, they realized they needed to be near a spruce source so they moved to Maine.  While his father managed production of the product, John began introducing chewing gum to the marketplace.
Starting locally, Curtis began approaching stores in Portland with the new product "State of Maine Pure Spruce Gum."  The first years were difficult so he expand his territory and his product line.  John soon became a traveling salesman carrying patent medicines as well as his gum. He had a motto: "Give a man all you can for his money, while making a fair profit for yourself."
Sales began to build.  When Curtis and Son began, a few pounds of raw material would see them through the year.  Later, the business required several tons of material, and they employed 200 people turning out 1800 boxes of chewing gum in a day.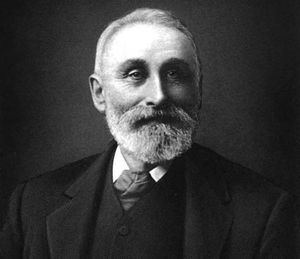 They also developed new flavors: American Flag, Yankee Spruce, White Mountain, and "Biggest and Best" were among them.
The Curtis family held tight to their secret process but they never patented any of the machinery they used.
Later Curtis went on to succeed in other businesses.  He made money in dredging, shipbuilding, and he owned the ferry between Portland South Portland.
In the meantime, other gums were coming into the marketplace. Many of those, like Wrigley, Dentyne, and Double Bubble, live on today.  But Curtis' Maine Pure Spruce Gum was the first.
– See more at: http://americacomesalive.com/newsletter-archive/in-celebration-of-male-inventors/#sthash.esossoo3.dpuf