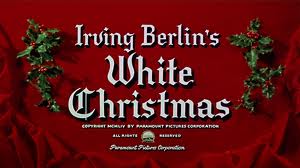 Irving Berlin's White Christmas has notched many top positions on "best-selling" and "most–recorded" lists. Exact numbers are difficult to pin down even by the careful staff of Guinness Book of World Records.
The song—written in 1940-41 was introduced at a time when sheet music sales were more important than record sales. The following year (1942), many of the "plays" of the recording were on Armed Forces Radio, at a time when the world was at war. Tabulating record sales was low on America's "to do" list.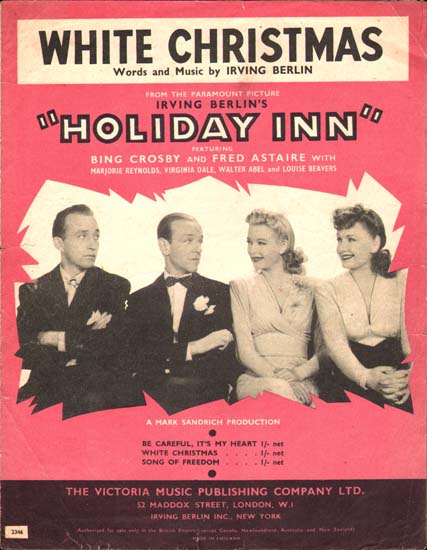 Speaking generally, however, the Bing Crosby recording of the song has sold more than 100 million copies worldwide. When the recordings by other artists are added to Crosby's, the sales of the song reach a very impressive 150 million. The only other song to come near this—and perhaps surpass it—is Elton John's 1997 recording of Candle in the Wind, a song he wrote in 1973 in memory of Marilyn Monroe but re-recorded in 1997 after Princess Diana died.
Here's how White Christmas became one of the most successful songs ever.
Irving Berlin
Irving Berlin (1880-1989) was born Israel Baline in Tyumen (part of western Siberia). He was the youngest of eight children, six of whom emigrated with their parents to the U.S. in 1893.
His father, a cantor, had trouble finding steady work in America, so the children accepted after-school jobs. Izzy, as Irving was then called, sold newspapers and delivered telegrams during grammar school. After his father died in 1901, Izzy left school and supported himself as a "song plugger." (Sheet music companies hired "buskers" or "song pluggers" to travel the city and perform new songs in saloons, vaudeville theaters, and on street corners. By introducing a song to the public in this way, the companies hoped to stimulate sheet music sales.)
Singing Waiter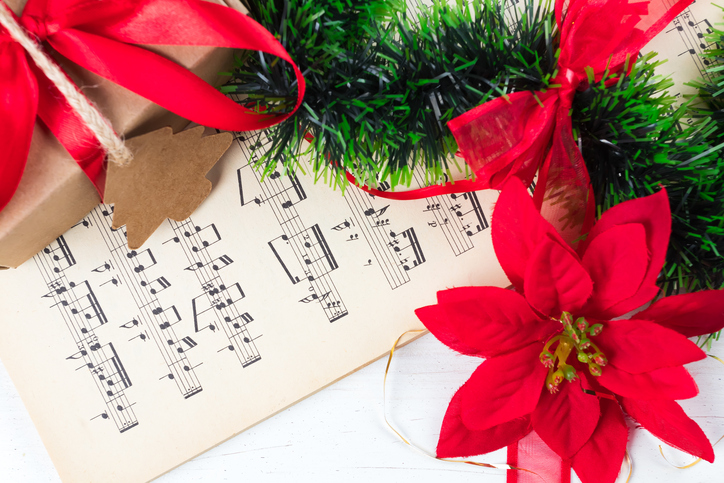 Izzy had a fine singing voice and a superior ear for music. At 16, he became a singing waiter at the Pelham Café in Chinatown in New York City. He taught himself the basics of piano playing, but he was never skilled at it, nor did he ever learn to write music. But his time at the Pelham Café gave him invaluable experience. He began composing with a partner, and because he performed what he wrote, he learned about audience reaction and what makes a song a crowd-pleaser.
His first published song—written and published while he was still at the Pelham Café—led to his name change. The song was called Marie from Sunny Italy. When the sheet music came back from the publisher, there was a typo: I. Baline became I. Berlin.
Berlin went on to be one of the most successful songwriters of all time. His songs, listed here, have been and are still recorded by top performers.
White Christmas was to become the most popular Christmas song ever written. It continues to be a December perennial, recorded by many solo artists and orchestras.
Writing White Christmas
When people today talk about White Christmas, the conversation usually begins with, "Did you know it was written in Beverly Hills?" or "…Palm Springs?" The thought of this ballad to a wintry white holiday being written by a pool in 80-degree weather seems to fascinate.
So was White Christmas written in California? According to Jody Rosen, author of White Christmas: The Story of an American Song, the song may have been drafted in or near Los Angeles, but it was undoubtedly finished in New York or at the Berlin family's weekend house in the Catskills. Like writers of all types, Berlin had a habit of writing something and putting it away if he wasn't satisfied. He called these his "trunk songs."
Song First Shared with Staff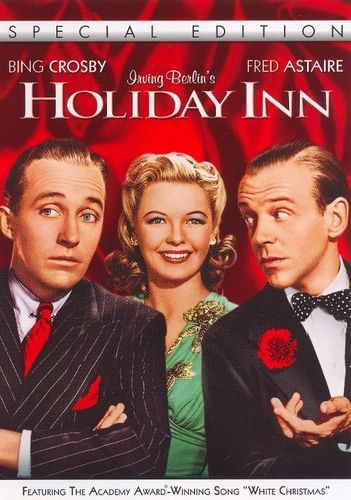 The first time the song was introduced to his staff was on January 8, 1940. On that day, Berlin appeared in his business office to meet with Helmy Kresa, the fellow who scored his music. Berlin would sing the song and work carefully with Kresa, until the melody Kresa wrote sounded just as Berlin heard it in his head.
When Berlin came in, he announced that he wrote the song "over the weekend." The Berlin family was in New York through the holidays that year, so he must have written or at least polished it there.
White Christmas was also originally written as a satire. As Berlin envisioned it, the song would be part of a musical revue. It would be performed tongue-in-cheek by sophisticates, drinks in hand, standing around a Hollywood pool surrounded by palm trees.
White Christmas To Be Part of Movie
That spring (1940), Berlin signed to do a musical for Paramount. The plot Berlin had in mind featured a vaudeville performer retiring to run a country inn. The gimmick was that it was a "holiday inn," open for overnight guests only on holidays. Berlin would provide a holiday-themed score that would take viewers through the year of holidays.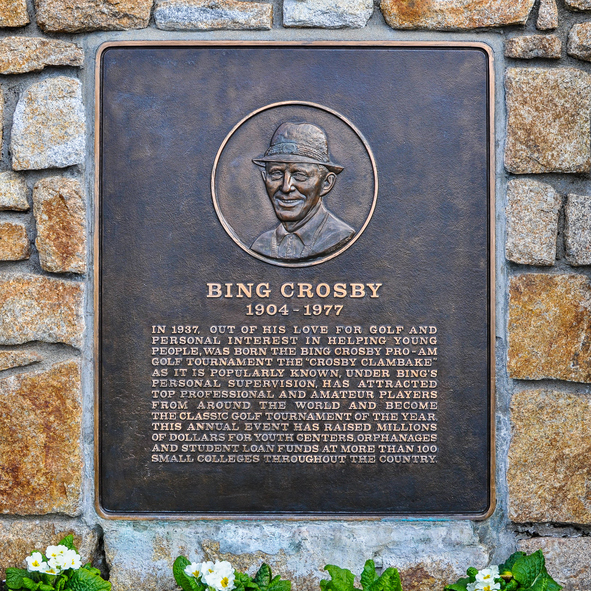 Casting for the film and early rehearsals for Holiday Inn began in the autumn of 1941. Irving Berlin knew his recently finished song, White Christmas, was a good one. The deal he made with Paramount was that White Christmas would be part of the film only if Paramount managed to sign Bing Crosby (1903-1977). Crosby was already a big star.
World Shocked by Attack
In the midst of planning for Holiday Inn, Berlin, Crosby, and all Americans were rocked by national tragedy.
On December 7, 1941, a surprise attack by the Japanese did unfathomable damage and caused great loss of life at the American port at Pearl Harbor. President Franklin Roosevelt summoned his military leaders to the White House and ordered a bombing raid on Japan. The country was at war.
Just a few days after this—December 24, 1941—Bing Crosby introduced White Christmas, perhaps as a note of hope, on his highly successful radio broadcast, Kraft Music Hall.
By late December of 1941, Americans were enlisting in the military in record numbers as America mobilized for war. They heard White Christmas not as a spoof but as a longing for days "just like the ones I used to know." The lyrics took on a whole new meaning for soldiers on their way overseas.
Movie Release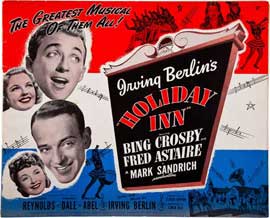 When Holiday Inn was released in 1942, the hit song was as expected: Be Careful It's My Heart, which tied into the Valentine's Day celebration at the fictitious Holiday Inn.
Berlin—ever the savvy song plugger–was happy about this as he planned a push for White Christmas closer to the December holiday.
What caught Berlin by surprise, however, were the requests for White Christmas on radio starting in the early fall. By October, White Christmas was topping the charts.
Berlin was worried the song's popularity would die down, but his worries were unfounded. On November 21, White Christmas began a 10-week run on top of the Hit Parade.
In 1942, one million copies of sheet music and 2 million copies of Bing Crosby's recording sold…it was huge, and it's a big part of holiday music every year since.
Song Writing Style of the Era
Songs like White Christmas, written during the Tin Pan Alley era, had a prescribed format. A 16-bar verse led into a 32-bar chorus, and with almost all songs it was the chorus that people remembered.
The verse of White Christmas became problematic for Berlin when he saw what people looked for in listening to the song. His verse, which set up the satirical scene he envisioned, was:
The sun is shining, the grass is green
The orange and palm trees sway
There's never been such a day
In Beverly Hills, L. A.
But it's December the 24th
And I am longing to be up north….
I'm dreaming of a white Christmas…
(Chorus continues)
Berlin rapidly saw that the soldiers took a very different sentiment from White Christmas, and he wanted to honor the spirit of his listeners. He notified his publishing company that going forward all recordings and sheet music should be published without the first verse.
Many Years Later Verse Reappears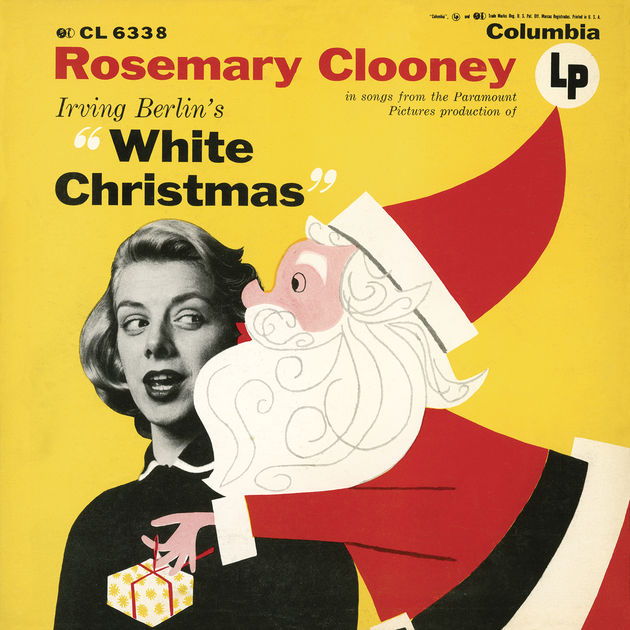 For many years, no one thought about the original first verse of the song. Then in 1989, Rosemary Clooney (1928-2002), star of the 1954 movie, White Christmas, recorded the song. She included the first verse.
This became the start of speculation as to where Berlin was when he wrote the song.
Song Hits Right Note
While most other holiday songs promise a time of unmitigated joy and merriment, the melancholy undertone of White Christmas continues to appeal. "Fairy tale" holidays are rare, and White Christmas reminds us that others, too, identify with the song's ambivalence. Will this year's holiday ever equal the ones of the past?
Maybe not, but we can always dream and share our dream with others.
Berlin and Crosby, a Great Team
Irving Berlin and Bing Crosby were forever united by what turned out to be one of the best decisions either of them ever made. Berlin imagined the lyrics and the tune; Crosby could evoke just the right feeling.
"It's a little late—after almost twenty-seven years—to send you a fan letter about White Christmas," wrote Irving Berlin to Bing Crosby in 1967. "But I heard you sing it last night on the Hollywood Palace show. Not only were you the first, but you remain the best."
Later Berlin was to write that after Berlin first played White Christmas for Bing Crosby at Paramount, Crosby said, "You don't have to worry about this one, Irving."
***
To read the story of how the song, White Christmas, was part of the coded signal about the fall of Saigon, click here.
And for more about the music technology of the era, read "How a 1920s Technology Changed Music."