President Joe Biden and First Lady Dr. Jill Biden moved into the White House in 2021 with two German shepherds. Thirteen-year-old Champ and two-year-old Major. After a presidential term with no pets in the Executive Mansion, the Bidens brought a return of four-legged vitality to 1600 Pennsylvania Avenue. (Most presidents have had pets of some type during their time in office.)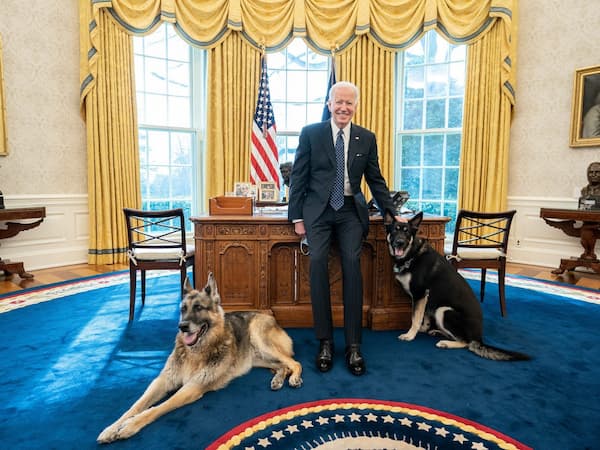 The Bidens were always "dog people. With the time demands of politics, it was sometimes difficult to have a pet. In some ways, the Bidens story of Champ mirrored that of President Obama's family. After many, many months of campaigning, Barack Obama announced in one of his earliest speeches that his girls would soon be getting the puppy they had so long desired.
Jill and Joe Biden seemed to have a similar agreement. Once the couple settled in to the Naval Observatory –the official residence of the vice president—Dr. Biden allowed as how they, too, could have a pet. Champ was added at that time.
Joe Biden's Early Dogs
Joe Biden grew up in a family with big dogs. He told an audience that Labs, a Great Dane, and German shepherds shared the family home at various times.
Biden admired the strength and intelligence of the German shepherd. While he was in law school at Syracuse University, Joe Biden had a German shepherd named Senator. Biden trained him and showed him in obedience trials as time permitted.
For that reason, it was logical that their new puppy might be that breed. IN 2008, there was great public outcry when the newly elected vice president adopted a puppy from a breeder when shelters are filled with available dogs. That said, one look at Joe Biden holding the puppy explains everything.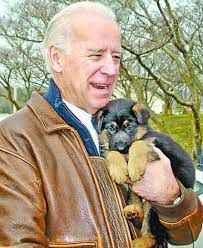 Champ was a favorite of the granddaughters who also selected his name. Family stories about their grandfather frequently ended with the advice Joe was given by his own father: "When you get knocked down, Champ, get right back up!"
The grandchildren knew that Champ was the perfect name for a Biden dog. Champ became a familiar sight around the Naval Observatory. He particularly loved to chase golf balls on the front lawn.
If visitors brought their children into the Vice President's office between 2009-2016, they were generally given a plush toy modeled on Champ.
Major Comes to Town
Major joined the family in 2018. After the public outcry about Champ coming from a breeder, Ashley Biden, Jill and Joe's daughter, spotted a notice that a shelter run by the Delaware Humane Association had received a litter of German shepherd puppies. The dogs arrived in poor health, so they were cared for by the shelter's veterinarian. Then the dogs were placed in foster homes until their exact fate could be worked out.
Joe and Jill contacted the shelter and offered to foster a puppy. When it was clear that none of the dogs were going back to the original owner, they adopted the puppy that grew up to be Major.
Major Has a Tough Adjustment
For the first few days after the inauguration, the Bidens left the dogs at their home in Delaware. They hoped to bring in the dogs after some of the excitement died down.
At Champ's age (13), he was just happy to be wherever his owners were. He sometimes wandered into the Oval Office and appeared at a cabinet meeting or two. Jill Biden always had a "no dogs on furniture" rule in their house. This was to be maintained at the White House.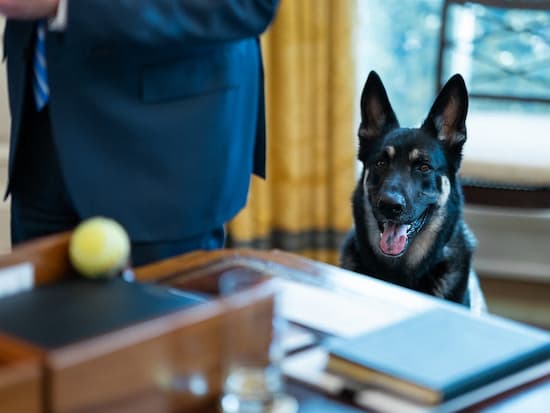 Major had a more difficult adjustment. Because of the size of the White House, it's difficult to create the boundaries where he felt at home. On March 8, 2021, Major nipped one of the security guards. It was described as a minor injury, but no First Dog could be known for biting. The dogs were sent to live with friends in Delaware while Major received some additional training.
The dogs came back to 1600 Pennsylvania Avenue on March 24, and unfortunately, Major nipped again. This time it was a National Park Service employee who was assigned to walk him. The fellow received medical attention from the White House medical team and went back to work.
That weekend the First Lady was to be in Delaware, so she took both dogs home with her. One would presume the trainer continued to work with Major. Soon after, the dogs came back to the White House.
Major is described frequently in the press as the "first shelter dog" to live in the White House. While this is technically true, many presidents brought with them mutts and stray dogs that they took in. James Garfield's dog, Veto, was adopted by Garfield because the dog frequently followed him home. The Lincoln family's dog Fido was another street dog that found a good home. (Fido never moved to D.C. as he was agitated by loud sounds and general chaos.)
Another Major Causes Chaos
This wasn't the first time a dog named Major caused disruption at the White House. When Franklin and Eleanor Roosevelt first moved into the White House, they arrived with two dogs, Meggie, their first Scottish terrier, and Major, a German shepherd. Major was presented to then-governor Roosevelt by the Albany police force when the dog was ready to retire.
Eleanor herself drove Meggie and Major from New York to Washington, D.C. when Franklin was to take office. This Major, too, had difficulty with boundaries. He once bit a citizen who put his hand through the White House fence, and he sometimes disrupted parties and events.
On April 29, 1933, Major made news by nipping a senator. Eleanor Roosevelt was hosting an event for new cabinet member Frances Perkins. (Perkins served as FDR's secretary of labor and was the first woman to hold a cabinet position.)
As the honored guests were introduced, Major barked for each one. The ladies in attendance laughed and clapped for Major. He must have become overly excited by the time Senator Hattie Wyatt Caraway was announced as he nipped her. Caraway was not seriously hurt, but Major was evicted from the party. (Caraway was appointed to fill the senatorial term of her husband when he died in 1931. In 1933, she handily won the seat for herself and served in the Senate until 1945.)
To read more about another dog that lived with Franklin Roosevelt, read about Fala.
Announcement of Champ's Death
On June 19, 2021, President Joe Biden and First Lady Jill Biden announced the passing of their German shepherd Champ, whom they described as a "constant, cherished companion" for his 13 years in the Biden household.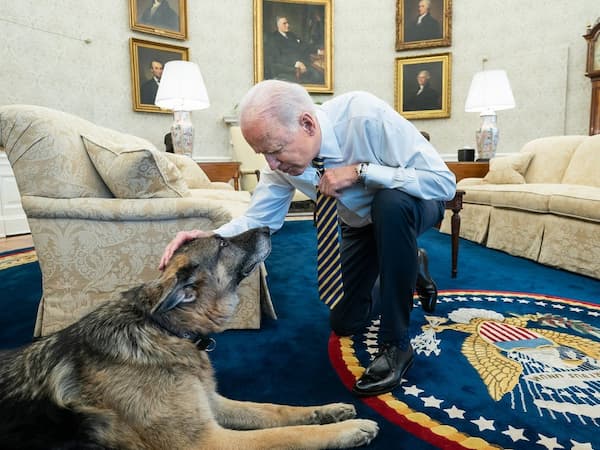 "In our most joyful moments and in our most grief-stricken days, he was there with us, sensitive to our every unspoken feeling and emotion. We love our sweet, good boy and will miss him always," the Bidens said in a statement.
"Even as Champ's strength waned in his last months, when we came into a room, he would immediately pull himself up, his tail always wagging, and nuzzle us for an ear scratch or a belly rub," the White House release said.
More Pet News From the White House?
When Joe Biden was first elected to the presidency, Dr. Jill Biden gave an interview where she expressed interest in adding a cat. While the family sadness over Champ may have delayed this plan, eventually their may be more pet news from the Biden White House.
Overall, most Americans seem to like knowing their leader is a person who has the capacity for compassion toward animals.  "I think [a White House with pets] reminds us that presidents are people, who need family, loved ones, and down time," say Joy McCullough, author of Champ and Major: First Dogs. This link takes you to a reading of the picture book.)