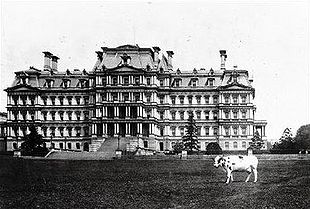 When President Taft took office, Mrs. Taft insisted they buy a cow to be kept at the White House. She knew that Washington, D.C. did not have dairies nearby. Her husband was well-known for his appetite, and their youngest child, Charles who was 11, would be living with them. Mrs. Taft wanted to be sure the family's milk and butter needs were taken care of.
Mrs. Taft arranged for a prize-winning Jersey cow to be purchased and delivered to the White House. The family named the "first cow of the land" Mooly-Wooly.
Livestock Part of the Lifestyle
Like the Roosevelt family who preceded them in the White House, the Tafts moved in with their horses and carriages. While President Taft was the first president to keep an automobile at the White House, it was a time of transition in transportation, and horses were still in frequent use.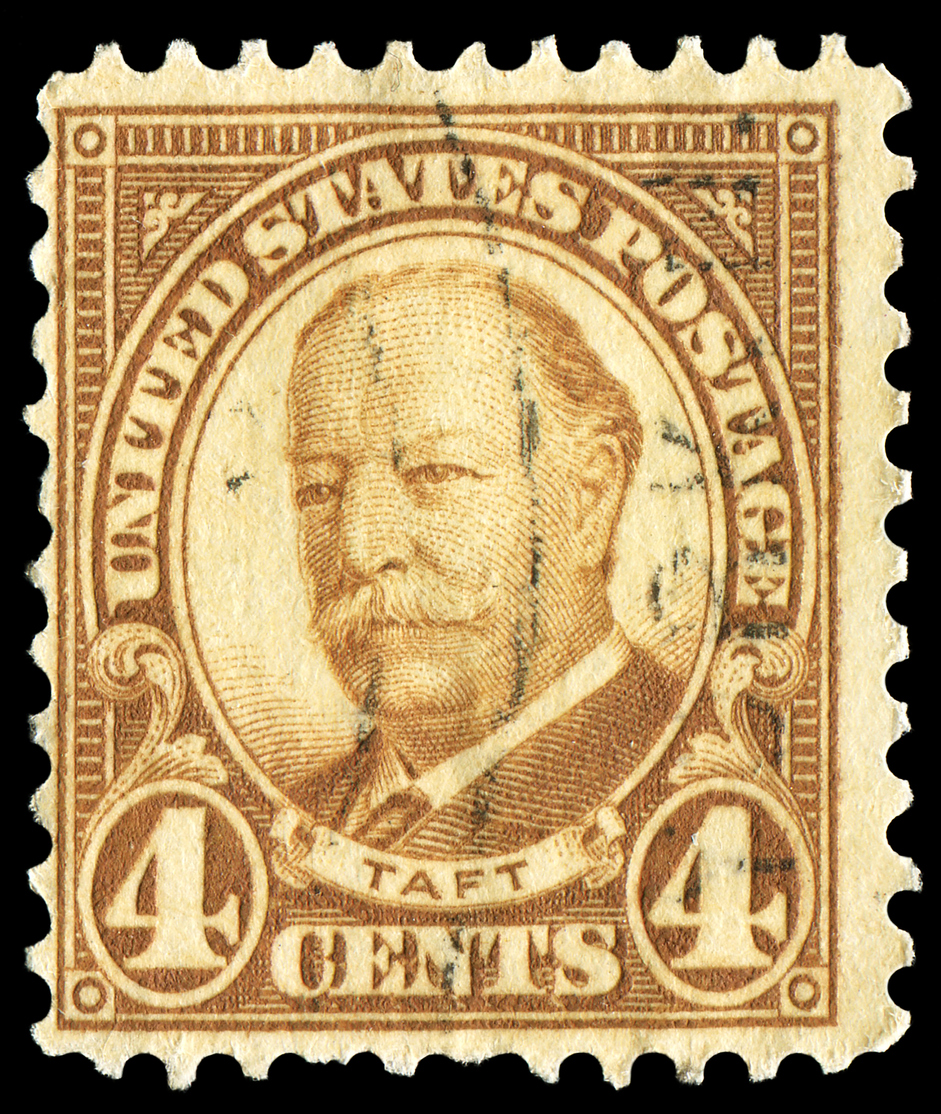 The White House stables were near the State, War, and Navy Building (now known as the Eisenhower Executive Office Building). The stables always had plenty of four-legged occupants, but it had been quite some time since there had been a presidential cow.
Cow Spotted by Public
In June of 1909, The Buffalo Enquirer reported that there was national astonishment and some ridicule when passersby began noticing the cow grazing peacefully on the White House lawn. According to the Buffalo newspaper: "Thomas Jefferson used to keep blooded cows on the White House lawn because he could not abide any milk except that which came from his own stock. Lincoln kept several cows, but until Mrs. Taft purchased a blue-ribbon Jersey, a cow had not been seen near the White House in forty-five years."
Mooly-Wooly was often photographed in front of the Executive Mansion, "calmly cropping the grass of the White House lawn." (Hutchinson Gazette, Hutchinson, Kansas.)
And The Des Moines Register wrote: "Mr. Taft's cow brings the White House into an intimate touch with pastoral America—the America which makes it possible to build a White House and give it a tenant who can be both a president and a man."
Other Concerns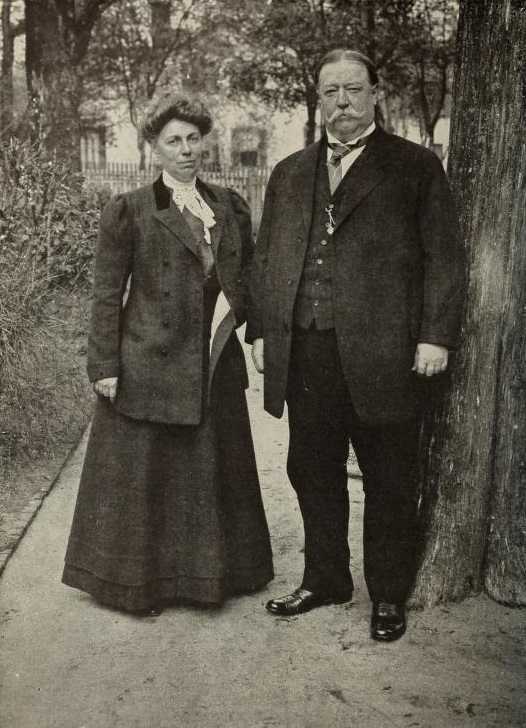 But the cow soon became the least of the Tafts concerns. Nellie Taft suffered a stroke in the spring of 1909, shortly after the president took office.
The doctor recommended a trip to a warm climate to recover, but she refused to leave her husband. Nellie was from a large family. Within days of her taking ill, four of her sisters arrived from Cincinnati to help with Nellie's care and fill in as needed with First Lady responsibilities. President Taft was as attentive as he could be given the demands of his office.
Reason to Celebrate
In just under a year from when they entered the White House, Nellie Taft was able to resume her primary responsibilities. She helped plan a celebration of their 25th wedding anniversary, and she successfully reached her goal of being well enough to enjoy the full evening.
Cow Summered with the Family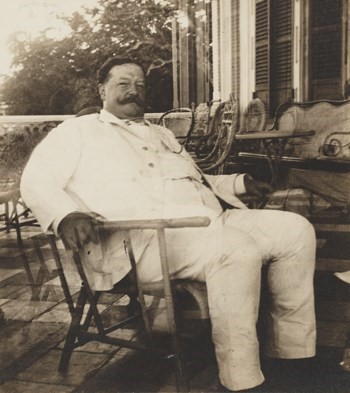 When the Taft family left the White House to summer in Beverly Massachusetts, the family took Mooly-Wooly with them. Presumably, the staff of the White House packed up to accompany the Tafts, so putting Mooly-Wooly on a rail car wouldn't have been a particular problem.
Beverly citizens also admired the fact that the Tafts maintained a tie to the rural life: "The good people of Beverly look on the Taft cow and are glad they have a president who has not forgotten in his public service the good qualities of country life. A man who keeps his own cow is, after all, a good deal of a democrat even if he does associate at times with bejeweled diplomats and pursy [probably meaning monied] magnates. (Spokesman Review, Spokane, WA July 30, 1909.
Mooly-Wooly Passes Away
Unfortunately the Executive Mansion and environs did not agree with Mooly-Wooly. She died in 1910, about a year and a half after the Tafts moved to Washington.
It seems that while Mooly-Wooly was permitted to graze on the White House grass at her leisure, she was also fed at night when she was brought into the barn. Speculation is that she just ate too much.
Gift Cow Offered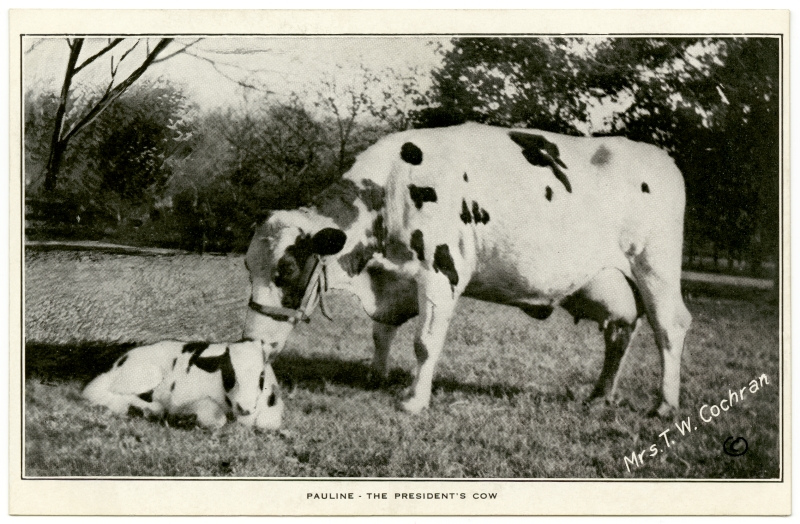 When word got out that Mooly-Wooly died, Wisconsin Senator Isaac Stevenson volunteered to send a prize Holstein from his farm. Arrangements were made for the four-year-old Holstein, named Pauline Wayne, to travel to Washington, D.C. by train. Though her trip was delayed somewhat, there were plenty of people on hand at Union Station to escort her to the White House when she arrived.
But Senator Stevenson might have selected another cow if he had checked in with Pauline Wayne before choosing her. She was pregnant at the time of her trip. Shortly after arriving at her new home, she gave birth to a calf. The staff named the newborn Big Bill in honor of the president. But Baby Bill was a second-class citizen on Pennsylvania Avenue. After a few days, he was cleaned up and sent off to a farm in Maryland to be raised by a surrogate.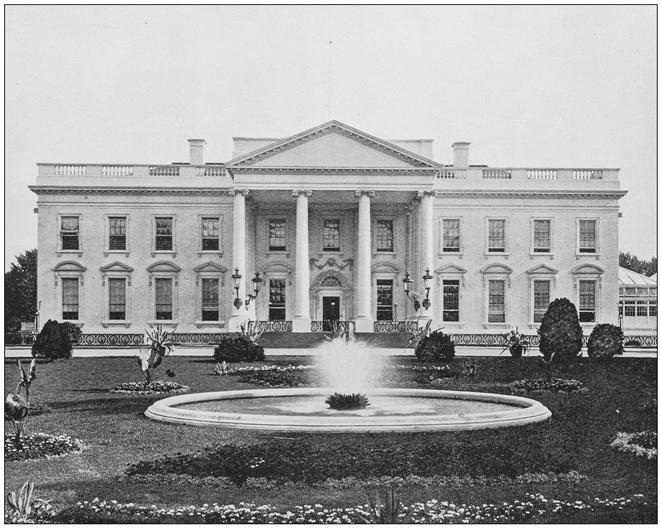 Pauline, however, contentedly fulfilled her responsibilities. She provided the first family with an ample supply of milk and butter on a regular basis.
Taft weighed a hefty 340 pounds during his time in office, and he counted on three sturdy meals per day. (There were newspaper photos of four workers sitting in the larger bathtub they installed after Taft got stuck in the old one.) To read about President's Taft's efforts at dieting, read "President Taft's Weight: Keeping the Pounds Off."
Representing the President
While Pauline was well-loved for her fresh milk, cream, and butter, she also proved to be a popular emissary for the president. In 1911, President Taft was not going to be able to attend the International Dairymen's Exposition in Milwaukee, so Pauline was sent in his stead.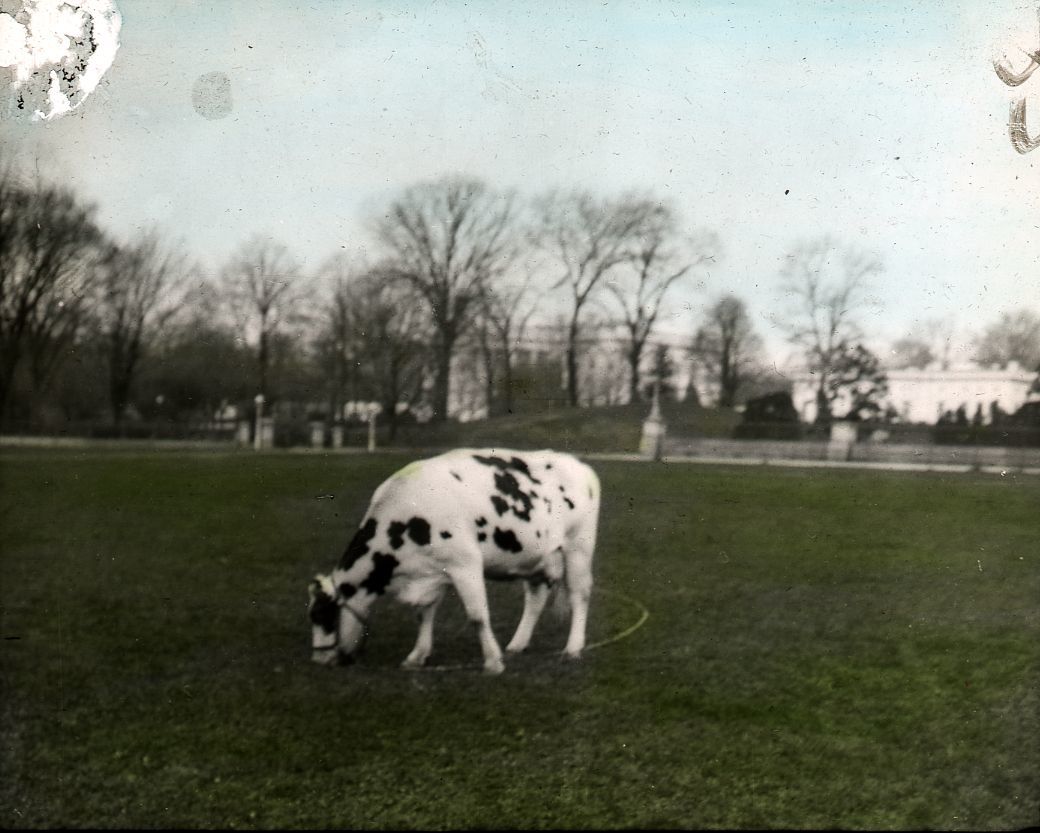 You'd like to think that a trip involving a presidential cow scheduled for important appearances was carefully planned. Perhaps it was, and a problem arose because someone down the line got confused or flustered.
President's Cow Missing
What with one thing and another, Pauline's rail car was reported missing. Anxiety was high for two days. The national press kept the public informed about the fact that the "President's Cow" was nowhere to be found.
The railroad management worked their way backward to assess what could have happened to Pauline, and they found the error. Pauline's car had been switched on to a train on its way to the Chicago stockyards.
Fortunately, Pauline was discovered before she entered the slaughterhouse.
Once rescued, Pauline Wayne made the President proud. She was a very popular attraction at the Dairymen's Exposition, and visitors could buy tiny souvenir bottles of her milk for 50 cents.
She went on to make appearances at a few other dairy and food shows. The Topeka Daily Capital (October 26, 1911) reported that she returned home with a "satchelful" of medals and blue ribbons.
Pauline's Return Home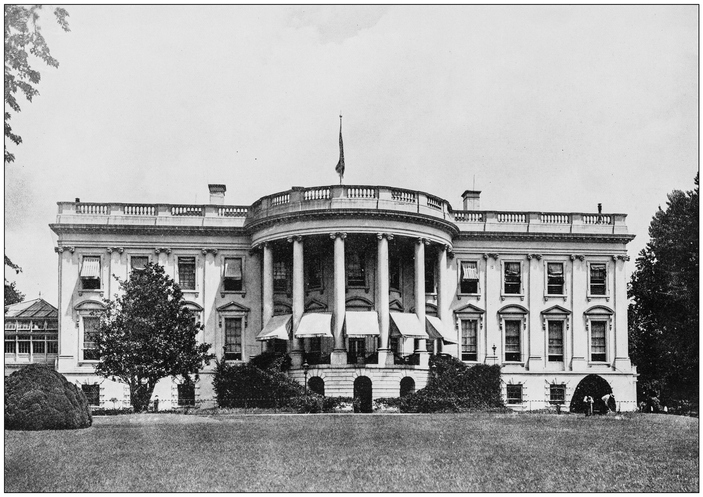 The White House issued reports on Pauline's return. She was unwilling to leave her stable for a few days, but her butter and milk production remained good despite the travel. "This morning's supply of milk was, if anything, larger and richer than before…"
When President Taft left office, Pauline Wayne was not doing well. Taft consulted Senator Stevenson, and it was agreed that the best thing for Pauline was to return to the beautifully green state of Wisconsin. News reports were that her health improved once she was back on her farm.
When the Wilsons moved to Washington, President Woodrow Wilson saw the wisdom of having sheep keep the White House lawn trimmed…but they never had a cow.
***
To read about other popular bovines, read about Else, the Borden Cow, and her husband whose head adorns Elmer's glue.