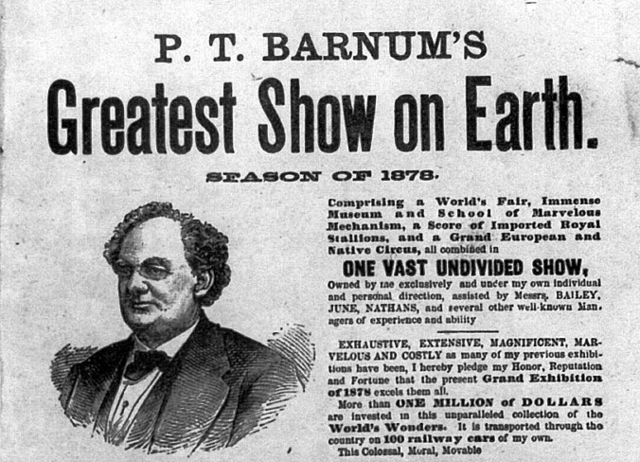 P.T. Barnum is remembered as a circus impresario and a huckster. Both those memories do him a disservice.
He had a long and varied career prior to entering the circus business at the age of 67. And while he was happy to spin a story to encourage ticket sales of whatever he was promoting, he believed strongly in providing value to customers. If someone bought a ticket to a Barnum event, he made sure they got their money's worth. ("There's a sucker born every minute," was not said by Barnum though it is frequently attributed to him.)
P.T. Barnum: Early Life
Barnum (1810-1891) was born in Bethel, Connecticut. Once old enough to work, he became a shopkeeper, and then started a non-sectarian newspaper called the Herald of Freedom. He found himself in hot water over some of what he published, and within three years, he had to stop publishing. At that point, he moved to New York, casting about for what to do next.
Barnum's First Exhibit Joice Heth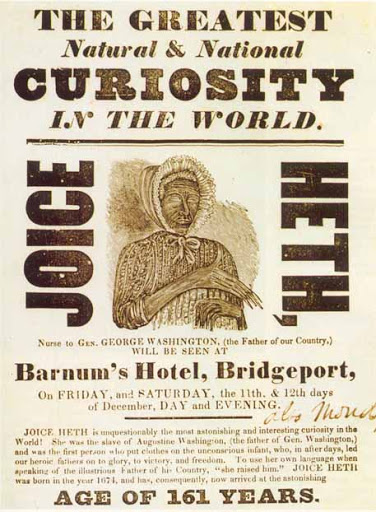 In 1835 he came upon a down-and-out promoter who was exhibiting a slave whom the promoter said was George Washington's mammy, Joice Heth. Barnum sensed opportunity, so he bought the slave and continued the promoter's story that she was 161 years old. (Some report that he freed Heth from slavery but kept her in his employment.)
To promote her, he forged baptism documents and sent an advance man ahead to schedule meetings for Heth with ministers. By presenting her with her documents to "men of the cloth," Barnum hoped to establish credibility. In addition, he wrote and published her biography, The Life of Joice Heth, the Nurse of George Washington.
When abolitionists began to agitate about the fact that he was exhibiting a slave, he announced that all money raised would go to anti-slavery causes. There is no record of whether or not he followed through on this. He became an abolitionist late in life, however.
Touring Heth
With this groundwork laid, Barnum started traveling with Joice Heth and charging people admission to come in and see her. While not 161, Heth was old and did not have much mobility, but she was happy to talk to people who visited and make up stories of caring for little George. For several months, Barnum was bringing in $1500 a week from exhibiting Joice Heth.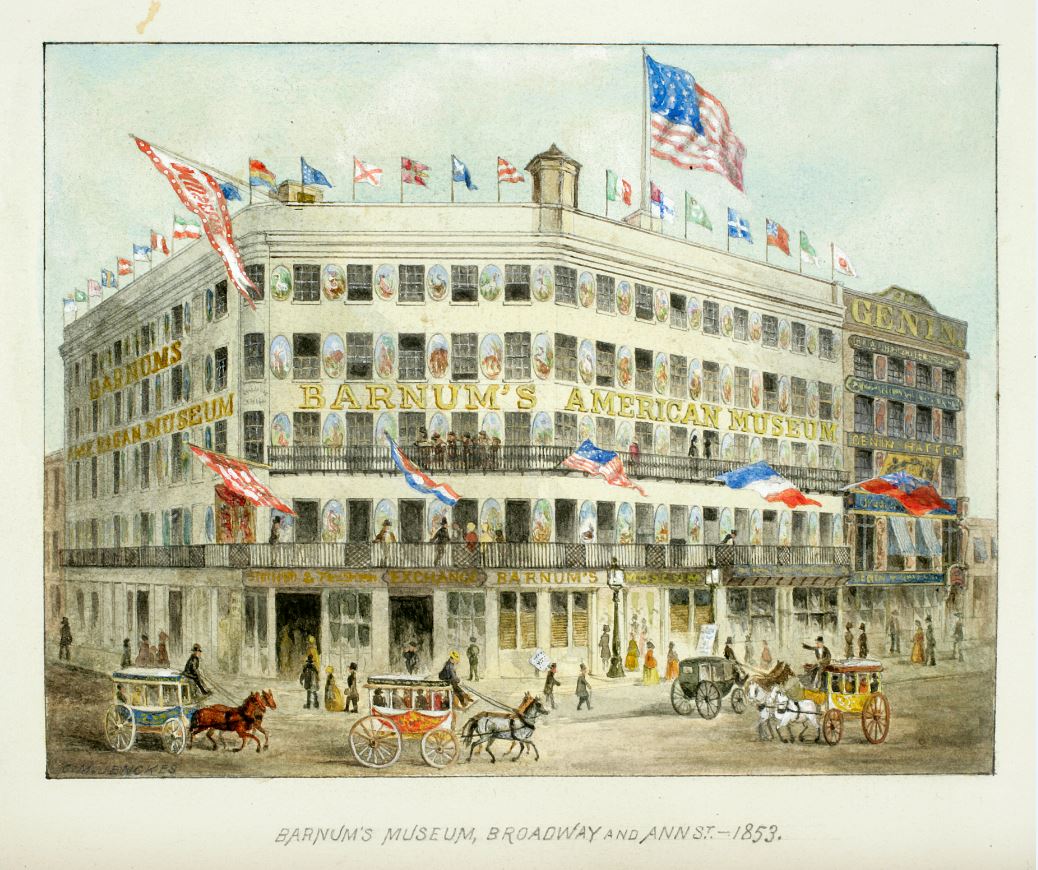 When ticket sales began to slip, Barnum renewed interest in her by telling newspaper reporters a new story. He explained that she wasn't real at all; that she was actually a machine made of whale bone. This brought paying audiences in again. They wanted to come back and see for themselves that she was a living being.
Economic Slump
In 1837, Barnum hit two pieces of unrelated bad luck—the U.S. economy slumped, and Joice Heth died. He had her body autopsied, and it was felt she was probably about 80 when she died. To his credit, Barnum arranged for Joice Heth to be buried in the Barnum family plot in Connecticut.
For the next few years, Barnum did what he could with some small performing troupes. But times were tough, and Barnum lost money in a side business investment he made.
Barnum's Museum
In 1841, Barnum learned that an attraction known as Scudder's New York Museum was for sale. These "dime museums," as they were called, were an entertainment that was popular in Europe as early as the 16th century. In 1809, John Scudder purchased a collection from previous owners and maintained the museum for almost thirty years. The museum was part educational—displaying objects that people wound not normally see, but they also dealt in the abnormal. Some things on display were live; others were skeletal recreations; still others were fabrications of things that may or may not have actually existed.
When P.T. Barnum went into the business, he knew the more unusual the better.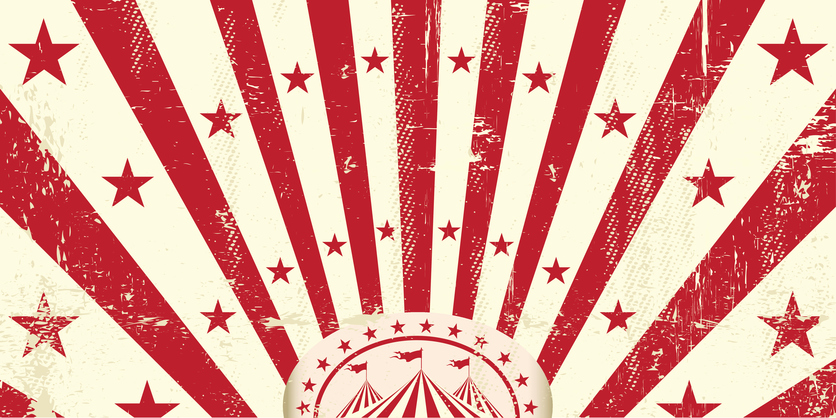 He moved Scudder's collection to Broadway and Ann Streets where he housed it in a series of buildings. The showman also understood the importance of attracting attention, so he featured flags along the roof top of the buildings. He also had the exterior walls decorated with paintings of animals. (Think animal cracker boxes.) He also obtained a light from a lighthouse so that he could attract customers at night.
Barnum wanted the Museum to be safe for women attend alone. (Barnum probably saw this a simple way to increase ticket sales.) To accomplish this, he hired guards to shoo away men who created trouble.
Connecticut Legislature
By this time, the museum was doing well. Barnum returned to Connecticut and was elected to the state legislature where he served to terms.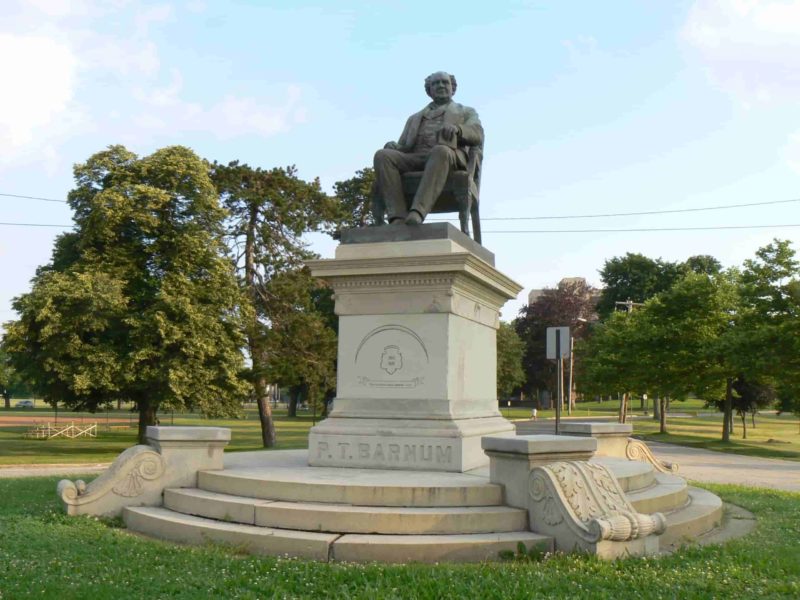 In 1865, while Barnum was working in Connecticut, the Museum caught fire. Everything was lost.
Barnum stayed in the museum business, re-building nearby, until the second museum was destroyed by a fire in 1868.
Three years later, Barnum joined circus owners Dan Castello and William C. Coup to launch P.T. Barnum's Grand Traveling Museum, Menagerie, Caravan, and Hippodrome in 1871. In 1875, he owned it outright.
For more on P.T. Barnum's story read How Jumbo Joined the Circus.