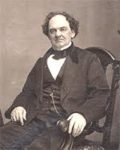 In a relatively recent issue of American Snapshots, I wrote a bit about "P.T. Barnum, Promoter Extraordinaire", and shortly after I received an email from friend, author and expert, David Carlyon, Ph.D. Carlyon is not only a theatre historian who has written a book about the very successful 19th century performer, Dan Rice (Dan Rice: The Most Famous Man You've Never Heard Of), but he spent the early years of his career working as a clown with the Ringling Brothers Barnum & Bailey Circus.
With these impeccable credentials, David Carlyon is someone I listen to and want to share what he says with you.
Writes Carlyon: "May I add a word or two about Barnum? Most of his working life was not spent as a circus man. Very early in his career, he was a treasurer with a circus and then had nothing to do with circuses. After he retired, two circus men out of Wisconsin, W. C. Coup and Dan Castello, approached him to ask if they could use his name for a new circus they were framing. He said he wanted to be part of it, and then in true Barnum style, took credit for the whole thing. He was involved but not at the level he suggested. When he later became part of Barnum & Bailey, Bailey was the driving force.
"Barnum's name became indelibly linked with circuses because of three factors: 1) He was the leading 19th century impresario of variety amusements and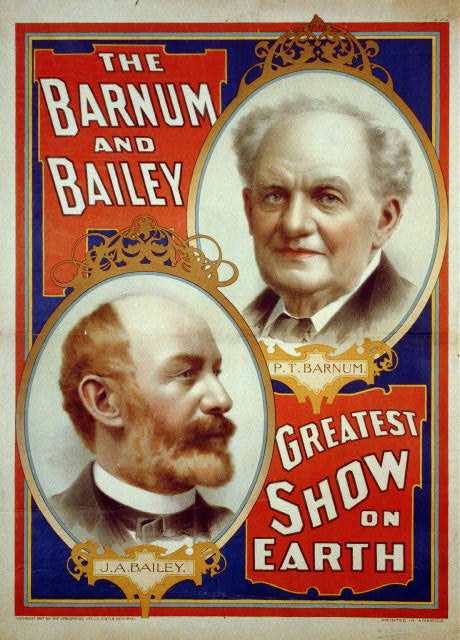 attractions (his museum, Jenny Lind, Tom Thumb), and that overlaps with circus; 2) when Barnum ultimately latched on to the circus, he did so with two of the most dynamic circus men of the late 19th century, Coup and then Bailey, making "his" circuses prominent; and 3) his name survived in the major circus of the 20th century, Ringling Brothers and Barnum & Bailey Circus.
"It is that familiarity, more than a particularly strong connection with the circus, that has made him seem the quintessential circus man. At the same time, publicity is the lifeblood of circus, and no one did that better than P.T."
Thank you, David! I appreciate the clarification, and I would highly recommend to anyone that they check out David's book on Dan Rice: Dan Rice: The Most Famous Man You've Never Heard Of.