Ophelia DeVore was only 16 when she began modeling. As a light-skinned black woman she found employment, but her experiences showed her how difficult it was for people of color to be selected for fashion photography or for advertising commissions.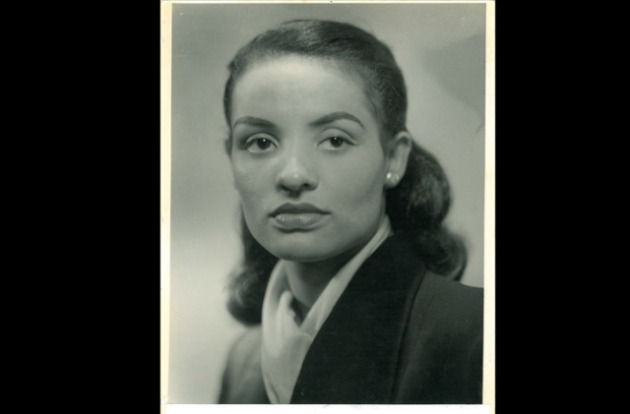 Her experience led DeVore to start a modeling agency to represent men and women from different backgrounds. Diahann Carroll was one of several well-known names she represented.
Ophelia DeVore's Early Life
Ophelia DeVore (1921-2014) grew up in Edgefield, South Carolina. She was one of ten children. Her father was of French and German descent; her mother was Cherokee and African. Ophelia was light-skinned but attended segregated schools with African Americans and always thought of herself as black.
At the age of 16, she followed the suggestion of family and friends and tried out for some modeling jobs. She was beautiful, and her background in dance gave her an ease in movement that made modeling easy for her. The first jobs offered were small hair-care modeling jobs, but it gave her the opportunity to learn the business while earning money for school.
Attended New York University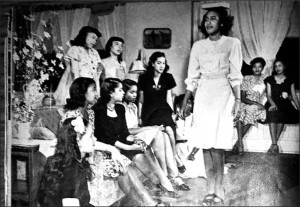 DeVore attended New York University where she majored in mathematics. After graduating, she returned to modeling for a time. To gain professional training, she enrolled in the Vogue School of Modeling. She was near the end of the eight-week program when she learned of another black candidate who had applied to the school but was rejected because of her skin color. DeVore realized she had been accepted because the administrators didn't realize she was black.
She finished the Vogue program with new resolve to change the system.
Black Pride before It was a Movement
In 1946, just a year later, she and several friends founded the Grace del Marco agency to represent non-white models. ("Marco" was an acronym of the founders' initials.) Their challenge was twofold. They needed to sign and place clients, but they also needed to educate companies. DeVore knew that they needed to demonstrate to businesses how and why they should engage the non-white advertising market.
Famous Students
DeVore's most successful model was Helen Williams who is widely viewed as the first black supermodel. She was selected as a showroom model for Christian Dior, a very prestigious assignment at the time. Ophelia DeVore encouraged companies to feature Williams in ads. But DeVore knew that if Helen Williams was to be used in advertising, then someone needed to be there to advise on how to make the appeal to a black audience.
DeVore and Williams worked as a team and landed jobs with Budweiser and Bulova as well as Johnson & Johnson. Williams modeled the products and DeVore advised on the selling techniques.
DeVore also represented a young model named Richard Roundtree who went on to make his living in films. He is best known for his role as the detective in the Shaft films.
Cosmetics Line and Modeling School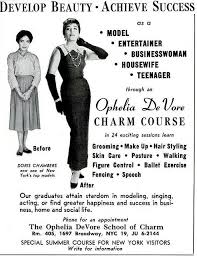 From her own experience and that of her agency co-founders, DeVore knew that people of color needed a broader selection of cosmetics, so a line of cosmetics became part of her business portfolio.
While the Grace del Marco agency was forging the way to create work for a broader range of people, DeVore saw a need for the type of training she obtained at the Vogue Modeling School.
She opened the Ophelia DeVore School of Self-Development and Modeling in the late 1940s. Its curriculum included a variety of classes to impart knowledge needed for those in the public eye. There were dance and movement classes, etiquette, makeup instruction, training for using a microphone, as well as any other subjects DeVore determined were necessary for her students.
Initially the school was held in the back room of a photography studio, but as its success grew, DeVore needed more space and rented offices in the Empire State Building. By the time the school closed in 2006, more than 20,000 students had gone through its ranks, including well-known personalities such as New York newswomen Sue Simmons and Melba Tolliver.
Her most famous graduate was the teenaged Diahann Carroll. Carroll went on to stardom as a singer, a Broadway actress, and to play the title character in Julia, a TV series that was noteworthy for simply telling the story of a nurse; there was no focus on color.
Media Career and Personal Life
In her continuing mission to create a fashion-oriented culture for African Americans, DeVore started a fashion column that appeared in The Pittsburgh Courier, a black newspaper. In the 1950s she was one of the hosts of the ABC-TV show, Spotlight on Harlem. This is thought to be the first program produced by and for African Americans.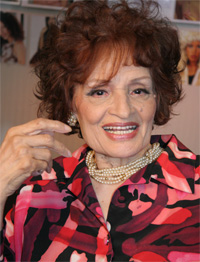 All five of her children were from her first marriage to Harold Carter, a firefighter. The marriage ended in divorce, and in 1968 she married Vernon Mitchell, the publisher of The Columbus Times in Columbus, Georgia. When he died just four years later, DeVore assumed responsibility for the paper and divided her time between New York and Georgia.
As a publisher, she succeeded with some firsts. One of them was to team up with other publishers to create a repository for black newspapers. The Black Press Archives are now maintained by Howard University.
Honors
She received many honors during her lifetime, but her most important accomplishment was being given an opportunity to affect the world on a national level. In 1985 President Ronald Reagan appointed her to the President's Advisory Committee on the Arts. She was also one of 75 women included in photographer Brian Lanker's 1989 book, I Dream a World: Portraits of Black Women Who Changed America.
Shortly before her death she was interviewed for the black-themed news site The Grio. Ophelia DeVore told the reporter: "I wanted America to know that beauty isn't just white."
To learn about another incredible woman who had a big impact on the fashion industry, read about the Ebony Fashion Fair created by Eunice Johnson.