Bessie Blount (1914-2009) was a physical therapist who worked with injured soldiers during World War II. She recognized their need and desire to do more on their own, and she invented an assistive device that permitted people who had lost limbs to feed themselves.

Early Life
Bessie Blount was born in Hickory, Virginia (now Chesapeake, Virginia). Bessie's education began at Diggs Chapel Elementary School, a school built after the Civil War by African Americans so their children could get an education.
Bessie, who had a natural tendency to write with her left hand, learned a difficult lesson during those early years. Every time she picked up a pencil to write with her left hand, the teacher would rap her knuckles. She quickly learned to write with her right hand. This was the custom of the day in teaching all students to write, but Bessie took it as a challenge. While she primarily wrote using her right hand, she maintained her skills with her left hand. She then undertook learning to write by holding a pencil with her teeth and also with her feet. The techniques she mastered provided her with great experience when she became a physical therapist.

By the time she completed sixth grade, she had exhausted the academic resources for black children in her community. The family relocated to New Jersey, and Bessie continued her self-study, earning the equivalent of a GED. She then attended a nurse's training program at Community Kennedy Memorial Hospital in Newark, New Jersey. The hospital was run for and by African Americans. (It later became the state's first integrated hospital.)
When Blount received her nursing degree, she continued her education at Union Junior College and Panzer College of Physical Education and Hygiene. (Panzer merged with Montclair State University in 1958.) She graduated and was qualified to work as a physical therapist.
During World War II, people from all backgrounds were needed to help with the war effort. Blount, of course, had the perfect training for working with injured veterans, and she volunteered with the Gray Ladies, an organization run by the Red Cross.
Blount's Idea for Assistive Device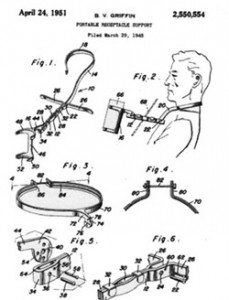 Many of the men she helped were severely injured. Some had lost the use of their legs or their arms. As she aided them, Bessie Blount began thinking about how to help those who could not feed themselves. She came up with an idea for an electronic device that could dispense bites of food without the person needing to use their hands. The invention featured a rubber tube through which liquefied food could be dispensed directly into a person's mouth. By biting down on the tube, the person received a new mouthful of food as desired.
When she approached the Veterans Administration to demonstrate the device, she met with little interest from them. Within a few years, she gave up on getting it accepted by the V.A., and she approached foreign organizations. The French government realized the benefits of the device and began using it in 1952. It is thought that she donated her rights to the device to France.
Another Invention Created
Her next challenge was coming up with a way for a person with arm injuries to hold something close to one's face. This invention—and one which she patented in the U.S.—was called a "portable receptacle support." It involved a device that could hang around a person's neck with an attachment that supported a cup or a bowl. The application was filed in March 1948, and she was granted Patent No. 2,550,554 in April of 1951. (Her patent is held under her married name, Bessie Blount Griffin.)
Her next invention was for something she saw that could be used by any hospital—a disposable emesis basin (the kidney shaped basins used in hospitals for medical waste). With much experimentation, she developed a paper mulch that could be mixed and baked. This provided a relatively easy method to manufacture multiple basins that could be tossed after use.
Again, she received no interest in this item from anyone in the U.S. This time she sold rights to her invention to a company in Belgium. It is thought that a model of her basic design is still in use in Belgian hospitals.
In her work as an inventor, she became friends with Theodore Edison, the son of Thomas Edison. The two do not hold any patents together, but they probably enjoyed sharing stories with each other.
Handwriting Therapy Led to Forensics
Teaching people with arm or hand injuries to write again is an important part of physical and occupational therapy. Blount would have had great credibility with her patients since she could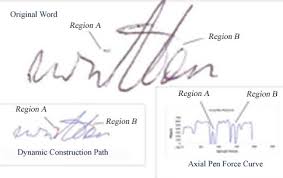 demonstrate how she herself could write with either hand, her teeth, or even her feet. Reporter Denise Watson from the Virginian Pilot newspaper had an opportunity to interview Blount. In Watson's article Bessie is quoted as saying: "I'd tell them, 'you're not crippled, only crippled in your mind.'" (Watson also noted that Blount loved to be called Mama Bessie, a term that was first used for her when she was in London studying at Scotland Yard.)
As Blount worked in various hospitals, she began to observe parallels between physical health and handwriting characteristics. She saw that to some extent, a person's handwriting reflected their overall state of health. Based on this information she published a technical paper on "medical graphology."
Inventor to Forensic Scientist
After the publication of her paper, she started hearing from people who wanted her opinion on forgeries. This led to a new career in forensics. By the late 1960s she was assisting police departments in both Vineland, New Jersey, and Norfolk, Virginia. Eventually, she joined the Portsmouth, Virginia police department as a chief examiner.
In 1977 she was invited by the Document Division of Scotland Yard (officially called the Metropolitan Police Forensic Science Laboratory) to come to London for advanced studies in graphology. She worked in London for a time and then returned to the U.S. to establish her own consulting business.
Consultant in Graphology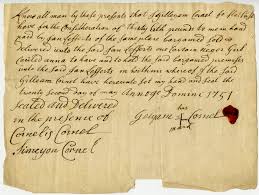 As a consultant she was called upon by the courts to testify as to the authenticity of many handwriting samples being called in as evidence. In her spare time, she became interested in reading and interpreting historic documents. (Handwriting from the past is often very difficult to read.) She soon became known in that field as well. Blount received calls from museums and researchers who were investigating anything from pre-civil war slave papers to Native American treaties.
Mama Bessie maintained many memberships including the International Association of Forensic Sciences and the National Organization of Black Law Enforcement Executives. Blount was a past honoree with Virginia Women in History (2005) and she volunteered with the Vineland NAACP and Camden County College. She also was a vocal advocate for children, veterans, and women.
Bessie Blount certainly proved what she told a reporter one day: "A black woman can invent something for the benefit of humankind."
To read about another person who helped change the world, read about Septima Clark and her citizenship schools.