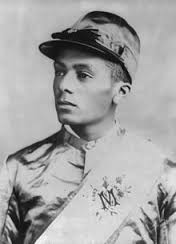 Isaac Burns Murphy (1861-1896) is considered one of the all-time great jockeys in Thoroughbred racing. He was the first black jockey to be inducted into the National Museum of Racing Hall of Fame. Among his many credits were three wins at the Kentucky Derby and four wins at Chicago's American Derby, the most prestigious track in the late 1800s.
By his own calculation, Isaac Murphy won 44 percent of his races. More recent statisticians who have studied his races report that his percentage is more likely 34 percent—530 wins and 1538 rides. That's still a very impressive record.
Early Life
Isaac Burns was born in Fayette County, Kentucky to parents who were not enslaved. His father, James Burns, joined the Union Army and died during his military service. Isaac was only a toddler at the time.
To provide for her children, his mother moved back to her father's house in Lexington, Kentucky, and began working as a laundress. One of her customers owned a racing stable, and sometimes she took Isaac with her. Isaac made himself useful by cleaning stalls and exercising the horses. Occasionally Eli Jordon, the black trainer at the stable, let Isaac help with breaking the yearlings.
Jordon admired Isaac's self-discipline and good humor. In 1875, he decided to put the 14-year-old boy in his first race. Isaac lost. One year later, Isaac Burns Murphy had become the jockey to watch. (Isaac's grandfather, Green Murphy, was a loving figure in Isaac's life. When Isaac began racing, he chose to take his grandfather's surname.)
African Americans Ran the Stables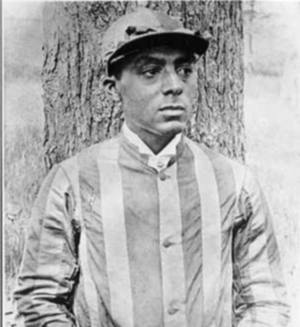 In the South at that time it was not unusual for African Americans to be working at the stables as riders, trainers, and stable boys. From the early settlement of the colonies, wealthy men imported Thoroughbred horses, and many had slaves to care for them. The workers became skilled horsemen, and the tradition continued through the late 1800s.
In the first Kentucky Derby in 1875, fifteen of the seventeen riders were black. This was no anomaly; within the next 28 years, the Derby was won fifteen times by an African American jockeys.
Isaac Murphy's Riding Style
Isaac Murphy began to attract national attention in a race in 1877 in Saratoga. One of the racing reporters described Murphy's win: "he came home like a hurricane." Another wrote: "He has a steady hand, a quick eye, a cool head, and a bold heart."
Murphy's riding style revealed several signature characteristics, most notably his upright riding position. Observers didn't need to look for a number or the color of his silks; he was the rider who sat erect on his mount.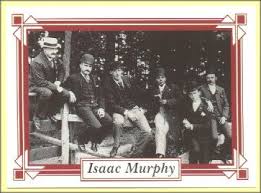 As a rider, Murphy was intuitive. He understood the horse he was on, and he encouraged speed through soft words, not through the whip. To Murphy, races seemed to give him all the time in the world. The race began, and he moved toward his competitor to evaluate the power of the other horse. Then he let his own horse fall back a bit to keep the other rider from feeling the pressure.
When it was time to move forward, Murphy gave his horse a bit of a spur with his right heel and then talked quietly to the horse, encouraging him forward. His record shows the method worked.
Running in the Big Races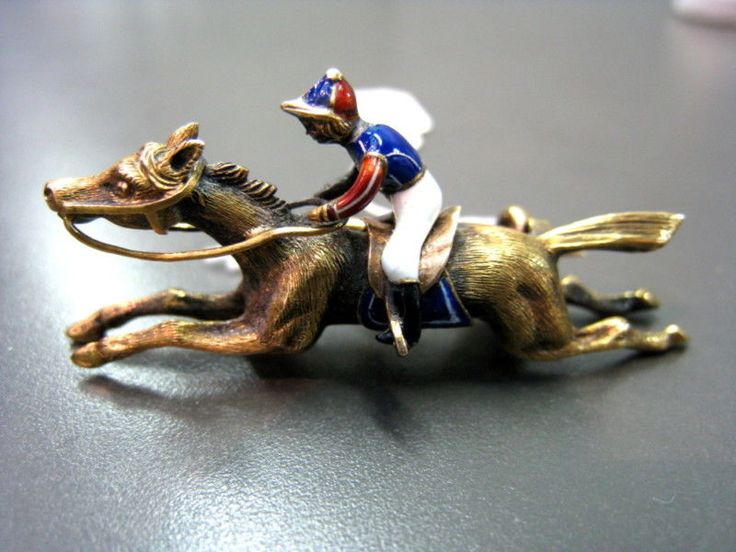 In the 1880s, Murphy was riding for big purses of which jockeys received a percentage. Jockeys also received fees for availability. In 1887, Murphy commanded $12,000 just for "first call." He also was paid for second and third call availability. By 1887 Murphy was thought to be the highest paid athlete in the U.S.
Corruption is part of any sport where bets are laid. Early Thoroughbred racing was no different, and it was relatively easy to rig. Jockeys were offered money to "pull a horse" (hold back) so that bettors could put money on a specified winner. Murphy would never go along with it. He believed in an honest race.
Murphy Established In Lexington
Murphy married Lucy Osborn and purchased a large home in Lexington (the purchase of which was noted in The New York Times, 6-13-1887). They were prominent members of the Baptist Church.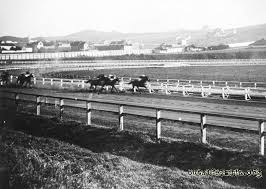 As his career grew, he enjoyed the good life. He loved dressing well and buying jewelry for wife. He also started a small racing stable of his own.
The demon that haunted him, however, was his weight. During the off-season his normal weight was 130-140 pounds. To make weight during the racing season, he needed to get down to 110. As the business grew, the rules changed somewhat; weight requirements edged up to 118 and then 122. These were still difficult weight goals for Murphy.
Jockeys—including Murphy—tended to use a diet system known as "flipping." This was forced vomiting, what we now know as bulimia. Murphy usually made weight, but it was at a high cost to his body.
Race Disputed
In the "Suburban Handicap" at Sheepshead Bay in 1890, Isaac Murphy rode an outstanding horse, Salvator, and won. His victory over a horse named Tenny rankled. Tenny was ridden by his white counterpart, Snapper Garrison, equally famous and also highly-regarded.
In the original race, Salvator won decisively but Tenny's owner complained that there had been interference. He insisted on a rematch.
The one-on-one race was scheduled for the same track two months later, June 25, 1890.
Most-Watched Race
Interest in the race was high. The press pitched the race of "black vs. white." Snapper Garrison was a big, lanky white jockey who rode in a high crouch position and favored the whip when he wanted a big finish. From the grandstand, it was easy to tell the riders apart as Murphy's upright seat was in stark contrast to Garrison's crouch.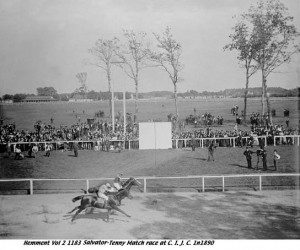 The race began, and Murphy on Salvator kept opening big leads that no one thought Tenny would be able to close. But twice, Tenny gained on Salvator filling the gaps. Salvator moved ahead again toward the end, and he was leading by two lengths. But again, Garrison brought his horse up to within a head of the winner.
This race might have been fought over, too, but as fate would have it, a photographer was at the finish. The photograph marked the first-ever "photo finish," and after the film was developed, it confirmed Salvator ahead by a nose. (Today, the "photo finish" is vital to proving a winner in all types of competition.)
Murphy's Final Years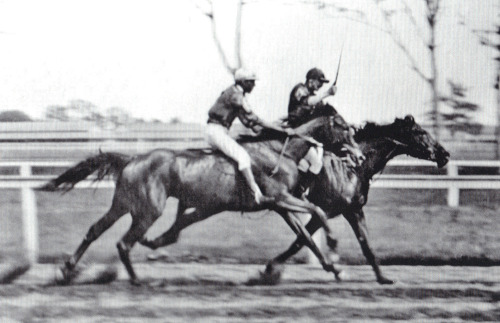 Shortly after the Salvator-Tenny rematch, Murphy was riding at Monmouth Race Track. He was on a horse named Firenzi. Firenzi was anticipated an easy winner, but Murphy held him back and he came in last (7th of 7). When the race ended, Murphy fell off the horse, and later had trouble re-mounting. The only explanation anyone could think of was that Murphy was drunk. This was so uncharacteristic of the serious-minded, disciplined Murphy that there was no hissing from the grandstand—only silence.
Monmouth suspended him from riding for the remainder of the season.
In 1891 Murphy had a better year. He rode in 100 races and won the Kentucky Derby on Kingman. Murphy's win rate for the year was 28 percent. The following year, however, he rode less and less, and the horses offered him were no longer the top flight ones he was used to. In 1894 he had a repeat of the suspension at Monmouth. This time it was at Latonia.
Murphy had some defenders. They pointed out that with crash dieting, most jockeys had low tolerance for alcohol.
His last race was on the track at Lexington in November of 1895 on a horse named Tupto. He died just a few months after this race on February 12, 1896, of pneumonia.
Died at a Time of Change
Murphy died at a time of major change in the racing industry. As more race tracks were built in the Northeast, white jockeys began to predominate. With this shift came pressure to edge out the African Americans.
Sportswriter Joe Drape, in his book, Black Maestro: The Epic Life of an American Legend writes of an "anti-colored union." The intent among the white jockeys was to run black riders off the race track. Word got around that if owners wanted to take home first-place purses, they best not ride the colored jockeys. The white jockeys would surround a mount with a black jockey, or their whip would accidentally find his leg. They did what it took to scare the other men away. Jim Crow was at work.
Notable Funeral for Murphy
Isaac Murphy was so well-known that his funeral was covered in The New York Times (11-18-1896): "The largest funeral ever seen here over a colored person was held on Sunday when Isaac Murphy, the famous jockey, was buried. The services took place at his late home on East Third Street. The body was escorted from the house to the cemetery by Bethany Commandery, Knights of Templars and the colored lodges of Masons. The funeral procession was one of the longest ever seen in Lexington. A number of prominent turfmen from all over the country were present, and floral tributes were sent from nearly everywhere; it requiring a large wagon to haul the flowers that the dead jockey's admirers had sent to decorate his grave. The remains were buried in the colored cemetery on Seventh Street."
Isaac Murphy had imagined an epitaph for himself: "I am as proud of my calling as I am of my record, and I believe my life will be recorded as a success, though the reputation I enjoyed was earned in the stable and saddle. It's a great honor to be classed as one of America's great jockeys."
Instead—even after all the pomp and circumstance–Murphy was buried in an unremarkable grave.
Black Jockey Hall of Famer Reinterred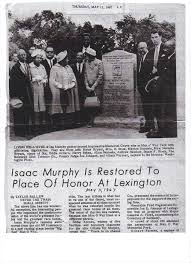 Frank Borries Jr., who worked at the University of Kentucky in the 1960s, went out to look for Isaac Murphy's grave one day. He discovered it was no longer marked. For the next three years, Borries worked to identify which plot held Murphy, and once he did so, he worked out reburial. Isaac Murphy was re-interred in 1967 at the burial site of the famous race horse, Man o' War.
Then in the 1970s plans for a new Kentucky Horse Park were made, and the plans specified honorary placement for both Man o' War and Murphy. In 1978 when the Park opened, Man o'War and Isaac Murphy were both relocated to a plot of land at the entrance to the Park.
Since 1995 the National Turf Writers Association has remembered Murphy by presenting the Isaac Murphy Award to the North American jockey with the highest winning percentage for the year.
For more information about African American jockeys, see the facebook page maintained by Project to Preserve African American Turf History.