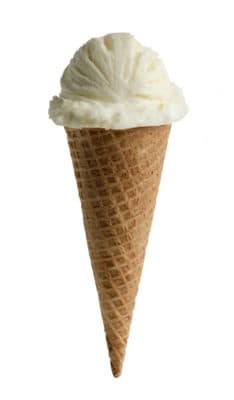 The ice cream cone is said to have originated at the Louisiana Purchase Exposition in St. Louis, Missouri, in 1904. But that leaves out an important part of history: the story of the cone inventor.
The patent for cone-making was awarded to Italo Marchiony (1868-1954) in 1903. Marchiony was a street vendor on Wall Street where he sold lemon ices from a pushcart to Wall Street brokers and runners. He had been working on a cone-making device since 1896 and filed for a patent in 1902.
And there was the mystery: If 95 percent of the sources I found credited the invention of the ice cream cone to a fellow named Ernest Hamwi at the Louisiana Purchase Exposition, how were they explaining Marchiony as patent holder? As it turned out, the lore simply omitted Marchiony.
The True Story of The First Ice Cream Cone
Thanks to an article written by Jane Marchiony Paretti, Marchiony's daughter and published originally by the Hoboken Historical Society, we have the full and complete answer.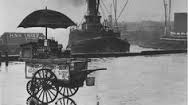 The story begins on Wall Street where Marchiony, a resident of Hoboken, worked as a pushcart vendor. (Marchiony arrived in this country as a "Marcioni" but he or the fellow on Ellis Island Americanized the name to Marchiony.)
Like many of his countrymen, Marchiony began selling ices from a pushcart. Some customers referred to these Italian vendors as "hokey pokey men," which derived from the vendors' cries of Ecco un poco—meaning "here's a little."
To present a customer with an individual serving, the men used small glass dishes, which were to be given back to the vendor. But many of the Wall Street traders wandered off with their cups, or the cups fell and broke in transit. Marchiony was tired of the loss and breakage of the glasses, so he wanted to come up with an edible cup in which to serve the flavored ices.
Ice Cream Cone Inventor at Work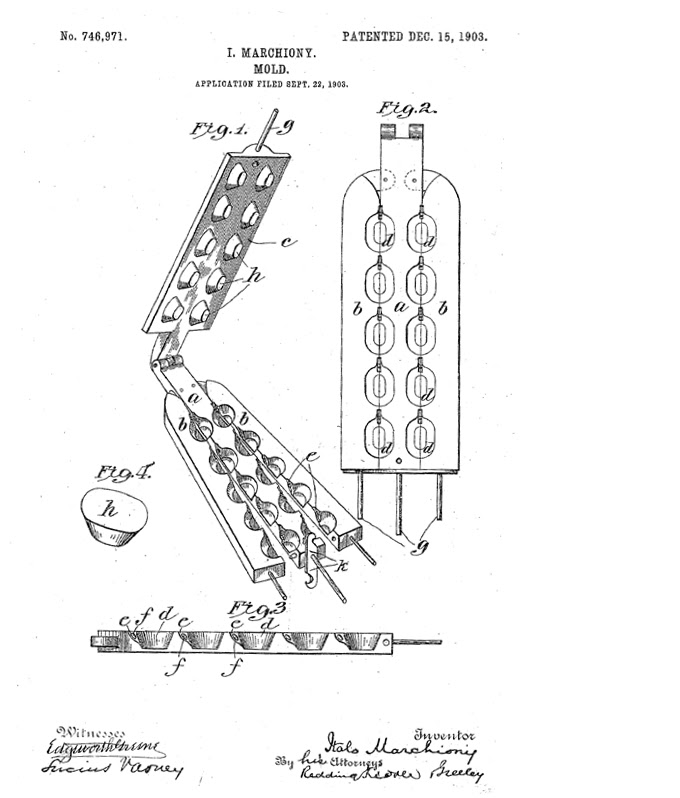 Beginning in 1896, Marchiony spent nights in the family kitchen, experimenting with waffle-making. He found that if he folded the waffles into a cone while they were still warm they retained their shape as they cooled.
At work, his new invention was a big hit—so much so that he realized he needed a way to produce cones more quickly. Hand-making them one at a time was laborious.
As Paretti writes in her article: "Father had a good head for mechanics as well as for business, so he adapted the design of the waffle iron to create a device into which batter could be poured and baked" in multiples. The mold he was working on allowed for cooking ten cones at a time. By hinging it in the middle, there was a way to open the device to remove the fragile cups from the mold. Marchiony was satisfied with his invention by 1902 and submitted the patent application. He received patent approval in 1903.
On Wall Street these sweet treats acquired the name "toots," probably from tutti-frutti. (Marchiony may have sold some ices or ice cream with bits of nuts or fruit.)
Louisiana Purchase Exposition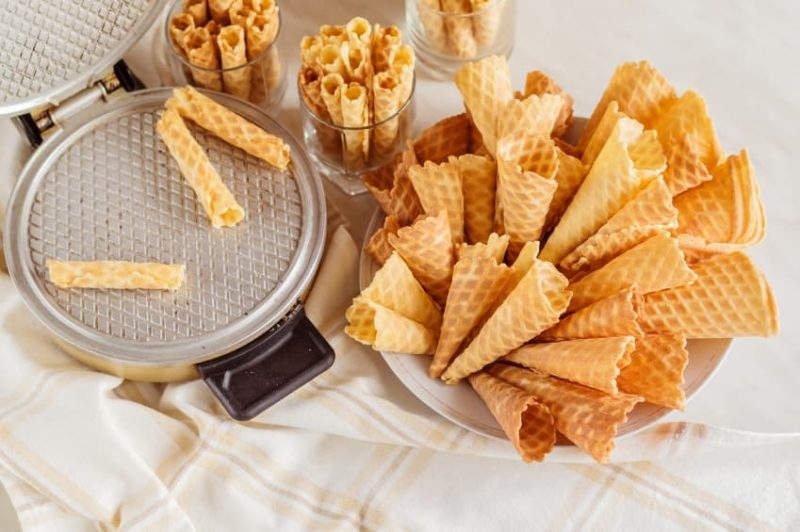 So fast forward to St. Louis in 1904. How did the legend grow that the ice cream cone began with a vendor at the Exposition?
Here we turn again to Jane Marchiony Paretti who has the answer:
Marchiony was in St. Louis as an exhibitor!
The legend, as it has been told, has been spun so that it became a story of a waffle vendor (Ernest Hamwi) who came to the rescue of an ice cream vendor who ran out of glass cups.
The true story is that Marchiony was there selling his ice cream. He could easily make up fresh batches of ice cream each night, but he couldn't keep up with demand for the waffle cups. So this is where the truth almost connects with the legend. Instead of Hamwi having the idea for using his waffles, Marchiony turned to Hamwi, who was selling zalabis (a Syrian cookie that is like a thin waffle) and asked that Hamwi roll some of the waffles while warm so that Marchiony could use them as cones.
So there we have it: The first ice cream cones were actually sold from a pushcart on Wall Street, however, these sweet treats gained wide exposure through the St. Louis Exposition.
Other vendors at the fair began copying Marchiony, and people who enjoyed ice cream cones in St. Louis returned to their own communities with suggestions to their local ice cream stores as to a new way to sell ice cream.
Ice Cream Cone Inventor's Later Life
After the Exposition, Italo Marchiony returned to Hoboken and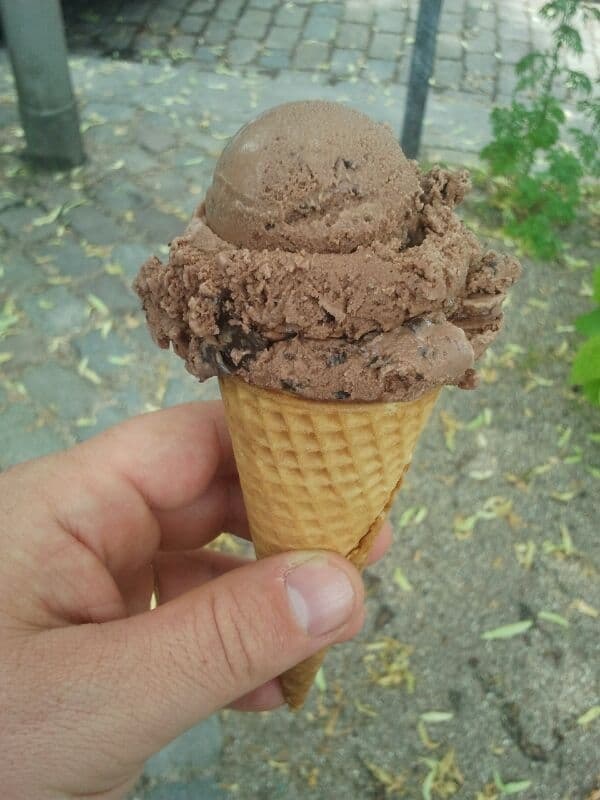 established a cone-making factory. He also built up a fleet of street vendors who sold his ice cream cones. At one point, he had 45 street vendors out selling ice cream cones on the streets of Manhattan.
According to Paretti, Marchiony went on to create ice cream sandwiches. His factory made small cookies and sold them with ice cream inside. The Wall Street brokers were said to find ice cream sandwiches to be more dignified to eat than ice cream cones.
Marchiony retired in 1938 and had a comfortable retirement until his death in 1954. His ice cream brand was ultimately acquired by Schrafft's.