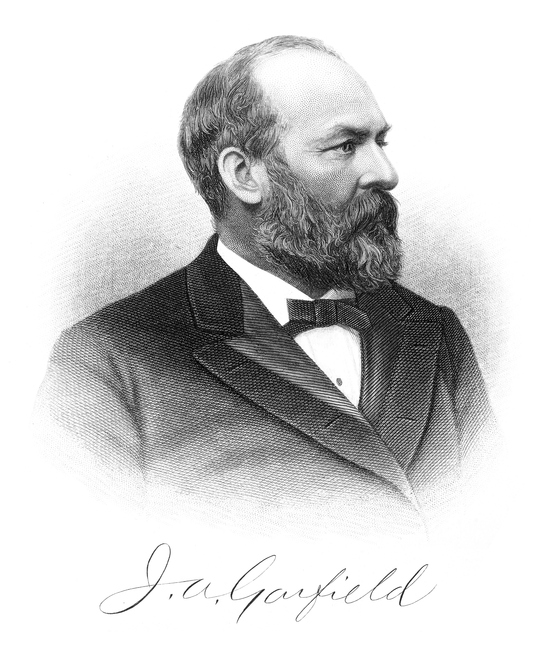 James Garfield of Ohio rose from poverty to become a state legislator, an officer in the Union Army during the Civil War, a nine-term U.S. Congressman, and finally, the President of the United States of America.
Yet his presidential term was short-lived because of an assassin's bullet.
James Garfield's Background
James Garfield was the youngest of five children. His father died before James was 2, leaving his mother to raise the children with very little money. His siblings recognized James as the smartest of the bunch, and one brother specifically noted that any extra money should go to his education.
All the children worked at young ages. The job that held young James's attention for the longest time was that of being a canal boat driver. After attending two years of college in Ohio (where he met his future wife), he finished his junior and senior years at Williams College, returning after graduation to be a professor at the Ohio school he attended, Hiram College. By 1860, he was elected to the Ohio Senate.
When the Civil War became inevitable, Garfield rounded up many Ohio men for the military, eventually becoming a brigade leader for the Union Army.
It was while serving in the military that Garfield was elected to Congress (1862). He was torn as to what to do but President Abraham Lincoln told him it was easier to find military generals than it was to find effective Congressmen. Garfield then spent 18 years in Congress and was a familiar face in Washington.
How Garfield Rose to the Presidency
His journey to be a candidate for president was a surprise, even to him. He traveled to the Republican Convention in Chicago to nominate his friend John Sherman for president. When Sherman failed to achieve the required votes, Garfield was put forward as a "dark horse" candidate.
One reason Sherman had difficulty gaining the nomination was because the Republican Party was split into two factions. The more liberal group, including Garfield, were known as Half-breeds. The conservatives were known as Stalwarts. To balance the ticket, Stalwart Chester Arthur was put in as the vice presidential nominee. Arthur was the right-hand man to New York political boss Roscoe Conkling.
Garfield and Arthur had a tough fight in the general election, but they narrowly defeated General Winfield Scott Hancock.
Even in his brief few months in office, Garfield had an impact on the country.
As President
During his brief time in office, Garfield made progress in ending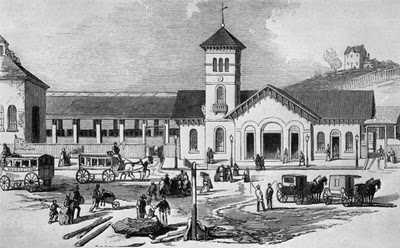 patronage appointments where people with scant qualifications are given good government jobs because they are friends of elected officials. While he acknowledged Roscoe Conkling's power and appointed to office many of the men whom Conkling favored, Garfield chose his own man for the plum political position as head the Customs House in New York.
When Conkling objected, Garfield didn't back down, telling Conkling it was "all or nothing." If Conkling wanted his friends in the positions to which Garfield intended to appoint them, then Conkling needed to accept William H. Robinson as head of Customs. Garfield got his way.
Why was Garfield Assassinated?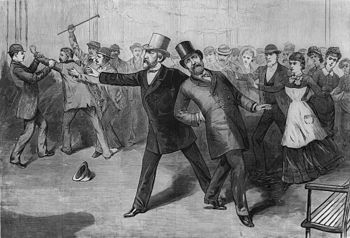 On July 2, 1881, President Garfield, a few members of his cabinet, and his two older sons arrived at the Baltimore and Potomac Railroad Station in Washington, D.C. He planned to attend his reunion at Williams College in Williamstown, Massachusetts, and to introduce his sons to their future school.
Charles Guiteau, a disgruntled office seeker, was known to police in the D.C. area but he had never caused a problem. However, on the morning that the presidential party made their way to the train depot, Guiteau was prepared to carry out a plan. He followed the group to the waiting room of the railroad station. When he had a clear view of the President, he fired twice. One bullet entered Garfield's arm; another went into the president's chest.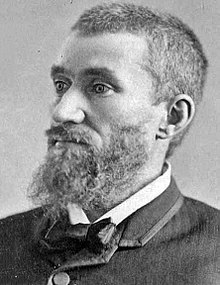 Charles Guiteau was nabbed by a policeman as he exited the depot. He still had the gun in his hand.
The reason for the shooting was political, Guiteau explained later. Guiteau's application for a political appointment was ignored. Guiteau wanted justice.
Guiteau clearly hoped Chester Arthur would favor him with an appointment. Instead, he was put to death by hanging on June 30, 1882, two days before the anniversary of the shooting.
Garfield's Injuries
Though seriously injured, Garfield might have lived if awareness of sterilization had been clearly understood. (Some doctors knew about sanitizing instruments but because the patient was the president, they used standard methods rather than anything they considered "experimental," including sterilization.)
The issue that confounded the medical advisors was that they could not locate the bullet that entered the chest cavity. During the first few days, various doctors used their fingers as well as different instruments to poke around to locate it. (Even Alexander Bell was called in; Bell invented a device to locate metal objects. The doctors thought he might be able to point them in the right direction but Bell's invention gave no helpful answers.)
The press had easy access to Garfield throughout his illness. A reporter for The New York Times was on the scene when the shooting occurred. He wrote of Garfield's appearance as well as some of his friendly and uplifting comments immediately afterward. ("A Great Nation in Grief," The New York Times, July 3, 1881.)
Shortly after, Garfield was transported to the President's House, a press room was set up just down the hall from where the patient would be. His staff could give them up-to-date information on the president's expected recovery.
Despite all the prodding and the lack of antibiotics, Garfield was improving. In early August, Mollie Garfield's diary (as quoted in Mollie Garfield in the White House by Ruth S.B. Feis) recorded that her father was looking and seeming better.
In early September, the family and Garfield's medical advisors determine that an ocean cure would help. A train to take him to Elberon, New Jersey, was arranged so he could complete his recovery at a favorite family spot in Monmouth County.
But by mid-September, Garfield was suffering from a serious infection. On September 19, 1881, he died.
Civil Service Reform
When tragedy occurs, Americans prefer that something good comes out of it. In this case, the assassination resulted in a first step in reform. Senator George H. Pendleton, a Democrat from Ohio, launched a reform movement that was designed to do away with the spoils system. It became known as the Pendleton Act, and it was passed in January of 1883. Under the act, appointments were awarded on merit, often after candidates have taken an examination to assess their qualifications. The law affected only 10 percent of federal employees at that time, but it was a start.
Congress and President Arthur also  established and funded the Civil Service Commission, which still functions today.
Garfield Had First Presidential Library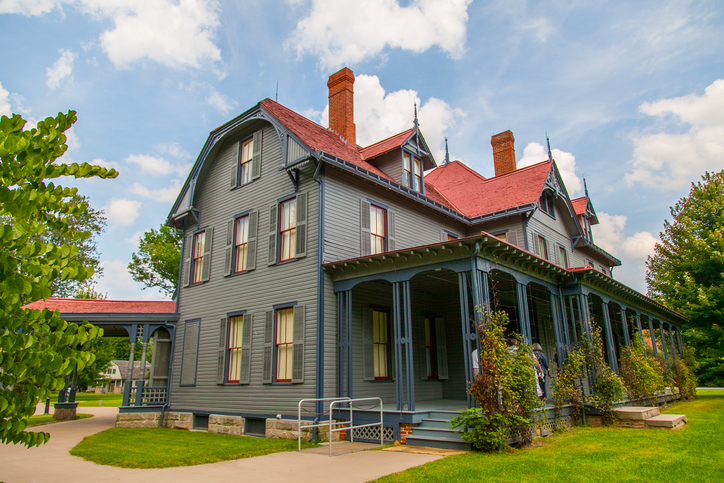 After Garfield's death, Lucretia Garfield gathered and organized all of her husband's papers and correspondence. She wanted to ensure that her husband's legacy would not be tarnished or forgotten. She thus created the first presidential library, setting the precedent for the collection of papers of the president for posterity. The papers are housed at the family's home, Mentor Farm, which is now part of the National Park Service.
James Garfield loved dogs. The dog he had in the White House showed his sense of humor as he named it "Veto."  Here is Veto's story: President James Garfield and his Dog Veto.