Gertrude Käsebier was an American portrait photographer. She was one of the few professional women in the photography business at the turn of the century. Because Käsebier trained as a painter, she brought an artist's sensitivity to portraiture. Her portraits depicting the emotional bond between mothers and children were particularly respected.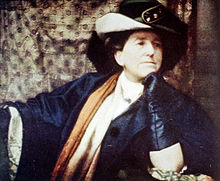 Gertrude Käsebier: Growing Up
She was born Gertrude Stanton in 1852 in a town then known as Fort Des Moines, Iowa. Now it is simply known as Des Moines. Seven years later her father was lured by the riches promised by the Colorado gold rush. He traveled alone initially to check out the opportunities. When he arrived, he realized staking a worthwhile claim required a good bit of luck. He chose instead to build a sawmill in Eureka Gulch.
The area, soon known as Golden, Colorado, became the first capital of Colorado Territory. As the town prospered, so did Stanton. He wrote for his wife to join him, bringing Gertrude and her younger brother. The family adapted well to their new home. Gertrude included among her friends children of Native Americans who lived in the area.
By 1864 the fact that the Civil War was still ongoing worried her father. He decided his family would be safer in the East. They relocated to Brooklyn, New York, but they stopped in Bethlehem, Pennsylvania, leaving Gertrude with her maternal grandmother. This would permit Gertrude to attend the Moravian Seminary for Women, a very well-regarded institution.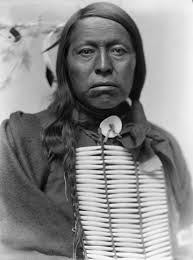 Visiting Brooklyn
On one of her visits to see her family, Gertrude met Eduard Käsebier, who came to the U.S. from Germany to seek his fortune. He had a background in chemistry and business. He soon established a successful business as a shellac importer.
Eduard and Gertrude married shortly after her 22nd birthday. Within the next five years, they had three children.
Gertrude was not well-suited to being a housewife and longed to be an artist. She was loyal to the children, but she and Eduard grew apart.
Once the children reached adolescence, he agreed to pay for Gertrude to attend art school. At age 37, she enrolled in the Pratt Institute.
Gertrude Käsebier: Refining her Art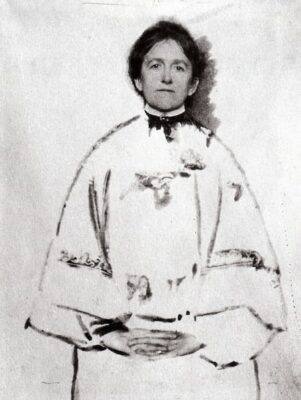 From 1889-1893 Gertrude Käsebier studied drawing and painting at Pratt Institute with the intention of becoming a portrait painter. At that time, the school did not offer photography as an art course, but some people were beginning to pursue it as a hobby. Gertrude, too, became fascinated by what she could accomplish with a camera.
In 1894 she won two photography contests, and these successes heightened her interest in doing more of this work. She spent much of that year in France, still painting, but also working on her photography. She met and was given the opportunity to work with Hermann Wilhelm Vogel, the chemist with whom renowned photographer Alfred Stieglitz had worked. Vogel was influential in teaching Käsebier more about the art of developing her photographs.
Needed at Home
Later that year, she got word that Eduard was not in good health and might not live out the year. She returned to be with him. He was to go on to live another ten years, but Gertrude stayed with him. With this change in her fate, friends suggested she open her own portrait studio. She knew she had to learn the business end of it first, so she took a job working under another photographer for a time. She opened her own studio in 1885.
She sought shows where she could display her work, and customers followed. Over time, she became well known. Among her subjects were such luminaries as Mark Twain, Booker T. Washington, architect Stanford White, and Evelyn Nesbit. She also enjoyed photographing other artists.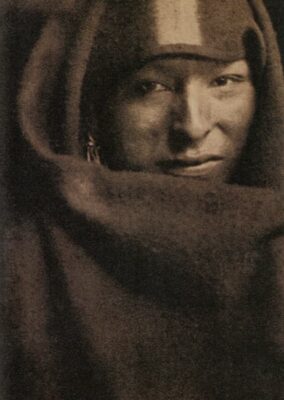 Changed Portraiture
Käsebier's style was destined to alter portrait photography. From painting, she learned that what you leave out of a picture is as important as what you put in. When customers arrived at her studio she worked to simplify the background, searching to photograph the essence of who that person was.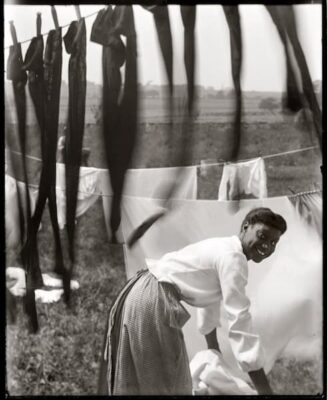 She also encouraged more natural poses. (A very straightforward look-at-the-camera pose dated to early photography when any movement blurred the picture. For the most part, the style had not changed much since then.) Käsebier knew that a more relaxed pose would create a better, more welcoming likeness of her subject.
Käsebier is also known for her photographs of Native Americans. While living in Colorado, she had come to have many native people who were her friends. When she learned that members of the Sioux tribe were performing in New York with Buffalo Bill's Wild West Show, she invited them to her studio. While she took many photographs of them in their native dress, her preference was to capture their faces; she found complete stories in their look.
Some of her photographs of Native Americans were to become her most famous.
Qualified for a Photographic Salon
One of Käsebier's greatest successes was qualifying for the Philadelphia Photographic Salon in 1898. Out of 1200 entries, only 259 photographs were selected. An astounding ten of them were Käsebier's. This placed her among the top photographers of the day.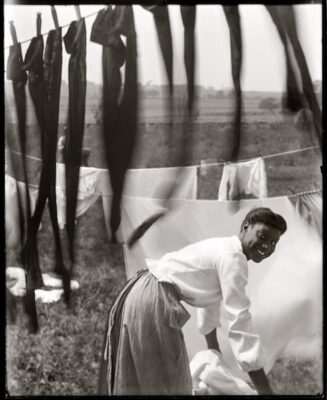 Many other shows followed, and her work began appearing in magazines.
During her time in New York, Gertrude Kasebier came to know major photographers like Alfred Stieglitz and Edward Steichen. Stieglitz became a supporter of Käsebier's, promoting her work in one of his publications.
In 1901 she and Steichen traveled to Paris, where, among other work, she took numerous photographs of Auguste Rodin.
Photography as Fine Art
Stieglitz, joined by others, created The Photo-Secession organization. Their purpose was to promote photography as fine art. An elite group of photographers were accepted into the group. They were intent on getting the art world to take photography seriously. Steichen and Käsebier were among them, and they organized gallery shows and published a magazine, Camera Work.
Gertrude Käsebier's Final Years
In 1909 Eduard Käsebier passed away. With his death, Gertrude was free to move where she chose, and eventually set up a home and studio in an apartment on West 71st Street in Manhattan.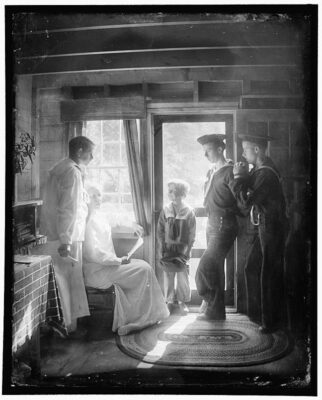 She continued doing portraits of people, and there were many opportunities to show her work. She also began experimenting with her photography. After years of studio work, Kasebier began taking her camera outside for the first time to see how natural light affected her work.
In 1925, her eyesight began to fade. By 1929, she had to close her studio. She died five years later in 1934.
Gertrude Käsebier: Honored Many Years Later
In the late 20th and early 21st century there was renewed interest in Gertrude Käsebier. In 1979 she was inducted into the International Photography Hall of Fame, and that year the Delaware Art Museum put together a retrospective of her work. In 1991 the Museum of Modern Art in New York City also assembled a show of Käsebier's work.
In 2002, Käsebier was additionally honored by having one of her best-known photographs, Blessed Art Thou Among Women, featured on a United States postage stamp.
***
Ruth Harriet Louise was working in Hollywood just a few years after Kasebier started her career. Read her story here: Ruth Harriet Louise, First Female Staff Photographer in Hollywood.