Had a true photographer's eye for capturing people doing everyday things; took more than 80,000 images during his career, mostly of daily life in Pittsburgh but also of presidents, celebrities, and civil rights leaders.
Known as "One-Shot"Harris, he was skilled at making subjects feel comfortable and rarely needed to re-shoot
Body of work constitutes the most complete photographic documentation of a minority community in the U.S.
Charles Harris was born in 1908, the third son of William "Monk" and Ella Mae "Olga" Harris. In the 1910 census, Olga is shown as divorced and running a boarding house; the boys were living with her.
Further census records explored by the Carnegie Museum of Art reveal that Olga and her older son went on to open the Masio Hotel (1917) in the Hill District of Pittsburgh, which was the African-American section of town.
Charles Harris's nickname of "Teenie" was given to him by a cousin when when he was a toddler; she called him, "Teenie Little Lover," and the family eventually shortened it to Teenie.
Growing Up
Teenie Harris and his brother George both took photographs while they were growing up, and some of those early shots are the earliest in the Charles Harris Archive, now at the Carnegie Museum of Art. But Teenie did not foresee a career in photography at that time.
He attended school through the 8th grade and then went off to play in the semi-pros, playing both baseball and basketball. His middle brother, Woogie, teamed up with a partner and brought a betting parlor into the Hill District, and for a time, Teenie made good money working as a chauffeur and a numbers runner for Woogie.
First Camera
In the early 1930s he bought his first professional camera, probably the Rolleicord medium-format camera, he used for many years. He must have been selling photos freelance as in 1936 he was offered a staff position with the Pittsburgh Courier but declined because of low pay.
During his years running numbers, he also fell in love with driving expensive cars, and because no newspaper provided a transportation fund, Harris frequently pulled up to take his photographs in a late model Cadillac or whatever he was driving at the time.
In 1937 his work started appearing in what was the first issue of Flash Magazine, a "weekly newspicture magazine" published out of Washington, D.C. The magazine only lasted until 1939, but by then Harris had opened his own photography studio which provided the bulk of his income until he closed it in 1953.
When the Flash closed, Harris kept his studio going and freelanced for The Pittsburgh Courier. The Courier was the black national paper of the time. The newspaper was delivered to the Pittsburgh train station, and from there, the Pullman train porters would see that it was carried to all parts of the country.
In 1940 Harris received his first official assignment from the Courier: he was to accompany a reporter to Fort Bragg, North Carolina, to document training conditions for black troops.
From that point on, Harris was a regular for the Courier, with each issue featuring several of his photos. In 1957 The Pittsburgh Courier launched a regular column "Pittsburghers Speak Up;" over the course of the 20 years that the column ran, Harris shot over 3000 street portraits.
During these years, Harris acquired a new nickname: "One Shot." Pittsburgh mayor David Lawrence started referring to him with that name in appreciation for his efficiency as a news photographer. He was great at making his subjects feel comfortable, and he rarely asked for a second take.
A contemporary of Life photographer Gordon Parks, who traveled the world in pursuit of his photographs, Harris was happy to stay with his circumscribed beat; in so doing he provided a rich pallette of African-American culture from family life to social life.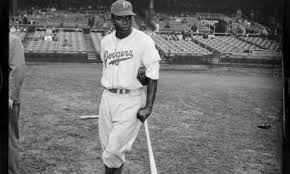 In 1953, he closed his portrait studio, and for the next 20 years, he captured the Jim Crow and Civil Rights eras. While he primarily chronicled the life of black neighborhoods throughout the city, he was also perfectly comfortable capturing the big name visitors who came through Pittsburgh, including Louis Armstrong, Duke Ellington, Ray Charles, Sam Cooke, Muhammad Ali, John F. Kennedy, Dwight Eisenhower and dozens of others who shaped the late 20th century.
In the 1960s Harris began shifting equipment, using his medium-format camera less and beginning to weave in use of a 35 mm camera and color film.
The Pittsburgh Courier went through its ups and downs but Harris remained on staff throughout. In 1972, the paper honored him as "Citizen of the Week" for having documented the black scene over so many years.
Fame But Lost Fortune
In the late 1980s, Teenie Harris signed a management contract with Pittsburgh entrepreneur, Dennis Morgan. Morgan arranged exhibitions and began to license out photographs, and in the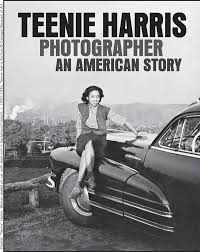 process, Harris's work became more widely known. However, Harris noticed that the royalties due him per their agreement were not forthcoming. In 1998 Harris sued, but he died before the issue could be settled in court. Ultimately, the suit was settled in favor of Harris. The negatives were returned to the Charles Harris estate, and in 2001 the collection was purchased by the Carnegie Museum of Art.
Honors and Awards
In 1998 Harris was awarded the George Polk Career Award in Journalism from Long Island University; he was still living and knew of the award he was to receive, but he was too ill to attend.
Also posthumously he was given the Unsung Hero Award from the Congressional Black Caucus Spouses (2001), the President's Award from the Press Club of Western Pennsylvania (2002), was inducted into the National Association of Black Journalists Hall of Fame (2005), and in 2009 the city of Pittsburgh declared January 15th to be "Teenie Harris" day. Several local groups also voted that he should receive the Spirit of King Award that year.