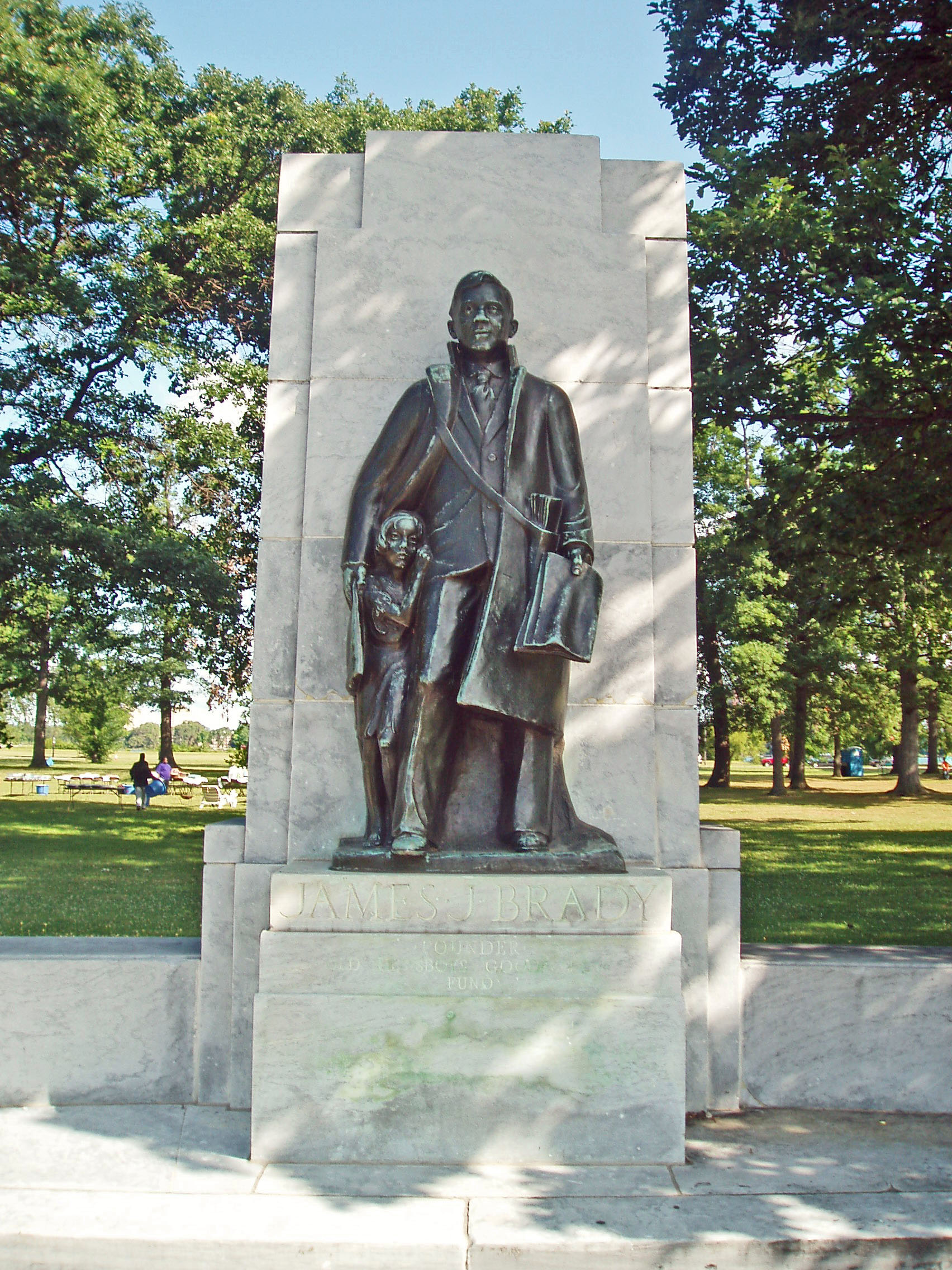 The Old Newsboys Goodfellow Fund of Detroit has existed since 1914 as a way to assure that children not be forgotten at Christmas time. More than a century later, the Fund remains a well-respected civic institution. In addition to their holiday mission, they now provide school supplies, dental health care, summer camp scholarships, and grants-in-aid to attend Wayne State University.
Perhaps the organization's staying power is partially explained by the fact that it grew from a compilation of well-intended forces. It is a tale of community-minded citizens wanting to do good and desiring to establish positive examples for young people who might grow up to be leaders in Detroit.
Vision for Giving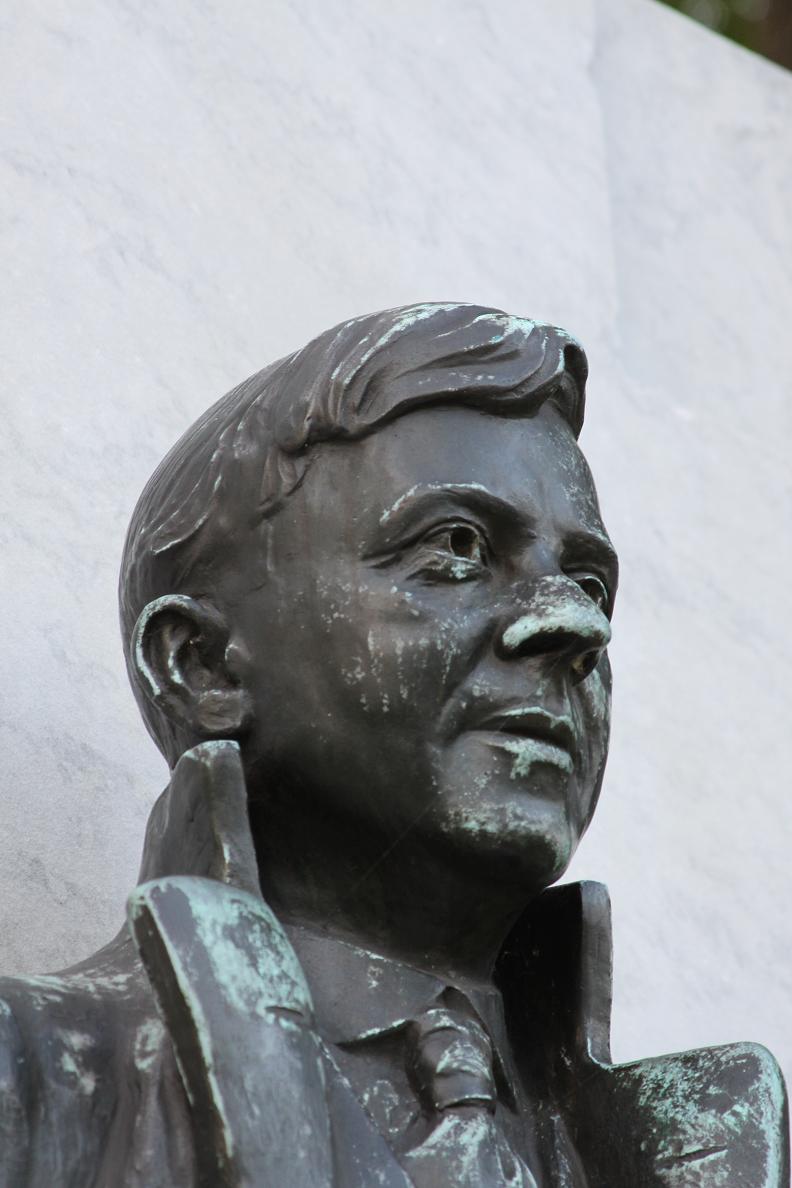 The vision for the Fund came from former newsboy and Detroit businessman James J. Brady (1878-1925).
In the early 1920s after the Fund was well-established, Brady was interviewed by a reporter from The New York World. The reporter asked about his wealth, perhaps thinking that Brady funded the effort. Brady responded with his true contribution: "Why I am the richest man in Detroit because I have more friends than any man here."
His capacity for friendship gave him the ability to inspire the volunteers he needed to accomplish his goal.
Family Struggles of the Early Twentieth Century
In the late 1890s, cities had few social safety nets for the poor. Families were big, and if income was inadequate, older children sometimes moved out and tried to make their own way. Other times, they got work as errand runners or newsboys and brought home what money they made.
During the holidays, a few charities would try to help, but the assistance in all cities was spread unevenly, and the problems were overwhelming.
The Inspiration of Editorial Cartoons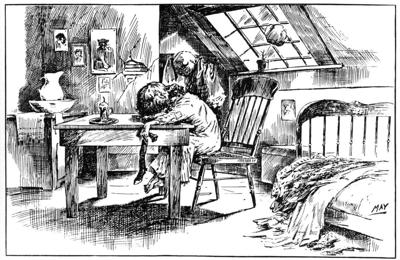 During that time, newspapers, sold by newsboys, were the primary way of spreading the news. Editorial cartoons carried particular heft. They were easy to glance at, and readers came away with a message. Two cartoons that ran in Detroit early in the century helped draw attention to the plight of the poor.
The first cartoon appeared in 1908 and was drawn by Thomas May. (Thomas May's own story is re-published in The Story of the Goodfellows written by Ernest Philip LaJoie in 1938.)  In 1907, the May family housekeeper arrived the day after Christmas telling a sad story. On her way to work, she encountered a little girl sobbing on a street corner: Christmas was over and Santa had left nothing for her.
The housekeeper wanted to comfort the little girl and told her that because Santa had such a long list of places to visit, many gifts were delivered the day after Christmas.
The woman then went directly to the May household and requested the family's help in putting together a Christmas for the little girl.
"Forgotten"
The next year, Thomas May remembered the incident and drew a scene of a little girl crying alone in her attic room. He entitled it, "Forgotten."
When May submitted it to his boss at The Detroit Journal, the editor said, "We can't use that, Tom. It will spoil Christmas for a lot of people."
May responded that he wanted to spoil Christmas for every man and woman in Detroit who remembered only themselves at Christmastime.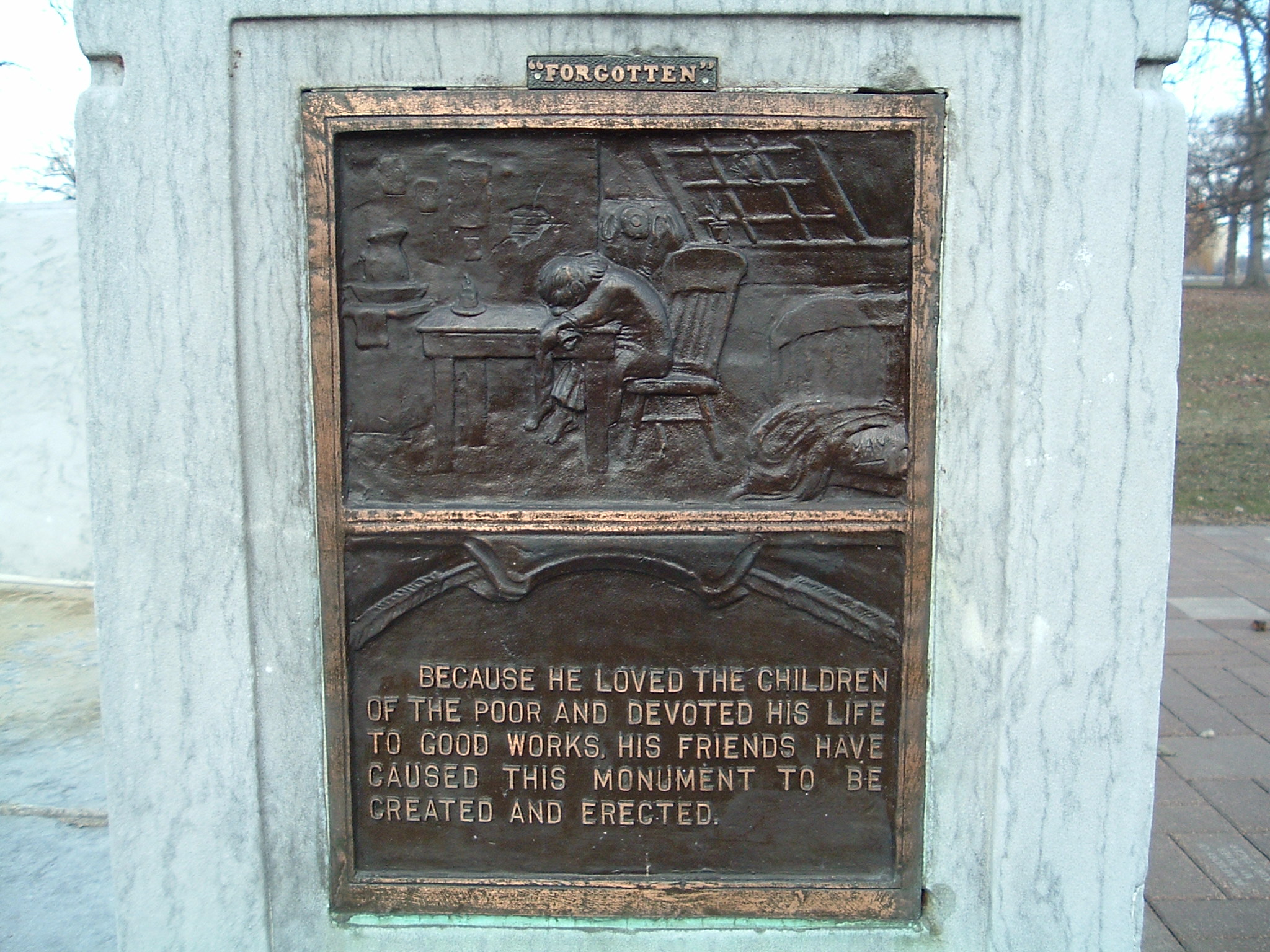 The cartoon ran, and people were moved.
The Detroit Journal heard from so many readers they created the "Forgotten" Club" to provide a way to accept donations from readers. Other newspapers followed suit. The name, "Goodfellow Club" was used by The Chicago Tribune and The Detroit News. In Detroit, the fund was overseen by the Old Newsboys Association and was initially for former newsboys down on their luck.
These clubs didn't solve the problem of poverty, but at least they were a start.
Political Cartoon Inspires James Brady
Six years later. Detroit businessman James J. Brady was struck by another political cartoon. This one was by Burt Thomas, the cartoonist for The Detroit News. The drawing was of a well-to-do gentleman laden with packages for the poor. He was holding the hand of a young newsboy dressed in tattered clothing. The caption read, "The Boy He Used to Be."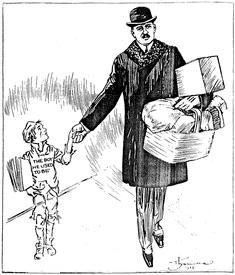 A former newsboy, Brady enjoyed great success in business. He had been a plant manager for carmaker Ransom E. Olds. He then moved on to a job in banking, and later, worked as a tax collector for the IRS. The tax collecting put him in direct contact with struggling families. He saw how difficult it was.
Brady consulted his friend E.J. Pipp, the managing editor at The Detroit News, explaining to Pipp he wanted to help these families. Pipp knew about the Goodfellow Fund run by the Newsboys Association and suggested Brady approach them about expanding their mission.
Brady, a magnetic man, approached his friends who were former newsboys and soon he had a plan.
Establishing the System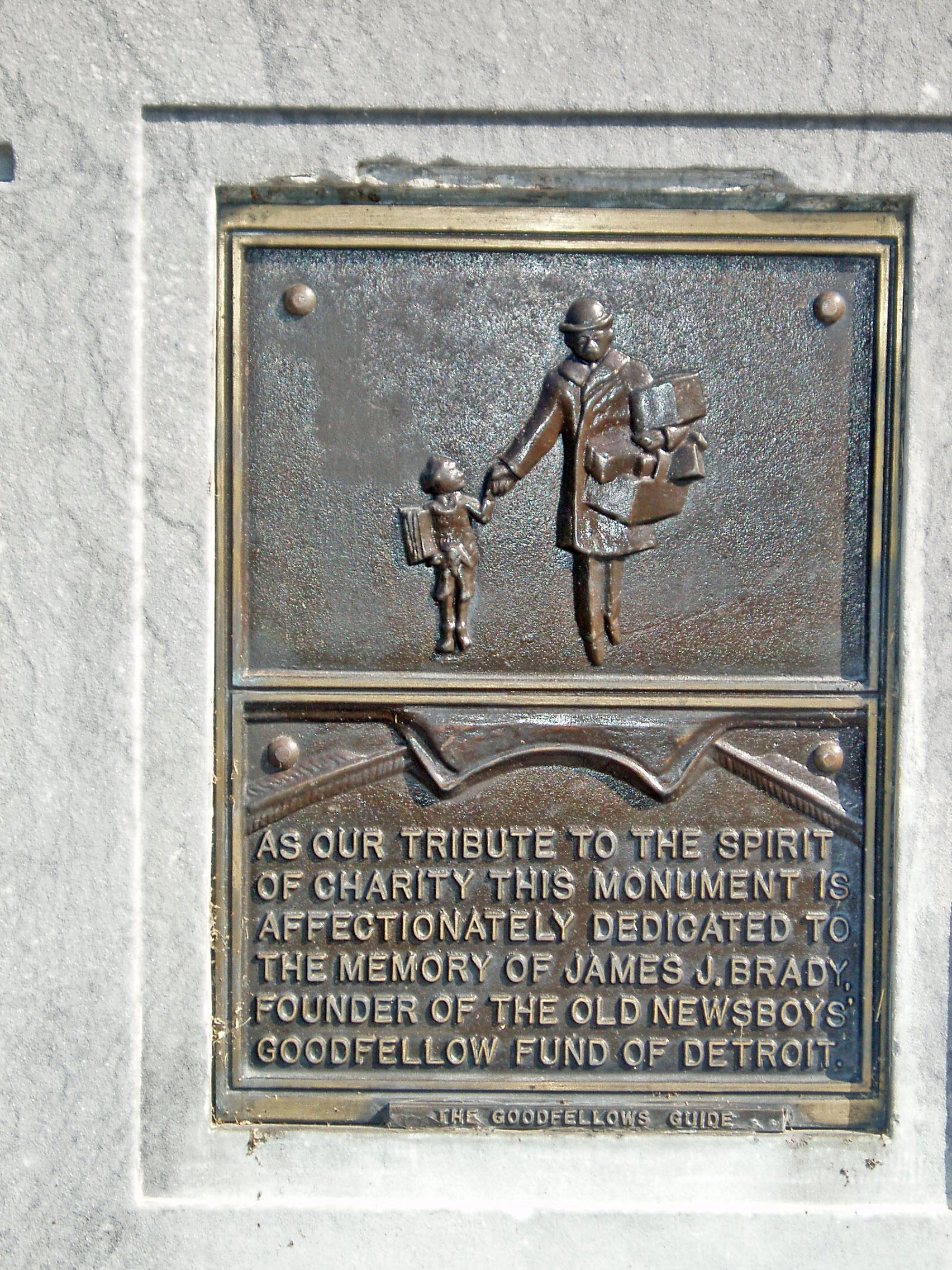 Newsboys of all ages always have their favorite corners. For two hours on a pre-planned day, the old newsboys would buy out the newspapers from the young boy currently working that corner.
The men then sold for charity for two hours. Some citizens could afford only a nickel for the paper; others would hand a $20 or $100 bill, knowing that no change was given. All money collected during the two-hour period went to create Christmas packages for the poor.
At the end of two hours the men returned to the newspaper offices to count and pool their take. Top fundraisers were announced. The men enjoyed teasing and competing again.
The First Year of the Old Newsboys
Jim Brady's goal that first year was $400. He worried about failure, so in advance, he withdrew that amount from his savings account. If he needed to, he would supplement the amount raised.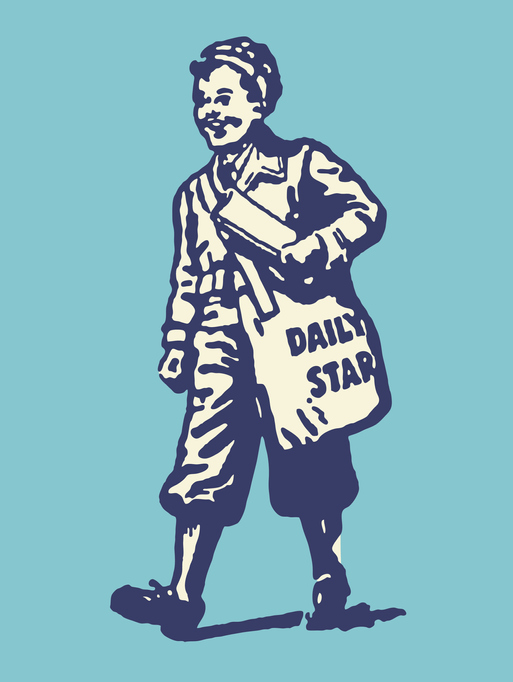 He needn't have worried. In 1914, 75 former newsboys brought in $2275, enough to buy toys for 3379 kids.
Each year the old newsboys outsold their previous year so they were able to grow and expand their purpose.  By 1919, the Goodfellow Fund and James Brady's Old Newsboys combined to create what is still known as the Old Newsboys' Goodfellow Fund of Detroit. (Other cities have Goodfellow Clubs. All function a little differently and there is no expense of a national office.)
Tradition Expands and Continues
Candy, toys, gifts, and clothing were all part of the early packages. Early on, a much-coveted part of each package was a voucher for shoes. Regular kids often lacked footwear, but in the 1920s, more children had foot problems than we see today. The voucher allowed for those with special needs to be taken care of as well. Often this was their first pair of shoes, and it was truly appreciated. (The shoes program continues for qualified families.)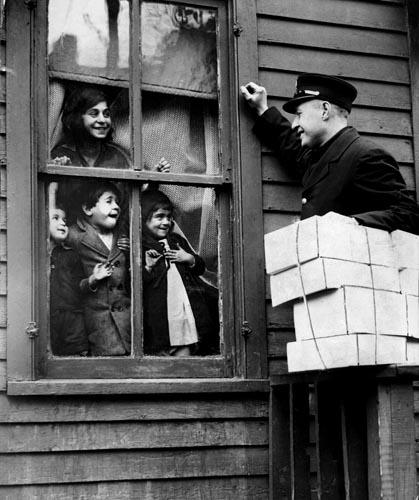 In 1924, dolls became a permanent addition. With the dolls came the ability to involve more of the community. The Fund purchased dolls in quantity that first year, and Detroit's telephone operators (their "Hello Girls") volunteered to create handmade dresses to clothe the dolls.
Soon there were annual contests for the best-dressed dolls, and the winning dolls were put on display in the windows of local merchants. The newspapers publicized the whereabouts of the dolls as they were moved from store to store during the month. Citizens would make a trip to town to see the dolls on display.
This additional publicity generated more sewing volunteers Today almost 11,000 dolls are still dressed by volunteers and there is a waiting list for people who want to help.
More Organizations Join In
An effective organization is like a magnet to other people who want to help, and that has certainly been true of the Old Newsboys' Goodfellow Fund. At the outset, the Board of Education helped gather names of families who needed help though today names are gathered in other ways.
Initially, deliveries were made by the firemen and Boy Scouts. Soon the police pitched in, too. Now the program is so vast that gifts are delivered to distribution centers, and qualified families stop by to pick up their boxes. For many children, these are the only holiday gifts they will receive.
Over the years, many civic organizations have helped raise funds. From the Teachers Association to the Firemen's Ball to a charity football game between the public and parochial high schools—community groups have found ways to participate.
A Century Later
A century later—2014—the Detroit News reported that more than 300 members now bring in more than a million dollars a year and over 35,000 boxes are filled with toys, clothes, books, and dolls. Gifts are distributed to families in Detroit, Highland Park, River Rouge, Hamtramck and Harper Woods.
The packages include a sweatshirt, sweatpants, socks, underwear, hat, gloves or mittens, dental kit, an application for a Detroit Public Library card, candy, four age-appropriate books, and four-five games or toys. Girls ages 4-9 still receive dolls dressed by volunteers.
Today the Sale Day is still held, and other organizations pitch in, but according to The Detroit News, about 80 percent of the money is now raised by members sending out personal letters to friends and family.  Several families—including the Bradys—who started the organization are still involved.
Current membership of the Old Newsboys' Goodfellow Fund includes city dignitaries, judges, members of the police force as well as some former people who remember what receiving the Goodfellow gifts meant to them when they were growing up. (As newsboys became a thing of the past, the organization dropped the requirement that members be former newsboys.) The first women joined in 1975.
James Brady Legacy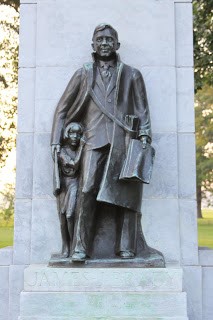 James Brady died in 1925. He was only age 47, and it was just nine years after he organized the group.  When he started out to fulfill his wish that there be "No Kiddie without a Christmas," he could not have dreamed of how big the organization would be or how long it has lasted.
Those who worked with him vowed that his efforts would not be forgotten. They raised the funds for a memorial statue that was unveiled in 1928, and still stands in Detroit's beautiful Belle Isle Park.
The monument is of James Brady holding a newspaper. He has on an overcoat with a small girl by his side, protecting her.
Each side of the monument has a bronze tablet. On one side is a copy of Burt Thomas's cartoon, "The Boy He Used to Be." It says:
As our tribute to the spirit of charity this monument is affectionately dedicated to/the memory of James J. Brady, Founder of the Old Newsboys' Goodfellow Fund of Detroit.
The other tablet shows "Forgotten," and is inscribed:
Because he loved the children of the poor and devoted his life to good works, his friends have caused this monument to be created and erected.
And the work continues.
***
If any Detroit residents (or former residents) would like to tell me about yours—or a relative's–experience with the Goodfellow Fund, please contact me: [email protected]