"I'm Buster Brown, and I live in a shoe. That's my dog, Tige, and he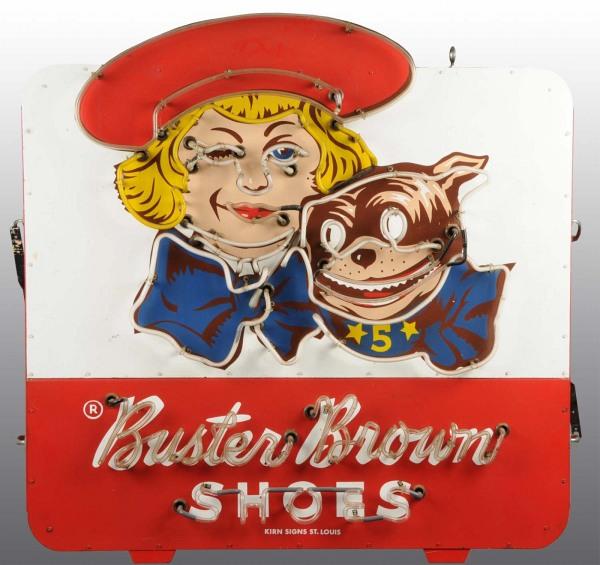 lives there, too," went the jingle for Buster Brown shoes.
The Brown Shoe Company began in 1878 as a partnership among three St. Louis businessmen: George Brown, Alvin L. Bryan, and Jerome Desnoyers.
George Warren Brown was the lead partner. He was born on a farm in Granville, New York, in 1853, but farming held no appeal for him. He wanted to be a business owner, and he went on to Bryant, Stratton & Cornell Business College in Troy, New York.
Brown's Early Jobs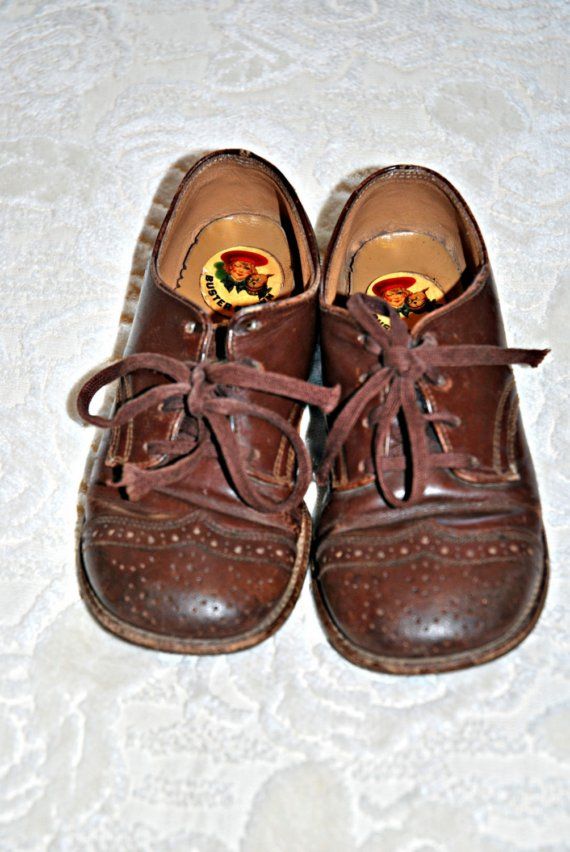 After Brown completed his education, he traveled by train to St. Louis where his older brother was a partner in a shoe company. George worked as a shipping clerk and rose to be a traveling salesman for the company, experiences that taught him a great deal about what people looked for when buying shoes.
Based on what he learned, George Brown wanted to start his own shoe manufacturing company. The largest shoe manufacturing companies were in the East, but Brown saw the wisdom of locating a business in the middle of the country. Cow hide to turn into shoe leather was easily available from nearby farms, and the relatively new rail lines through St. Louis meant that shipping could be done conveniently to all parts of the country.
Brown traveled to Rochester, New York, where he selected five shoemakers to help get the business underway. To entice them to move, he furnished each with a train ticket to St. Louis. Soon Bryan-Brown & Company (DesNoyers was also part of the team) was a going concern.
After only one year, Brown and partners needed larger quarters. This was the first of multiple expansions and moves in order to accommodate the growth of the business.
Becomes Brown Shoe Company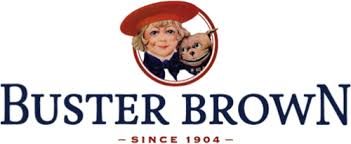 By 1893, both Bryan and Desnoyers had retired, and the company reorganized as the Brown Shoe Company. Brown shoes sold countrywide, and its manufacturing plants were highly regarded.
The company's success in St. Louis attracted other shoe companies, and by 1920, shoe manufacturing was the largest industry in the city. "St. Louis made shoes" were a point of pride.
Branding for Children's Shoes
A wise-thinking young employee named John Bush was the fellow who thought of how to brand Brown's children's shoes.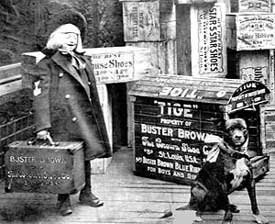 In 1904, the World's Fair was held in St. Louis. The Brown Shoe Company built a model of a state-of-the-art shoe factory so that visitors could witness how shoes were made. While visiting other exhibits at the fair, John Bush, the Brown employee, came upon Richard Fenton Outcault, the cartoonist who was famous for the exceedingly popular Hogan's Alley comic strip. Outcault was a smart self-marketer. At the fair, he rented a booth to sell licensing rights to his latest characters, Buster Brown and his dog, Tige. To attract attention to the booth, he hired a little person and the fellow's dog to dress as Buster Brown and Tige.
Bush realized that connecting the Buster Brown character and the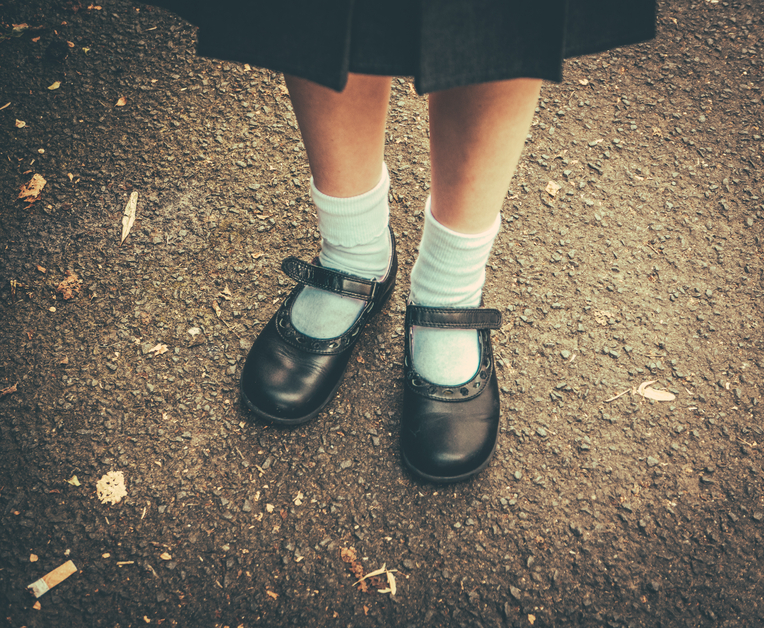 Brown Shoe Company could be a hit. Bush paid Outcault $200 for licensing rights to use the Buster Brown name and image on children's shoes. Buster Brown had a sweetheart named Mary Jane, so the Brown Shoe Company also bought licensing rights for "Mary Jane" for their line of girls' strap shoes.
Soon the image of Buster Brown and his dog were appearing inside each pair of Brown's children's shoes. As the brand caught on, the Brown Shoe Company began sending Buster and Tige out on road shows. The company hired twenty little people to dress as Buster Brown; they were all paired with a Tige-like dog. Sometimes the shoe company rented out a local theater where Buster and Tige could appear. Other times Buster and Tige appeared at shoe stores or department stores.
The Quality of the Shoes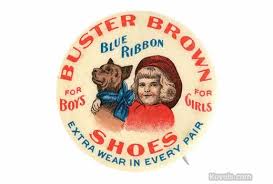 George Warren Brown learned a lot during his years as a traveling salesman: Durability was key for both adult and children's shoes. In addition, children's shoes needed to be styled so that they fit but left "a little room to grow." Families only wanted to buy a child one pair of shoes per year. Ideally, the shoes were tough enough to be passed down to siblings.
During World War I, the government signed contracts with the Brown Shoe Company because of their reputation for making long-lasting shoes.
George Warren Brown
Not every company founder creates a business that outlives him, but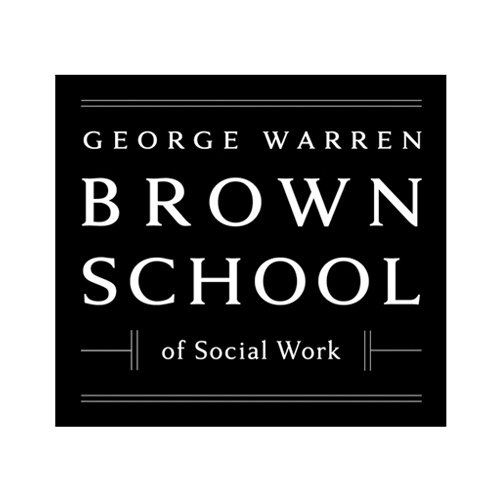 George Brown did. He created a strong company and put good people in place to lead the company into the future. Most who rose into management came from the company ranks. In an article in Investors Business Daily (5-29-2008), Brown is described as being a community-minded person and paying attention to the communities where he did business.
His choice of spouse influenced his charitable life. His wife, Betty, grew up in an orphanage. While he was still living, Brown and his wife gave to organizations to help the needy, and when Brown died in 1921. In 1925, Betty gave money to Washington University for the establishment of the George Warren Brown School of Social Work. The school still exists and is well-regarded.
Competition in Shoes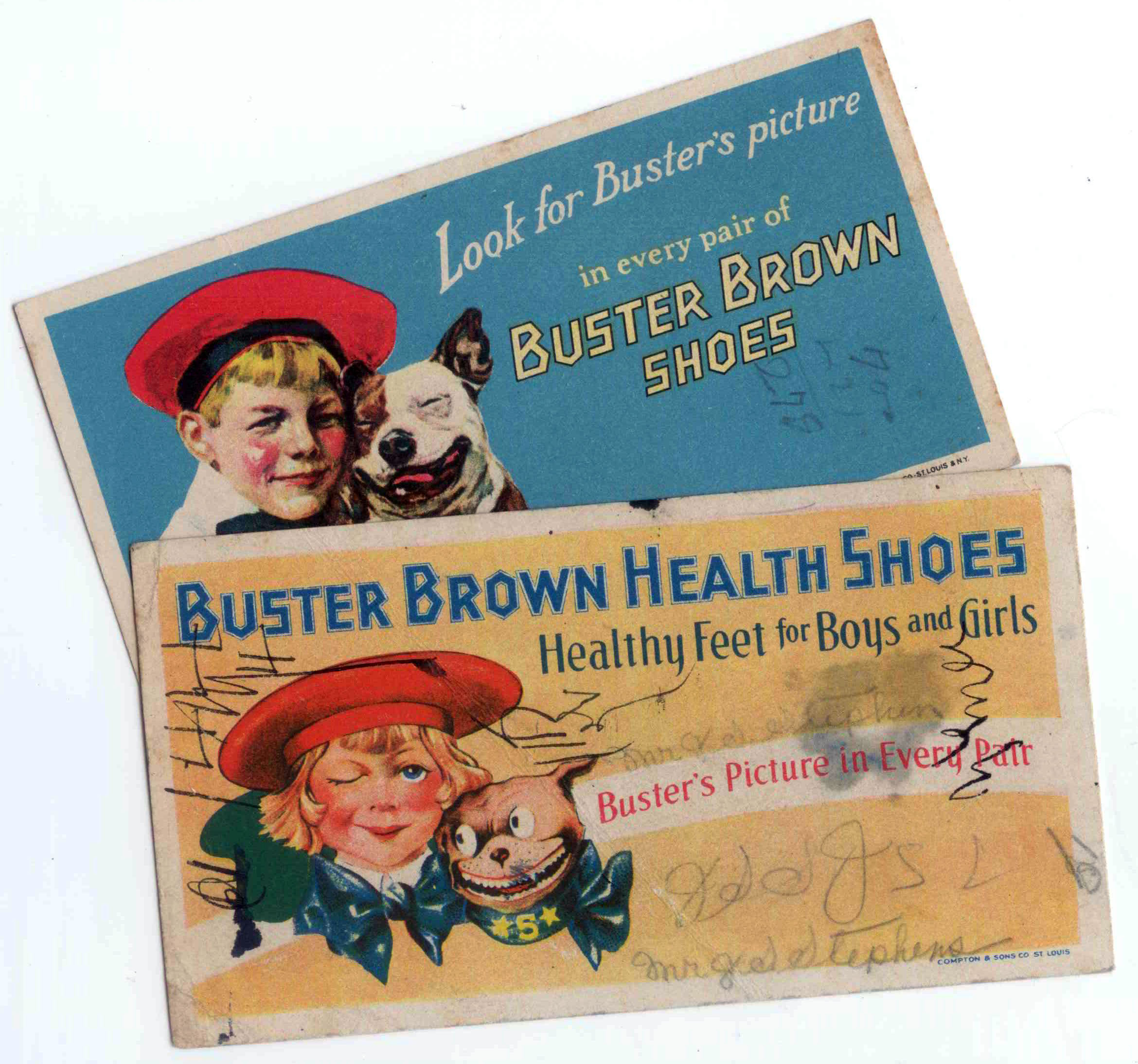 As competition among shoe companies increased over the years, cost-cutting in manufacturing became important. The Brown Shoe Company was already buying materials in bulk. However, the money spent on salaries might be trimmed. In 1911, they began hiring women and children who would work for less than their male counterparts. According to papers from the Harvard Business School Baker Library Historical Collections, more than half the workers at the Brown Shoe Company in St. Louis were between the ages of 14-19.
Working conditions in many industries was deplorable, and unions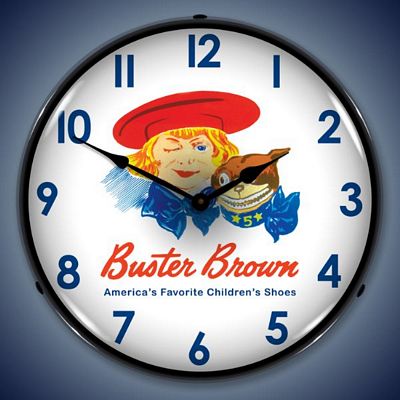 were organizing in factories throughout the country, including the shoe industry. Brown management, of course, was anti-union. One strategy Brown Shoe Company used was to expand into rural areas where the towns welcomed the jobs. Communities would often cover the costs of building the factory, or at minimum, offset the company's costs by offering tax breaks and incentives. This gave Brown Shoe Company a workforce that felt indebted to the company, and therefore, they were less likely to unionize.
Fashion Change Leads to Hard Times
The Brown Shoe Company was caught off guard in 1920, when the jazz age and the roaring twenties led to a major upheaval in women's fashions. Brown Shoe Company was well-stocked with the high-top shoes that women wore under their long dresses. When shorter skirts became fashionable, women wanted a different style of shoes.
By this time, John Bush was president, and the company struggled with a huge inventory that wasn't selling. He needed to re-tool the company but they had hit on such hard times that he had to travel to Boston to find a bank that would lend the company the money needed.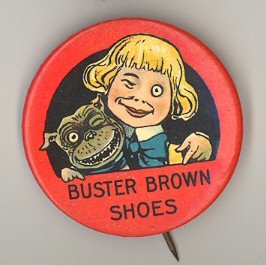 John Bush pulled the company out of its immediate difficulty, only to encounter the Depression ten years later. In an effort to keep manufacturing shoes, the company added more cost-cutting measures. People were desperate for work and would work for very little. The situation was bad enough that the Brown Shoe Company was investigated for its pay scale at a plant in Salem, Illinois. The government found workers being paid only $2.50 or $3 for a 60-hour work week.
Low pay was typical of all types of factories throughout the country, and this eventually led to the Wagner Act. In 1935, the Wagner Act established the National Labor Relations Board, which guaranteed United States workers the right organize into unions and to strike.
Brown management remained anti-union. When workers at a shoe factory in Indiana went on strike, the shoe company simply closed the plant rather than negotiate. In 1936, the National Labor Relations Board cited the company for violating the Wagner Act. Resistance of management continued. Finally in 1938, the U.S. established a minimum wage, and this finally offered the workers some relief.
Brown Shoe Company Expands into Retail
In the 1950s, the company began purchasing retail outlets as a new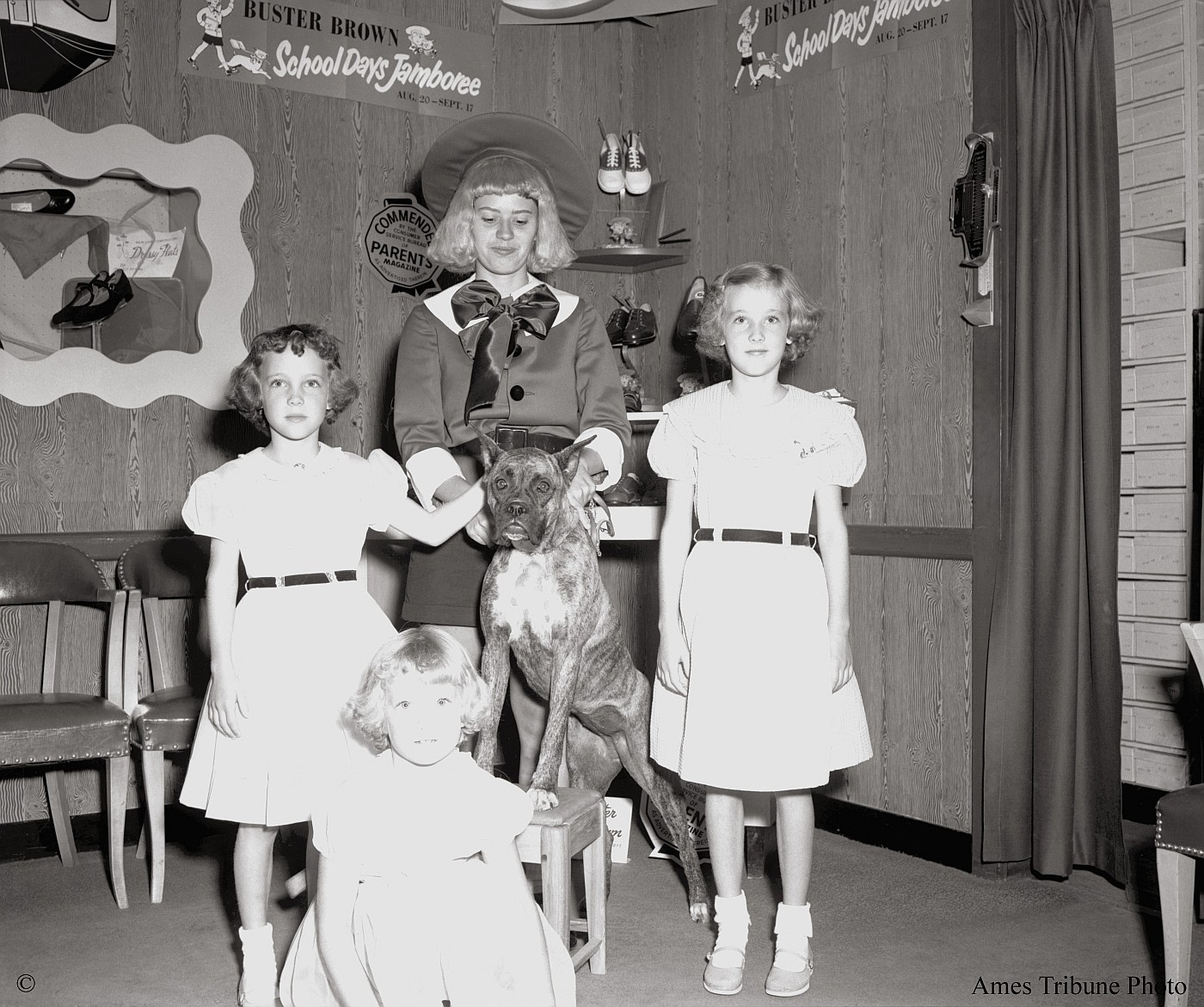 way to expand. Later, they also added other types of products to their company line, resulting in a name change to the Brown Group. This did not go well, so they began importing shoes, and also adding athletic shoes to their lines of footwear.
By returning to a focus on footwear, management turned the company around. After a $4 million loss in 2001, the company reported $45.2 million profit in 2002. In 2004, Diane Sullivan, former head of the Footwear Group for Phillips-Van Heusen, became president and still serves in that role.
In 2015, the company rebranded as Calares (Latin word meaning passion). It is now a 2.6 billion dollar footwear company, selling worldwide. In addition to the family brands that sell in stores and online via their Famous Footwear, Caleres groups their footwear into two other categories—shoes for healthy living, including Naturalizer, Dr. Scholl's Shoes, LifeStride, Bzees, and Rykä. The other category caters to fashion: Sam Edelman, Franco Sarto, Via Spiga, Vince, Diane von Furstenberg (DVF), Carlos by Carlos Santana and Fergie Footwear.
Here's one of the 30-second television commercials for Buster Brown shoes:
Side Note about Buster Brown: If you are ever in Hornersville, Missouri, you might see a gravestone marker for "Buster Brown." This is the grave of William Major Ray, the 44-inch tall circus performer who appeared as the first Buster Brown outside Outcault's booth at the St. Louis World's Fair. His bulldog appeared as Tige, and later, Ray and his dog were likely among the teams who made appearances for the Brown Shoe Company.
***
If you wore Buster Browns, you may have had the fit of your shoe checked by an X-Ray machine. Here's the story: The X-Ray Shoe-Fitting Machine.