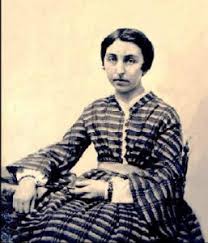 Amanda Theodosia Jones (1835-1914) was a multi-talented woman, a prolific inventor, and a frequently published writer.  Her inventions were in two very different fields—food preservation and canning, and the use of oil as a fuel for furnaces.  In 1890 she also started and ran an all-woman canning business.
Growing Up
Amanda Jones was one of 13 children, born in East Bloomfield, New York. She attended local schools, eventually training to be a teacher at the East Aurora Academy. She was 15 when she first started teaching.
At a young age she had tuberculosis, and she struggled with ill health throughout her life. The time she spent at home, however, was time Jones often used to write.  Her first poem appeared in print in 1854, and in 1861, a book of her poetry was published. Eight years later a second book of poetry came out.
In the 1850s, Americans were very taken with spiritualism. This was a religious belief that spirits of the dead can communicate with the living, generally through a medium. Jones was committed to this philosophy and believed she was a medium. She was a very practical woman in many ways. Some of her actions, however, were undertaken because she believed it was the will of the spirits around her.
Amanda Theodosia Jones: Inventor
In 1869, she moved to Chicago. She based this decision on advice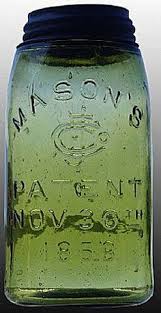 from the spirits she believed guided her.  In Chicago she wrote for several magazines, but also became interest in solving practical problems by inventing solutions.
According to Jones, her dead brother's spirit indicated to her that there was a better way to preserve fruit. She began experimenting. She developed a device that permitted fresh fruit to be vacuum-packed. It became known as the "Jones Process."  (Note: Amanda Theodosia Jones is the only person named on her patents, though some sources say she was aided by a professor in Albany. His name is not mentioned, so perhaps she simply paid him for certain work concerning food preservation. )
Inventions Relating to Oil Burners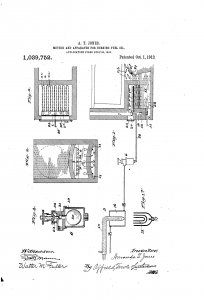 In the late 1800s, oil was beginning to be used as a fuel source, and Jones' next project had to do with improving on the way that oil was fed into a burner. Her first patent in this field was granted in 1880 and was for use in businesses for the "purposes of steam-generation, metal-smelting, glass manufacturing, and the like."
By 1900 Jones was back at work on improvements for food canning. By this time she was living in Junction City, Kansas, and felt there were better ways to treat and sterilize the food that was being canned.  She invented processes for safely preserving and canning wet food, dry food, dehydrated, food, and liquids. Three of these applications received patents in 1905, and the final application, though filed in 1900 was not approved until 1906. It was for a process to sterilize and preserve food by drying it (dehydrating it).
In 1906–while still in Kansas–she returned to work on oil burners.  She filed for three additional patents that were approved in 1904, 1912, and 1914.  These essentially had to do with creating simpler and more efficient methods for burning fuel.
Formed All-Woman Business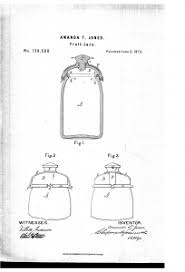 In 1890, Jones was still puzzling through ways to improve the canning industry. She opened a business called the Women's Canning and Preserving Company.  She wrote: "This is a woman's industry. No man will vote our stock, transact our business, pronounce on women's wages, [or] supervise our factories. Give men whatever work is suitable, but keep the governing power… Here is a mission, let it be fulfilled."
The business was not profitable, but it did not close until 1921. Other managers came in and took it over; it is not clear whether or not Jones maintained any tie to the business later on.
Later Years
During the early 1900s, she moved to New York, still inventing and still writing.  In 1905 she published a new book of poetry, and in 1910 she published her autobiography, A Psychic Autobiography, which focused more on her spiritual journey.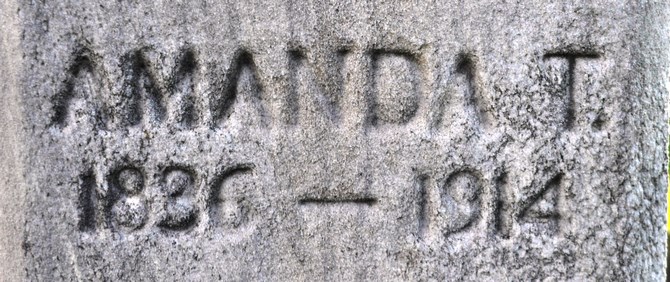 In 1914 Jones died of influenza.
While Amanda Theodosia Jones name is not well known today, she was listed in Who's Who in America (1912-1913).  She was listed in the Women's version of Who's Who in 1914-1915.