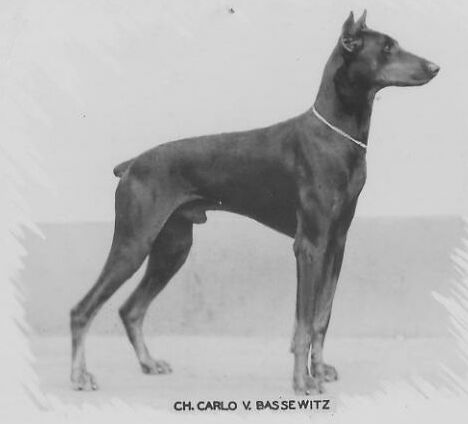 In 1931 a Massachusetts executive, Colyar Dodson, was traveling to Russia on business. His wife was on shipboard with him, so to make the trip more enjoyable, they got off to visit at some of the ports where the ship docked.
One of their stops was in Hamburg, Germany, a city that was well-known for its splendid kennels of pure-bred dogs. The Dodsons's dog had recently died, so Mr. and Mrs. Dodson were on the lookout for a new dog to take home. They were not dog show people; all they wanted was to share their home with a dog again.
Toured Doberman Kennel
When they toured one of the kennels, they happened upon some 8-week-old Doberman Pinscher puppies, and they fell in love with one puppy in particular.
Just as breeders do today, breeders of the time generally wanted to keep their dogs near enough to consider for future breedings, so we will never fully understand how the Dodsons were able to buy a puppy that was going to be taken overseas and kept as a pet. The kennel owner may have needed the money, or he may have decided that this particular puppy looked like one that could be let go. Whatever transpired, the Dodsons left with a little Doberman; they named him Carlo Von Bassewitz.
The ship's captain made special arrangements so that Carlo could stay in the Dodson state room. Several months later, they arrived back in the Boston area where Mr. and Mrs. Dodson lived.
The Doberman Spurs Change
Then two things happened that changed the world of Dobermans and surprisingly, the world of hotels.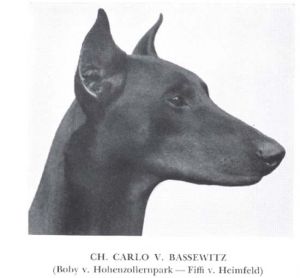 Like all young dogs, Carlo needed obedience training. In looking for a trainer, Colyar Dodson discovered a Boston banker who had formerly worked for the Hamburg police force where his job was to train police dogs.
When banker/trainer Hans Tossutti met Carlo, he knew that the dog was exceptional: The dog was medium-sized with a compact build. His head was in perfect proportion to his body, and his movements were elegant. In temperament, Carlo was alert, determined, obedient to commands, and very loyal.
Tossutti knew this dog should not "only" be a pet, and he encouraged the Dodsons to start showing Carlo. After much persuasion, the Dodsons entered Carlo in a few of the dog shows around New England. The Dodsons thought perhaps Carlo might bring home a ribbon or two. As it happened, at his first show Carlo won every category in which he was entered, including best of breed.
At the second show, the story was the same. By the third contest, the Dodsons were hooked, and they started entering Carlo in whatever shows were available.
Traveling the Circuit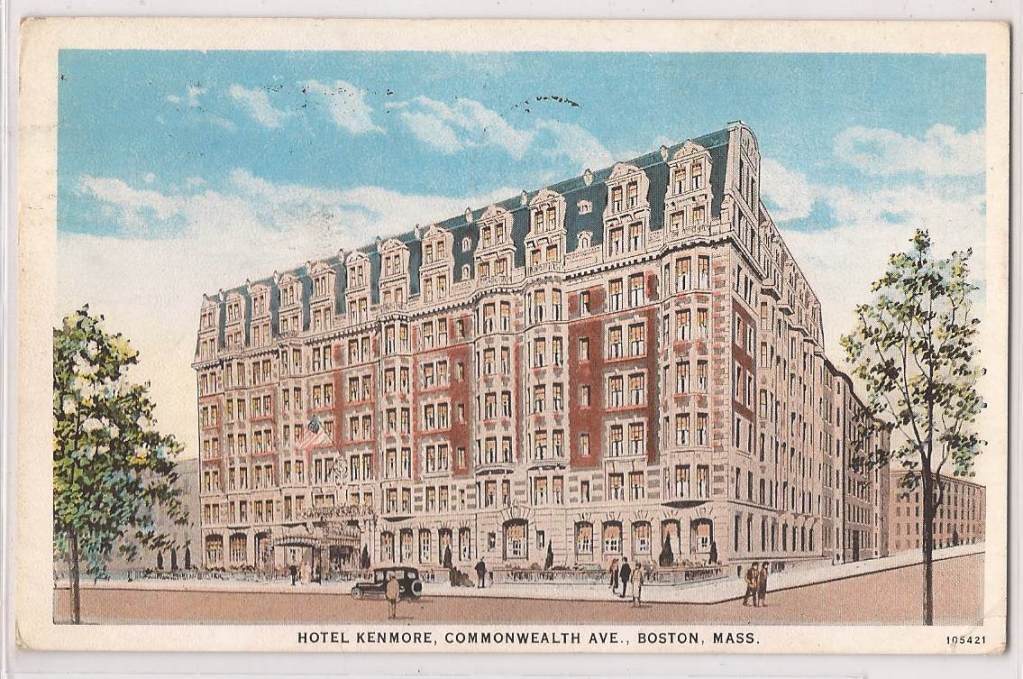 Anyone on the dog show circuit knows that a great deal of travel is involved, and the Dodsons soon learned that traveling with a dog posed major obstacles. Very few decent hotels were pet-friendly.
Dodson couldn't change what they encountered on the road, but in his day job, Colyar Dodson was president of the Georgian Hotel Company. Here, he could make changes. The home base for the company was the Kenmore Hotel in Boston's Kenmore Square. Dodson set to work to make the Kenmore pet friendly.
On the mezzanine level, he established a room for crates and pens. There was direct access from that level to a portion of the roof. Two attendants were hired, and it was easy for the attendants to take the dogs out when necessary. One portion of the roof area was eventually fenced so the dogs could exercise off lead if the owners wished.
Soon a bathing room was created so the dogs could be cleaned and groomed before shows.
But Colyar Dodson had one more goal: to make some of the guest rooms dog friendly. He knew that dogs like to be with their owners, and owners like to be with their dogs, so he established a wing of the Kenmore that was reserved for people with dogs. That way a dog who barked unexpectedly would not upset guests who were not expecting dogs to be at the hotel.
Dodson had also become an active volunteer in the world of dog shows and was helping to organize a show in nearby Newport, Rhode Island. To introduce the Kenmore's new amenities, Dodson arranged for all dog owners coming to the show to have free lodging at the Kenmore.
As for Carlo von Bassewitz, he went on to win many more shows and be bred many times. His offspring were also major champions in the Doberman breed.
Carlo's Legacy
If you travel with your dog today, you know there are a good number of pet-friendly hotels from which to choose. While most do not offer the dog amenities originally offered at the Kenmore, we still owe Carlo and the Dodsons a tip of the hat for the fact that dog owners can find very nice hotels along the way where both dog and owner can be welcome and comfortable.
Also see The Doberman: Beyond the Stereotype.
Thanks to the American Kennel Club for giving me access to their excellent library.