"Many soldiers have their todays and can plan their tomorrows because of what a Military Working Dog did for them yesterday."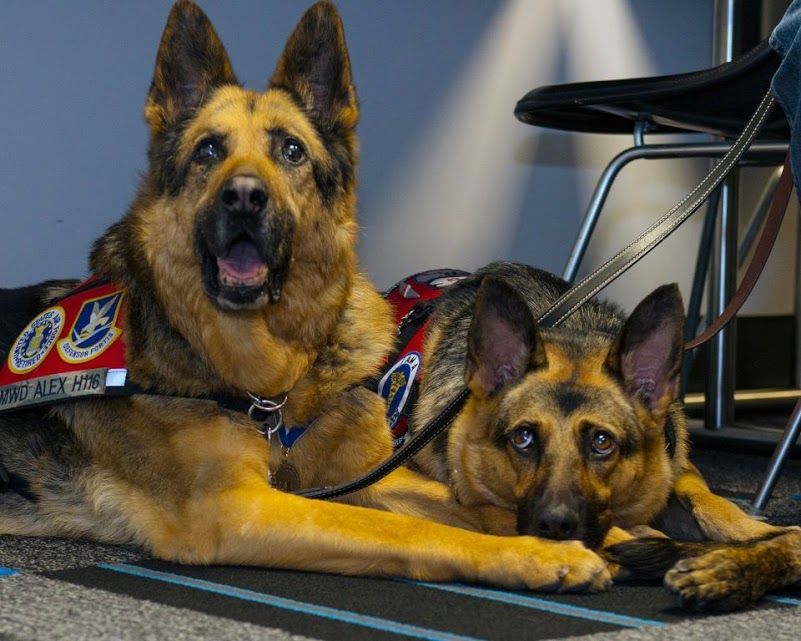 This is the motto for Military Working Dog Adoptions, an organization run by a dedicated volunteer, Debbie Kandoll.
In 2008 Debbie adopted her first ex-military dog. With that single step, Kandoll became totally hooked on the fact that someone—her—needed to put some muscle behind solving the problem of how we treat our canine vets.
This is a topic I have covered frequently over the years, but when I was teaching my "America's Stories through Its Dogs" class at UCLA and looking for guest speakers, my friend Robert Semrow, who hosts Pet World Insider, told me to be sure to contact Debbie Kandoll about the plight of military dogs. I thought I had pretty well covered the subject but Robert was correct—there was a lot more to know.
A Little Background
Dogs embedded with troops are absolutely life-changing for the soldiers. Even when dogs were brought along as mascots, they heard things before the soldiers and alerted the unit to the fact that something was going on; many attacked enemies when they sensed danger. (Read about Sgt. Stubby from World War I or Sallie during the Civil War.)
Yet we had no canine unit until World War II when a dog breeder, Alene Erlanger began a program asking for people to donate their pets to serve in the military. Families did.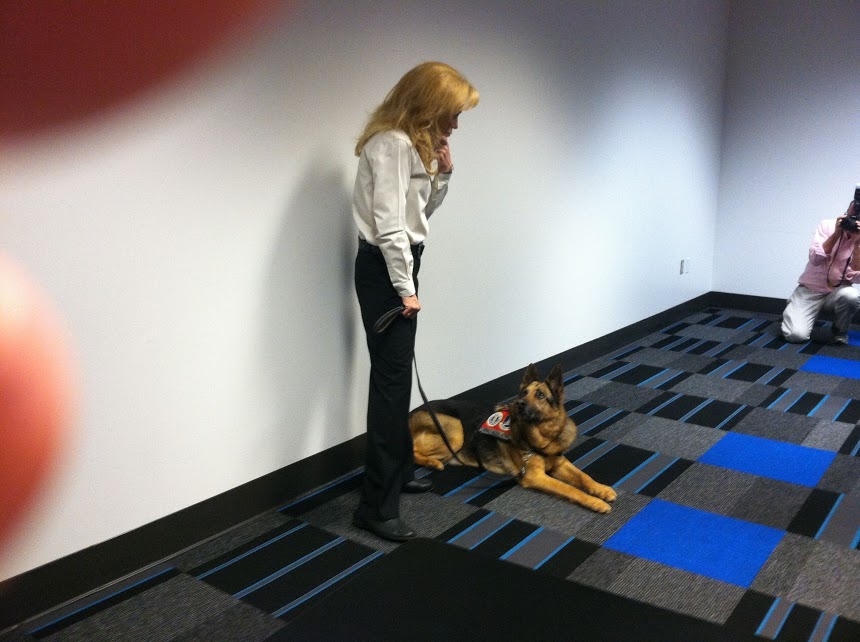 No Discharge Plan
What was lacking was any sort of exit plan for the dogs. After World War II, a veterinarian named Bill Putney took on the re-training of dogs to return them to civilian life, but Putney knew there needed to be a formal program. (During Vietnam, American military dogs were either euthanized or left in Vietnam to fend for themselves.)
Putney, who ran a veterinary practice in southern California, spent 50 years working to get a bill passed by Congress (2001) that stops the practice of euthanizing these dogs or abandoning them after they have served in the military. Putney was one of many who knew this was no way to treat these veterans.
The bill also provides for handlers to re-train their dogs and adopt them if they so choose.
But there was a catch that I didn't pick up on initially.
What I Learned from Debbie Kandoll
Because the bill—heavily supported by Senator John McCain—classifies the dogs as "equipment," there are a host of problems. When any type of "equipment" is taken out of service, it goes back to the base where it originated. So if a dog began his tour of duty at a base in Germany, he is returned to that base, with no funds to send him or place him elsewhere.
This leaves it up to organizations like Military Working Dog Adoptions to solicit donations—cash or airline miles—to bring the dogs to the U.S. where a home can be found. Or if the handler wants to adopt, to deliver the dog to the handler who may be on another overseas assignment.
There is also no provision for medical benefits for these canine veterans. As Debbie says, "It would be a good start if an owner could take the dog to a veterinarian on a base and get the service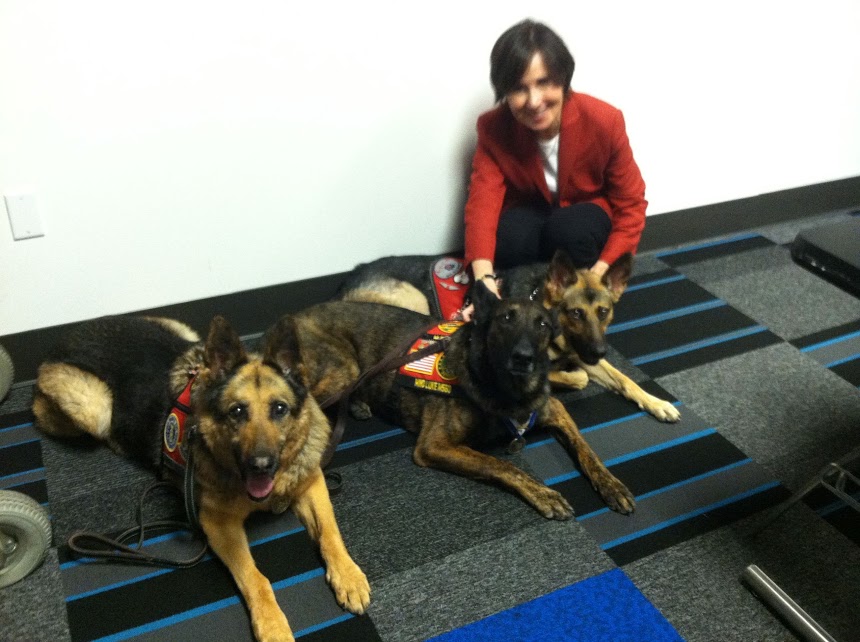 at cost.
"As it is, here are dogs who have risked their lives—and their health—to save the lives of our military, and we, as a country, have made no provision to take care of them," says Kandoll.
Kandoll Visits UCLA with Three of her Dogs
Debbie Kandoll was living in Las Cruces, New Mexico when I called her, and when she heard about my class, she immediately offered to drive from New Mexico to Los Angeles with three of her dogs to tell their story. (That's the kind of devotion Debbie gives to this cause.)
So in April of this year my class and I were spellbound by Debbie and her three extraordinary dogs. We met Luke M560 ( USA, Ret.) , Alex H116 (USAF, Ret.), and Suzy Q, a PTSD Service Dog.
The photos give you a flavor of the wonderful time we had. The dogs clearly have eyes for only one person who was with us that day. It was, of course, Debbie, who put them through some of their paces and then let us pet and enjoy the dogs to our heart's content. We had a good number of drop-in visitors, and the class continued on for an extra hour and a half, we enjoyed her—and them—so much.
Actions Debbie Suggests:
1. Donate to the cause. Debbie's organization is entirely dependent on donations, and she is a 501(c)3. The money goes to help bring these dogs from a base to a potential home—often their original handler. The money also goes toward medical expenses for these veterans. www.MilitaryWorkingDogAdoptions.com
2. Write to your Congressional representatives. Ask that these animals be re-classified from "equipment" to "canine members of the Armed Forces." This would permit them to be transported to the U.S. on cargo planes at no charge (an option not available with the "equipment" classification.) It would also open discussion re: getting medical care for these vets.
3. If you would like to adopt one of these dogs, there are applications on the website.
Debbie also maintains an active facebook page where you can keep up with her whereabouts: www.facebook.com/MilitaryWorkingDogAdoptions