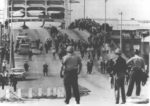 Martin Luther King Jr.'s "Smallest Freedom Fighter"
Sheyann Webb grew up in a family of eight children in Selma, Alabama and attended a segregated public school until junior high school.
When Sheyann was nine, Dr. King visited Selma to talk to African-Americans voting rights. Sheyann heard King's talk, and she soon began skipping school to go to voting rights demonstrations. One night a young black man was killed at a demonstration, so the African-American citizens organized a protest, a 54-mile march to Montgomery, the state capital. As the marchers were leaving Selma on March 7, 1965, they were ordered to turn back. The police attacked them with billy clubs and dispersed the crowd with tear gas. Older organizers protected Sheyann and got her home safely.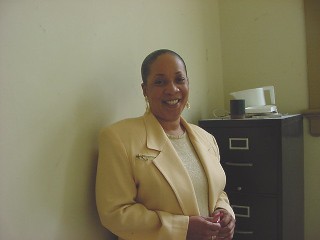 Later that year, the Voting Rights Act of 1965 was signed into law, and "bloody Sunday," as the day of the march became known, was a turning point.
Today Sheyann Webb continues to be active for what she believes; she has seen that it can make a difference.