Sacagawea's story is everywhere. She is part of every book written about Lewis and Clark's journey. There are many, many children's books about her, and she is said to have more statues created in her image than any other woman in America.
No doubt about it, Americans know of Sacagawea.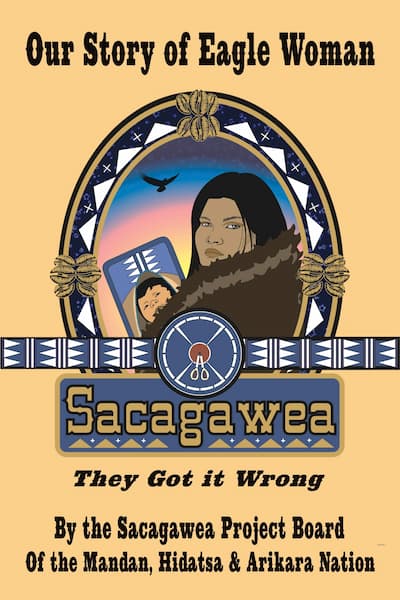 But do they know the true story? Maybe not. Her story has been told so often that parts of it have become a folk tale.
Valuable Aide to Lewis and Clark
No one disputes a very important aspect of her life: Sacagawea and her infant son accompanied the Corps of Discovery on their trip West. She was invaluable to them in many ways. The Native American tribes they encountered were open to her entreaties, and sometimes she could translate from their languages or through sign language. She knew some of the trails, so she was a helpful wayfinder for the white men who had never traveled West.
She was a strong swimmer. Capsized boats were among the dangers of traveling through rough waters. In one particular incident, Sacagawea was in one of the last boats. Her baby was strapped in a carrier she wore, but she still felt she was a strong enough swimmer to help. She released herself from the boat and swam out to rescue books and supplies before they all sank to the river's bottom.
She frequently saved the men by showing which plants and berries were edible and which weren't. She also knew how to make herbal remedies.
Without Sacagawea, the men would have been hard-pressed to accomplish all they did.
The Story in Dispute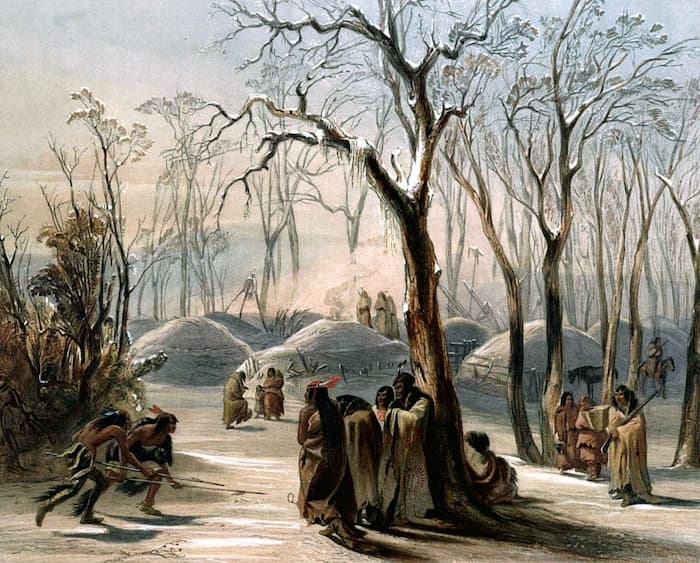 But another story has not been told. It is the actual story of her background.
The time-honored tale of Sacagawea says she was part of the Shoshone tribe. (A few stories said she was Hidatsa but was captured and raised by the Shoshones.) For years, no one thought to question it.
Native Americans knew differently. Many of their stories are part of an oral tradition, but they are still told carefully and well. As more Native Americans attended schools, of course, it was only logical to write down family stories, including Sacagawea's.
The story that rippled through Native Americans was that Sacagawea was part of the Hidatsa tribe; she was not Shoshone. (The Hidatsa Tribe is now part of the Three Affiliated Tribes–the Mandan, Hidatsa and Arikara Nation. The MHA Nation is based on the Fort Berthold Indian Reservation in central North Dakota.)
They Knew the White Man's Story Was Wrong
Though the story of Sacagawea was mis-told in most American forums, the Native Americans wrestled with many other important challenges. For the most part, they didn't have the opportunity to correct those who told it incorrectly.
But then there was hope. In 1923, the correct story was documented by a white military man, a Major A.B. Welch. The Hidatsa people hoped that this would change their fortune.
Who Was A.B. Welch?
Major A. B. Welch (1874-1945) was born in Iowa to a minister's family in 1874. His father was a church leader and was often asked to move to different communities. He always brought his family with him. In 1880, his family moved to southern South Dakota (along the Missouri River near Fort Randall) to homestead. The young Welch boy became familiar with several different tribes and was fascinated by them.
One story goes that when Sioux braves came to attack the Welch homestead in South Dakota, Mrs. Welch countered with an offer to make flapjacks for the men. The children were all hiding under the beds but crept out slowly. With that beginning, Welch saw that Native Americans were people no different from his family.
Welch Background
Welch attended Puget Sound University in Tacoma, Washington. He then began his military career, serving in the Volunteer Infantry during the Philippine Insurrection (1898-1899). When he returned to the United States, he was commissioned as Captain in the First North Dakota National Guard. This placed him in the Dakotas. He lived near the Mandan tribe in North Dakota for many years. He ran a store, served as postmaster, and was a general friend to the Native Americans.
World War I
When World War I began, Welch was called to duty. He served in France for two years as a Major in the Field Artillery Section of the Third Army. He thought so highly of the Native Americans that he offered to put together a regiment, but the U.S. military turned him down.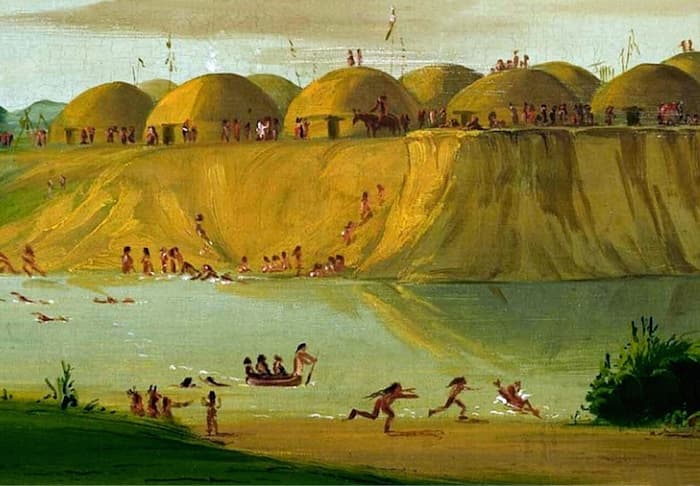 When he returned to North Dakota, he was assigned to survey the reservation so that land might eventually be apportioned to individuals to tribal members. Welch always traveled with a legal pad for his own notes. He often asked about family backgrounds and other stories of the different tribe members he encountered.
To the Hidatsa Tribe, this offered an opportunity for someone to tell Sacagawea's story. (The Hidatsa spelled her name, Sakakawea, but confusion was rampant since the Shoshone story spelled it Sacajawea. In 2002, near the time of the bicentennial, the Three Affiliated Tribes voted to standardize the spelling: Sacagawea (meaning Bird Woman). They have used that spelling since that time.
Stories from Bulls Eye and Elders
Bulls Eye, the grandson of Sacagawea, asked to meet with Major Welch and tell his story. Bulls Eye narrated his grandmother's story—where she was from, who her relatives were, what her Shoshone connection was (her father ceremonially adopted a Shoshone brave).
He also offered clarity about what happened to her after her travels with Lewis and Clark (another story that is told multiple ways). Bulls Eye knew and remembered Sacagawea.
Major Welch realized that it was an important story, so he requested that others be called to attend. They might be helpful with the story and/or dates that Bulls Eye might not have known.
The tribe was pleased that the story was told. Many felt that with a white man—a military man—telling the story, the truth would become known. It would just be a matter of time.
But nothing happened. Welch may not have known what to do with his papers, or maybe he tried to leave the papers with an organization, but none were receptive? What is known is that the Shoshone story continued to prevail.
A Look Back to the Challenge for Lewis and Clark
Before addressing what happened to Welch's papers, we need to take a look at how the original story went wrong.
From the earliest stories, Sacagawea was said to be Shoshone. But human nature explains this beginning. Lewis and Clark were preparing for a never-before-taken journey into unknown land. They knew the qualifications of the people they were looking for, and they needed to work quickly to select the best staff they could find.
The Hidatsa Village
Toussaint Charbonneau (1767-1843) was a French-Canadian trader and explorer. He was living in a Hidatsa Village in what would become the Dakotas. He was probably not the best translator available, but he desperately wanted the job.
He may have partially sold himself by including Sacagawea in his plans. (He had more than one wife, and it's not clear why he chose the woman who was with child at the time.) The expedition knew it would travel through Shoshone country, so perhaps Charbonneau described her as Shoshone. (However, the couple met in a Hidatsa village as Charbonneau was married to Sacagawea's older sister, Otter Woman.) Some sources say she was kidnapped from the Shoshone by the Hidatsa, but there are many reasons to doubt this. (This is fully described in the book mentioned at the end of the article.)
Snake Medicine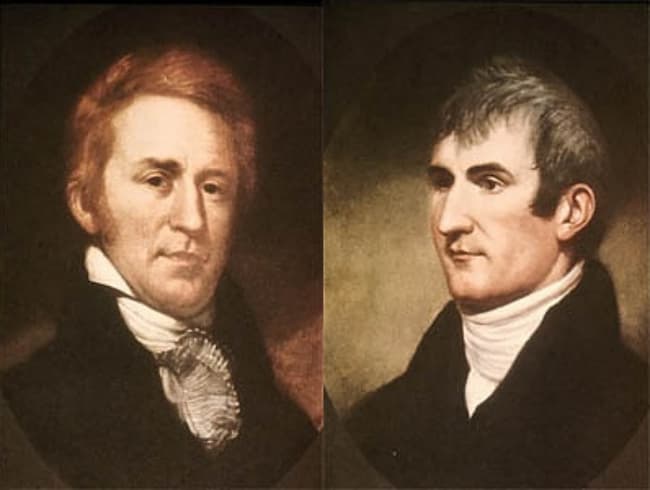 It's also possible that Charbonneau may not have even said "Shoshone." Sacagawea knew many herbal remedies, including the use of snake venom in different cures. Charbonneau likely said she knew "snake medicine." This may have led people to believe she was a Snake Indian (part of the Shoshones.)
But there is little evidence that she actually knew Shoshone culture. Later in their travels, the Corps of Discovery reached a Shoshone village, but none of the journals describe a warm homecoming or greeting. Sacagawea asked after her Shoshone brother, but this referred to the Shoshone brave "adopted" by Sacagawea's Hidatsa father. (Native Americans have a more inclusive concept of family than do Americans.)
When the Corps of Discovery traveled into Shoshone country, Sacagawea did not speak the tribal language adequately but was able to communicate with sign language. This was customary among all the tribes since there were so many languages spoken.
Translation Not Easy
The Corps of Discovery lacked anyone who could translate directly when talking to the numerous groups they met. Journals indicate that Charbonneau was not a great translator. Another member of the Corps often needed to explain to him in French what Lewis and Clark wanted to communicate.
Then came the process whereby Charbonneau translated for Lewis and Clark what the others said. He would do his best to understand the people they encountered, but several other members were often involved in figuring out what was said.
Sacagawea a Definite Asset
Despite the fact that Sacagawea was not comfortable with the Shoshone language, she was definitely a plus for Lewis and Clark. As tribes saw the large group of mostly white men approach, a Native American woman traveling with a child communicated that the group was not threatening.
She was then able to sign to ask for directions or to negotiate the purchase of horses…whatever it was the Corps needed.
All in all, Sacagawea brought to Lewis and Clark knowledge of edibles along the route, medicine, knowledge of some of the trails, and the ability to make a good start with any tribes they encountered. Having her was a definite plus, and no one would have had the time—or likely the curiosity—to worry about her heritage.
(There were also variations on the story of her adulthood and death. The Hidatsa Tribe knew what happened to her late in life. Read it here.)
"They Got It Wrong"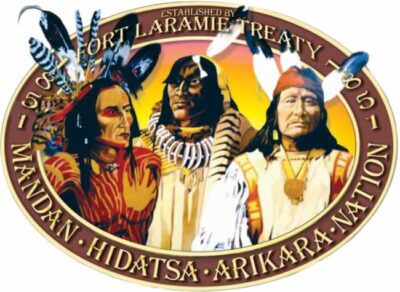 But members of the Three Affiliated Tribes (MHA Nation) all knew about Sacagawea and hoped for a way that the correct story could be told. At the very least, they wanted their children to know and to carry forward the truth.
In a phone interview in December 2021, I talked to Dr. Dennis Fox, a tribal member, and his wife, Dr. Sandra Fox, who were key to getting the story written down in a just-published book, Our Story of Eagle Woman Sacagawea: They Got It Wrong published by Paragon Books.
"To us, the important thing was sharing the story with our grown children so they would know," says Dr. Sandra Fox. "One year at the holiday, Dennis and I presented to our adult children folders with material that documented Sacagawea's story. We urged them to share it with others so the truth would be known."
A few months later, their sons came back to them: "We want you to write a book. You know the full story."
The Welch Papers
While one would assume that historians would have interviewed Native Americans to learn more about their past, America is still left with incomplete stories and many questions. If scholars had access to the Welch papers, it would have been invaluable. Unfortunately, no one knew of this collection for a very long time. As it happens, we are lucky the papers were located at all.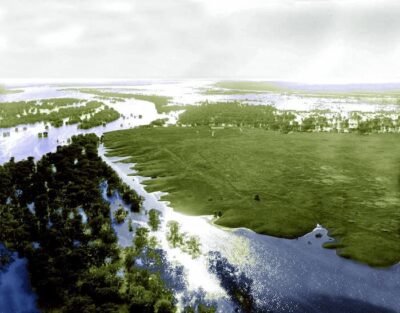 During the late 1920s, people around the reservation were aware of A.B. Welch's work and knew the Bulls Eye story but not more than that from Welch. Many had comfortably shared their stories with him. It is not clear how Welch intended to use the information. He had no children, and no library or museum took the papers.
By late in the 20th century, few people were interested in learning if Welch had additional information. One woman who did, however, was Marilyn Hudson, curator of the Fort Berthold Tribal Museum. She sometimes entered Welch's name into the search engine on her computer's browser, hoping that at some point someone might enter information about him and about his collection. (Welch had also amassed many collectibles during his career.)
EBay Provides the Clue
The papers, the artifacts, and the stories might have been lost forever, if it hadn't been for eBay. In 2000, just five years after the online auction forum began, someone listed Sitting Bull's rifle for sale. A tribe member named Bird Ford received a frantic phone call from his cousin, Eddie Hall. How could someone be selling Sitting Bull's rifle? Where did it come from? Could it be authentic?
One of the tribe members telephoned the seller, questioning him about the item. The seller responded with the fact that, indeed, the gun belonged to Sitting Bull. He knew it did because he it was tagged with a note and signed by Major A.B. Welch, the seller's great uncle.
This was big news! Beyond the appearance of the rifle was the fact that there was a possible lead on A.B. Welch.
Looking to Connect
With that information, the caller phoned LaDonna Brave Bull Allard, the tribal curator of Standing Rock (a reservation just west of MHA Nation). She knew about Welch's work on the reservation and was excited by the thought that some of his collection might have surfaced. She, too, placed a call to the seller. From there the story came out.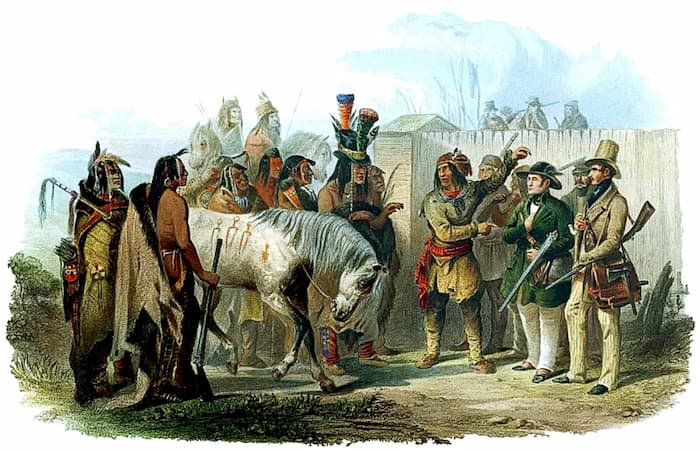 In the subsequent phone call, Allard learned that Major Welch had no children. His five nieces and nephews inherited his documents and collections. They had all split the documents, photographs, stories, histories and cultural artifacts. None of them considered the possibility that tribes might be eager to see what they had.
Allard then phoned Marilyn Hudson, curator of the Fort Berthold Tribal Museum, and they made a plan. They invited Welch's descendants to Standing Rock and asked that they bring some of what they had.
Hudson and Allard also invited some of the families whose information might have been found.
Emotional Gathering
The meeting at Standing Rock was described as an overwhelming, emotional affair. As they looked through the papers and sifted through the photographs, tribe members cried. In many cases, this was the first opportunity they had to see what a relative looked like or to read his or her story.
When the Welch family saw the reaction, they promised to return with more. They also have put some of the information online as "Oral History of the Dakota Tribes, 1800s-1945." www.welchdakotapapers.com
The material gathered from Welch provides additional confirmation that Sacagawea was Hidatsa.
Summit of the Three Affiliated Tribes
As the tribal historians, museum curators, and tribal Elders worked through the new information and oral histories of Sacagawea, they realized it was now time to call a summit of all who would have been connected to Sacagawea so the story could be complete.
On July 16, 2015, Hidatsa descendants of Sacagawea and other members of the tribe—including the tribe's historian– met for a summit in Mandaree, North Dakota, on the Fort Berthold Indian Reservation. The intention of the MHA Nation (Mandan, Hidatsa, and Arikara Nation) was to record the story of Sacagawea's family tree.
"They all brought papers, and they all knew the oral stories that had been told through their families," says Dr. Sandra Fox.
"As we worked, we all shook our heads over the same question: 'why haven't historians listened to the stories. And now that the papers are available, why are we the only ones paying attention?'"
The Collective Work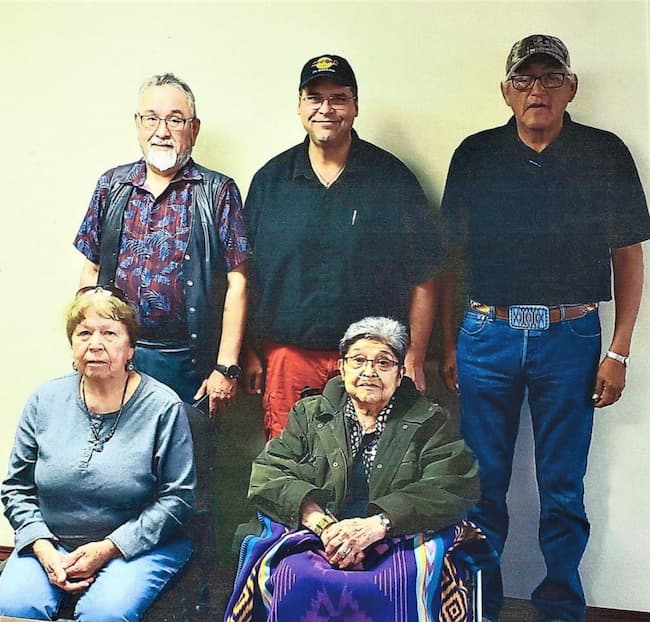 When the members of the summit came together, they knew they needed to take charge of the narrative.
"We agreed on one thing," says Dr. Dennis Fox. "This is our story. We are documenting it for ourselves and for our children's children. They need to know the real story of Sacagawea."
Dr. Sandra Fox and Dr. Dennis Fox assembled the book, with the aid Dr. Gerald Baker, (Yellow Wolf), Calvin Grinnell (Running Elk), Bernard Fox (Yellow Dog), Carol Fredericks Newman (Sweet Grass), and Wanda Fox Sheppard (Plenty Sage).
Now in a book published by Paragon Books and overseen by the Sacagawea Project Board of the Mandan, Hidatsa, and Arikara Nation, the story has been told.
Because of the number of variations on Sacagawea's story, they wanted to present all the evidence in such a way that scholars and other readers could learn the truth for themselves.
Final Piece for Now
The MHA Nation vowed that they would leave no stone unturned. This led them to turning to science now that family heritage can be proven through DNA. They spent months gathering and submitting DNA to family DNA heritage sites. Several family trees were built out of the information gathered. The trees all lead to the same conclusion. Sacagawea was one of them. (Charts of relevant family trees are included in the book.)
After reading through all the material, one can't help but wonder, "Why hasn't anyone listened?"
See for yourself what has been documented.
"The Story of Eagle Woman Sacagawea: They Got It Wrong." The book is available as a PDF but also in hardcover from SpecialBooks.com. Many photographs are included.
For more on Sacagawea's story, see Sacagawea: Only Woman to Accompany Lewis and Clark.
Additional note: Spellings differed widely in the journals kept by the travelers. One need only spend a few minutes to find multiple spellings of so many of the names, top among them Charbonneau and Sacagawea. What no one has acknowledged is that the different spellings mean different things in tribal language. Either tribe might use a name, but the spellings mean different things and connect the person to different tribes. Sacajawea in Shoshone means "boat launcher." Sacagawea (or Sakakawea as the Hidatsa originally called her) means "Bird Woman."