During the late 19th century, Native Americans had healers within their tribes, but few white doctors would undertake the care of a Native American. Susan La Flesche Picotte, a member of the Omaha tribe, was the first Native American to receive a medical degree.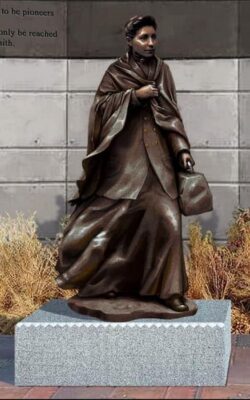 Native American healers could be very effective, but as white people's illnesses—tuberculosis, cholera, measles, and other contagious sicknesses—spread to Native Americans, some of the tribes saw that a medical doctor that was one of their own might benefit their people.
Susan La Flesche Picotte (1865-1915), daughter of the last-recognized chief of the Omaha Nation, became that person. Bucking gender stereotypes and overcoming the basic difficulties involved in getting an education, La Flesche made her way through an arduous process to receive a medical degree. This achievement made it possible for La Flesche to bring additional medical knowledge back to her people in the Omaha Nation (eastern Nebraska).
She traveled the tribal lands tirelessly to provide care for those in need. She urged improvements in public health for tribe members, and eventually, she raised funds for the first-ever privately-funded hospital on the Omaha reservation.
Background of Susan La Flesche
Susan La Flesche was born in 1865, the youngest of four daughters, in eastern Nebraska, which is also the land of the Omaha Nation. Her father, Chief Joseph La Flesche (Iron Eye), was the last recognized chief of the tribe. Like the chief before him, Iron Eye (1822-1888) believed that the Omaha people needed to assimilate to survive.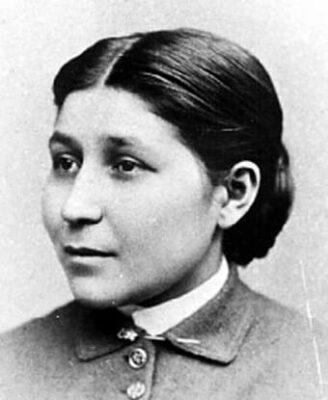 Iron Eye came to this opinion after he and a tribal council traveled to Washington, D.C. to negotiate details on one of their early treaties. He saw the societal changes that were coming and couldn't imagine how the Native American culture could remain untouched. Many tribe members disagreed with him, so he faced a constant balancing act between the past and what he saw as the future.
Child-rearing
Iron Eye and his wife Mary raised their children to speak English as well as their native language. Though Iron Eye could not read or write, he believed strongly that his children needed a white man's education. Each child spoke English, Omaha, and Otoe—the language of a neighboring tribe. They also attended the mission school on the reservation and were then sent on to a boarding school of Iron Eye's choice. (Many Native American children were forced into government boarding schools like the Carlisle Indian School.)
The chief also stepped away from some of the cultural rituals practiced by the tribe. The daughters of an Omaha chief were to receive the "Mark of Honor," a tattoo across their foreheads. Iron Eye resisted this practice for his daughters, feeling that it would increase their difficulty in becoming part of what he saw as the America of the future.
Like her sisters, Susan La Flesche attended the mission school and then went on to attend the Elizabeth Institute for Young Ladies in New Jersey. Susan was 14 when she and her older sibling, Marguerite, took the train east. The family could not afford for the girls to return home for vacations, so she and Marguerite adapted to living in the East for three years.
Susan was a strong student. She also took French, adding it to the languages she already spoke.
Returning to Teach
When she was 17, Susan and Marguerite returned home to teach at the mission school. They also absorbed roles around the household and took on the other tasks expected of all community women.
In the Omaha tribe, the women were well-respected in many ways, and particularly so in their roles as healers. Most women learned from their mothers the basics of medical care. Susan encountered a life-changing moment when she was summoned to a home where a woman was seriously ill. Susan and other women arrived to do what they could for her, but they realized they needed the medical doctor from the Indian Agency to come to help this woman.
Four times, a messenger was sent to the Indian Affairs agency for the agency's doctor. He never arrived, and the woman died.
Someone later noted that his remark was: "It was only an Indian."
Continuing the Culture
Chief Iron Eye respected those who wanted to preserve the old ways, but he set an example by adapting to new ways. He built a wood-frame house for his family and learned to farm. His agricultural efforts were successful, but not all who followed his lead managed to make a living. Iron Eye was always aware of what was happening to those around him, and he struggled to find a solution.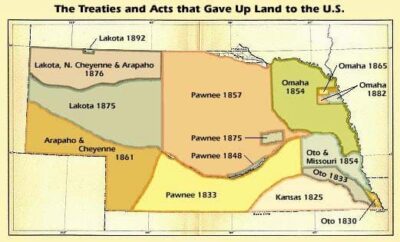 The early treaty with the U.S. paid the Omaha people for the buffalo hunting ground where they traveled each summer to bring back food for the year.
The treaty granted them the right to continue their hunts. In Iron Eye's view this was a good compromise. Unfortunately, the incursion of the railroads and the arrival of white people severely diminished the herds of buffalo. Soon there was nothing to hunt.
Communal Land
Like many other tribes, the Omaha people held their land communally. The buffalo hunts that sustained the tribes throughout the year were conducted on land that was accepted as "Omaha hunting grounds." Then they would all return to the land where they lived together to process their bounty.
But when Joseph La Flesche went to Washington to negotiate the Omaha treaty, the government was pushing for individual land allotment rather than communal ownership. La Flesche became convinced that if each person had a stake in the community's success, this would be a good thing so he went along with the plan.
But the U.S. government then held a powerful hand. After taking over the Omaha land, they deemed that while each Native American male would receive the land promised. But it was stipulated that there would be a 25-year period before the Omaha tribe members could take ownership. Even after the waiting period, only those declared "competent" would be given control of their land. Most of the Omaha people were declared "incompetent of ownership" and were assigned guardians.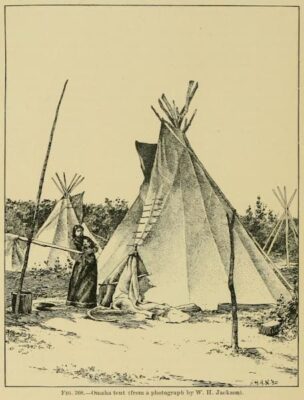 Susan La Flesche took on many causes for her people, and this was among them. On one of her trips to Washington, Susan La Flesche met with the Secretary of the Interior. She must have been persuasive as shortly thereafter, most Omaha were finally granted deeds to their lands. This brought them one step closer to exercising full rights of citizenship.
Alice Fletcher: Studying the Omaha People
Alice Fletcher (1838-1923), an ethnologist arrived in the early 1880s to live among the tribe to document their story for her employer, the Peabody Museum in New Haven, Connecticut. She became good friends with the La Flesche family. When Fletcher became quite ill, Susan took responsibility for caring for and feeding Fletcher throughout her illness.
As Fletcher recovered, she heard that Hampton Normal and Agricultural Institute (Hampton, Virginia) was expanding. The school started in 1868 to provide newly-freed slaves with knowledge to farm and/or run schools to educate others. By the early 1880s, Samuel Chapman Armstrong sought to bring in Native American students as well. Many of these students arrived with no educational experience at all, so Armstrong thought it would be helpful to bring in some Native Americans who could set a good example.
Alice Fletcher knew that Susan and Marguerite La Flesche were the perfect candidates. This time, the two young women were sent off to Hampton, Virginia, to study.
Medical School?
In the late 1880s, only two medicals school in the nation accepted women. The general belief was that advanced education harmed a woman's fertility and softened her brain. Despite this, the New England Female Medical College and the Philadelphia-based Women's Medical College of Pennsylvania, offered women opportunities.
Dr. Martha Waldron, the physician at the Hampton Institute, was a granulate of the school in Philadelphia. She was friends with Alice Fletcher, so the two women discussed Susan La Flesche's potential. No Native American woman had ever applied to the Women's Medical College of Pennsylvania, but they urged Susan to do so.
The school was receptive to her application, but they had no scholarship money for her. Susan La Flesche's funding would have to come from elsewhere. Waldron, Fletcher, and La Flesche set out on a nerve-wracking hunt for scholarship money. Some funds were secured from the U.S. Office of Indian Affairs. Eventually another organization put up funds.
When the Connecticut Indian Association made their offer to help fund La Flesche's education, they asked for two commitments: She should plan to visit Connecticut periodically and give speeches on topics related to health. They also stressed that she needed to remain single during medical school and for a few years afterward. If she wed, they feared married life would pull her focus away from medicine.
No Train Ticket
When the last funds were raised, Susan found she still had no money for a train ticket to Philadelphia. After letters were sent by La Flesche and Fletcher, the Connecticut Indian Association agreed to send additional funds.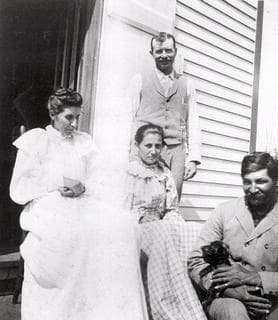 Though harried from her last-minute flurry to find that last bit of needed money, La Flesche arrived in Philadelphia just as classes were to begin.
First Native American Physician
Susan La Flesche excelled at medical school. She graduated from the three-year program in only two years (1889), becoming the first Native American to receive a medical degree.
She then applied for a highly competitive internship in Philadelphia and was one of only five students accepted for the advanced work.
Though delighted to have accomplished what she had, it was not without some sadness. She had fallen in love with a young man from the Sioux tribe whom she met at the Hampton Institute. The two stayed in touch while she attended medical school. However, she promised the Connecticut Indian Agency to remain single until she was farther along in her practice. With sadness, she broke off the relationship.
Returning Home
In returning to the Omaha reservation, she began her work. La Flesche was soon appointed government doctor by the Indian Affairs commissioner for the entire Omaha Reservation.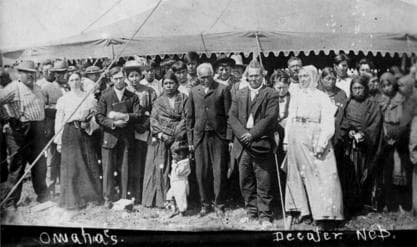 Because she spoke the native language and understood the customs, her western medicine—while differing from the way of the healers—was accepted by the people whom she visited. She also worked tirelessly, traveling the 1350-square mile reservation to see patients at home from 8 am until 10 pm.
And once home, she wasn't finished. She knew people might need her during the night, so each evening she placed a light in her window. If someone needed her at night, she wanted them to know where to find the doctor.
Public Health Measures
As Dr. La Flesche traveled the reservation, she saw that she needed to teach the Omaha people about public health measures that could keep them from getting sick. As people settled in more confined areas, sanitation issues needed to be addressed. While "germ theory" was not yet well accepted by the public, La Flesche knew that simple changes could make a difference in the health of her people.
She urged having screens on doorways and windows to prevent flies from collecting on food and spreading illness. As a people, the Omahas were also accustomed to finding a communal drinking cup available at water sources. Dr. La Flesche urged people to travel with their own cups—that communal cups spread disease.
She also fought against alcohol. Her father enforced very serious punishments for Native Americans who drank, and when he passed away in 1888, Susan La Flesche saw that tribe members again turned to liquor to solve their problems or ease their pain.
White traders often offered bottles of liquor before negotiating with an Omaha native about buying land. The Native American inevitably got the worst of the deal.
La Flesche's Health Was Not Good
While she worked tirelessly for the people, the stress, travel, and worry took its toll. In the mid-1890s, she asked for time off to regain her own health and to care for her elderly mother who was not doing well. The Indian agent in charge of the Omaha Nation turned down Susan's request.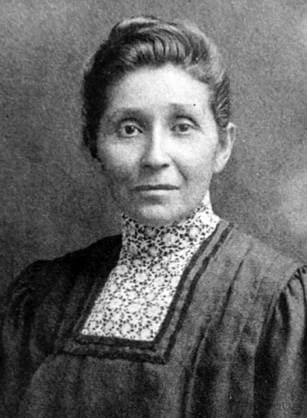 Dr. La Flesche was at a breaking point, so with sadness, she resigned from her post.
Marriage
Susan La Flesche had a second chance for marital happiness. Her brother-in-law became ill so his brother arrived to help take care of the family farm. Susan La Flesche and the brother, Henry Picotte, were soon in love and married a year or so later. They moved to Bancroft, Nebraska, where she could maintain a private practice serving people from all backgrounds.
Despite her own poor health, she and Henry had two boys: Caryl (1896-1978) was born in 1896 and Pierre (1898-1982) in 1898.
A Working Mother
The Omaha people believed that women were as important as men, and that child-rearing was to be shared. However, the culture dictated that while children were young, they were primarily with their mothers.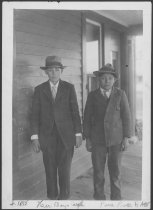 When Susan was faced with deciding between her children and her patients, she soon found that everyone understood. "Bring the baby with you!" she was frequently told, and so she did. She and the children would go out by buggy. While she attended to the patient, someone else in the household was more than happy to take care of the young ones.
Henry Picotte was a caring man, and their marriage was a good one. But like many of the other Native Americans, he became sick with tuberculosis—a disease for which there was not yet a cure.
Even with his wife's ministrations, he wasn't getting better. Soon he turned to liquor to ease his pain. Though Dr. La Flesche did all that she could to save the man she loved, he died of tuberculosis and alcoholism in 1905.
Ready for a Change
With her mother and sons in tow, she moved into a modern wood-frame home nearby in Walthill, Nebraska.
She set up an in-home medical practice. She was again very busy seeing her people but also open to caring for her white neighbors that needed medical care. Unlike the white doctors who refused to see Native Americans, Dr. La Flesche's door was open to all.
"My office hours are any and all hours of the day and night."

Dr. Susan La Flesche
Inheritance Struggles
With her husband's death, Susan La Flesche added a new problem to her life. The laws concerning inheritance did not favor Native Americans. There were particular difficulties for women and minors to get what was due them.
After numerous letters over a couple of years, Dr. La Flesche gained property rights for herself and her sons. She invested the money in rental properties which helped support the family.
Dr. La Flesche was active in her church and her community, and still made time for working with state medical societies. La Flesche was a member of the Nebraska State Medical Society, served on the board of the Nebraska Federation of Women' Clubs, and lobbied at the state level for improved laws for public health.
Lifelong Dream
In the years before her death, she dedicated herself to fundraising for a modern hospital for her people. By 1913, construction of a hospital in Walthill was underway. When it opened, it was the realization of an important dream for Dr. La Flesche.
Sadly, she died in 1915. For years she struggled with her heath and suffered great pain. During 1914-15, she underwent several surgeries for what was finally diagnosed as bone cancer. She died after one of her surgeries.
Dr. Susan La Flesche Picotte Memorial Hospital
For many years, the building served as a badly needed hospital. Today it is a National Park Service property. In 1993, the Dr. Susan La Flesche Picotte Memorial Hospital was declared a National Historic Landmark. It houses a history of the Omaha and the Winnebago tribe, as well as a section dedicated to the life of Susan La Flesche Picotte.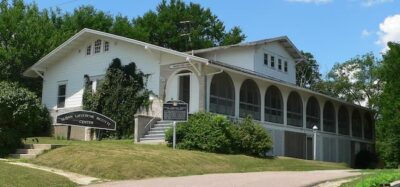 A bronze sculpture of Susan La Flesche Picotte, created by sculptor Benjamin Victor, was unveiled on the Centennial Mall in Lincoln, Nebraska, in October of 2021.
To read about another Native American who worked to improve public health for the Navajo people, read about Annie Dodge Wauneka.