Lionel Barrymore had a long and successful acting career. From the silent era through the early 1950s, he primarily played character roles in films. Barrymore also directed films and composed music. While he would have loved a career in the fine arts, he made do with hobbies that kept him involved in painting and the graphic arts.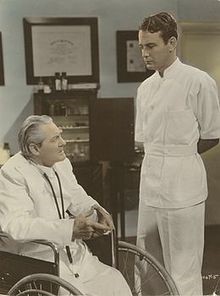 Barrymore was injured in the mid-1930s. This ultimately caused a shift in his career as he became more comfortable with a wheelchair. For almost half of the one hundred films in which he acted, he delivers all his dialogue while sitting down, or he uses a wheelchair. Yet little was made of it by the press, and the audiences clearly didn't mind.
As The New York Times wrote in his obituary: "It was a tribute to his popularity and ability that parts were written around him, and audiences never questioned the appearance of an actor in a wheelchair."
Lionel Barrymore's Early Life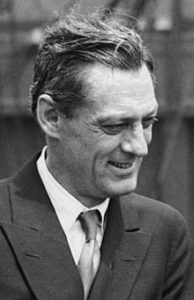 Lionel Barrymore (1878-1954) was born in Philadelphia into the well-known acting family, the Barrymores. (The Barrymore name was retrieved from a deceased relative and established as the family's stage name.) His parents were both actors—Maurice Blyth and Georgiana Drew. All three of their offspring went into acting. Lionel became a great character actor. Youngest brother, John (1882-1942), played many leading roles and was known for his great looks and famous profile.
Sister Ethel (1879-1959) preferred the stage, and in a career lasting six decades, she earned the title of "First Lady of the American Theater."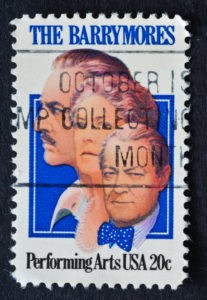 Lionel worked in the theater as a teenager, but he did not intend to continue in the "family business." As a young man, he moved to Paris and studied art for several years. When he saw that he was not going to earn a decent living with painting, he returned to the U.S. and went back to acting. An early introduction to D.W. Griffith garnered him parts in many silent films.
Barrymore also directed. His first film was His Secret in 1913. Throughout the next two decades, he continued to direct while also acting. In 1929, he won an Academy Award nomination for his directorial work on Madame X.
Two years later, he won a Best Actor Oscar for his performance in A Free Soul (1931). Over time his acting career was to predominate.
Barrymore's Injuries
Lionel Barrymore suffered physically and emotionally in 1936. He broke his hip in an accident, and in December of that year, he lost his beloved wife, Irene Fenwick Barrymore (1887-1936), who was only 49.
The following year, he was filming the movie, Saratoga with Clark Gable and Jean Harlow; he tripped over a cable and broke his hip for the second time. Repairs for this type of injury were rudimentary then. Barrymore was plagued with arthritis since the late 1920s, so the second accident meant that he never really recovered. From that time on, it was very painful to walk. He used crutches occasionally but soon settled into the wheelchair full time.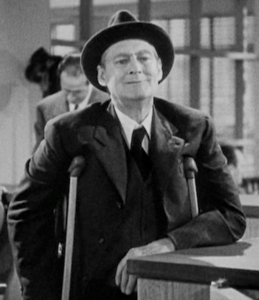 By the date of the accidents, Barrymore had been part of the MGM family for many years. He worked for Louis B. Mayer even before 1924 when MGM was created. The two men had a long and good friendship.
Mayer knew Barrymore was a valuable property to the studio, so Mayer put out the word. Scripts for Barrymore should take into account that he wasn't comfortable walking.
The studio was happy to keep him working.
Dr. Kildare Movies
In 1938, MGM acquired the rights to the character of Dr. Kildare, based on a book by Max Brand. Scriptwriters amended the story line to be about a young doctor making his way at a city hospital under the watchful eye of his mentor, Dr. Gillespie. Barrymore was cast in the role of Gillespie. Dr. Kildare was played by Lew Ayres.
These movies were highly successful, so additional scripts were prepared. In all of these movies, Barrymore uses his wheelchair but that is never the focus of the story.
In 1942, the war brought about unanticipated changes. Kildare actor Lew Ayres was drafted, but he refused to go. He was a conscientious objector and did not want to fight.
After the bombing of Pearl Harbor, the pro-America war sentiment meant that the public turned against Ayres. He was removed from the films, and the Dr. Kildare films that followed focused on Dr. Leonard Gillespie. (Ayres did serve in the military but as a medic and a chaplain's assistant. This permitted him to return to his career.)
Dust Up with the Roosevelts
Though Barrymore supported Franklin Roosevelt's early campaigns for president, his sentiment changed in 1944. In 1944 he actively campaigned for the Republican candidate, Thomas Dewey. This did not sit well with the Roosevelt family.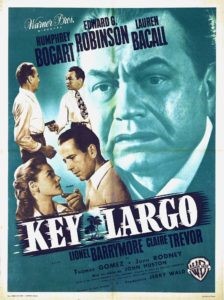 Two years later when MGM was preparing a film about FDR, the press knew that Barrymore was likely to be cast to be Franklin Roosevelt. A phone call to MGM from Mrs. Roosevelt got Barrymore pulled from the film.
This was only a minor setback in Barrymore's career. In 1946, Barrymore played the villainous Henry Potter in the Frank Capra classic, It's a Wonderful Life. Potter was not written as a character in a wheelchair, but when Barrymore was cast in the role, he made it work very successfully.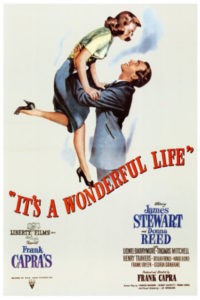 Two years later he appeared as the hotel owner in Key Largo. That film starred Humphrey Bogart and Lauren Bacall. Barrymore went on to make thirteen more films before the end of his life.
During his last two decades, he also played the role of Ebenezer Scrooge in annual broadcasts of A Christmas Carol and was well-remembered for that role.
Successes in Other Fields
In addition to his long list of acting credits and his 1929 nomination for best director, Barrymore succeeded in several other fields. He loved composing music, and several of his compositions were performed by professional orchestras. One of these was "In Memoriam," written in 1942 on the occasion of his brother's death. It was performed by the Philadelphia Orchestra. A few of his compositions were also used in films.
Though painting never brought him professional success, Barrymore continued to work in graphic arts. Several of his prints were recognized by the Society of American Etchers.
Barrymore's Contribution to Film Industry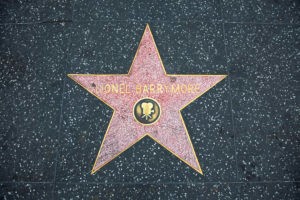 It is unfortunate that the film industry has been so slow to follow the great example set by Lionel Barrymore and those who continued to hire him. We are now 75 years from the time when Barrymore demonstrated that an actor in a wheelchair could still bring an important story to audiences. Our progress since that time should be greater.
The story of the invention of the wheelchair is not what you would expect. Click here to read The Wheelchair: Who Thought of It?