James Durham is considered the first African American to practice medicine in America—first in Philadelphia and then in New Orleans while it was still under Spanish rule.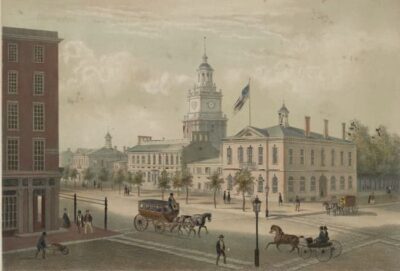 Durham was born in Philadelphia (ca. 1762) and started life as a slave. His first three owners were all physicians, which was how he received his medical training. His first owner encouraged his slaves to read and write, and this was very helpful for Durham as he took his next step in medical training.
When he was only eight, he was purchased by John A. Kearsley, Jr., a physician who made him an apprentice. (At that time, there were few medical schools. Apprenticeships were a common method for teaching the art of medicine.) Dr. Kearsley taught him to compound medicines and perform routine medical care.
British Regiment During the War
The next person to own Durham was a surgeon serving in a British regiment. This gave him added experience in binding wounds and performing amputations on the British soldiers who were injured. Smallpox and other fevers were also spreading through most regiments as well as the colonies so there was much to do.
In 1781, Durham and the surgeon were with a British regiment in Pensacola, Florida. The British lost to Spanish forces. The Spanish scooped up the "spoils of war" and decided to take the Black physician with them to Spanish-controlled New Orleans.
Durham in New Orleans
In New Orleans in 1783, he was purchased by a Scottish physician named Robert Dow.

Dow primarily saw patients in the French Quarter. Partly because of the climate, Dow and Durham found that most of their time was occupied by malaria, yellow fever, diphtheria, and other viruses.
After two years in the master-slave relationship, Dow permitted Durham to purchase his freedom for 500 pesos. Durham remained in New Orleans, and the two men continued to work together.
By this time, James Durham was fluent in French and Spanish as well as English.
Trip to Philadelphia
In 1788, James Durham returned to Philadelphia for a time. He likely had family there. Philadelphia had an active group of abolitionists, among them Dr. Benjamin Rush (1745-1813). Rush was a highly-respected physician and statesman. He had been a representative in the Continental Congress and was among the signers of the Declaration of Independence. He also helped found the College of Physicians of Philadelphia.
Because of his interest in doing away with slavery, Dr. Rush always welcomed the opportunity to meet former slaves. He and James Durham connected, and Dr. Rush admired him greatly.
Dr. Benjamin Rush's Impression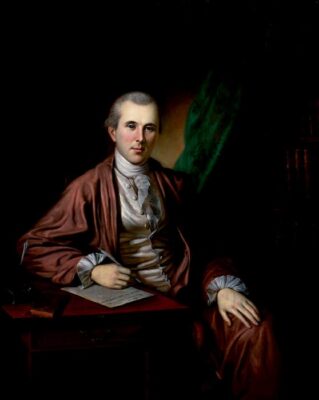 In 1788, Dr. Rush wrote a letter to the Society for the Abolishment of Slavery: "There is now in this city a black man of the name James Durham, a practitioner of physic, belonging to the Spanish settlement of New Orleans on the Mississippi. I have convened with him upon most of the acute and epidemic disease of the country where he lives, and was pleased to find him perfectly acquainted with the modern simple mode [of treating] those diseases.
"I expected to have suggested some new medicines to him, but he suggested many more to me."
That year, Rush also wrote an article about James Durham for the American Museum magazine (July-December 1788). This was all part of his effort to show that African Americans should be on an equal footing with white people.
Corresponded with Dr. Rush
In 1789, Durham returned to New Orleans and continued his practice with Dr. Dow. For the next 16 years, Durham remained in New Orleans but wrote regularly to Benjamin Rush.
Because medicines were easier to come by in Philadelphia, Durham frequently requested that certain things be sent to him. It is not clear how often Rush was able to comply. However, he, Durham and Dow compared notes about certain illnesses. Yellow fever was ravaging both New Orleans and Philadelphia at the same time.
Rush thought so highly of James Durham's medical knowledge that Dr. Rush asked permission to read Durham's paper about "putrid sore throat" (diphtheria) before a session of the College of Physicians and Surgeons of Philadelphia. It was likely the first time a scholarly paper by a Black man had been read in such an environment.
Durham continued to practice in New Orleans until 1801 when he encountered more regulations.
New Restrictions on Practitioners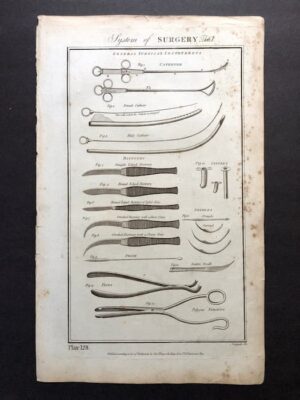 The Spanish commissioners issued new laws that said that people practicing medicine needed to have graduated from a medical school. Durham was mentioned as among those who no longer qualified. However, commissioners acknowledged that he was an authority on diseases of the throat. They intended to let him continue to treat people with those illnesses.
For another year, Durham remained in New Orleans. In 1802, he wrote to Dr. Rush about a case he and Dr. Dow had involving cowpox. (Perhaps Durham was working under Dow for cases that did not have to do with illnesses of the throat.)
Durham also wrote about other possibilities. Where else might he practice medicine if he were to leave New Orleans?
But as of 1805, there was no more correspondence.
Whether James Durham moved elsewhere or whether he died remains a mystery.
***
To read about women who blazed a trail in the practice of medicine, read about Justina Ford, the first woman doctor in Denver, and Rebecca Lee Crumpler, who wrote the first family medical guide.