Martin Luther King Jr. was strongly influenced by his father, Martin Luther King, Sr. (often called Daddy King). King Senior was a minister in the Baptist Church. He was also an active community member. He picked his causes carefully, and always took a stand for civil rights when the time was right.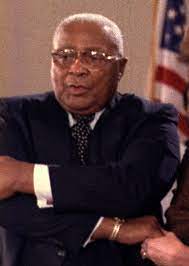 Ultimately, Martin Luther King, Jr. joined his father in the ministry.
So Who Was Daddy King?
Martin Luther King Sr. (1899-1984) was named Michael when he was born in Stockbridge, Georgia, a small town southeast of Atlanta. His mother played a very important role in his life. We learn about her influence in a documentary about King called "In the Hour of Chaos."
The documentary was produced by Frances Presley Rice, who thought King Sr.'s story held keys to a more complete understanding of not only Martin Luther King Jr., but also the civil rights movement. She was joined by documentary director and producer Bayer Mack.
King Sr. also tells his own story in his autobiography, "Daddy King."
Growing Up
King's father James was a hardworking sharecropper; his mother Delia was devoted to creating a bright future for her children. She was very devout took her children with her to the Baptist Church near them every week. King, Sr. reported that in church he found peace, and it kept him from being bitter about the injustices he was becoming aware of. He was also inspired by the ministers he met who stood up for racial equity.
The documentary's most telling story of this early time period concerned a day when Delia sent her young son with a bucket of milk to share with a neighbor whose cow was no longer producing milk. On his way, the young boy was stopped by a white mill owner who ordered him to immediately go and fetch a pail of water for his men. Michael (later Martin) was frozen at the thought of not doing as his mother asked and tried to respectfully refuse. The mill owner grabbed him by the shirt. The bucket of milk tipped over, and as the boy bent to try to stop its fall, the man kicked and then punched him.
When Michael/Martin got home, he was terrified about what his mother would say about his failure to deliver the milk. She asked to hear his story. To his surprise, she took him by the hand, and the two of them returned to the mill. Delia then confronted the mill owner. When he started to come at her yelling, she caught him off balance. She then pushed the man over and pummeled his face until his nose spurted blood.
As she stepped back, she said: "You can kill me but if you put a hand on a child of mine, you'll have to answer for it." Taking her son's hand again, they returned home.
Daddy King: Doing What is Right
After finishing his basic education by earning his G.E.D. from Bryant Preparatory School in Atlanta, King applied and was accepted at Morehouse School of Religion where he earned a ministerial degree.
While he was at Morehouse, he took the opportunity to volunteer at several Black churches around Atlanta, one of which was the Ebenezer Baptist Church. Reverend A.D. Williams was pastor there. King greatly admired the work being done by Reverend Williams, and he eventually became a junior pastor at Williams's church.
Marrying the Minister's Daughter
King also fell in love with Reverend William's daughter, Alberta.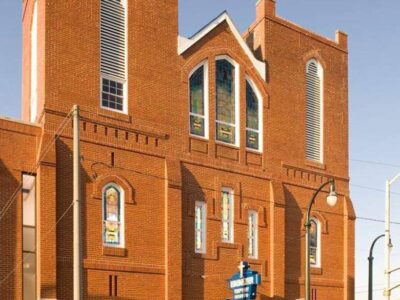 After eight years of courtship, King married Alberta in the Ebenezer Church. It was a happy event for both families, and King became a junior pastor, working under Reverend Williams.
In 1931, Reverend Williams died. King took over leadership of the congregation. This was in the midst of the Great Depression, so King struggled to keep the church going. He succeeded at a difficult time and was widely respected for this.
Name Change
During the course of his studies at Morehouse, King became very interested in the teachings of German theologian Martin Luther (1483-1546) who led the Protestant Reformation in the 16th century. The young pastor so admired the strength of character shown by Martin Luther, that he changed his own name to Martin Luther King. His oldest son and namesake, became Martin Luther King, Junior.
In 1934, King Senior traveled to Germany to take part in the Baptist World Alliance (BWA). While there, he visited places associated with the reformation leader Martin Luther. He was humbled to visit the sites, and it gave him additional insight into Martin Luther and why he had disagreed so strongly with the Catholic Church.
King and the other conference attendees also observed the growth of the Nazis and antisemitism. The young pastor must have seen that standing up for civil rights in America was going to be even more important.
Leadership in Civil Rights
In addition to his work for the church, Martin Luther King, Sr., served as the head of the Atlanta NAACP and the Civic and Political League for several years. During that time, he led a fight for equality in teachers' salaries in Atlanta where white teachers were out-earning what Black teachers were paid. He also was instrumental in helping end the Jim Crow laws in Georgia.
Assassination
In the documentary and in his book, we meet Daddy King, a man of strength and compassion.
He lived through three heart-breaking personal tragedies in close succession. First there was the tragic assassination of his namesake, Martin Luther King Jr.
The senior King was 67 and still pastor of the Ebenezer Baptist Church at that time. Less than a year later, his younger son, Alfred Daniel (A.D.), died in the family swimming pool in what is thought to have been an accidental drowning.
On June 30, 1974, Martin King Senior was giving a sermon at another church, so another pastor filled in on that day. But Alberta King was still playing the organ music as she always did. She had just begun the musical accompaniment for "The Lord's Prayer," when a gunman stood, shouting, "You are serving a false god!" His gunfire killed Alberta.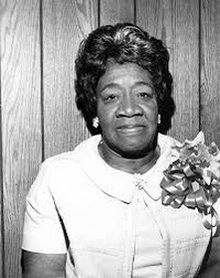 King Senior had been the intended target. This must have only compounded his pain.
King Found Strength
Throughout, Daddy King was able to "keep on keeping on," because he said, "The Lord's not done with me yet."
In the process, King was to continue to shape the country by lending his influence to those who would help African Americans gain their rightful place in this country.
Any politician who was seeking the African American vote found his way to Daddy King at some point. Prominent among them was Georgia peanut farmer, Jimmy Carter, who consulted Daddy King prior to his gubernatorial as well as his run for the presidency.
In 1975, Dillard University bestowed on Martin Luther King, Sr., an honorary doctorate. He also attended the White House ceremony in 1977 when President Jimmy Carter presented the Presidential Medal of Freedom posthumously to Martin Luther King Jr. King's widow Coretta Scott King received it on King's behalf.
Daddy King was a strong influence on his son, Martin, and the entire congregation. He taught by example that they need not ever back down from what was right.
Martin Luther King Jr. carried this message to a national, and eventually, an international audience.
Documentary and Book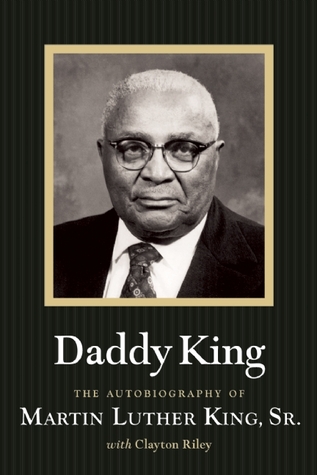 The documentary was produced in 2016 and is still available on Amazon. It was named runner-up at the San Francisco Black Film Festival and was featured at San Francisco's de Young Museum as part of the Bay Area's "MLK Day of Revelations."
"In the Hour of Chaos" is the second project on which Bayer Mack and Frances Presley Rice have coordinated. Previously, they produced a film of the first African American film director, Oscar Micheaux, a contemporary of D.W. Griffith. Micheaux was a very successful filmmaker in his own right. Oscar Micheaux: Czar of Black Hollywood.
A nine-minute clip from "In the Hour of Chaos" is available on YouTube.
Daddy King's book is available here.