Environmentalist led campaign to ban the use of feathers in fashion, saving millions of birds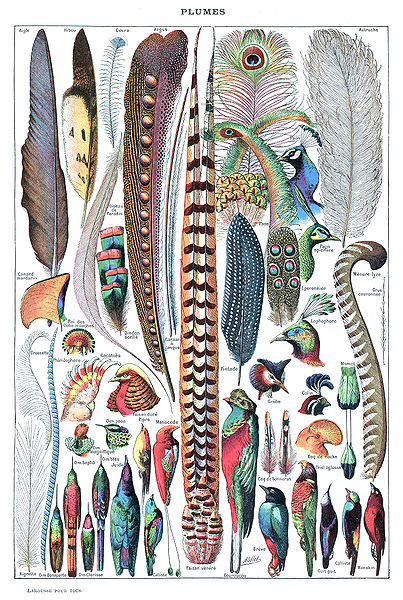 In the late 19th and early 20th centuries, millions of North American birds were killed for their feathers. There was so much money to be made by plume hunters that they would kill all the birds in rookery or nesting area, taking the feathers (or sometimes the entire bird carcass), and often leaving newly hatched chicks with no means of support. The going "feather" rate in the 1880s was $20 per ounce—about $510 in today's dollars. This made feathers more valuable than gold at the time.
The feathers alone were only a part of what was being used in fashion. Some hatmakers were using the whole bird. Consider this description of a hummingbird on a hat: [It was] "perched in full flight on a bunch of silk roses with a veil."
By 1896 nearly 5 million American birds representing 50 different species were being killed for fashion. The shore birds and migratory birds that stayed along the shore lines were most likely to be targeted. Along the Atlantic coast, entire populations of terns, herons, and egrets were destroyed.
Taking Action
In 1896, Harriet Lawrence Hemenway, a Boston socialite, read an article about feather hunting and became very upset. She contacted her cousin, Minna B. Hall, and they organized a series of ladies' teas at which they asked women to boycott fashions that used feathers, and they explained why. Some women left the teas, unwilling to cooperate, but many signed on to help. Eventually they had 900 women in Boston who agreed to aid the cause.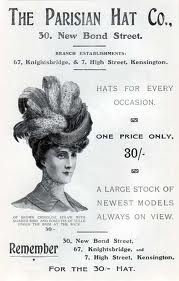 At the time, women had no political clout at all (remember this was 24 years before they were given the right to vote), so Hemenway knew they had to involve men or the issue would go nowhere. Hemenway was married to Augustus Hemenway (1853-1931), an heir to a shipping fortune, who was also interested in the environment. (He helped establish Boston's municipal park system.)
Working through their social circle, Harriet Hemenway was able to get in touch with scientists and businesspeople operating in and around Boston, and she garnered enough support to establish the Massachusetts Audubon Society, the oldest audubon society chapter in the country. (The original Audubon society was started by George Bird Grinnell who had never met John James Audubon but he, too, was horrified by the outright slaughter of so many birds.)
By 1897 Hemenway and the Society applied enough pressure to the Massachusetts legislature for them to vote to outlaw the wild bird feather trade.
Though Massachusetts passed legislation, the rest of the country still permitted plume hunting. In 1905 and again in 1908 plume hunters killed wardens who were working to protect the birds.
Environmental Movement Expands
Word spread as far as England, and as a result, Queen Victoria announced she would no longer wear feathers.
Within a couple of years of the founding of the Massachusetts Audubon Society, bird lovers of Pennsylvania, New York, Maine, Colorado, and the District of Columbia followed the example set by Massachusetts. In 1901 Florida voted to protect the badly decimated nesting spots in the Everglades. Hemenway eventually helped establish a national network of the societies.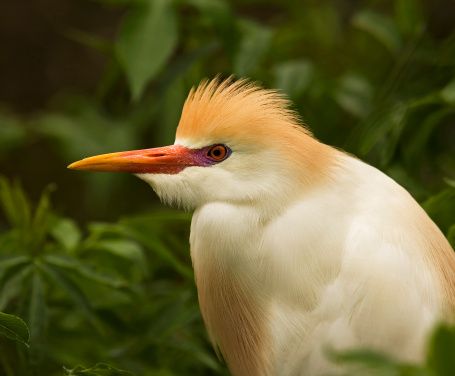 As a result of the local and national Audubon groups stirring interest, two pieces of national legislation were eventually passed: the Federal Bird Reservation was passed and it eventually grew into the National Wildlife Refuge System. And in 1913 the plume trade was halted by a federal law known as the Weeks-McLean bill.
There were several federal challenges to the law but it was preserved. Justice Olive Wendell Holmes wrote for the majority that it was in the national interest: "Without such measures, one could foresee a day when no birds would survive for any power to regulate.
Hemenway Led Another Movement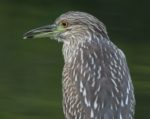 On September 9, 1922, the Massachusetts Audubon Society bought 43 acres in the town of Sharon, Massachusetts as a preserve. Hemenway convinced other members of the society that in order to protect some lands, nonprofit organizations needed to buy the land—a practice that is still followed today. In Sharon, what was known as Moose Hill Wildlife Sanctuary now encompasses 2000 acres.