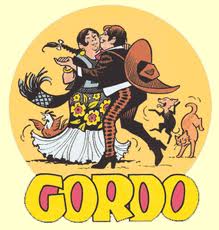 From 1941-1985, Gus Arriola (1917-2008) produced a comic strip a day (panels for daily and Sunday strips) about Gordo, a fellow who began his existence as a Mexican bean farmer. Arriola was exacting in his work and for the 44-year run of the strip, he did all the art, writing, and production himself. The comic was syndicated in 220 newspapers.
Personal Life
Gus Arriola was born in Florence, Arizona, the youngest of nine children. His mother died when he was small so he was raised by an older sister in a household where only Spanish was spoken. The family moved to Los Angeles when Gus was eight. One of his early memories was of reading the Sunday comics; he later explained that was how he learned English.
He studied art at the Manual Arts High School in Los Angeles, and got jobs out of high school at Screen Gems helping to animate George Herriman's popular comic, Krazy Kat. Later he moved to Metro-Goldwyn-Mayer where he was hired to be a "sketch man" for Tom and Jerry. While working at a film studio, Arriola met and married his life partner, Mary Frances, with whom he had one son, Carlin (1946-1980).
During his film studio days, Arriola was shopping around the Gordo comic, and in early fall of 1941 he left Metro-Goldwyn-Mayer because he had a deal for his own strip.
Less than two months later, Pearl Harbor was attacked. Arriola enlisted and temporarily disbanded the strip. Later when he was secure in an air force assignment working on training films, he re-committed to do doing the Sunday panels. The daily strip did not resume until June 24, 1946.
Gordo's Transition
When Arriola originally created Gordo, Gordo was a Mexican bean farmer, a Li'l Abner-type character. Arriola used a caricatured style to poke fun at the stereotype of the lazy Mexican. Gordo loved the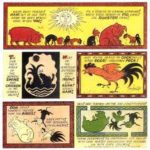 women and was actively pursued for years by the wealthy widow, Artemisa Rosalinda Gonzalez, but Gordo was a confirmed bachelor. (In 1985, Gordo finally settles down and marries his housekeeper Tehuana Mama.)
Arriola surrounded Gordo with pets who made their home with Gordo: Senor Dog, Senor Pig, and Popo (a rooster) and Poosy Gato (a cat); Bug Rogers was an artistically talented, six-legged spider.
These early strips were criticized for furthering a stereotype, and at that point, Arriola realized the weight of his responsibility; he was creating the only periodical work in American media that was presenting Mexican culture.
In 1954 Arriola used a plot device to change the strip. Farmer Gordo lost the lease on his land and turned to making his living as a tour guide, traveling with visitors on El Cometa Halley into parts of Mexico that Americans had never heard about.
Many readers wrote that they decided to visit Mexico based on reading about the country in the strip. Gordo also introduced Spanish words and phrases to Americans that are now very common: "hasta la vista," "amigo" and piñata" among them.
Arriola described Gordo as an "accidental Ambassador."
Comic strip readers at the time were a devoted group, and in 1948 Arriola was deluged with letters when he offered readers the secret recipe to Gordo's favorite meal, "beans and cheese." In one of the daily strips, the characters talk about receiving letters from as far away as "Weesconsin." He then identifies Wisconsin as being north of the Antarctic where all the "panguins leev," sending the readers scratching their heads and laughing at the same time.
Arriola's family, wife Mary Frances and son Carlin, participated in conversations about the strip, frequently offering ideas. Over time, Gordo's good-looking nephew Pepito's activities came to mirror what was happening in Carlin's life. When Pepito joined a rock band or left for college, readers could be sure that Carlin was providing a story line for the younger generation. Sadly Carlin died in 1980 of a long illness, and Pepito never again appeared in the strip. (In one of the final panels in 1985, Pepito makes an unvisualized appearance as a voice on a tape recorder.)
Artistic Legacy
Arriola was well-regarded for both his art and his writing. In an interview with artist Sam Klemke in 2000, Arriola noted that he got his ideas from his family but also through constant reading, and he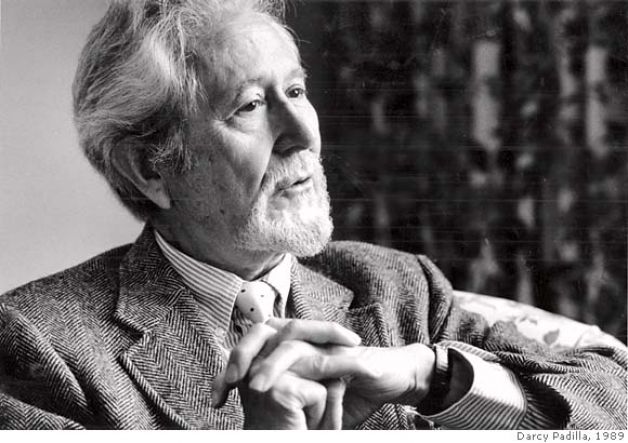 credited his well-wrought use of language to the precedent set by George Herriman in Krazy Kat.
Arriola's Sunday strip was a one-time gag that did not have to tie into the continuity of the rest of the week. It was generally both a labor of love as well as a work of art. Charles Schulz, creator of Peanuts, described Gordo as "probably the most beautifully drawn strip in the history of the business."
Eventually his work was praised by the Mexican government as well as the California State Legislature for its promotion of international understanding.
Arriola, who suffered from Parkinson's disease, drew his last strip for March 2, 1985. In addition to saying "gracias" to his readers, he wrote about how important it became to him to "maintain daily awareness of our southern neighbor, creating an interest in it is history and culture…"
Arriola's concludes with a quote from William Yeats:
"…but I being poor, have only my dreams; I have spread my dreams under your feet; tread softly because you tread on my dreams."
The Arriola family donated the Gus Arriola collection to the UC Berkeley Bancroft Library.